Halloween 2016 in Central Massachusetts
It's the time of year to get spooked! Have you been planning the perfect costume? Wondering how to give the kids a Halloween they'll remember? A fun fall holiday that's not just for kids and more than just one day; Halloween has begun in Central Massachusetts and has plenty of pumpkin carving, costume parties, trick-or-treating, and ghoulish activities for everyone to enjoy all month long.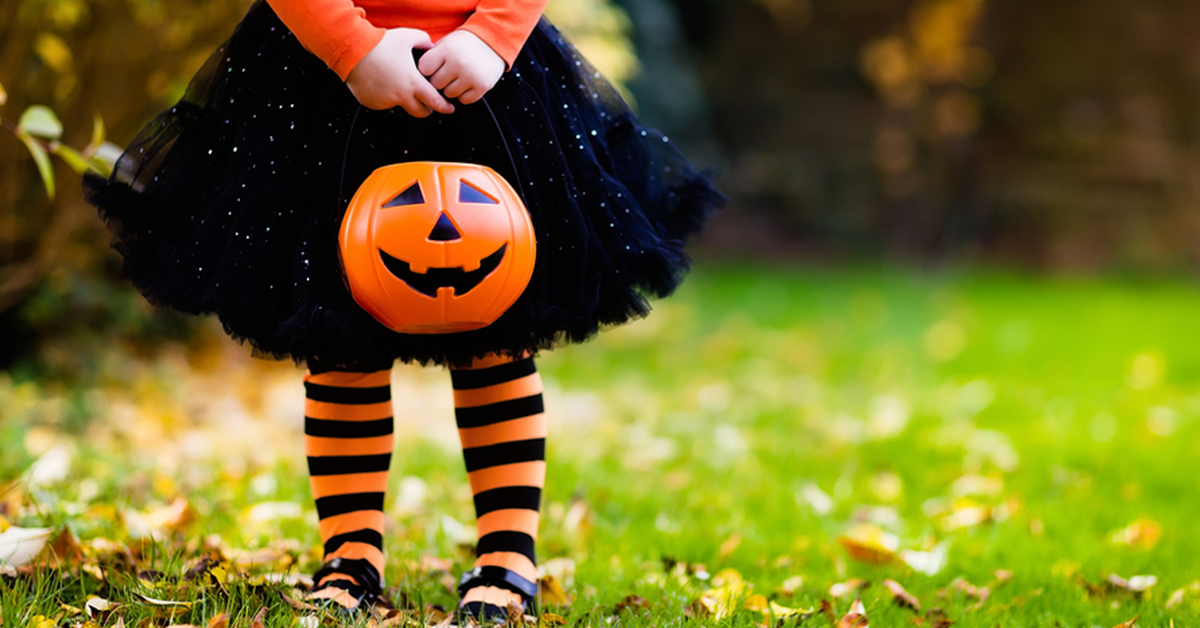 1. Drink and Decorate at Wormtown Brewery
Come get wicked with Wormtown and enter into the pumpkin decorating contest over your favorite draft Wormtown beer. A 1st, 2nd, and 3rd place winner will be chosen that night! 1st place winner will receive a Wormtown swag basket with a gift card, 2nd place will receive a small swag basket, and 3rd place will recieve a glass and t-shirt
When: Thursday, October 13 at 6:30 PM - 8:30 PM
Where:  Wormtown Brewery, 72 Shrewsbury St, Worcester MA
Cost: $20 includes a pumpkin to carve and a draft beer of your choice
---
2. Attend a Creative Halloween Masquerade 

photo credit: Cirque du Noir 
A masquerade where guests wear all black or creative black attire while enjoying live art fusion, donated art auction, live music, dance performances, thematic image projections, hors d'oeuvres and cash bar. 100% of profits are donated to the Worcester art community. Cirque du Noir was voted #1 Fundraiser in Worcester by Worcester Business Journal. Enjoy a night out that you won't soon forget and know you're supporting local non-profits.
When: Saturday, October 15th, 2016 at 7:00 p.m.
Where: The Sprinkler Factory in 38 Harlow Street, Worcester MA
Cost: $40 in advance and $50 at the door 
---
3. Take a Halloween Hike at a Wildlife Sanctuary

Broad Meadow Brook transforms at night into a magical, slightly spooky forest where you encounter resident spirits and native wildlife during a gentle guided tour through the woods on the trails lit by softly glowing luminaria. Learn about the creatures, get your face painted, and come in costume if you can!
When: October 14 and 15 from 6:30 PM - 8:30 PM 
Where: Broad Meadow Brook, 414 Massasoit Road, Worcester, MA
Cost: $8 pp, $6 advance registration ($5 members advance registration)
---
4. Meet Famous Actors from Your Favorite Scary Movies 

photo credit: Rock and Shock 
Rock and Shock is three days of monsters, music, and mayhem taking place at the DCU Center in Worcester. Actors from your favorite horror flicks like Halloween, Friday The 13th, and Texas Chainsaw Massacre will be in attendance. Music from bands like The Rocking Dead will play down the street at The Palladium. Wear your costume and be prepared to be scared! All ages event. 
When: Friday to Sunday, October 14 - 16
Where: DCU Center, 50 Foster St., and The Palladium, 261 Main St., Worcester MA
---
5. Make Scary Monster Cupcakes (Kids)

Have some yummy Halloween fun without the mess! Learn some real cupcake decorating skills while making hairy, scary monster cupcakes. Practice buttercream piping techniques on a practice board with a Certified Wilton Method Instructor before you decorate your cupcakes to create monsters, spider webs, and ghosts.
When: Saturday, October 15 from 4 PM - 6 PM
Where: Charlton Arts & Activities Center, 4 Dresser Hill Road, Charlton MA
Cost: Adult/child together is $30 for 6 spooky cupcakes. Additional cupcakes are $6 per 3. All supplies are provided to practice and then decorate 6 cupcakes together to take home and enjoy, box included.
---
6. Grab Some Punk Rock Halloween Art
In the parking lot of Ralph's Diner is the last Pancake Market of the season. Vendors will be selling art, crafts, hand worked wares, goods, sweets, and treats. Shop to the sounds of punk rock, psycho surf punk, and spooky soul music from the likes of The Evil Streaks, Damnation, and The Long Losts!
When: Sunday, October 16 at 12 PM - 5 PM
Where: Ralph's Rock Diner, 148 Grove St, Worcester MA
---
7. Make Spooky Halloween Trees (Kids)

Children of all ages are invited to make and decorate a spooky Halloween tree to take home. Please call the library at 869-2371 or email jmfriebert1@hotmail.com to sign up or for more information.
When: Thursday, October 20 from 3:30 PM - 4:30 PM
Where: Boylston Public Library, Boylston MA
---
8. Watch a Free Silent Classic Film

You know the face, now see the story of the original Dracula, Nosferatu. Witness the blood and the horror while listening to the Kimball organ make its way through the Auditorium with organist, Peter Krasinski.
When: Thursday, October 20, 2016 from 7:00 PM-9:00 PM
Where: Worcester War Memorial Auditorium, Lincoln Square, Worcester MA
Cost: FREE
---
9. See Spooky and Slimy Animals on Hallows Eve (Kids)
Meet some of Animal Adventures' not-so-cute and cuddly animals that are just as interesting and important! Scheduled to appear: snakes, tarantulas, scorpions, and more! Pre-registration required.
When: Thursday, October 20 at 4 PM - 5 PM
Where: Joshua Hyde Public Library, 306 Main St, Sturbridge MA
Cost: Free
---
10. Take a Frightening Walk with Paranormal Investigators
Screaming Hollow patrons will be led by a tour guide playing the role of an amateur paranormal investigator, who will lead the group through a combination wooded and open field path. Along this path patrons will be entertained by live and animatronic actors. As you walk, the story will be told, and will leave you terrified to turn the next corner. Various scences along the path will depict the story.
When: Fridays & Saturdays October 21/22 and October 28/29/30 at 6:30 PM
Where: Grafton Flea Market, 296 Upton St. Rt 140, Grafton MA
Cost: $13 - $15
---
11. Take The Kids on The Ultimate Pumpkin Walk 

Spend the afternoon strolling the museum grounds enjoying such festivities as kids' costume contest, table talk pie pumpkin ring toss, live science shows,explorer train ride that circles the museum grounds, magic shows, trick-or-treating, and seeing the most spectacular pumpkin display ever where 1,000 carved pumpkins will be lit up along the pumpkin walk. 
When: Saturday October 22 from 2 PM - 9 PM
Where: Ecotarium, 222 Harrington Way, Worcester MA
Cost: $16 (members $12) and children under 2 free
---
12. Head to The Zoo to Celebrate With The Animals! 

photo credit: Southwicks Zoo
Celebrate Halloween at the zoo with this non-spooky, family friendly event! Free general admission to kids ages 3-12 in costume, and kids can trick or treat around the zoo. Animals will even join the fun when we they get pumpkins to eat and play with! 
When: October 22-30 from 10 AM - 5 PM
Where: Southwicks Zoo, 2 Southwick St., Mendon MA
---
13. Have a Farm Style Halloween 
A good old fashioned farm stlye Halloween celebration with hayrides, pony rides, and games. Costume contest for the kids. Tractors will be setup for the little ones to explore.
When: Friday October 28 from 4 PM - 6 PM
Where: Whittier Farms, 90 Douglas Rd., Sutton MA
---
14. Go on a Haunted Hayride 

photo credit: Facebook 
The Haunted Woods Hayride is a classic Halloween tradition in Central Massachusetts and is known for being very scary and having amazing props. Take a haunted trip through the creepy woods of Brigham Hill in Grafton and encounter the horrors and villans of your nightmares!
When: Friday and Saturday October 28 - 29 from 6:30 PM - 1-:30 PM
Where: 68 Brigham Hill Rd., Grafton, MA
Cost: Adults $10, children under 10 $5. Free parking.
---
15. Celebrate The 40th Anniversary of The Rocky Horror Picture Show 
Featuring the one-and-only "Brad Majors" himself, Barry Bostwick. Be a part of this party celebrating 4 decades of the phenomenon that has sparked fans to dress up and shout lines in movie theatres across the world. Following the film, Barry Bostwick ("Brad Majors") will dish on all his best behind-the-scenes stories, working with Tim Curry and Susan Sarandon and so much more. Brad! Janet! Dr. Scott! Rocky! Whichever character you decide to be, make it your best costume and enter the fun contest. Film Screening Party, Costume Contest, Audience Partici-Pation Plus Live Talkback And Q&A With Barry!
When: Friday, October 28, 2016 at 7:30 PM
Where: Hanover Theatre, 2 Southbridge St., Worcester MA
Cost: $29
---
16. Make Your Own Glass Blown Pumpkin
Get a taste of the ancient art of glassblowing in this fun one-night course. Make your very own pumpkin from glass gathered out of a 2100-degree furnace. Choose your own colors, blow out the bubble, then spin it open to create a unique floppy shape. No experience is necessary and all materials are included!
When: Friday October 28 at 6:30 PM - 9:30 PM
Where: New Street Glass Studio, 35B New St., Worcester MA
Cost: $90 includes materials
---
17. Enter Your Dog Into A Costume Contest
Don't forget the dog this Halloween! This is the perfect excuse to dress up your dog like we know you've always wanted to. Aim for the prizes of Scariest, Most Original & Funniest dog costume and leave with a trophy. Dogs get to trick-or-treat too!

When: Saturday, October 29th from 11:00am-1:00pm. Costume judging starts at 12:15pm.
Where: Klems, 117 West Main Street, Spencer, MA
---
18. Participate in a Costumed Bar Crawl 

All night Halloween parties and costume contests line the streets of the trendy section of Worcester known as the Canal District. 15 participating bars and venues, haunted hay rides, zombie walk, and costumed bar crawl. 
When: Saturday October 29
Where: Various Locations in the Canal District Worcester MA, check website for map
---
19. Head Indoors With The Kids for the Kidgits Boo Bash
Ghouls, goblins and boo'tiful princesses can join Auburn Mall for a spooktacular good time at Kidgits Boo Bash. Partake in spooky arts & crafts, fun games, facepainting with a constume parade finale from 11am-1pm. Mall wide trick or treat starting at 1pm, while supplies last. 
When: Saturday October 29 from 11 AM - 1 PM
Where: Auburn Mall, 385 Southbridge St., Auburn, MA
---
20. Get Freaked Out at The Factory of Terror

photo credit: Facebook
Five top notch attractions including Clown College 4D, Zombie Alley and 3D Nightmare. Here's what one spooked visitor had to say about the attraction: "Just went through tonight with two car loads of friends and we had a blast! The Actors were awesome, the make up prosthetics were excellent and as good as I saw at Universal Studios Horror nights in Orlando! Best Haunted Attraction in New England! Bravo!" Tip - it's worth it to go VIP and skip the line.
When: September 24 - November 5 from 7 PM - 10 PM or 6 PM - 11 PM depending on the day
Where: Factory of Terror, 201 Grafton St., Worcester MA
---
21. Play Paintball in the Frightful Forest  
Frightful Forest is open at Friendly Fire Paintball Field Thursday through Sunday nights beginning October 6th and Halloween Night.
When: Opening Weekend October 6th, 7th, 8th and 9th from 6:30 pm - 10:30 pm and frightful field is open up to Halloween night
Where: 108 Grove Street, Upton, MA 01568
---
22. Go for a Village Trick-or-Treat  
Visit Old Sturbridge Village after hours for a family-friendly evening of trick or treating on the Common. Show off your best Halloween costume in the Costume Parade, hear spooky tales, enjoy a bonfire, take a hayride around the Common, and more! Throughout the evening, children can trick-or-treat at nine stops on the Village Common. A cash bar will be available to purchase cider and snacks.
When: October 30 from 5 PM - 7:30 PM
Where: Old Sturbridge Village, 1 Old Sturbridge Village Road, Sturbridge, MA 01566