36 Locust St, Douglas, MA 
Saturdays: 9AM-12PM / June 15 – Sept. 28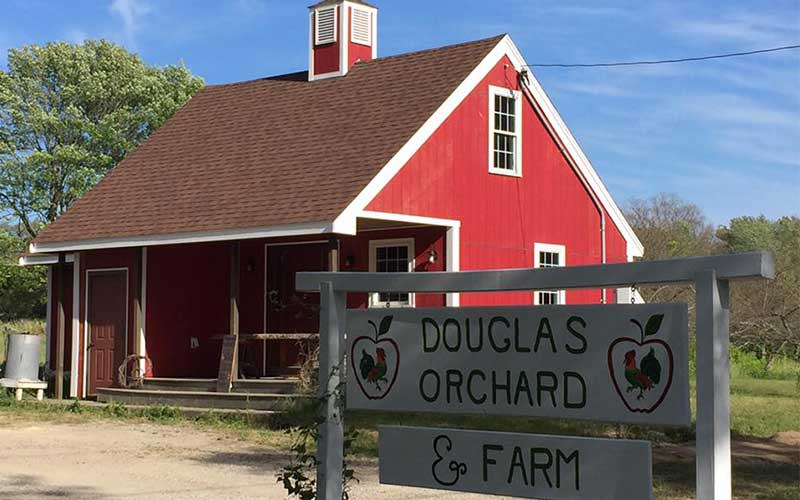 A visit to the farmers market at Douglas Orchard and Farm is the perfect way to start your Saturday. From goat milk soap to cheese and honey, the assortment of options is sure to impress. In addition to local fare, visitors can enjoy entertainment and storytime for little ones. Vendors include Potter Hill Farm, Bee My Honey, Bonnie the Baker, Angel Hair Alpaca and more.
117 West Main St, Spencer, MA
Saturdays: 10AM-2PM / Jun. 9 – Sept. 20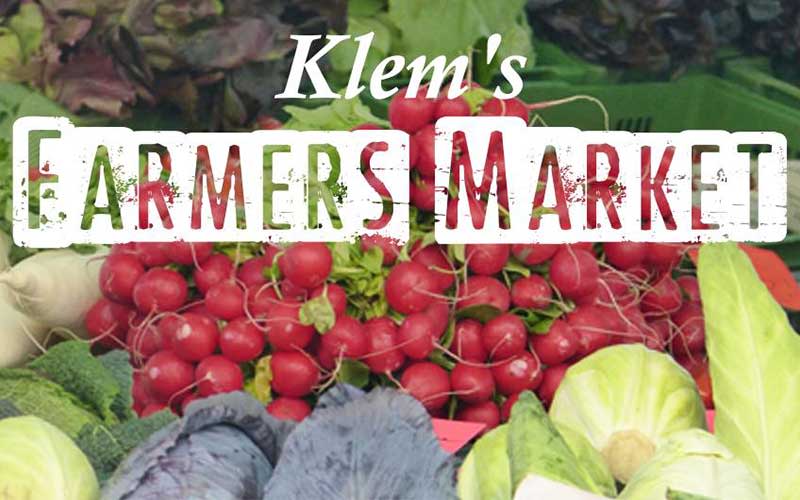 Klem's Farmers Market offers locally grown vegetables, fruit, meat, fish, baked goods, as well as local artists, crafters, and specialty food makers from the area. After stocking up on good eats, take a stroll thru Klem's a one-stop all destination for everything ranging from outdoor wear to pet goods. 

Thursdays: 11AM-2PM / June 20 - Aug. 29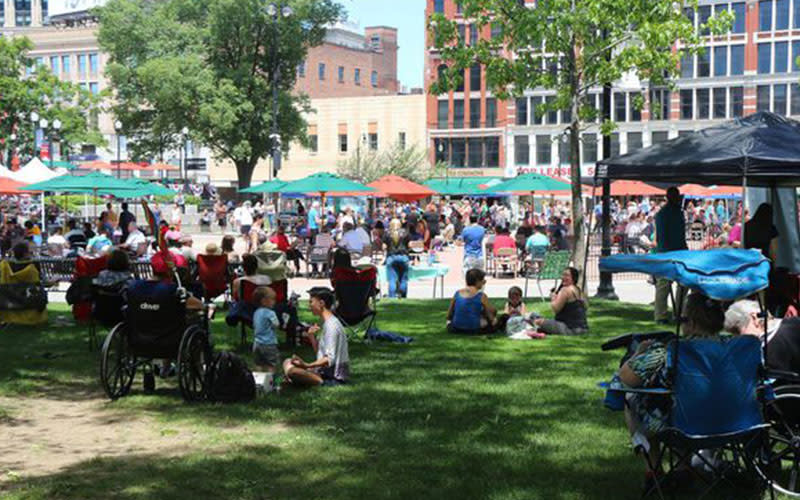 This summer marks the 10 year celebration of the wildly popular festival series which has grown from a single event featuring a handful of vendors into a 10-week local extravaganza including sensational talent, delicious food, handmade crafts and more! This year's fantastic performance lineup spotlights top performers from the past festival season as well as several new faces. Each week, the music style varies from danceable drum beats to lively country to timeless tunes. In addition to mainstage talent, the Out to Lunch Festival and Farmers Market will feature prominent intermission acts from community organizations and local creative groups. 
203A Pakachoag St., Auburn, MA
Thursdays: 4PM-8PM / Jun. 20 – Aug. 29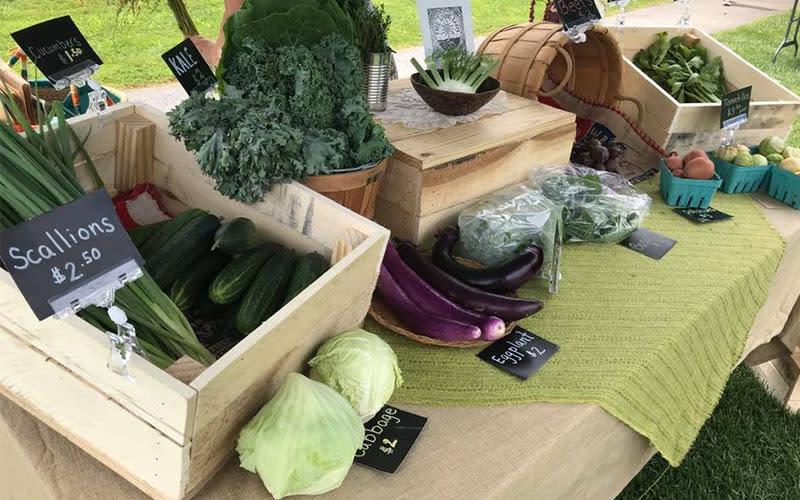 This year, the market is narrowing its scope to focus primarily on food-based products from local farms and businesses, with a variety of products including farm fresh vegetables, meat and dairy, as well as local bread, honey and maple syrup. The market will also feature a food truck each week alongside live music from the concert series. A full list of vendors and the concert schedules can be found on the market's website and the Facebook page. The market will be held weekly throughout the summer unless both the concert and market are cancelled due to inclement weather.  
Various Locations, Worcester, MA 
June 18 – Oct. 31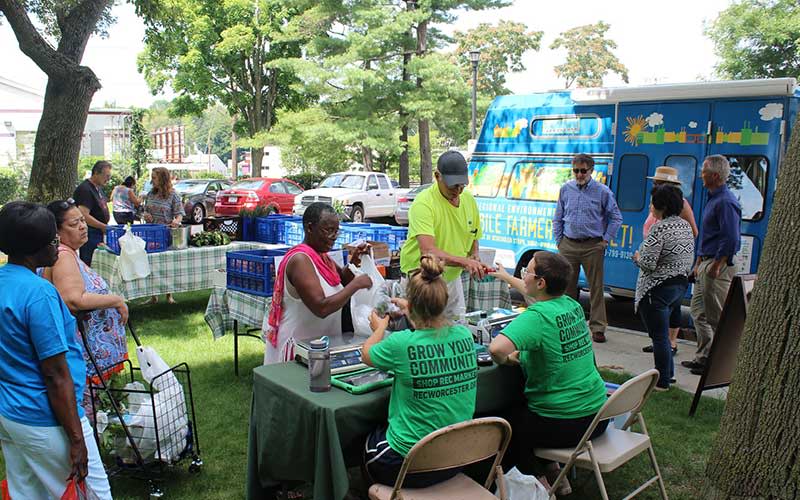 It's a farmer's market that comes to you! The REC purchase produce in bulk from local farms and drive to central locations for your shopping convenience. The REC's Mobile Farmers' Market is the first successful Mobile Market in New England. It started in 2012 to provide greater accessibility to the community. Each year, more stops are added to transport healthy, local, affordable food.
Denholm Building /484 Main St, Suite 180, Worcester, MA
Monday-Friday: 11AM-5PM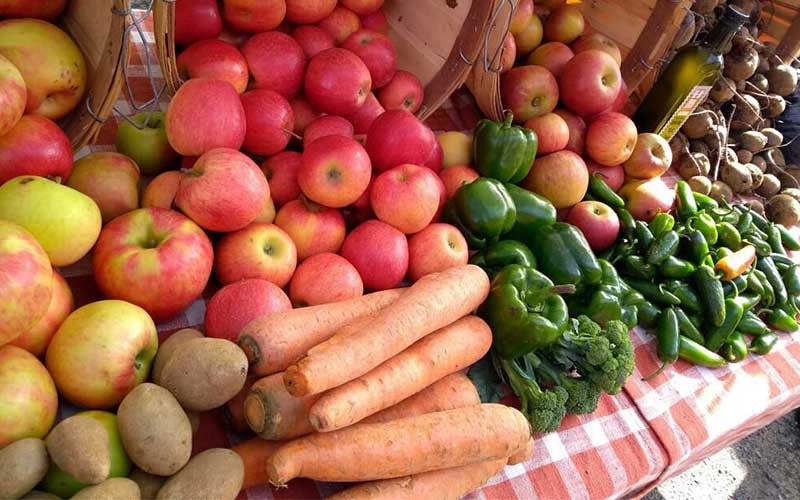 Black Seed Farmers Market connects community members of diverse backgrounds with local farmers, some of whom are recent immigrants and/or refugees. The market began as a pop-up farmers market serving neighborhoods throughout the city. It has grown and evolved into a year round indoor market in the heart of downtown. 
Crompton Place / 138 Green St, Worcester, MA 
Saturdays: 9AM-12PM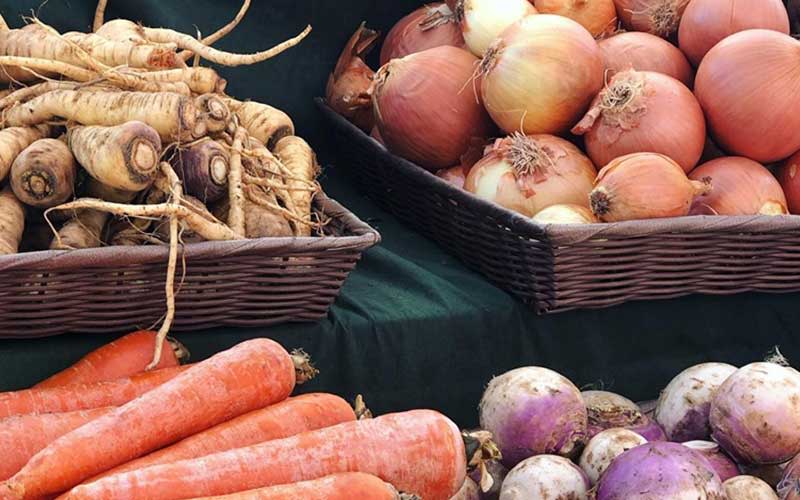 The Canal District Farmers Market offers a variety of local produce, meats, and eggs, along with homemade pasta, pre-packaged specialty items, maple syrup, honey, sauces, and spices. Indulge in homemade chocolates, gourmet cupcakes, and baked goods. Vegan and gluten free goods are also available for purchase. Enjoy local goods from multiple handmade vendors such as candles, alpaca goods, goat milk soap, teas and plants. 
 
286 Mendon St, Blackstone, MA
Sundays: 11AM-3PM / Jul. 7– Sept. 29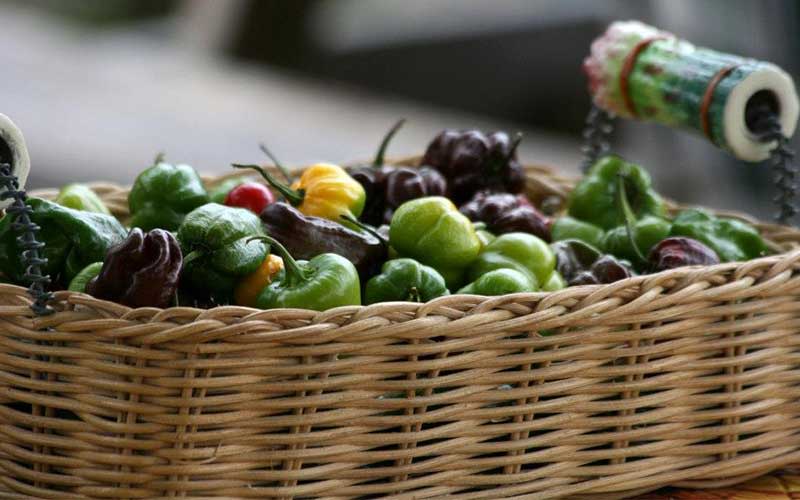 A beautiful New England Farm boasting stellar views and delicious, fresh fruits, vegetables and meats. Take in the scene, spark up a conversation and leave with a freshly baked pie. A great way to spend a Sunday!
Grafton Common, Grafton, MA 
Jun. 19 – Oct. 9 
Wednesdays 2PM-6PM 
 
1174 Main St, Holden, MA
May – Oct.
Tuesdays: 3PM -6:30PM
Castle Restaurant Lot, 1230 Main St, Leicester, MA 
June – Oct.
Saturdays: 9AM-2PM 
Sturbridge Town Common
278 Main St, Sturbridge, MA
June 9  – Oct. 6
Sundays: 9AM-1PM 
965 Main St, Worcester, MA
June 17 – Nov. 9
Saturdays: 9AM-1PM
West Brookfield Town Common 
Wednesdays: 3PM- 6PM / June 5 – October 16 
306 Chandler St, Worcester, MA
Jun. 17 – Nov. 
Mondays & Fridays 9AM-12PM