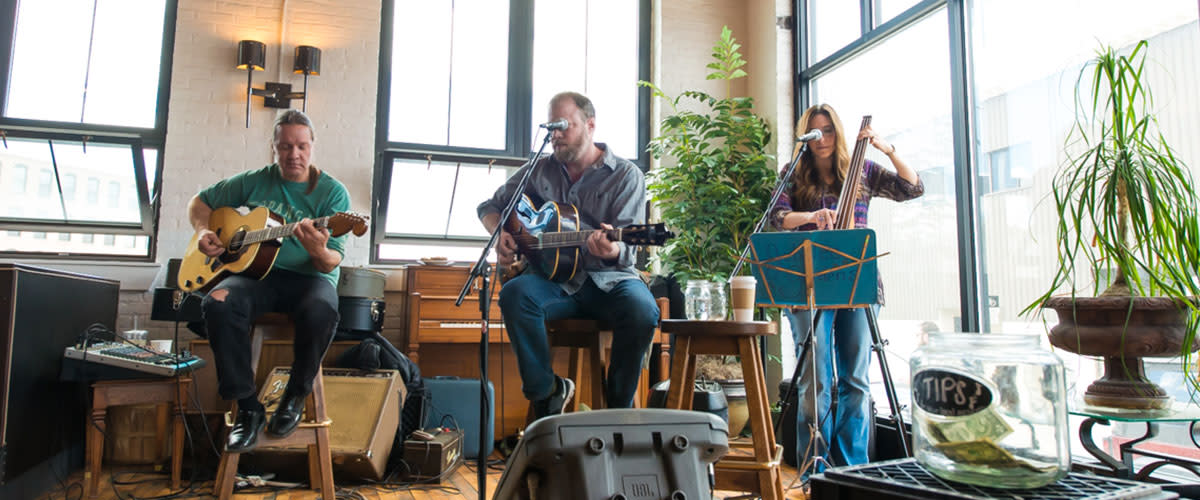 Birch Tree Bread Co, owned by Avra Hoffman and Robert Fecteau, will fuel your desire for unique toasts and lattes, all while enjoying some live music (if you are there Wednesday or Friday from 6-9pm). Better yet, most of the performances are by local musicians! Everywhere you turn you will only hear good reviews about Birch Tree, and that is because it is genuinely good! The vision for Birch tree is about community, wholeness, and supporting local businesses. Everything is fresh, warm, and inviting, so you will feel right at home. ?
Upcoming Performances:
Oct 3 / Worcester Jazz Collective
Oct 5 / Big Jon Short
Oct 6 / Russo Bros Jazz Quintet
Oct 7 / The Promise is Hope
Oct 10 / Brooks
Oct 12 / Straight Up Jazz Band
Oct 13 / Highway Kind
Oct 14 / Big Jon Short
Oct 17 / Giuliano
Oct 19 / Carlos Odria Trio
Oct 20 / Stillwater String Band
---
The Palladium is not only one of the best places around for live music, but it encompasses a rich history of Worcester and of music in general. All types of music acts have played here ranging from rock, rap, edm, hip-hop and more. All shows are all ages, unless specified, and tickets are general admission only. It doesn't get much better than that. Located in central Worcester at 261 Main Street, the Palladium is a great place to see your favorite artists. 
Upcoming Performances:
Oct 5 / Modest Mouse
Oct 12 / Twiztid
Oct 20 / The Disco Biscuits
Oct 23 / Good Charlotte
Oct 25 / Clutch
Oct 27 / Descendents
Nov 2 - Nov 3 / The String Cheese Incident
---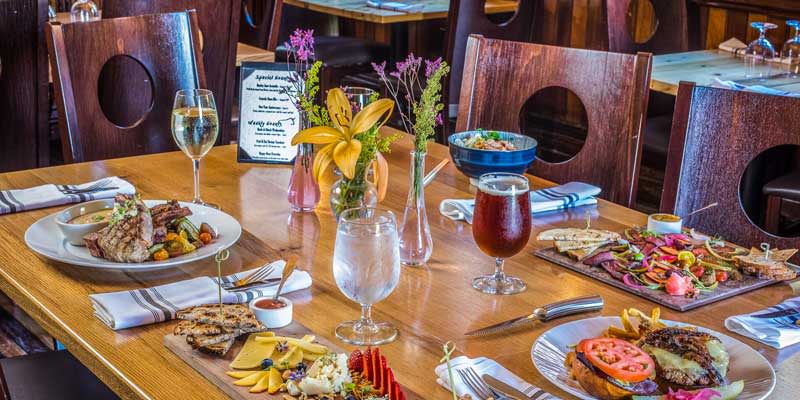 Bull Mansion is unlike anything you have ever experienced. It's an american bistro that delivers exquisite meals every time. With multiple function rooms for all kinds of events, this is where you will want to be for that special occasion. Because of its emphasis on live music and events, they will soon only be opening the bistro to the public on weekends starting in February, so make your reservations while you can!  
Upcoming Performances:
Sept 28 / Jazzed Up Duo
Oct 5 / Jazz In the Bistro with Jean Mancini
Oct 12 / Mauro Depasquale's Jazzed Up Duo
Oct 19 / Dale LePage, and Joe D'Angelo
Oct 20 / Dan Burke
Oct 26 / Mauro Depasquale's Jazzed Up Duo
---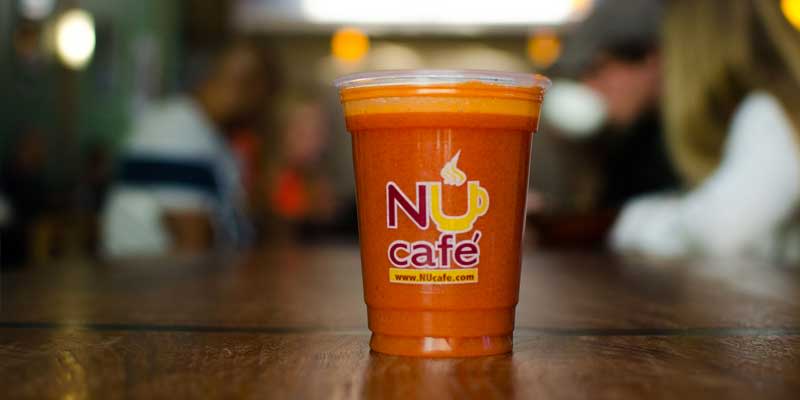 Nu Kitchen, formerly known as the Nu Café is a hot spot for studying, delicious smoothies and live music. On Sundays and Thursdays they have live performances to sizzle up your experience. Better yet, on Saturdays they have open mic night, poetry, live bands...its all music to my ears. 
Upcoming Performances:
Saturdays / Open Mic Night
Oct 4 / Live Performance Ed Dix
Oct 7 / Neo Swing Jazz
Nov 18 / Tom Ewart
---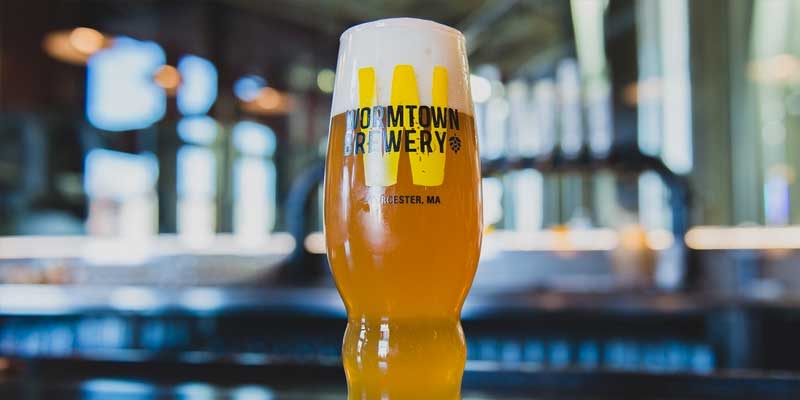 Breweries are the new trend, and Wormtown has got it down to a science. You've maybe tried one of their most popular brew, Be Hoppy. You loved it right? Wormtown opened in 2010 and since then has gained instant support from the community. What is better than beer and live music? Oh, add in some food from Volturno or Sim Jang and its the best time ever. On Tuesdays they have trivia, and every other night it's just a good time.
Upcoming Performances:
Oct 7 / 1 PM - 3 PM / Zack Slick 
Oct 10 / 6: 30 PM - 8:30 PM / Big John Short 
Oct 14 / 1 PM - 3 PM / Mike Melendez
Oct 17 / 6:30 PM - 8:30 PM / Jesse Ljunggren 
Oct 13 / 2 PM - 4 PM (Norm Party) SPF 4 + more TBD
Oct 24 / 6:30 PM - 8:30 PM / David Ashman Jr.
---
Greater Good is the newest brewery location to come to Worcester and I couldn't be happier. It's America's first imperial brewing company. Live music, grilled cheese, and games? It's like an adult Chuck E' Cheese! While the weather is still nice, you won't want to miss checking out your new favorite hang out spot. Coming up, they are hosting a brewery festival on November 3rd at 55 Millbrook Street in Worcester. 
Upcoming Performances:
Sept 23 / David Garden (of Hit The Bus)
Sept 27 / 6 PM - 9 PM /  Finn Friday
Sept 28 /  7 PM - 10PM / Dan Feeley
Sept 29 / 7 PM - 10 PM / Chris Houston
Oct 4 /  6 PM - 9 PM / David Garden (of Hit The Bus)
Oct 5 / 7 PM - 10 PM / coltandthecoyotes
Oct 6 / 1 PM - 4 PM / David Garden (of Hit The Bus)
Oct 6 / 5 PM - 8 PM / Booty and The Jett
Oct 12 / 7 PM - 10 PM / Jesse Ljunggren
Oct 13 / 7 PM - 10 PM / Paul Courchaine
Oct 14 / Arny Spielberg and Guitarist Bob Sarkala    
Oct 19 / Johnney Wheeler Band
Oct 20 / 7 PM - 10 PM / Wheeler and Wibble
Oct 21 / Hip Swayers    
Oct 25 /  6 PM - 9 PM / David Garden (of Hit The Bus)
Oct 26 / 7 PM - 10 PM / coltandthecoyotes
Oct 27 / 7 PM - 10 PM / Jesse Ljunggren
Nov 2 / 7 PM - 10 PM / Ken Graff
Nov 3 / 7 PM - 10 PM / Matt Hart
Nov 4 / Hip Swayers    
Nov 8 /  6 PM - 9 PM / Chad Clements
Nov 10 / 7 PM - 10 PM / Fergus Sunday 
Nov 16 / 7 PM - 10 PM / Ken Graff
Nov 17 /  7 PM - 10 PM / Jonny Taylor
Nov 23 / 7 PM - 10 PM / Paul Courchaine
Nov 24 / 7 PM - 10 PM / Taylor-Haydew Duet
Nov 30 / 7 PM - 10 PM / Double Dose of Dave
---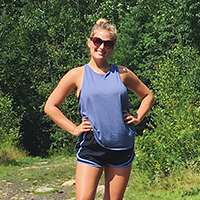 About The Author
Hi! I'm Rachael Berthiaume, a student at Worcester State University majoring in Communication. I like to spend my free time exploring all that Worcester has to offer (especially the food) and blogging at Rachaelruth.com