The region boasts some of the most memorable experiences, celebrating the mamas and mother figures in your life.

Tea & Art at the Museum 
Sip tea beside mom with a setup at Worcester Art Museum inspired by their Frontiers of Impressionism exhibit. Enjoy petite pastries, sandwiches and hot beverages in the Museum's café, with a special tour of the exhibition beginning at 1 p.m. Tickets are $45 per adult tea-goer and $15 for children. The first seating is at 11:30 a.m. and second at 2 p.m. Spots are limited, so be sure to register beforehand.

Bouquets in the Garden
On May 14, kiddos get creative at New England Botanic Garden at Tower Hill, with an introduction to floriography and how flowers can be used to send messages and convey meaning. Each child participant will create a vase arrangement using fresh blooms and seasonal greens, and craft a handmade card to accompany their bouquet. Prices include admission to the garden so you can peruse the grounds, post crafting.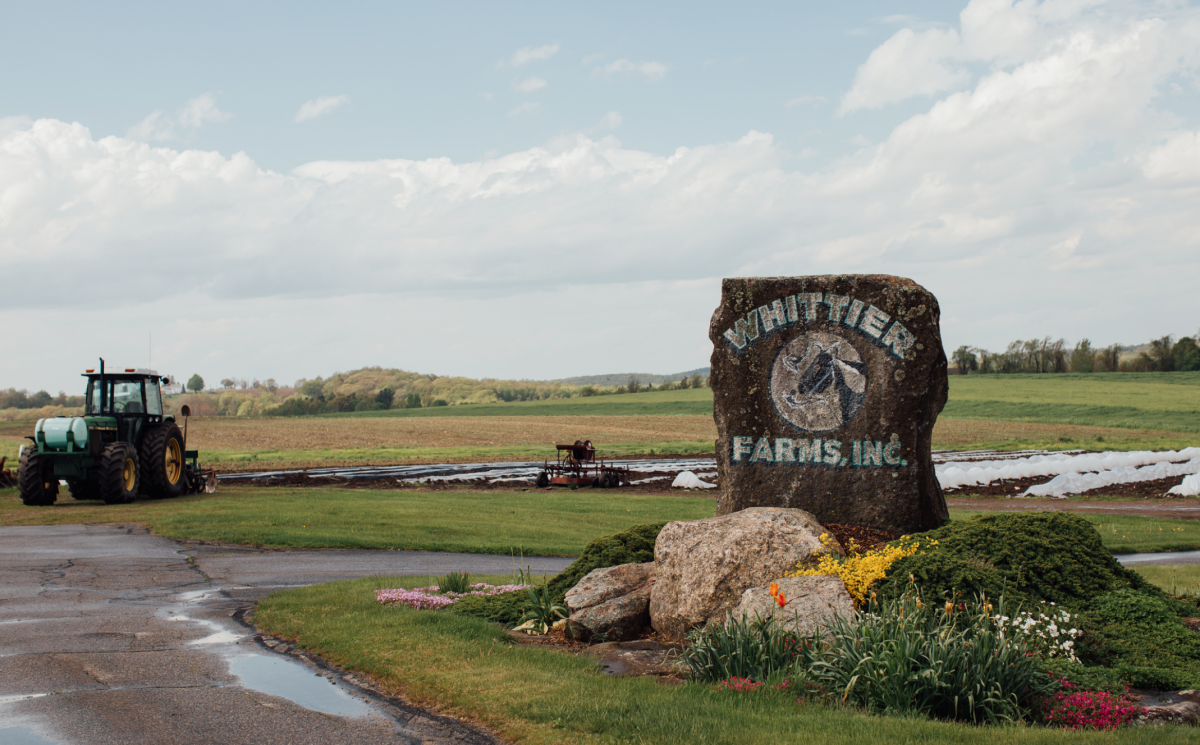 Tastings on the Farm
Each month, the folks at Whittier Farms gather with friends to taste, pair and enjoy the flavors of their Cabot Creamery Cooperative. The Cows, Charcuterie and Cheese evening makes for the perfect stop with mom, or an opportunity to bring home new favorites and get crafting a board for her right at home. On May 13, sample more than six flavors of cheese alongside meats and sweets. A free spring farm tour will also be offered—a wagon-ride narrated by a member of the Whittier Farms family to include historical and agricultural information among the dairy and beef barns, vegetable fields and views of their farmland in Sutton and Oxford.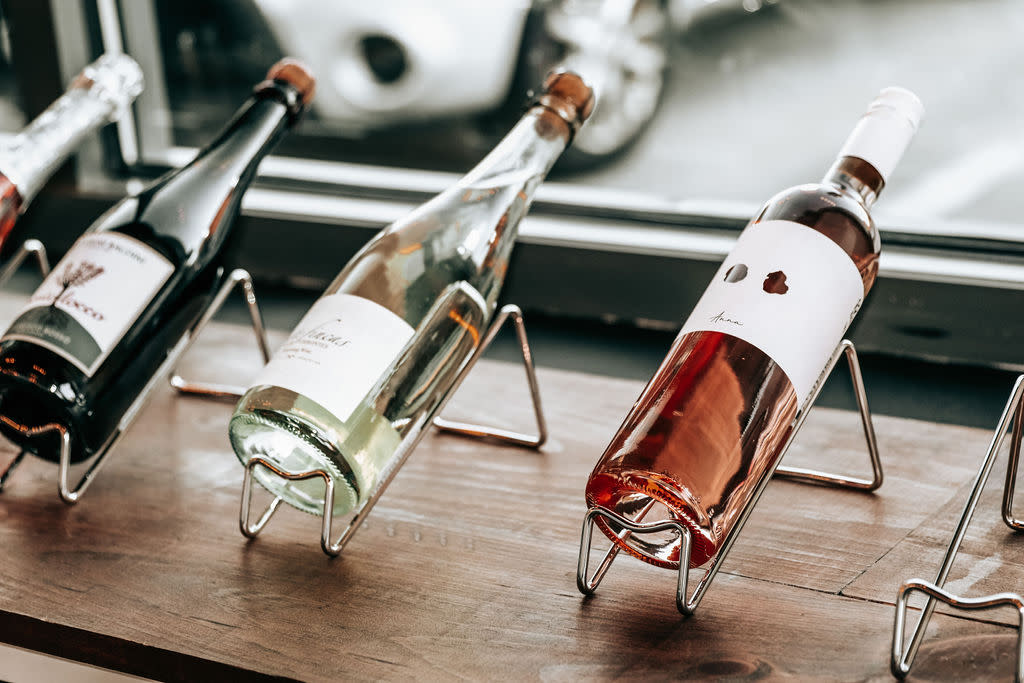 Sips at Canal District Wines
Expand your palates at Canal District Wines, where thoughtfully curated flavors are sold by friendly folks in an approachable atmosphere. May 11-13, their "Pinot 4 Ways" tasting (Grigio, Gris, Blanco and Noir) gives your crew an opportunity to learn about different regions and winemaking practices right in the Canal District. Get tickets in advance here or stop on in to peruse.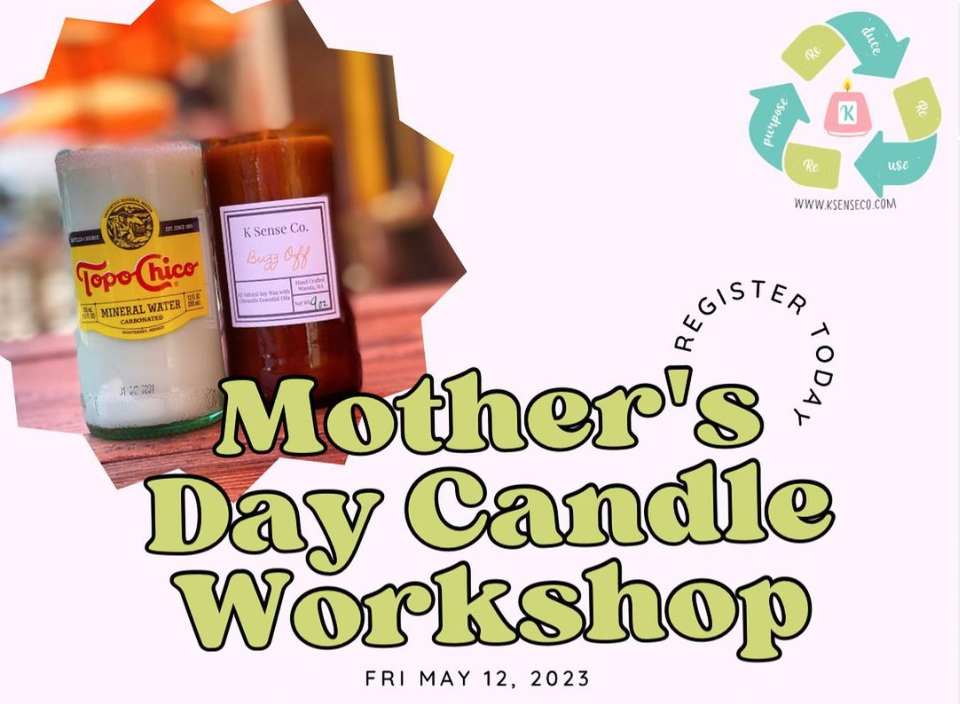 Candle Making with K Sense Co. x Redemption Rock Brewing
K Sense Co. hosts a Mother's Day themed candle making workshop alongside Redemption Rock Brewing Co. on May 12. Bring the ladies you love together for a premium experience with K Sense Co.'s Founder Katherine Aguilar, and fun extras like Mother's Day themed labels in English and Spanish, plus a raffle entry and good eats, courtesy of Loly's Chicken. Find your tickets here.

Brunching at the Beechwood
A beautiful brunch spread is in the making at the Beechwood Hotel, with an award-winning, chef-inspired menu of culinary specialties, traditional brunch favorites, fresh salads and seafood, specialty stations for made-to-order omelets, create-your-own malted waffles, hand-carved meats, savory entrées and decadent desserts. Seatings on May 14 will be held every half hour from 10 a.m. through 1:30 p.m. For reservations, please email: bwallen@beechwoodhotel.com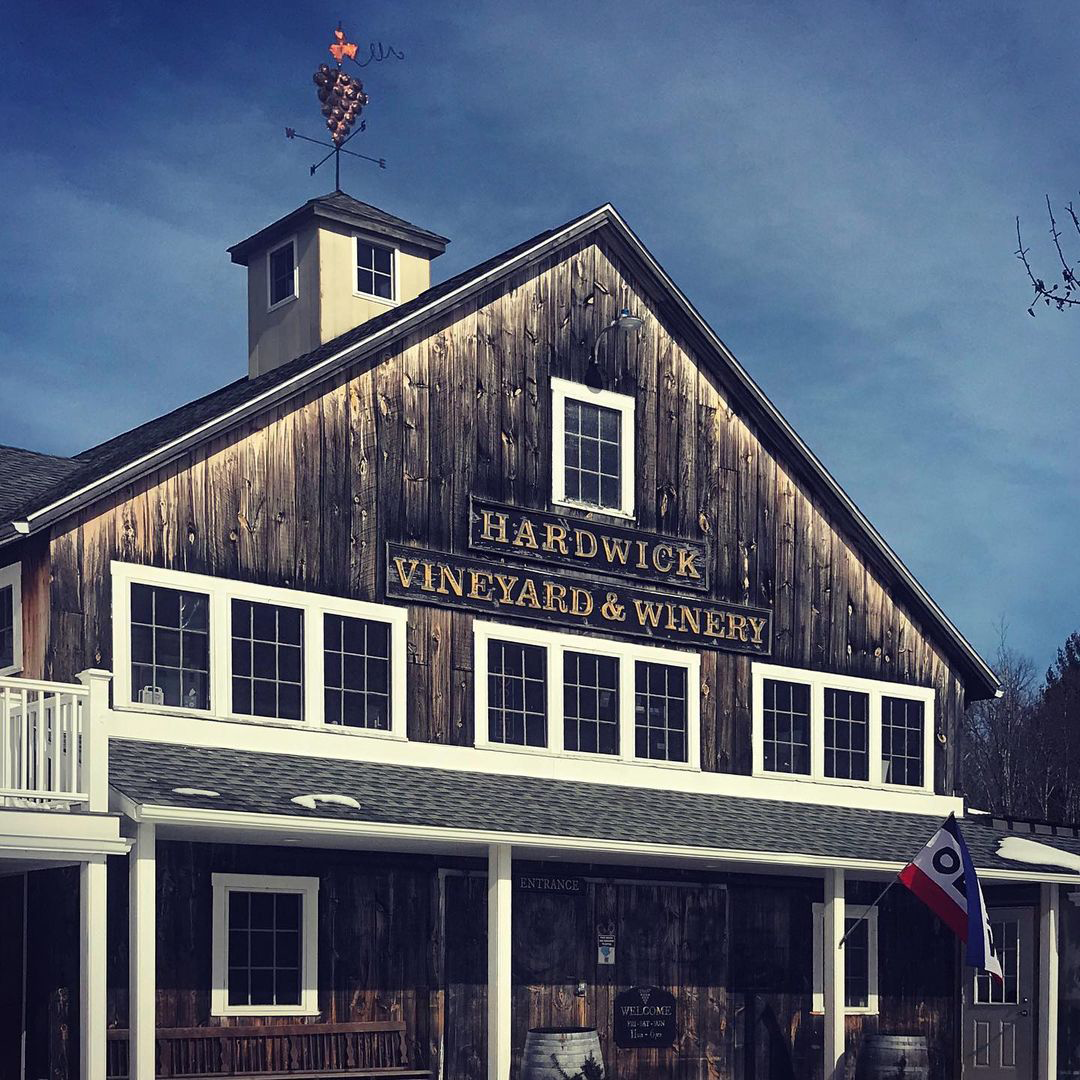 Wine, Waffles & Music at Hardwick Vineyard
Head to Hardwick on May 14 for tasty sips, live music and good eats, courtesy of Rosie Porter and the Neon Moons plus Wicked Wild Waffle Co. Hardwick Vineyard and Winery sits on a quiet country road that winds around the Quabbin Reservoir, specializing in local flavors like Prescott Pear, Baystate Blueberry, Sweet Strawberry and Quabbin Native.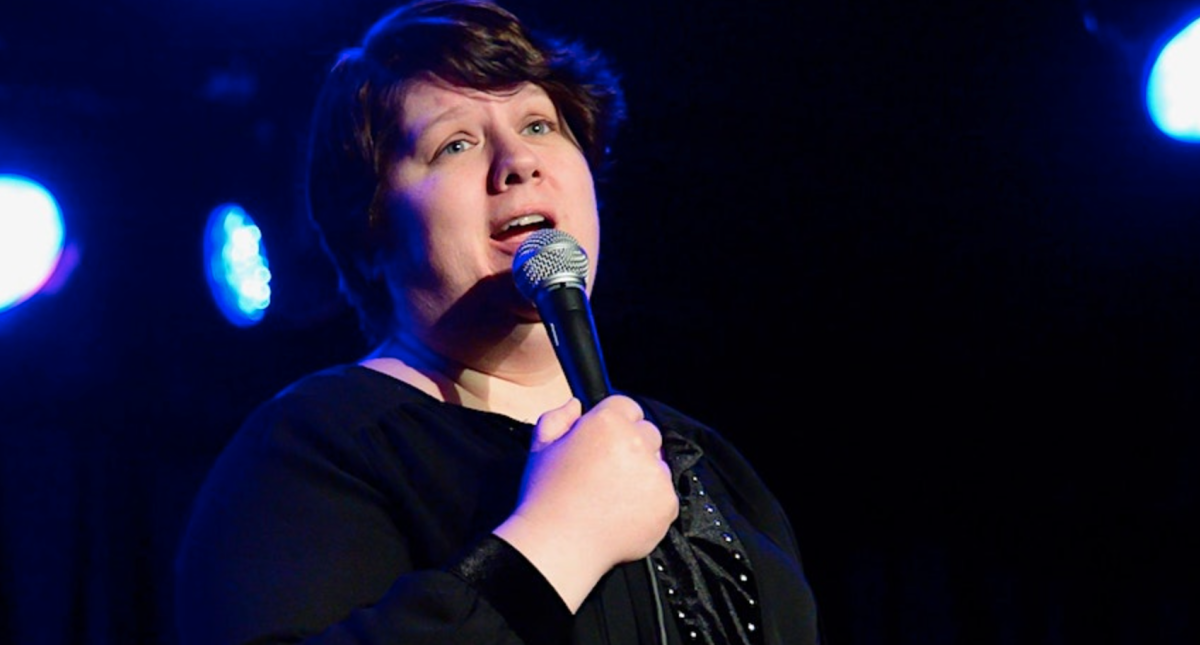 Ladies & Laughs at Apex Entertainment
Marlborough's Apex Entertainment lights up with an all-female comedy lineup and Mother's Day brunch to boot. From 11 a.m. to 2 p.m. on May 14, enjoy laughs and bites, then leverage all that Apex has to offer in the amusement space. Tickets can be secured via Eventbrite.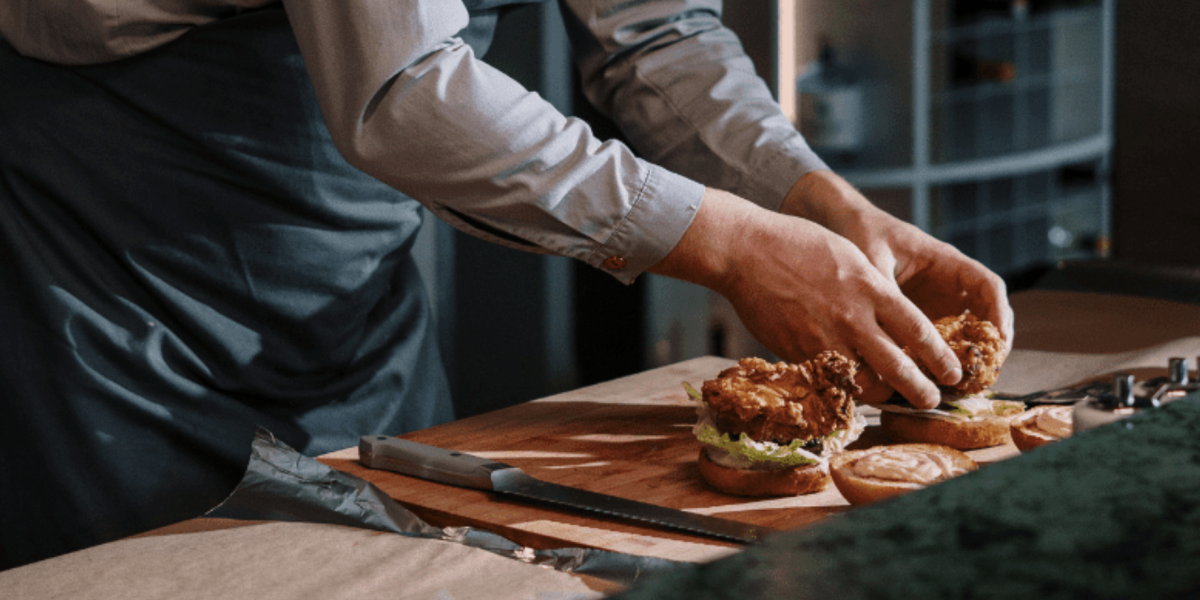 Brunch Buffet at The District Wood Fired Kitchen
The District Wood Fired Kitchen, serving pub-style food with a wood-fired twist, offers three seated opportunities to celebrate in the Canal District. Think: a full brunch buffet and a plated dessert to complement every spread. Adults eat for $39 and kids for $20. Secure your reservation through OpenTable.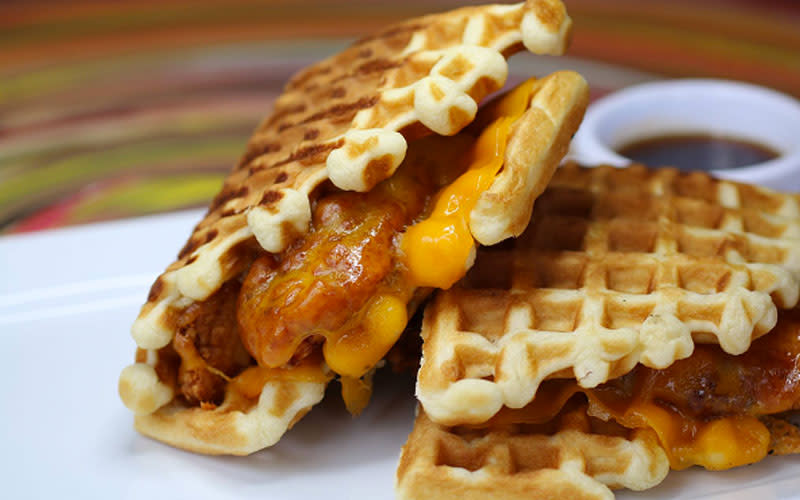 A Feast at Flying Rhino
Flying Rhino Cafe cooks up a buffet to honor the mamas each year, including menu features like a pancake station (special family recipe), ham and prime rib carving stations, truffle tater tots, bread pudding, fresh cookies and more. Hip and eclectic, this spread is a must-taste on May 14. $55 per adult, $15 per child 12 and under. 

Mother's Day at the Museum
Worcester Historical Museum brings out all the stops for the mamas, offering free admission (to all!) on May 13, during which you can also be inspired by Mabel Knowles Gage (1869-1948), daughter of Francis B. Knowles, a founder of Crompton & Knowles Loom Works. Mabel was active in the community, a philanthropist known for her love of gardening and her Shrewsbury property "Iristhorpe." In honor of Mabel's passion for gardening, WHM will offer paper iris making on Mother's Day. You can also personalize a card from now through May 13 during museum hours in the McDonough Gallery.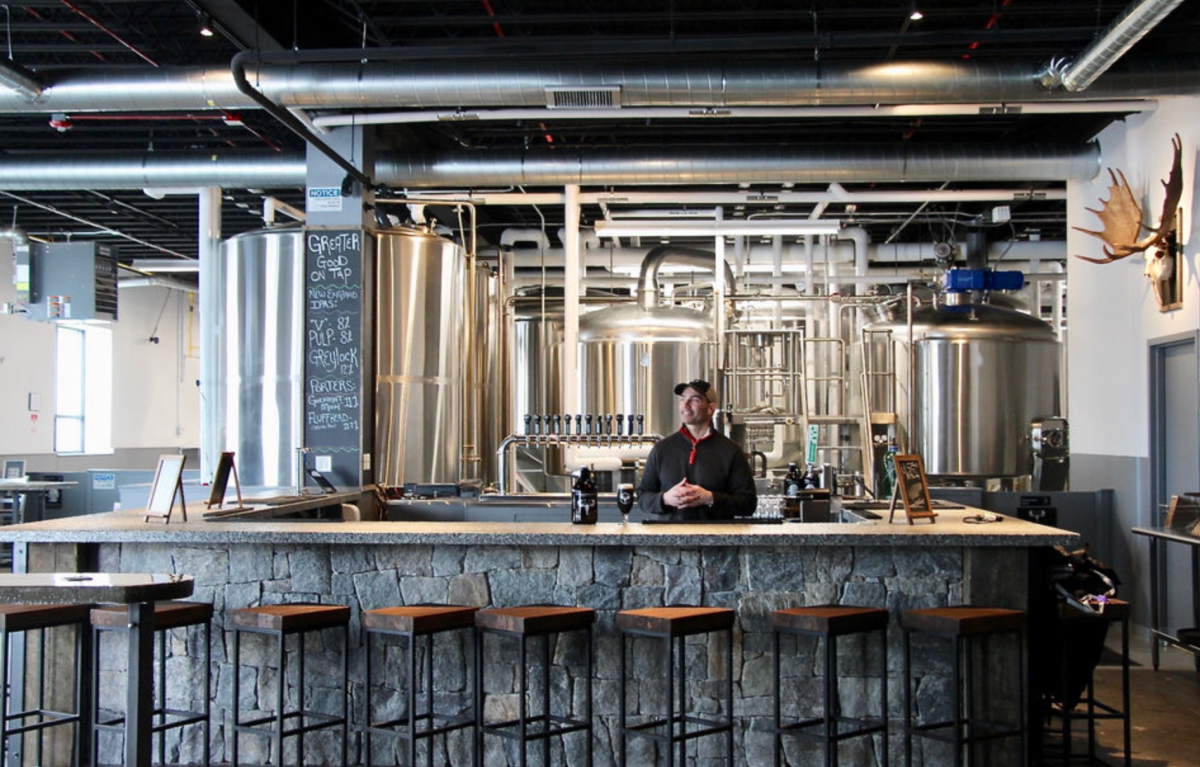 Photo from MassLive.com
Brewery Breakfast at Greater Good Imperial Brewing Company
For the early(ish) crowd, Chef Joseph Bishop prepares breakfast at the brewery on May 14 during an all-you-can-eat Sunday excursion at Greater Good Imperial Brewing. $30 tickets include buffet goods and soft drinks, beginning at 10 a.m. through noon. 
A Double Feature at The Hanover Theatre
The screening of two Charlie Chaplin silent films on May 14—"The Kid" and "The Immigrant"—will be accompanied by live music from Clark Wilson on the Mighty Wurlitzer Organ, New England's largest theatre organ. Watching a silent film with live music creates a unique experience that you wouldn't get watching a modern film at the traditional theater, both visually and aurally stunning.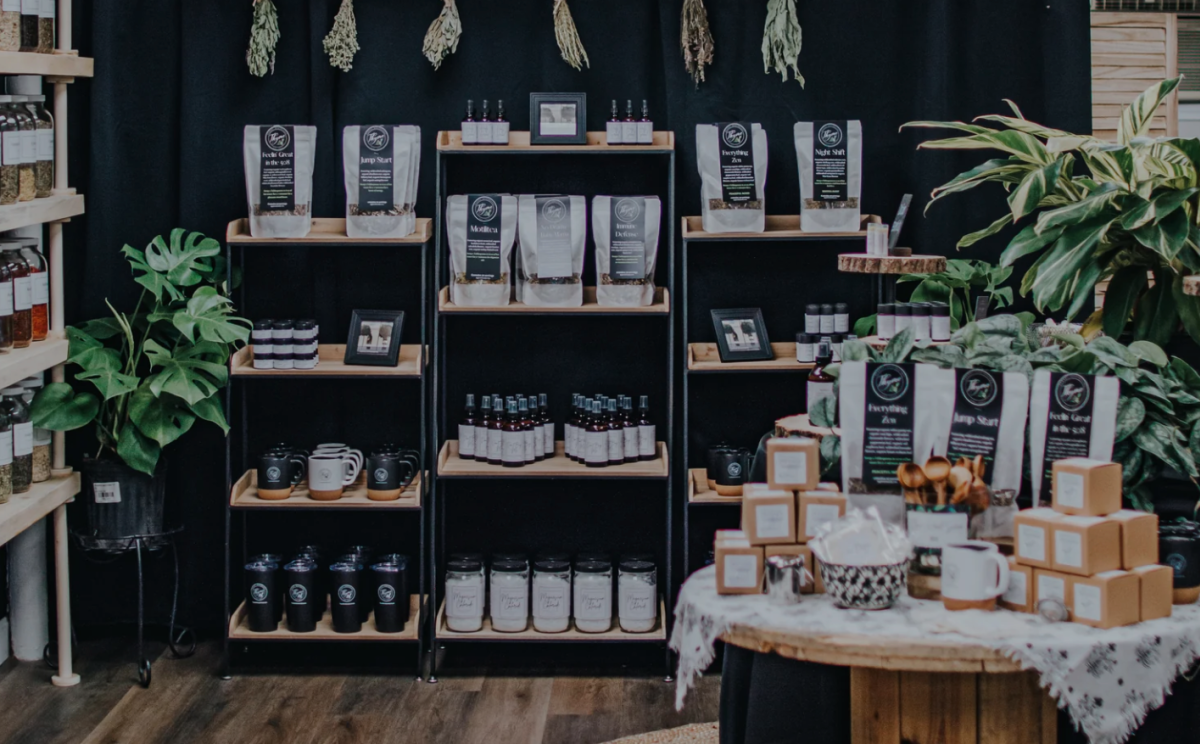 Gift Bundles from Thyme Herbal Apothecary 
Personalized gift bundles from Thyme Herbal Apothecary include your choice of...
• One candle from @birchousebotanicals
• Two tea samples from @thyme_herbal_apothecary
• A bath bomb or shower steamers @found.source.known
• A bar of body soap from @found.source.known
Each bundle then includes honey sticks from @hudsonmahives and reusable tea bags to complete your bag with all the essentials. The sale runs through May 13 at $50 per bundle.