Best Hikes In Central Mass.
We understand that a long winter can take its toll on just about anyone. Here's your chance to hit the trails and see another side of Central Mass.
Purgatory State Park, Sutton (dog friendly)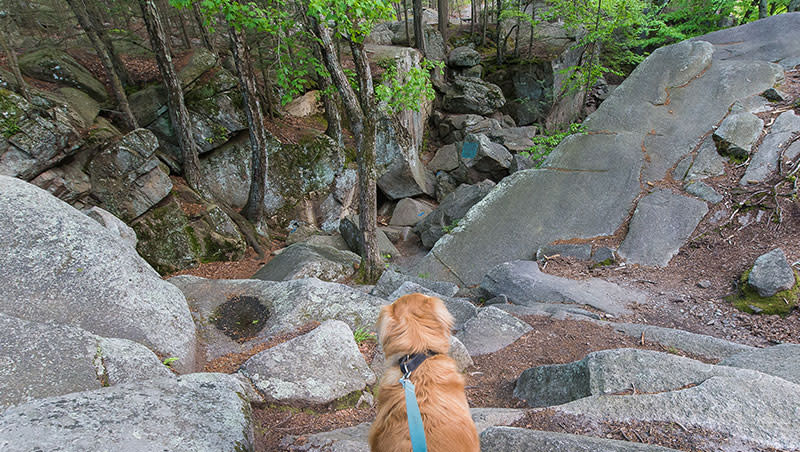 Experience a unique natural landmark with a hike through Purgatory Chasm, which runs a quarter of a mile between granite walls rising as high as 70 feet. As you traverse through the rocky trail, check out the hidden caves and rock formations, with such romantic names as The Corn Crib, The Coffin, The Pulpit, Lovers' Leap and Fat Man's Misery. Pet-friendly, with picnic tables, grills and playground on-site.
---
Douglas State Forest, Douglas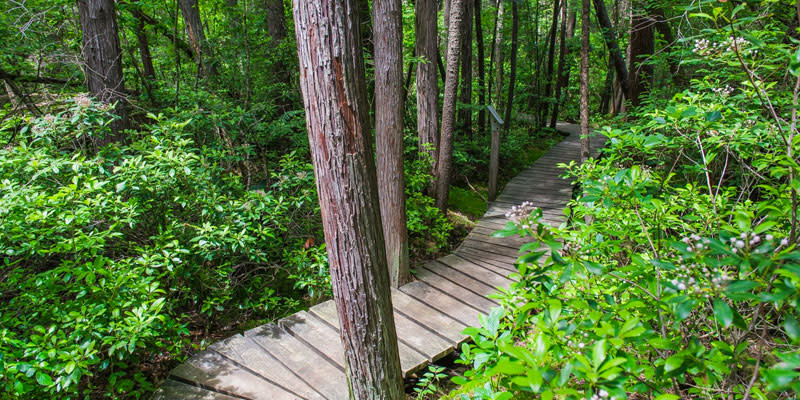 See a rare example of an Atlantic White Cedar swampland on this boardwalk trail through Douglas State Forest. As you walk the winding wooden boardwalk, keep your eye out for interesting plants and animals unique to this swampland habitat. If you wish, continue on for a longer hike on the well-marked trail system, a portion of which passes the Midstate Trail (a trail that extends from central Massachusetts to Mt. Watatic in the north). In the summer months, take advantage of the lake for swimming and boating.
---
A Hike Through The "Titanic" Railroad
The Grand Trunk Trail and Westville Recreation Area, Strubridge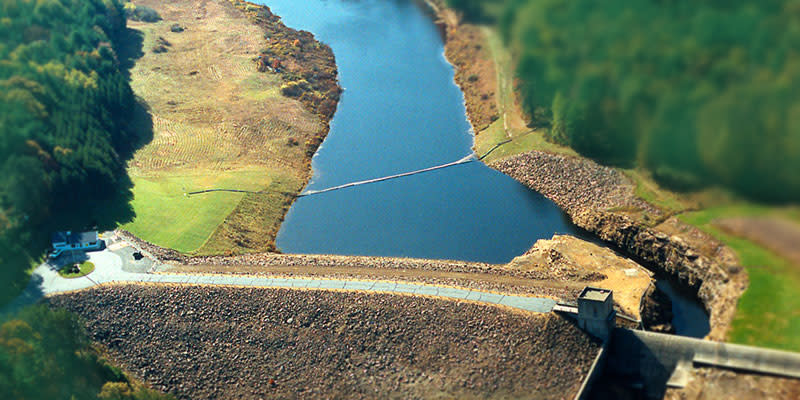 The Grand Trunk Trail is a beautiful and historic trail that follows an old trolley railroad. It is part of a larger trail system called the Trolley Line Trail - a growing east to west trail system that will eventually stretch 60+ miles from Central Massachusetts to Connecticut.
The Trolley Line follows an old railroad system also known as "Titanic Railroad" after it's founder who went down in the Titanic. 
A portion of the Grand Trunk Trail connects to the Westville Recreation Area in Sturbridge, which offers 578 acres of hiking, fishing, and biking. In 2011 a tornado ripped through Springfield to Sturbridge, leaving behind some unique landscaping which you can still see today along sections of the trail.
This beautiful rail trail path meanders through woods and marshlands and is a peaceful escape that offers many opportunities for viewing nature, history and wilderness.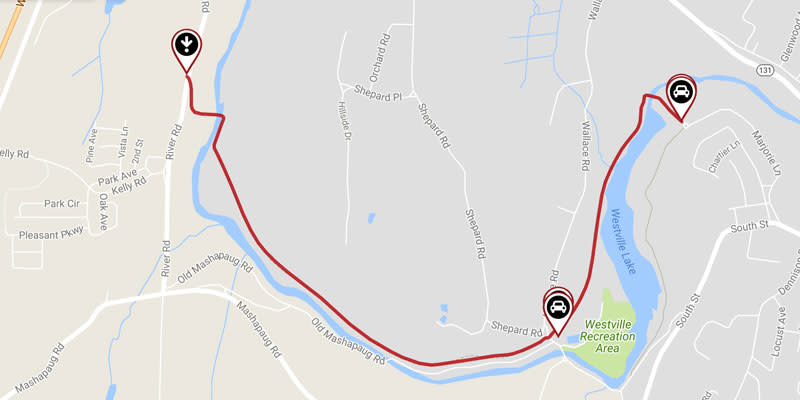 We suggest starting at Westville Recreation Area in Strubridge Massachusetts, where you will find plenty of parking. From there you can start your hike and connect to the Grand Trunk Trail. If you're looking for a shorter hike, there is a 1.8 mile hike that loops around Westville Lake. It is an easy and enjoyable walk which is also dog-friendly and great for families. +get trail maps and more info.
Moore State Park, Paxton
The 737 acres of Moore State Park includes historical building foundations, a restored sawmill, Eames Pond, waterfalls and mill chutes as well as abundant azaleas, rhododendrons, and mountain laurel. Spend the whole day hiking around the park with plenty to see and do.
---
A Preserved Farm on The Blackstone
River Bend Farm, Uxbridge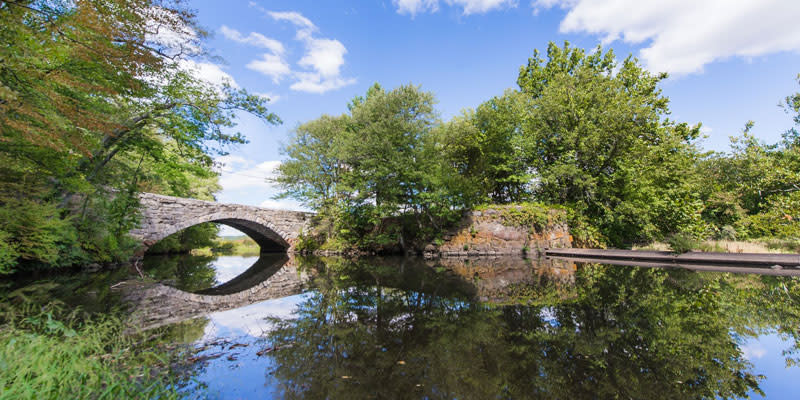 Park at River Bend Farm visitor center and check out the preserved farm complex and museum (free admission) before heading over to the walking trails that lead you along the historic Blackstone River, where the Industrial Revolution began. 
---
Lookout Rock, Northbridge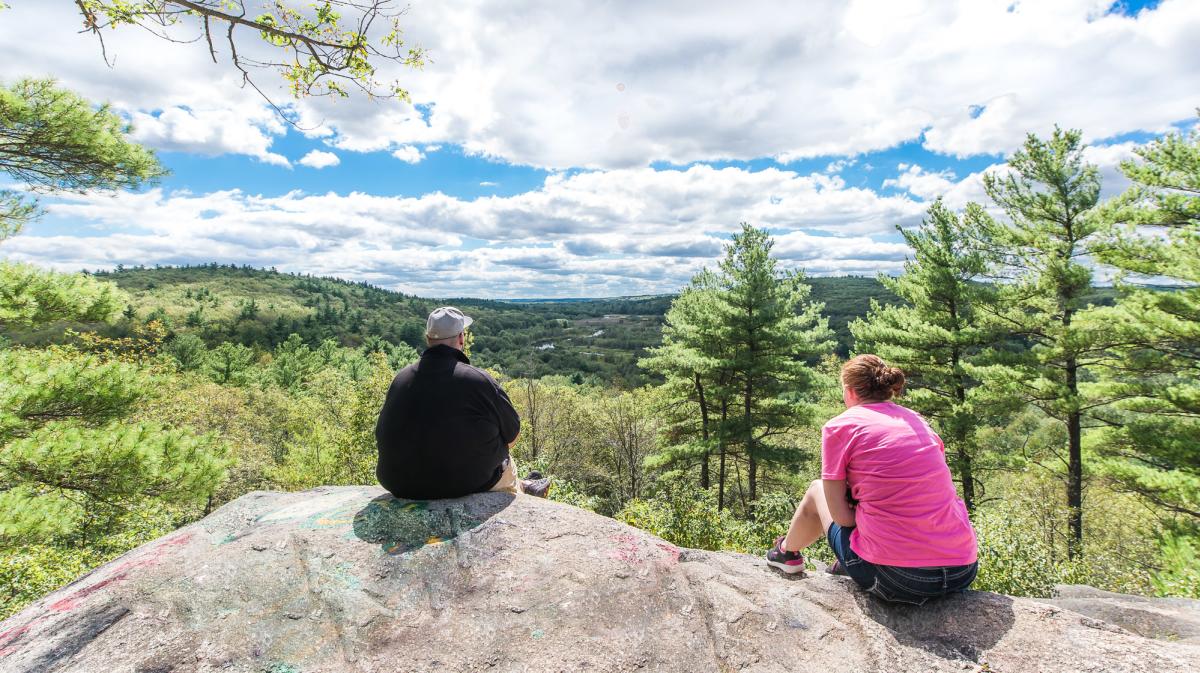 Take a short family-friendly hike from the parking lot up to Lookout Rock, which provides a great view across from Goat Hill, down from a great kayak/canoe access point at Plummers Landing (the old Blackstone Canal stopover) and also nearby River Bend Farm and its old arch bridge, canal and farmlands (old Voss Farm). The views are worth re-visiting, at least every season as the dramatic landscape will offer both bold and subtle changes of beauty.
---
Broad Meadow Brook Conservation Center and Wildlife Sanctuary, Worcester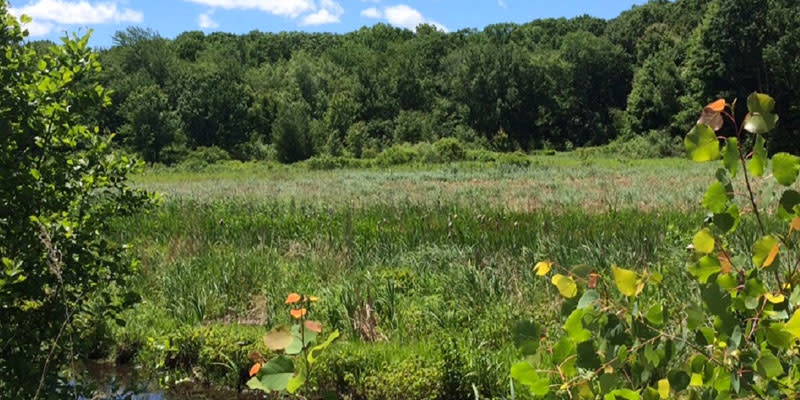 Mass Audubon's Broad Meadow Brook offers heavily wooded routes, wide open fields, trickling streams, and lush marshland right within city limits. The wildlife sanctuary includes five miles of well marked trails, one whole mile of which, visitors will find universally accessible. Broad Meadow Brook boasts 80 butterfly species, 164 bird species, and 700 plant species.
---
Wachusett Mountain Reservation, Princeton 

Wachusett Mountain offers year-round fun for the whole family. With a summit elevation of 2,006 feet, this popular ski destination is also a hiker's paradise. Chech out the hiking trails map before your visit to ensure you plot a course to the scenic view at Harlow Outlook. If you're looking for an easy hike, start by taking the SkyRide to the summit before walking downhill back to the base. Hiker's interested in food and entertainment should explore Wachusett's Events Calendar to plan a full day of activities outdoors.
On the other side of the mountain, Wachusett Mountain Reservation maintains a range of trails for both new and experienced hikers. First timers will enjoy 1.5 miles on the Echo Lake Trail while more seasoned explorers will gravitate towards the 3.8 mile trek from Old Indian Trail to Semuhenna for optimum summit views. Those looking for a quick and challenging hike straight to the top should take the 1 mile climb up Pine Hill Trail.
---
The Cascades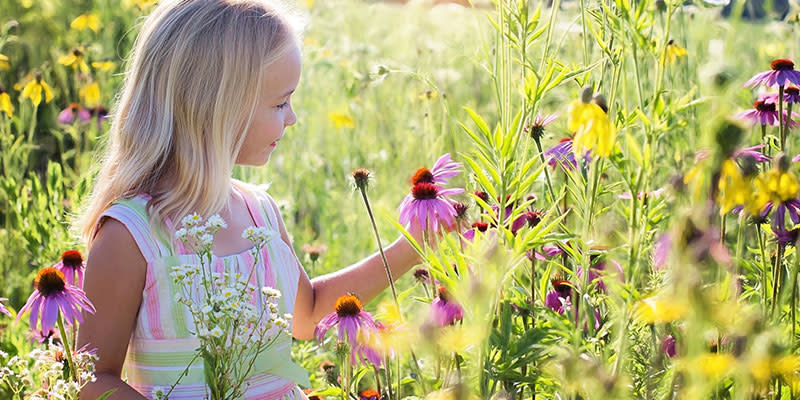 The Cascades maintains 156 acres including an extensive system of wooded trails. In the springtime, cascading waters provide a welcome natural soundtrack as you view native wildflowers and traverse the steep hills. At the trail's end, Cook's Pond presents added waterfront views including a quaint dam bridge, begging for an Instagram.
---
EcoTarium, Worcester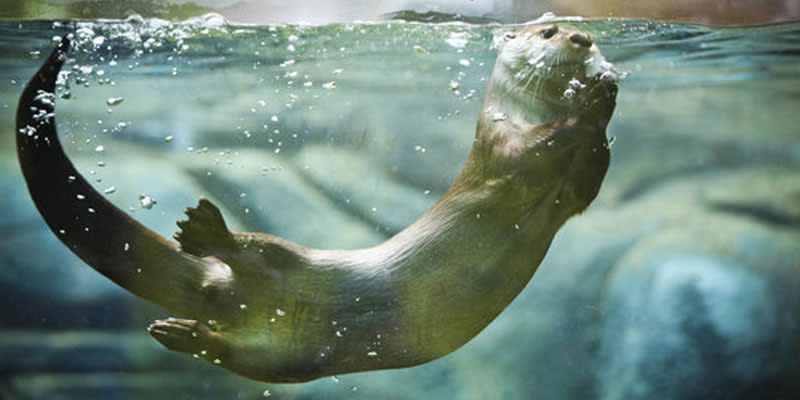 The Ecotarium has plenty to offer outside of its museum walls. Take a stroll down the pond-meadow path where you'll find two adorable river otters named Sydell and Daisy. Then, explore the Vibram Walking Trail, which loops the lower pond and includes a Japanese-style water pavillion where you can pause for reflection. Nearby, Crow Hill and Fitzgerald Brook offer an additional 60 acres of land filled with paths, trails, and streams to explore.
---
Green Hill Park, Worcester
Just up the road from the Beechwood Hotel is one of Worcester's hidden gems, Green Hill Park. The park is made up of Andrew Green's former estate, which was sold to the city of Worcester by his nieces and nephews when he was shot on Park Avenue in New York City in 1903 in a case of mistaken identity. Green is credited with developing the Central Park New Yorkers know today through his pivotal role with the Central Park Commission. Green Hill Park in Worcester now contains a zoo, athletic fields, a golf course, and a number of hiking trails.