Kelley Square: Your Adventure Begins
The infamous Kelley Square intersection is the inspiration for many bumper stickers and funny memes. This southern entrance to The Canal District has no stoplights, however lanes and rotaries have been added to make navigating the intersection more managable.
A Wholesome Breakfast at BirchTree Bread Company
Located in the center of The Canal District is the Crompton Place Building, a restored mill bustling with trendy shops and mouth-watering dining options.
Inside you will find BirchTree Bread Company - a bright and airy bakery and full-service cafe serving up coffee from local roasters and offering a menu that revolves around fresh, artisanal breads made with organic grains.
Try the breakfast sandwich with egg, ham, and extra sharp cheddar on a homemade, bacon-fat brioche bun. Pair this savory treat with a hot, chai latte and you'll be in heaven for the rest of the day.
Hungry for more? You can always come back during lunchtime for their popular vegetarian sandwich with roasted vegetables, hummus and crumbled feta on levain bread. You can't go wrong with the seasonal soup du jour or organic salad either. If you're lucky, you'll catch one of the live music bands playing and singing original tunes, much to the delight of diners.
Peruse Worcester Public Market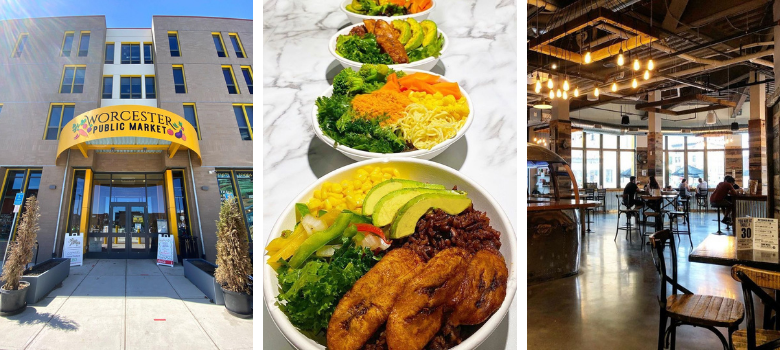 Worcester Public Market is back in action in The Canal District as a place to dine, shop, see and peruse. Get excited for live entertainment and local vendors in a market that's a welcome day-long distraction or a quick pop-by—whichever suits you best.
As a marketplace built in the European tradition, Worcester Public Market features produce, meat, seafood, cheese, baked goods, deli, vegan products, flowers, wine and spirits, local brews (Wachusett Brewery's patio is right on site), coffees and teas, juices, charcuterie, fresh-cooked lunch fare and even more, all in a spectacular new building located right by Kelley Square.
'Play Ball' at Polar Park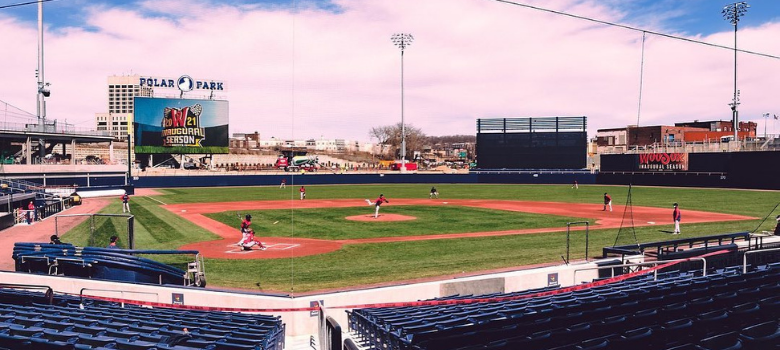 The lights are on and the batters are up at Polar Park, the proud home of the Worcester Red Sox, a new structure standing beautifully for onlookers of all kinds. Whether you're in it for the hot dogs or the home runs, Polar Park is a hub for action and traditional American fun for the whole crew. 
May 11 marks opening day for the locally-named 'Woo Sox.' Be sure to snag your tickets early and be one of the first to grace the team with good luck!
Hunt for Your Next Vintage Find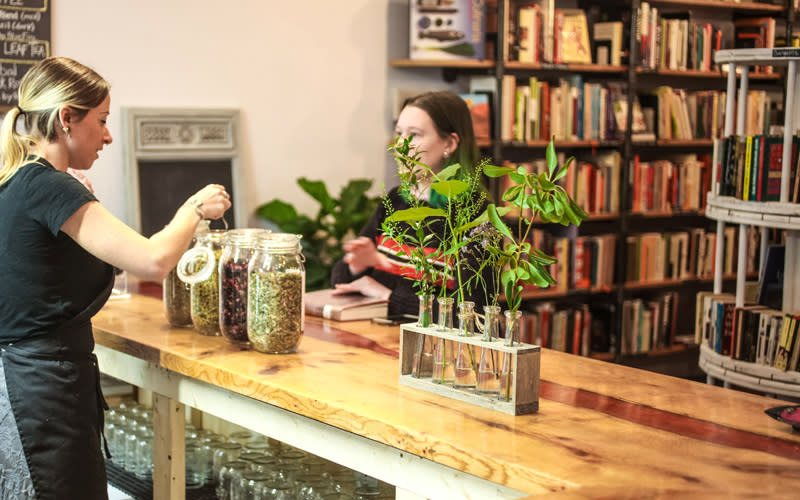 You don't need to leave the building to continue on your Canal District journey. Head to Crompton Collective, a female-owned, curated boutique with a mission to celebrate local, independent gift makers.
Head downstairs to enter an indoor world of creative inspiration and artistic expression. From antiques to vintage treasures, shabby chic home décor and a bounty of homemade crafts; your walk around the space will take you on a treasure hunt to find the perfect souvenir or houseware.
Don't leave the building without checking out the most Instagram-worthy eclectic shop in Worcester: Seed to Stem. This "Lifestyle and Plant Boutique" boasts unusual botanicals, natural wonders, terrariums, and many more unique goods, like dried sage and pottery.
You'll also want to stop by Bedlam Book Café, a cozy and peaceful hideaway for those who love to hold books in their hands. Patrons can order smoothies made with farm-fresh and organic ingredients, French press coffee, homemade chai and herbal teas.
A Variety of Lunch Options to Make Anyone Happy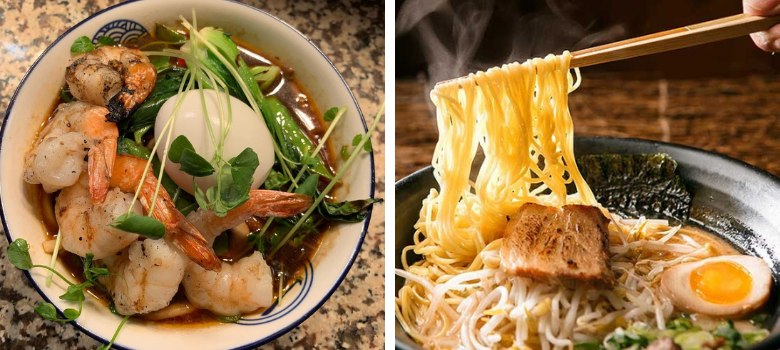 Take a stroll to any of these nearby dining options and prepare to be amazed.
Maddi's Cookery + Tap House – Every dish here is made from scratch and the seating is plentiful both inside and outside. From burrata, to buffalo wings, to shrimp Pad Thai, you can go on a culinary adventure all in one place.
Broth Ramen Bar – Each bowl at Broth is served with passion. Artfully crafted, flavors are unmatched with out-of-the-box options like the chicken parmesan and New England clam bake ramen. Grab an order of decadent duck bao buns while you're there.
The Broadway – Delicious diner style food and incredible service is what you'll find at this old-school Worcester establishment. Order a classic sandwich, like The Reuben or indulge in something sweet like nutella stuffed French toast.
Canal District Famer's Market - Like to eat fresh and support local farms? Enjoy wandering around the year-round farmer's market open every Saturday from 9 a.m. - Noon. Pick up a few fruits, cheeses, cured meats or baked goods and make your own lunchtime picnic bursting with freshness.
Satisfy Your Sweet Tooth with a Cupcake or Two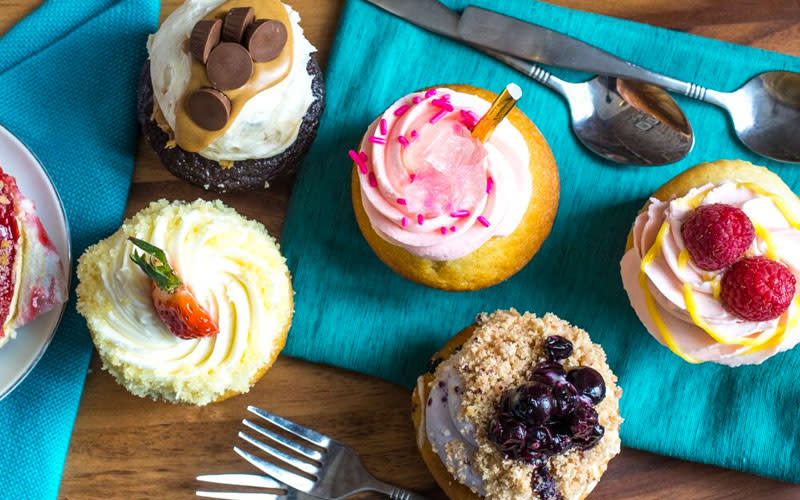 Step into The Queen's Cups and prepare to be delighted. This sweet spot offers unique cupcake flavors including blueberry and bacon, chocolate cannoli, waffle churros, and cookie dough crumb. Gluten-free and vegan treats are also on the menu.  
How Does a Historic Walking Tour or Ice Skating Adventure Sound?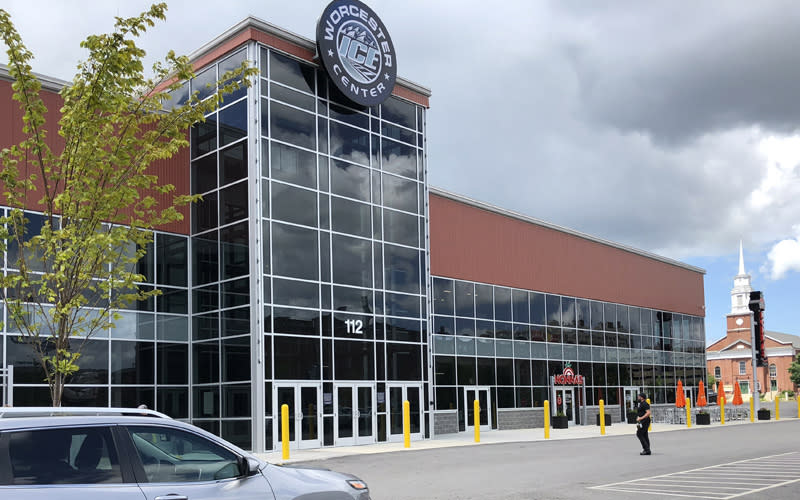 Keep the energy going and take a fun historic walking tour. The Canal District has an online interactive walking tour with audio clips outlining the history of each building and archival images. Follow along on your phone by clicking on the map to bring up information in real-time while you explore.
On Saturday nights, the Fidelity Bank Worcester Ice Center hosts public skating hours for only $10, or $5 if you bring your own skates. Inside you can check out the smoothie and coffee café and indulge yourself with a sweet treat at Steam Energy. Make sure to visit the ice center website for all skate rental details before you drop by.
If you're wrapping up the day in the early evening, pop-in to The Pie Store at Table Talk, a must visit destination, where the iconic Table Talk Pie has been produced since 1924. The Pie Store offers the nostalgia of 'yesteryear.'  Stock up on $.50 fresh pies and choose from unique flavors available only at this location.
After Dark in The Canal District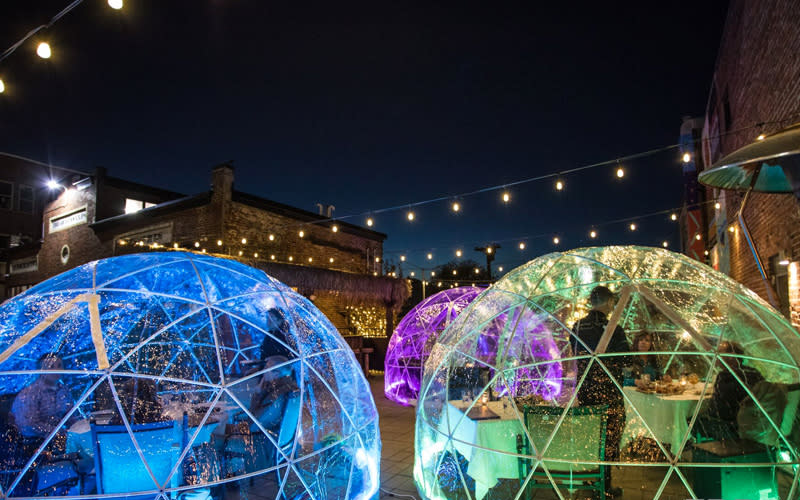 From amazing food and bars to live entertainment; there's something for everyone here when the sun goes down.
Bocado Tapas Wine Bar - Spanish tapas restaurant with a sultry ambience. Known for their sangria and fried goat cheese, there is no shortage of delicious things to taste. Coming with a group? Indulge in the paella for 4-6 people, cooked to perfection.
Lock 50 - This intimate dining retreat offers an innovative menu and versatile selection of wine. Leave your meal to the experts and indulge in the Chef's Tasting Menu, perfectly accompanied with wines selected by an experienced Sommelier.
Smokestack Urban BBQ - A mixed bayou and barbecue vibe with perfectly seasoned cajun food. The smoked brisket is a clear favorite, but you can't go wrong with the shrimp and grits or chicken and sausage gumbo. Vegetarian options are also available.
Keep the Fun Going with Late-Night Entertainment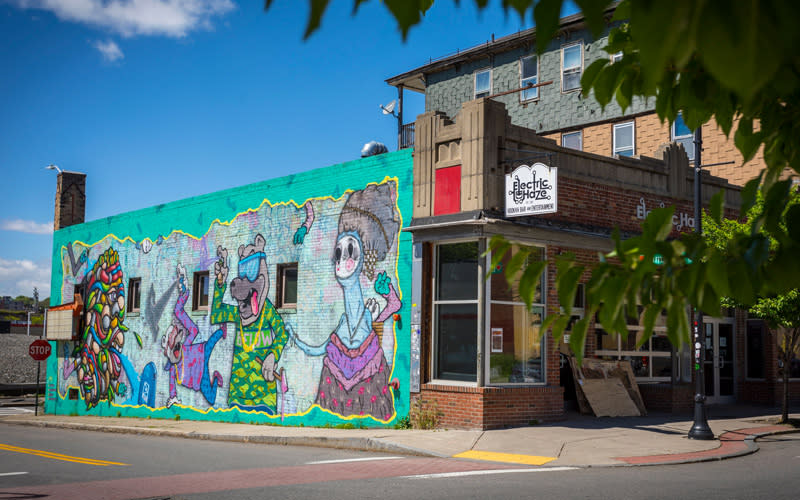 Electric Haze – Specialty cocktails, craft beer, and fine wines can all be found at this spot; offered alongside 12 hookah flavors. Check out the local and national music acts taking the stage, or dance your heart out during their monthly Queer community dance party.
Whiskey On Water – With nearly 300 different whiskeys on the menu, a two-floor nightclub for dancing and live music and frequent opportunities to sing karaoke, this is the perfect place to let loose.
Cafe Neo - Greek and Mediterranean food can be found here, along with festive cocktails that look like works of art. Don't miss the complimentary buffet on Saturdays and nightly karaoke.
Whether you follow the guide above or choose your own itinerary, you won't leave The Canal District disappointed (or hungry!). As you reflect on your exploration filled with fun memories, bets are that you will likely be planning your return trip in the very near future.