Learn to Ski or Snowboard in Central Mass.
Mount Wachusett Ski Area / Princeton, Mass.
Whether you're a complete beginner or an advanced skier or boarder; you'll find that the numerous ski areas in the state offer programs and opportunities to suit your experience. You can learn how to ski or snowboard at any age!
Since we have so many opportunities in the state to enjoy this winter sport - why not embrace the opportunity to learn something new?
Special Promotion 
At Wachusett Mountain Ski Area, get a discounted Beginner Package for only $30 (regularly $94) by using coupon code "MASKIBEG" at checkout. If you already ski or snowboard but want to introduce a friend to the sport, purchase our BFF Package for only $60 by using coupon code "MASKIBFF" at checkout. Must register in advance and arrive by 11am to pick up your rental equipment.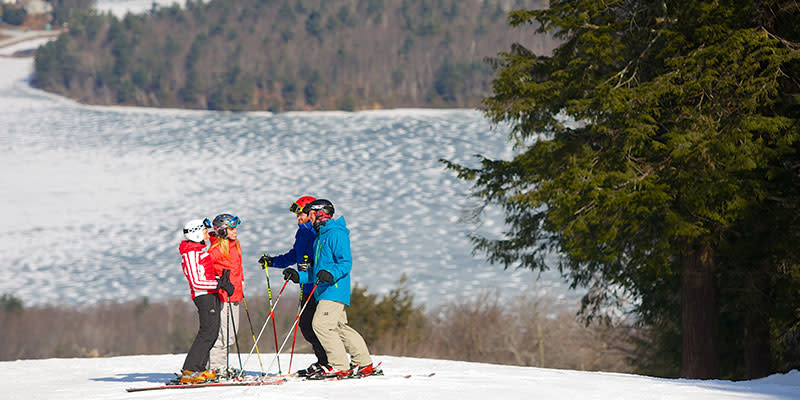 Wachusett Mountain is a ski resort in located in the towns of Princeton and Westminster. With a summit elevation of 2,006 feet and a vertical drop of 1,000 feet, Wachusett Mountain boasts 26 trails over 110 acres.  While the longest trail, known as Balance Rock, is a mile and half, there are a wide variety of terrain for skiers of all abilities.  There are eight lifts, and three high-speed quad chair lifts (one of only three in the entire state of Massachusetts). 
The 38,000-square-foot lodge, cited for excellence in architectural design, offers a warm, comfortable atmosphere with exposed beam construction, a huge fireplace and sun decks surround the building.  The award winning building's heating system is unique, using a combination of waste heat generated by snowmaking compressors, passive and active solar heat and electrical back-up. +discover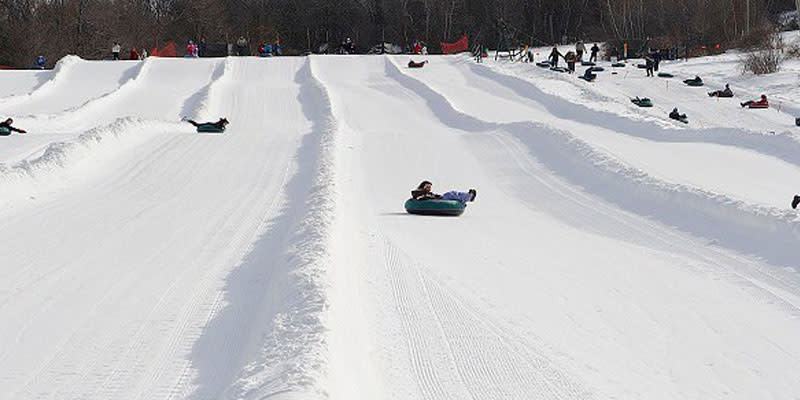 Minutes from Worcester and less than an hour from Boston, Ski Ward is open year-round offering skiing, snowboarding and tubing. Ski Ward is also host to the Slopeside Bar & Grill serving lunch, dinner, beer, wine and ice cream both indoors and outdoors on a patio with fantastic views.
The winter offers 9 trails, 4 lifts and 8 tubing lanes, a rental shop, and a snow school with more than 100 instructors teaching private and group lessons, multi-week lesson and vacation lesson programs. +discover 
---
Tag your own adventures and follow along as others participate in learning to ski or snowboard @MassLearntoSkiDay,@MassLearntoSnowboardDay, or #skiMA.