By Natalia Perez
---
Date Night Meals
A selection of the best experiences, specials, and take-home options:
Wined and Dined

Lock50 patio
Lock 50
February 12-14, 4:30-10:00pm | Worcester, MA
Treat your special someone to Valentine's Day Dinner at Lock 50! Along with their regular dinner offerings, you can also choose from their Valentine's Day Specials. Reservations are strongly suggested. 
To make it extra memorable, you can reserve one of their patio igloos at a fixed price ($125 x person), which will include a five-course Chef's Tasting menu showcasing Chef Tim Russo's passion and creativity. The menu will include a Champagne toast to start! There are two seatings, 5:00pm and 8:00pm all three nights. Reservations are required.
Nuovo Worcester
February 14 | Worcester, MA
Enjoy Italian dining with a Mediterranean flair in the heart of Worcester! Treat your date to any Nuovo's extensive list of wines, paired with a classic meal or one of their more eclectic dishes. Their home-like atmosphere is a lovely space for a romantic dinner!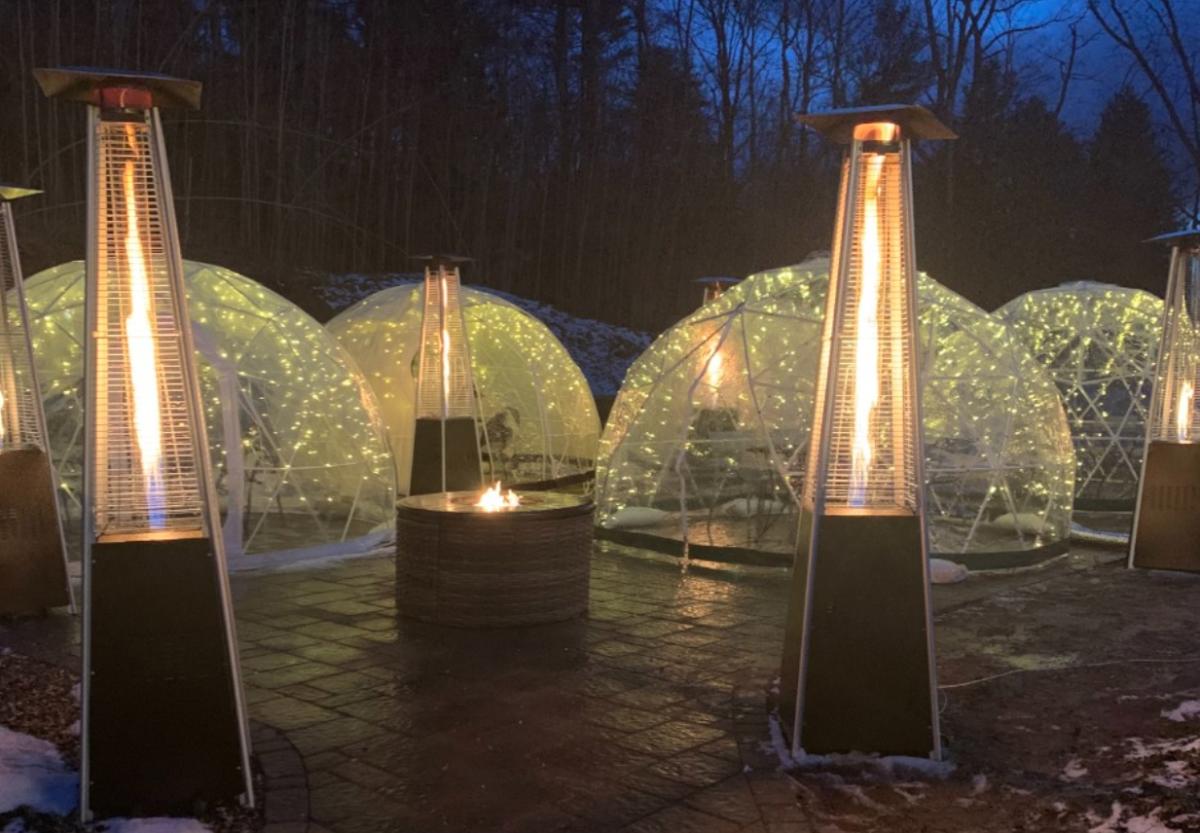 Black & White Grille patio; Photo via Instagram
Black & White Grille
February 11-14 | Spencer, MA
Reserve your igloo dining experience for Valentine's weekend at Black & White Grille for a swoon-worthy three-course meal with complimentary prosecco and strawberries.
Baba Sushi
Sturbridge, MA & Worcester, MA
If you're feeling adventurous and wanting to try new foods, are looking for a casual but fun date night, or you just love Japanese food (we don't blame you), Baba Sushi Sturbridge is the perfect spot for your Valentine's Day evening. Take your date to Baba Sushi in Sturbridge and enjoy some hotpot, sushi, and more!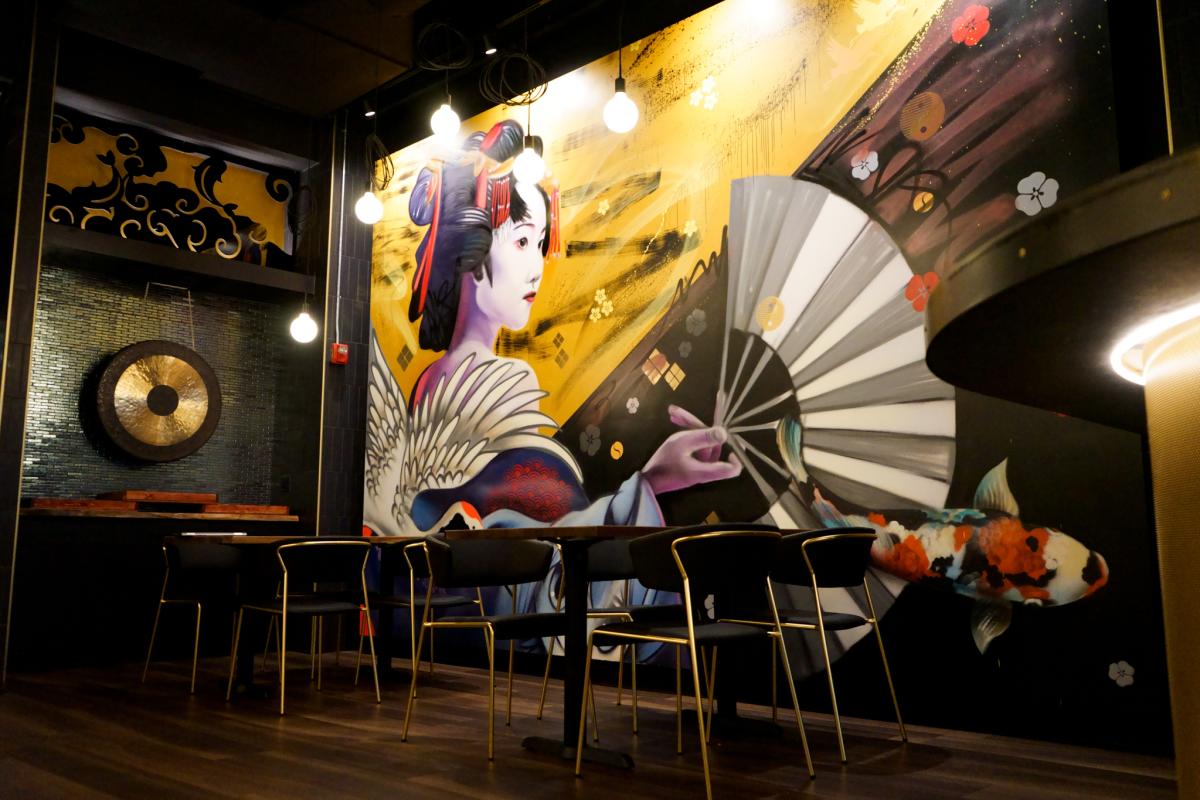 Chashu Ramen + Izakaya interior; Photo by Studio DiBella for Discover Central MA
Chashu Ramen + Izakaya
February 11-14 | Worcester, MA
For the ramen lovers, dine in and enjoy with Chashu! Located in the heart of Worcester, Chashu offers a modern east Asian dining experience inspired by their love of ramen and traditional, Japanese izakaya sake houses which feature small tapas-style plates. This gorgeous setting is perfect for a romantic date night followed by a stroll through the rainbow light tunnel in the Worcester Common.
Chuck's Steakhouse
February 14 | Auburn, MA
You'll find all the delicious (and award-winning) meats at Chuck's Steakhouse for Valentine's Day, plus surprise homemade desserts you won't want to miss. Reservatios are encouraged. 
---
A Romantic Night In 
Want to have a romantic night in with some expertly prepared meals? Festive meal packages and specials can help you make that happen!

Photo by Peppers Artful Events
Peppers Artful Events
Order by February 10 for pick-up February 13 or 14 | Northborough, MA
Peppers Artful Events' Valentine's Day menu is made from scratch, accommodates food allergies and vegetarian diets, comes with beer and wine and is complete with house-made decadent desserts. Place your order by February 11 at 1:00pm! All orders will be sent with simple reheating instructions.
Peppercorn's
February 11-14, pickup before 5pm | Worcester, MA
Peppercorn's is offering complete meal packages for two, including champagne vinaigrette and house salad, three entree choices, appetizers, sides, and Grand Marnier Crème brûlée with fresh berries and Butterfinger whiskey chocolate cheesecake for dessert. 
Olo Pizza
Worcester, MA
Give your loved one a pizza your heart with Olo's Pizza specials, the American classic that never fails to impress.
---
Something Light + Sweet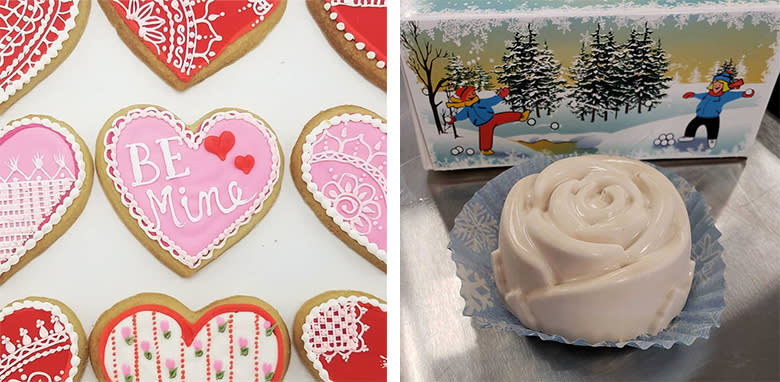 Left, Cookies from Bean Counter Bakery; Right, Valentine's special from Mrs. Moriconi's Ice Cream
Sweets and desserts are a trademark of Valentine's Day, and Central MA spoils us with unique and delicious bakeries. Place a custom order at Bean Counter Bakery or check out their Valentine's Day menu. Peppers Artful Events, known for spectacular wedding spreads, is also taking custom orders for this special occasion!
Mrs. Moriconi's Ice Cream is offering a special Ruby Chocolate Ice Cream paired with red velvet cake, and will be open February 11-13. 
Find cupcakes, specialty cakes, pastries and more from Francesco's Italian Day Bakery's extensive Valentine's Day menu.
---
Gift Ideas
Something Sexy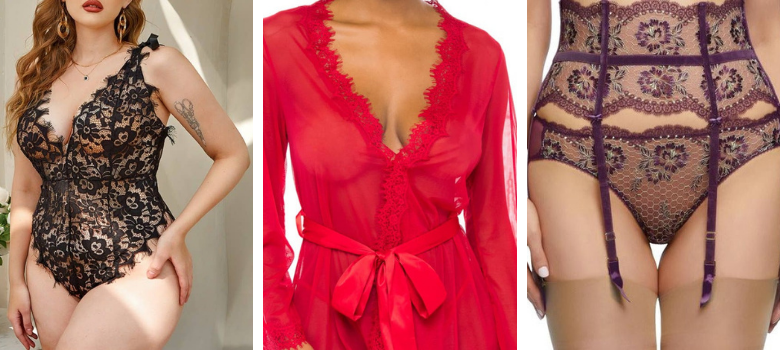 What sets the tone of the holiday better than lace and silk? The O Shop in Worcester has an incredible selection and intimate shopping experience to help you select something perfect, whether you're picking out lingerie for yourself or your partner. A gift card is also a great idea for your wife, so she has the option to get fitted for the perfect bra size during her visit.
---
Flowers & Bubbly 
The perfect package, right? Surprise your significant other by putting together this combo: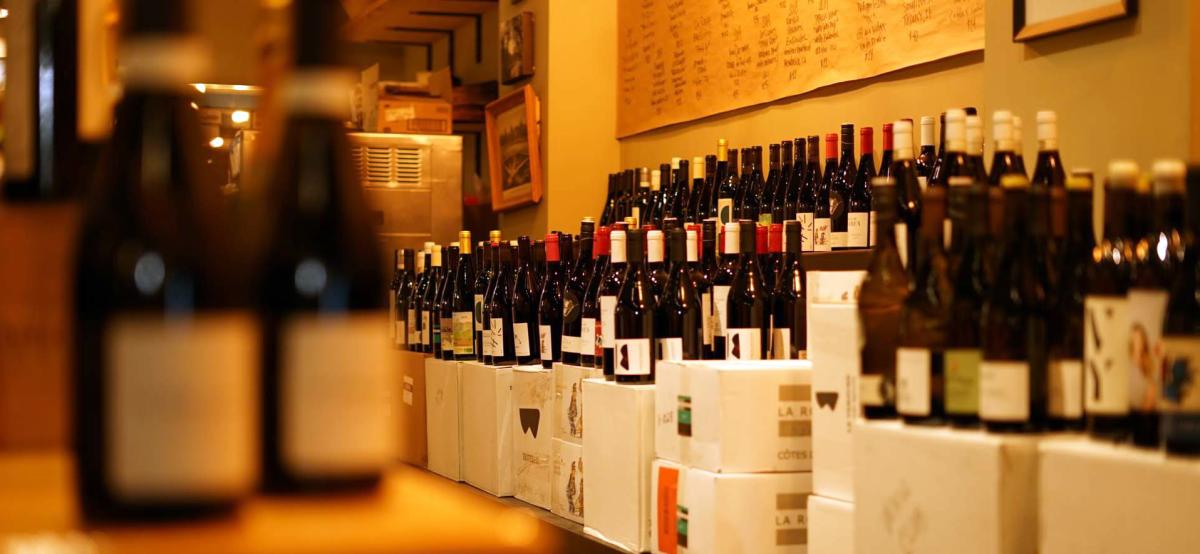 Deadhorse Hill wine selection; Photo by Studio DiBella for Discover Central MA
Start with a flower bouquet from Sparkle on Park's Valentine's Day menu or, for a one-stop-shop, head to Maker to Main for some flowers, bubbly, truffles, salty/dark ice cream, surf and turf, salad, and candle selections to top things off!
---
Jewelry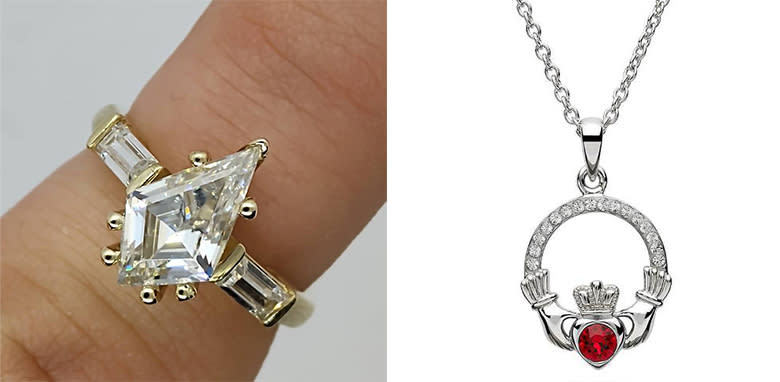 Left, Ring from Lulu's Jewelry and Gifts; Right, Claddagh jewelry from Tinker's Cart
It's the season to splurge on diamonds and other gorgeous gems, and with big ticket items you'll want a professional opinion. Sachs Jewelers in Shrewsbury has been in business for four generations, and they have options for all ages and style preferences.
If your partner's a sustainable fashion queen (or king) with expensive taste, shop Sweet Jane's Consignment for designer jewelry from brands such as Tiffany and David Yurman. 
For fun, bold jewelry Lulu's Jewelry and Gifts is your stop: you'll find Gray Girl Jewelry's custom cut stones, rings, and affordable moissanite, gold and silver. If you have a gemstone you'd like to repurpose and put in a new setting or have something that is worn down, broken and needs a little TLC, Gray Girl Jewelry can help you!
For a meaningful, symbolic gift, surprise your person with Claddagh jewelry from Tinker's Cart, located in the Worcester Public Market. On each piece of Claddagh jewelry, the hands symbolize friendship, and the heart for love and the crown for loyalty – summing up what we all want from a relationship. 
Also, don't miss the Worcester Center for Crafts Valentine's Day Gift Guide, listed on their online store. They're offering 50% off select jewelry in-store as well through Valentine's Day! 
---
For Book-Worms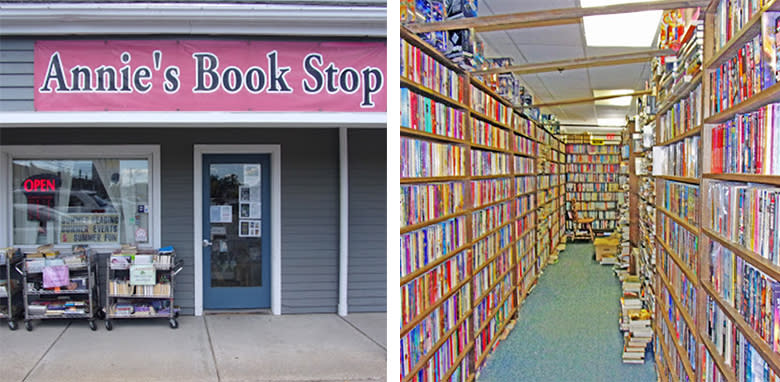 Annie's Book Stop; Photos via Google
Is the way to their heart through their mind? Get them some great reads at Annie's Book Stop or Bedlam Books Cafe in Worcester! Pick a poetry book to read aloud, or perhaps a collection of love stories that set the stage for a romantic evening together.
---
Get Creative
Need some creative and thoughtful gift ideas outside of the traditional Valentine's Day suggestions?

Pow! Wow! Worcester! Mural by Tavar Zawaki; Photo by Steven King
Here are a few: 
Immortalize your sweet moments by gifting your partner an intimate photo session, a "just because" shoot, or an anniversary session either in your home or locally. Emily Boudreau beautifully captures moments for laid-back and in love.
Or plan a romantic photoshoot at one of Worcester's Public Art destinations, such as Tavar Zawaki's "Love You/Marry Me" wall and Ben Johnson's "Por Siempre" wall, among others. For more ideas on what to do while you're downtown, here's our guide!
For the 'nested' couples, house portraits make great holiday gifts! Sutton-based Sarah Worman illustrates them beautifully. In addition to houses, she can create illustrations of other meaningful buildings: your wedding venue, proposal location, storefronts, and more. 
---
Date Ideas & Activities
Staycation 

Photo by Simple Indulgence Day Spa 
Publick House Historic Inn
Surprise your loved one with a rejuvenating staycation at Publick House Historic Inn with massages at the Simple Indulgence Day Spa in the Tillyer House! Contact the Publick House Historic Inn for their getaway packages. 
---
Peaceful Winter Walks

Photo by New England Botanic Garden at Tower Hill
New England Botanic Garden at Tower Hill
Take your significant other on a colorful date at New England Botanic Garden at Tower Hill, where carefully planned gardens, collections of ornamental plants and scenic trails enhance the natural features of this beautiful 171-acre property. Pre-purchased tickets are required for entry.
Old Sturbridge Village Winter Walks
Enjoy a peaceful walk around Sturbridge's 19th-century village! You'll be able to stop by their tradeshops and numerous households to see what kind of winter activities kept a family busy. There will also be daily horse-drawn wagon rides throughout Old Sturbridge Village. 
---
Love in the Time of COVID-19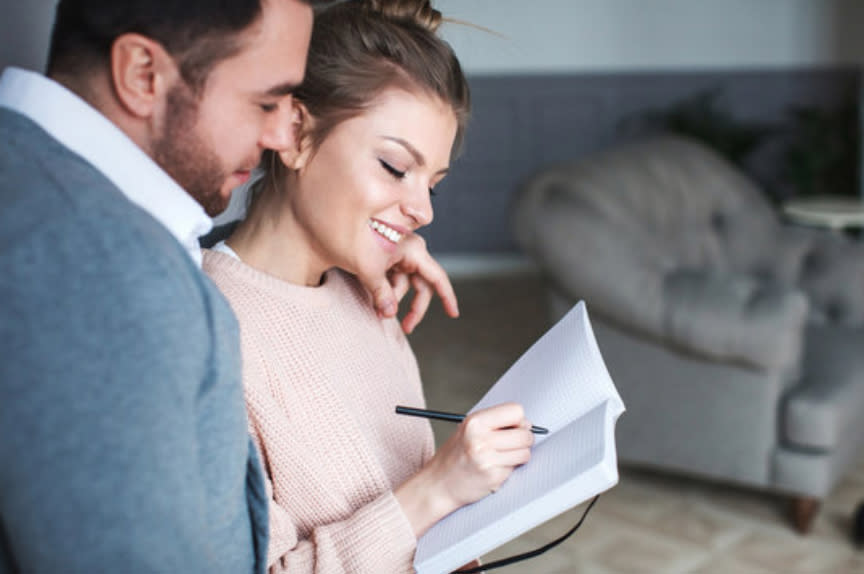 The Worcester Historical Museum is collecting COVID-19 Chronicles for Worcester's Community Archive. They're accepting submissions of several forms - photographs, touching letters, drawings, or anything related to your experience during the pandemic. 
This makes for some great prompts for you and your partner to ponder about your relationship in the past year, what you've done together and how you've grown. How have you and your partner shown love to each other during COVID? What have you experienced together? Submit your creations to the museum's digital collection! 
---
Show Your Dog Some Love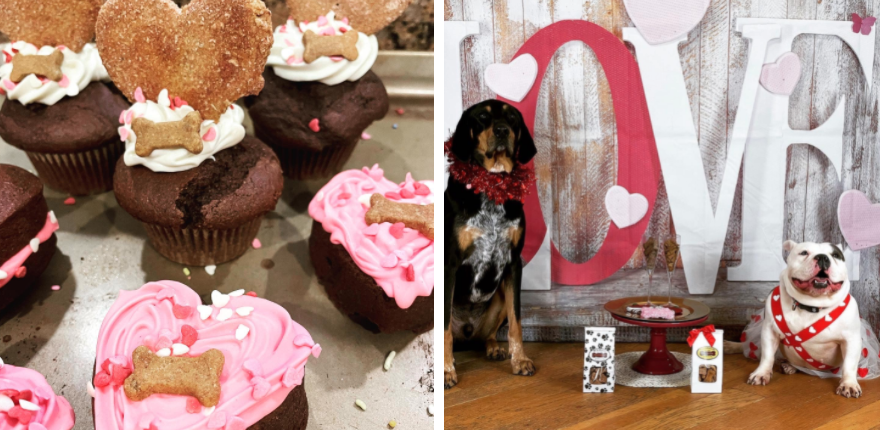 Photos by Quite Fetching Barkery and Pet Boutique via Instagram
Pop into Quite Fetching Barkery and Pet Boutique before Valentine's Day and submit your pet's name for a chance to win a romantic evening of play time, barkuterie snacking, squirrel watching & gifts. For more information, check out their Instagram.
---
Be My Galentine
One of the best fake holidays on the calendar, Galentines serves women of every relationship status--married, single, and consciously uncoupling. Coined by Leslie Knope of Parks and Recreation, Galentine's is all about brunch, your closest gal pals, and love. Celebrate your girl gang with a few Central MA staples.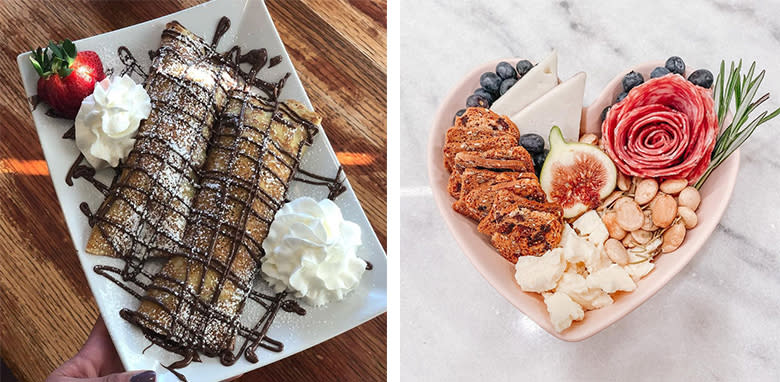 Left, Brunch by Livia's Dish; Right, Valentine's Day special by 2 Gouda Girls
Brunch Date
Livia's Dish
Treat yourselves to brunch at Livia's Dish, a family-owned casual dining restaurant offering delicious comfort meals with Mediterranean flavors. Currently open for dine-in, take-out and curb-side delivery from 8am to 3pm. Depending on your cravings, visit their sister restaurant, Altea's Eatery, for some French-cuisine brunch goodness. 
BirchTree Bread Company 
What's not to love about artisan bread, specialty coffee, sandwiches, live music, and local art all in a cozy cafe´ environment? Brunch at BirchTree Bread Company is the best way to start a girl date followed by shopping in the Canal District!
Gals Night In 
Cozy up with your favorite show/movie, your best girls and 2 Gouda Girls charcuterie! Check out their Valentine's Day specials on Instagram.
---
We can't wait to see how you celebrate Valentine's Day! Share with us by tagging @DiscoverCentralMA on Instagram and Facebook, or @VisitCentralMA on Twitter.