Worcester City Festival is September 10!
The one day you won't want to miss in Worcester this month is September 10! From morning until night, various locations across Worcester are coming together to provide tons of activities, entertainment, and all-around fun!
There's something for everyone from families to college students to LGBT. Check it out below!
---
10:15 AM: Canal Diggers 5K
Running, Entertainment, and BBQ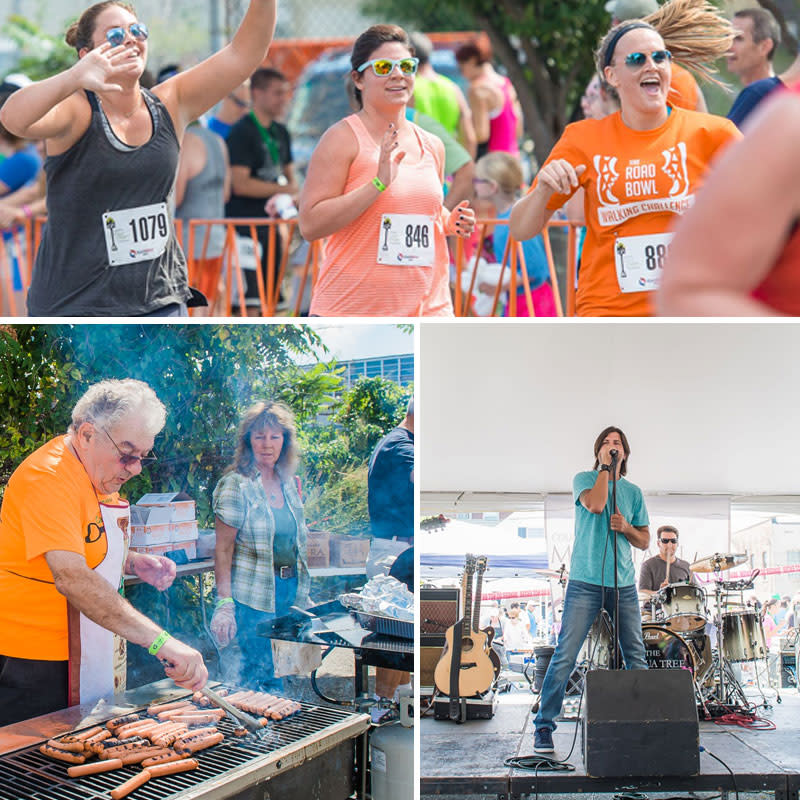 Enjoy a beautiful run through the historic Canal District, the Blackstone Canal Fest, and downtown Worcester. The Canal Diggers 5k Road Race is one of Central Massachusetts's top races.
Reward yourself after the race with some FREE BBQ, refreshing ice cold beer from Harpoon Brewery and live music. But the fun doesn't need to stop there – head over to the Worcester Pride festivities running all the way into 2 am!
TIME:   10:15 AM Kids' Race and 11:00 AM Adult 5K
LOCATION:   Starts at Worcester Hibernian Cultural Centre, 19 Temple St. in Worcester MA
DISTANCE:   5 kilometers (3.1 miles)
ENTRY FEE: $29 - $40 for adult 5K (day of, see website for additional options), $12 youth 1k, and special student rate.
AMENITIES: The first 1,000 pre-registered runners will receive a performance t-shirt. All runners will receive prepared food and water following the race and enjoy live music and a DJ. There will also be beer from Harpoon Brewery available for runners over the age of 21.
WEBSITE: www.canaldiggers.org
---
11 AM - 1 AM: Worcester Pride Festival
The Family-Friendly regional Pride event of New England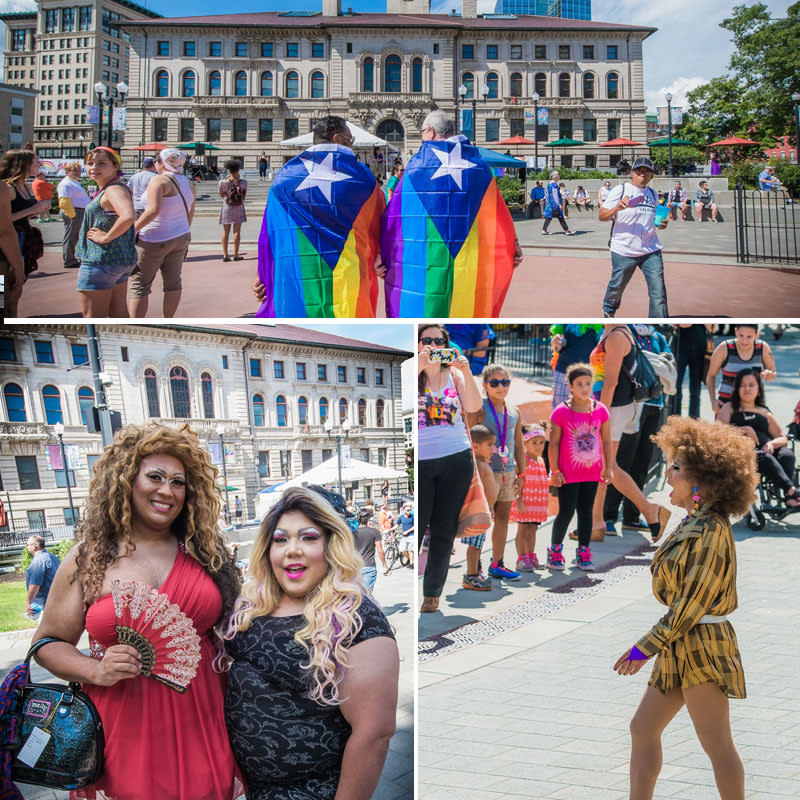 11 AM - Noon: Worcester Pride Parade
March from Institute Park down to Main Street to City Hall
12 PM – 5 PM: Worcester Pride Festival on the Common
Featuring Entertainment, Food, and Vendors! Stay tuned for the lineup! 
7 PM – 10 PM: Worcester Youth Pride Dance
Under age 21, at YWCA, Worcester.
7:30 PM – 1 AM: 21+ Pride Block Party
$10 Cover, plus suggested $5 Donation to Worcester Pride. Held outside at MB Lounge 40 Grafton St.
9 PM – 1 AM: Pride After Party
Party at Electric Haze on Millbury Street! 

__
TIME:   11:00 AM – 1 AM (and festivities all week)
LOCATION:   Various locations in Worcester MA
ENTRY FEE: Parade and Festival FREE. Block Party & After Party cover charge.
WEBSITE: www.worcesterpride.org
---
1 PM - 3 PM: Shrewsbury St. College Shuffle
A tradition for Worcester College Students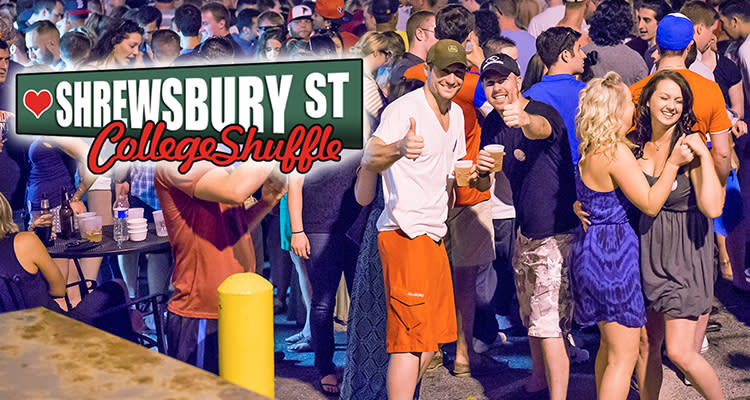 The College Shuffle is a tradition for Worcester college students. The Shuffle is based off of the popular Taste of Shrewsbury St. event where you can indulge in food tastings from popular restaurants all along Shrewsbury Street's 'Restaurant Row'.
College performers will line the streets with music and entertainment, and vendors and sponsors will set up booths along the route.
Past College Shuffle events have brought in over 2,000 people from the college community – with over 20 participating restaurants.
For the 10th annual College Shuffle, they will be collaborating with WooFest –  the brand new music & art festival on the corner of Shrewsbury and Lyon Street. FREE transportation throughout the day from most campuses. Check with your Student Activites office for more info.
__
TIME:  12 PM – 3 PM
LOCATION:  Shrewsbury Street in Worcester
ENTRY FEE: $10 – $15 for admission button*
EVENT PAGE: www.thecollegeshuffle.com
*To purchase an admission button for $10 in advance, a VALID COLLEGE I.D. must be presented to your college's Office of Student Activities. The button must be worn to attend the event and participate in the food tastings and other activities along the street. College faculty and other college staff, along with students' family members, are invited to attend as well. Day-of-event price of buttons is $15. A valid college-issued I.D. will be required for all purchases.