What is "Craft Coffee"?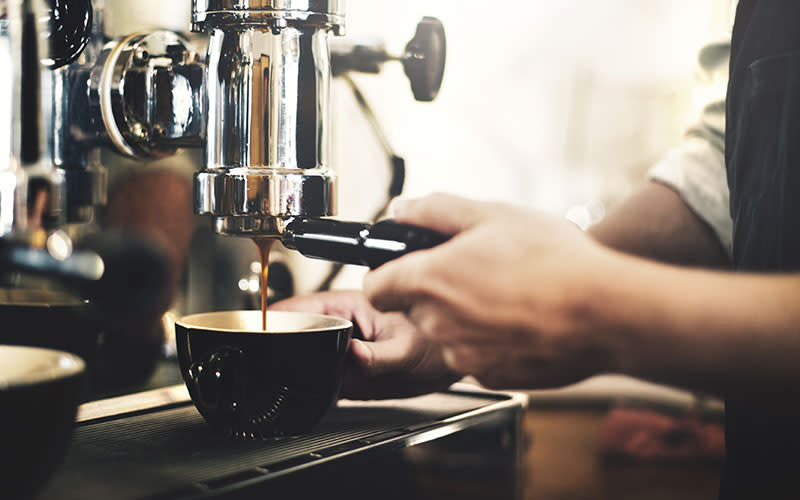 "Craft" coffee refers to the precision certain establishments exercise with each and every cup. Pour overs take time, but taste bright and clean. Cold brew is laborious, but steeping overnight results in a product that is both balanced and smooth. Roasting your own beans is a painstaking artform, but with patience and practice comes great reward. Here are a few of the craftiest spots for caffeine indulgence in Worcester:
---

5 Harris Ct, Worcester, MA 01608
This is no ordinary motorcycle repair shop. New Tradition is the only place you'll find Anchorhead Coffee in the state. Anchorhead comes straight from Seattle, Washington to fuel the perfect espresso. New Tradition also offers their own pumpkin spice latte in collaboration with Ed Hyder's Mediterannean Marketplace.
---

6 Brussels St, Worcester, MA 01610
Acoustic Java's Roastery sits quietly within the Whittall Mills building, a historic industrial complex erected by the Crompton Rug Company in 1870. Today, proprietor Dave Fullerton roasts his own beans with attention to sustainability. The barrel aged sumatra offers aromas of vanilla, chocolate, and cherry. 
---

118 Main St, Worcester, MA 01608
Crust Artisan Bakeshop serves Armeno Coffee, roasted locally in Northboro, Massachusetts. A latte pairs nicely with Crust's world famous monkey bread. To-go cups carry the clever moniker "body by crust." 
---

6 Mercantile St, Worcester, MA 01608
Fuel is one of the only local spots to serve Bulletproof Coffee. Bulletproof is made with unsalted, grass fed butter and MCT oil. This combination claims to curb appetite and boost cognition when used as a meal replacement. 
---

113 Highland St, Worcester, MA 01609
The Bean Counter has been serving up specialty coffees for as long as anyone can remember. Seasonal drinks include a hot buttered toffee to warm you from the inside out. 
---

377 Park Ave, Worcester, MA 01610
Stop Café is owned by two brothers, Hasan and Valon Dalipi who believe that "life is too short for bad coffee". Stop Café is a one of a kind business with late night hours and creative latte art ranging from animals to college logos. 

256 Park Ave, Worcester, MA 01609
For the 'total package,' consider a visit to Blue Shades. Indulge in a delicious single-origin coffee and accompany it with the perfect liege waffle. Try the Bacon Maple Syrup Waffle, partnered with a Yin and Yang - a coffee and tea combination.