If you feel like you were born in the wrong century, you prefer to churn your own butter, and you're devoted to antiquing - we think you'll find that this winery is a charmer.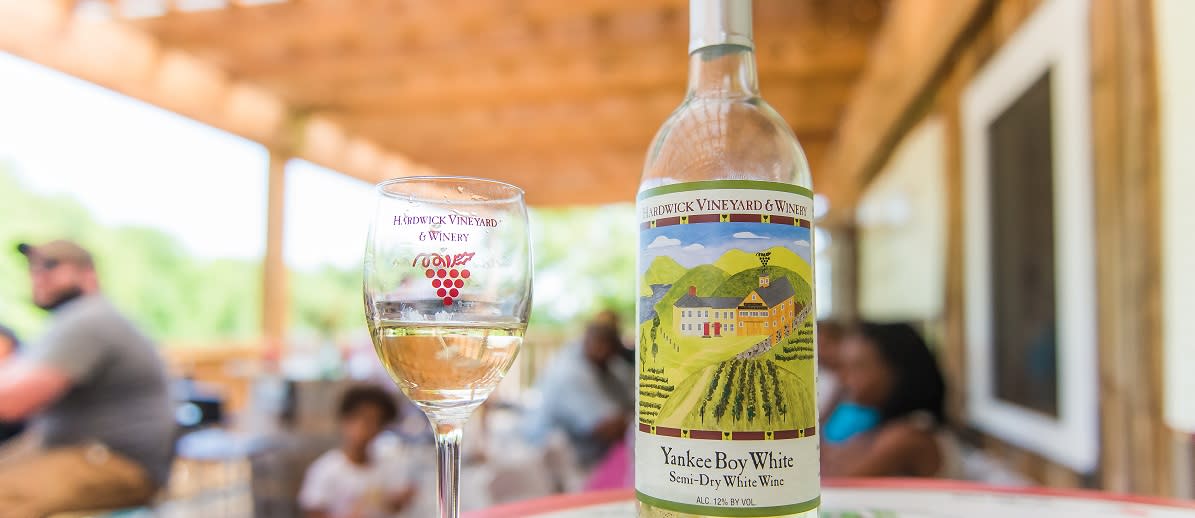 What to Drink: Massetts. Cranberry "Blending the sweet grapes from the vineyard with the tart cranberries from another Hardwick farmer. The wine's name comes from the abbreviation used for Massachusetts during the nation's federal era, the time period of the house that started it all."
Explore winding country roads on your visit to Hardwick Winery located at the two-hundred-year-old Giles E. Warner mansion. Founder and Owner John Samek has fulfilled his family dream of authentically restoring the original home, built while George Washington was in office. The 5,000 square foot timber frame barn was built using old-fashioned techniques with mortise and tenon joints. The Sameks grow six varieties of French hybrid grapes on the property.
Location: 3305 Greenwich Road, Hardwick
Phone: (413) 967-7763
Hours: Weekend afternoons, seasonally
---
If you require a strong WiFi connection and rarely feel drawn to wildlife, can talk circles around your foodie friends, and rather pass the time educating your palate - then this is your place.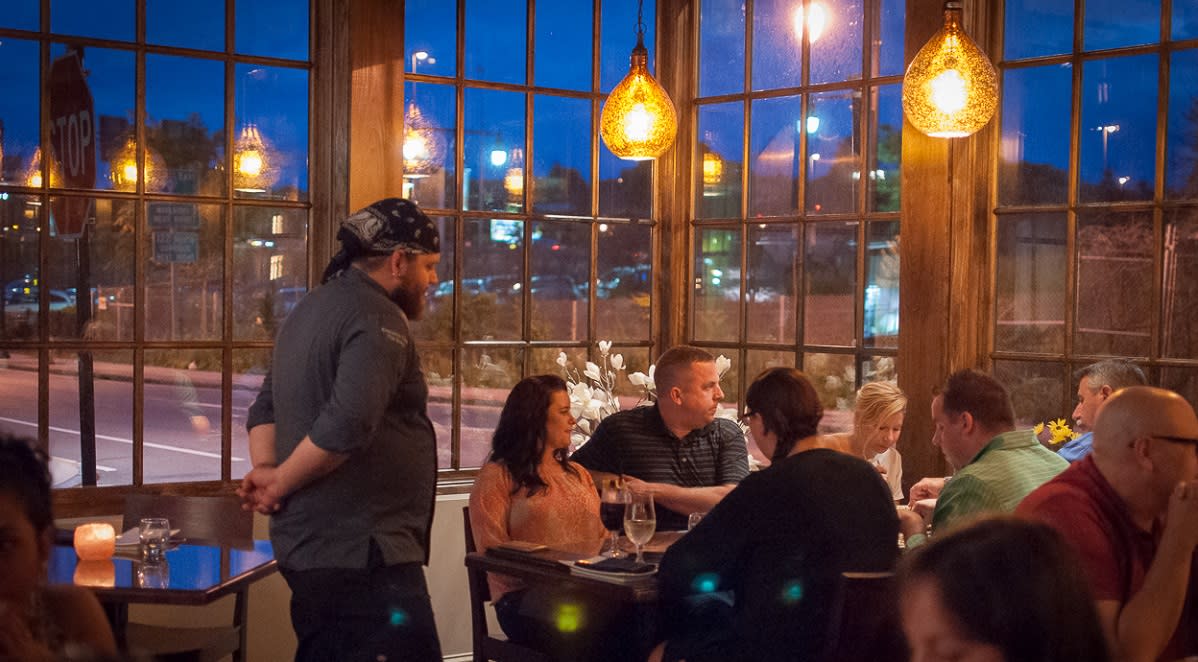 What to Drink: Orma, Bolgheri Cru - "Rich and opulent." Lock50 recently appointed Andrew Carmody as Sommelier & Beverage Director. His deep experience as an international Advanced Sommelier has rendered him an integral part of the continued development of Lock50. Carmody comes from a family of grape growers known for their collaborations with some of the most respected winemakers in Australia. Carmody has been a Certified Sommelier since age 16 and received his degree in Enology, Viticulture, and Wine Technology from University of Melbourne. Lock50 regularly hosts educational opportunities for customers to glean insight from Carmody's unprecedented experience in the wine world. 
Location: 50 Water Street, Worcester, Mass.
Phone: (508) 379-3400
Hours: Sunday 9 a.m.-8 p.m., Tuesday-Thursday 10 a.m.-10 p.m., Friday 10 a.m.-11 p.m., Saturday 9 a.m.-10 p.m.
---
If Family time is the most important part of your weekend, and you like to bring your tribe everywhere you go - pack a great picnic and you'll enjoy your time at this stop.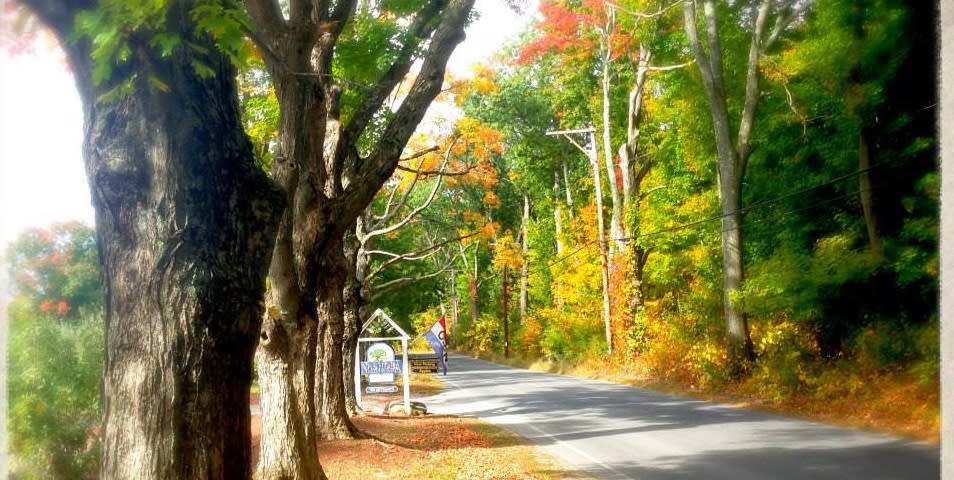 What to Drink: Maiden's Blush "Subtly perfumed, with an alluring flavor of apples, pears and elderberries. Similar in style to White Zinfandel. Named after the Maiden's Blush apple, one of over 80 "antique" apple varieties grown in our orchard...best consumed as an aperitif"
The fruits of Nashoba Valley Winery have been a Central Mass staple for nearly 40 years. As the nation's pioneer winery-orchard, Nashoba laid the groundwork for a truly family friendly operation. The winery makes use of 67 tons of Massachusetts fruit every year during wine production, plenty of which is grown on site. You can reserve a table at J's Restaurant or bring your own picnic basket.
Location: 100 Wattaquadock Hill Road, Bolton
Phone: (978) 779-5521
Hours: Tuesday 11-5, Wednesday-Friday 11-6, Saturday 10-6, Sunday 10-5
---
If you prefer to spend your days off exploring the outdoors, if the science and production of grapes compels you, and you don't mind travelling off the beaten path - this is your trail.
What to Drink: 2015 Corot Noir "A light, fruit forward red wine with hints of cherry, vanilla, and spice in the oak finish. This wine was aged on new American oak for 6 months.  It pairs well with beef or game dishes."
Travel the Central Mass. Wine Trail and you'll quickly find that our local vineyards and wineries are keen on maintaining the region's reputation for innovation. By cultivating grape varietals that fare well through cold winters and sweltering summers, newcomers like Corey and Marissa O'Connor of Agronomy Farm Vineyard are changing the game. With backgrounds in science and engineering, this duo looks at wine with a new lens. If you're not ready to make the trek to Oakham, you can visit Agronomy at the Canal District Farmer's Market in The White Room on Saturdays.
Location: 338 Ware Corner Road in Oakham, MA
Phone: (978) 618-2668
Hours: Weekend afternoons, seasonally
---
We've highlighted the best that our region has to offer. It's simple to visit more than one stop in a single trip, just remember to drink responsibly. Be sure to tag #discovercentralma and share your photos and adventures with us on social!