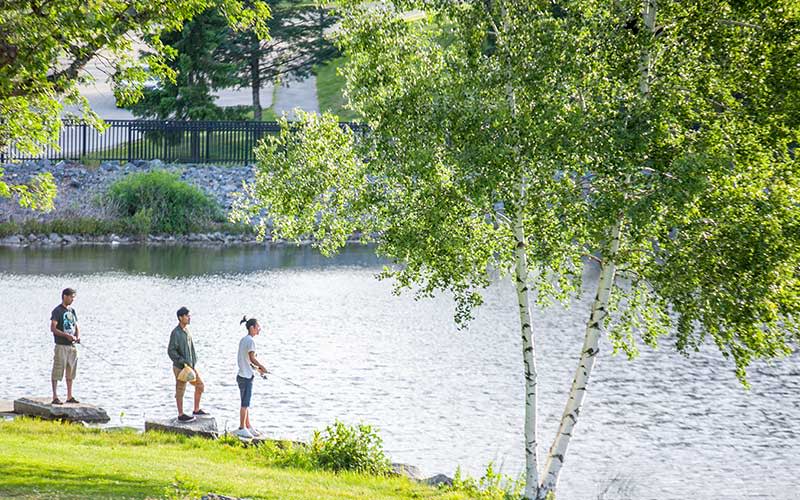 Green Hill Park is Worcester's largest and most diverse park with over 480 acres of outdoor fun. Explore the ponds and go fishing, have a picnic in the grove or under the gazebo, let the kids burn off steam on the playground, or play a round of tennis at the courts. Green Hill Golf Course, which includes a driving range for public use is currently open. While you're in the area, be sure to check out Grill on The Hill, serving up delicious food on their outdoor deck as well as live music. Green Hill Park Farm and the Skate Park are currently closed. +discover
Where: Green Hill Park Farm, Green Hill Parkway, Worcester / Green Hill Golf Course, 50 Skyline Drive, Worcester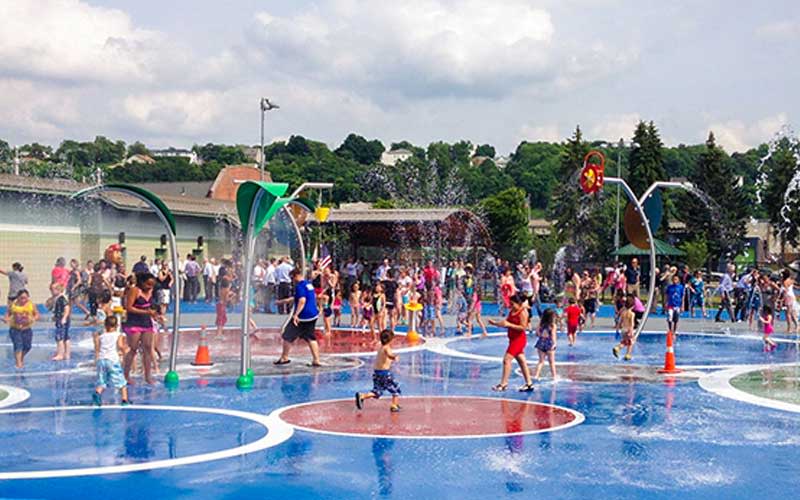 Cristoforo Colombo Park's splash pad (reopening July 1st) and playground attract countless families to the Shrewsbury Street neighborhood all summer long. Also known as East Park, the park is tucked at the edges of one of Worcester's most booming commercial districts. Guests are greeted by two stone griffins at the park's entrance. Courts accommodate tennis and basketball along with sprawling fields for football.
Behind the park's beautiful amphitheater is a tree covered hillside with trail connections to Bell Pond Park and Green Hill Park leading all the way to Lake Quinsigamond. The 23 acre park is open from dawn until dusk. Across town, Crompton Park also offers a wonderful splash pad.
Click here for a full list of Worcester Splash Pads that are planned to open July 1. 
Where: Cristoforo Colombo (East) Park, 180 Shrewsbury Street, Worcester
---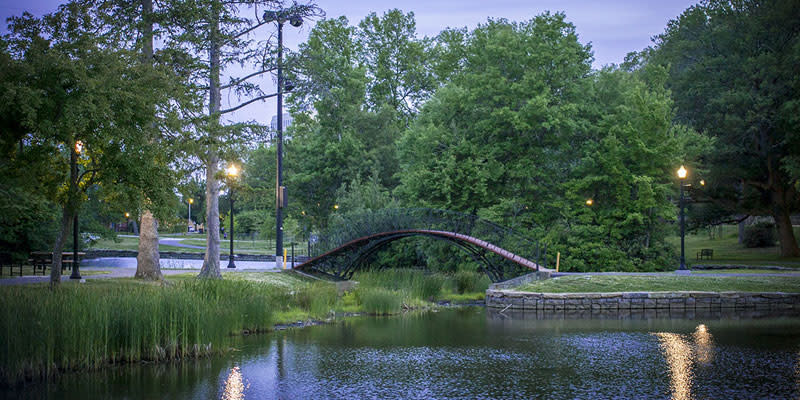 Elm Park was once referred to as the "New Common" but it is now regarded as the oldest piece of public land purchased for municipal use as a park, dating back as far as 1854. Most people are familiar with Lincoln Pond and its two red bridges, but did you know that Elm Park is split in two by Park Avenue and also includes the trails on Newton Hill?
Newton Hill at Elm Park has come a long way over the last two decades due to the hard work of Friends of Newton Hill - a group of locals that promotes restoration and maintenance for a part of Elm Park that is often overlooked. Park amenities include disc golf, tennis courts, and fitness circuits, which collectively make the park feel safe, welcoming, and engaging.
Where: Elm Park, 138 Russell Street, Worcester
---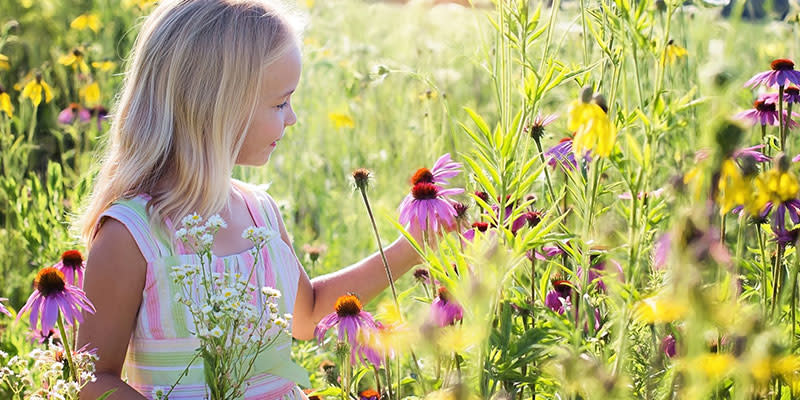 The Cascades consists of 156 acres and a whirlwind of wooded trails. Come spring, cascading waters accompany native wildflowers along the steep terrain. Cook's Pond provides a quiet refuge at the end of your hike, including a bridge where you can rest your legs. Currently open for Worcester residents only. +discover
Where: The Cascades, 135 Olean Street, Worcester
---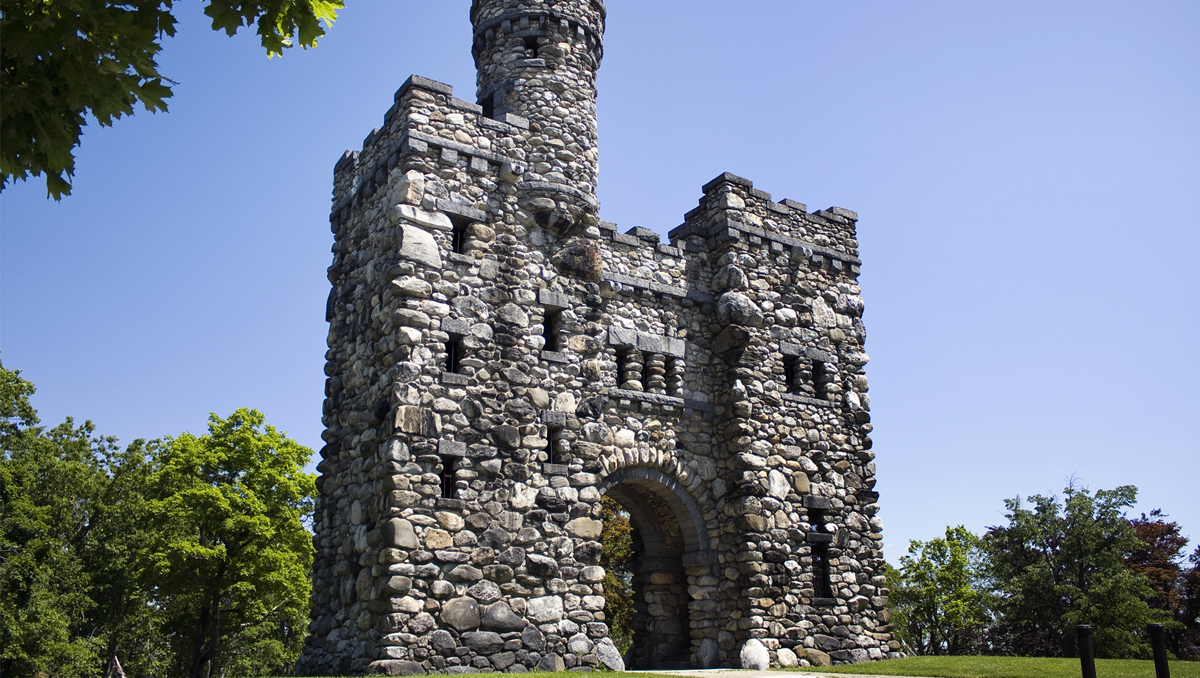 Bancroft Tower, located at Salisbury Park, was erected in 1900 for a historian named George Bancroft. It stands 17 meters high and is made from natural stone and granite. Two half-compasses set on either side of the tower point out Worcester's seven hills. +discover
Where: Salisbury Park, 26 Massachusetts Avenue, Worcester 
---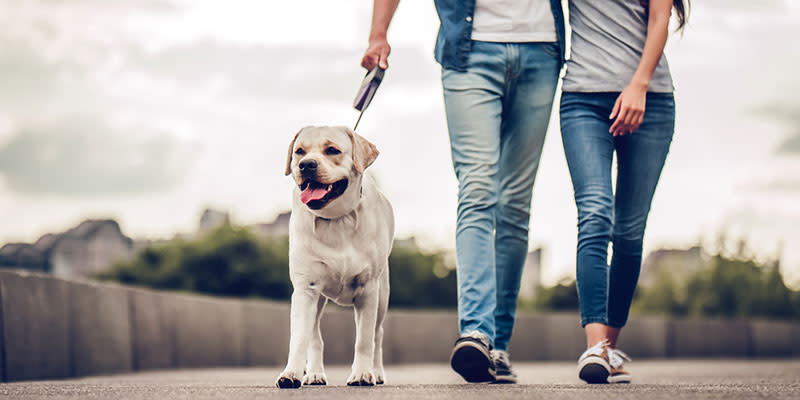 Beaver Brook Park offers an off-leash dog park with a double-gated fenced and secured area. At 17,000 square feet, the park is a canine oasis featuring complimentary dog waste disposal bags and designated areas for both small and large breeds. Make sure your pup possesses a City of Worcester dog license and is at least 6 months of age. See a list of dog parks currently open. +discover
Where: Beaver Brook Park, 300 Chandler Street, Worcester 
---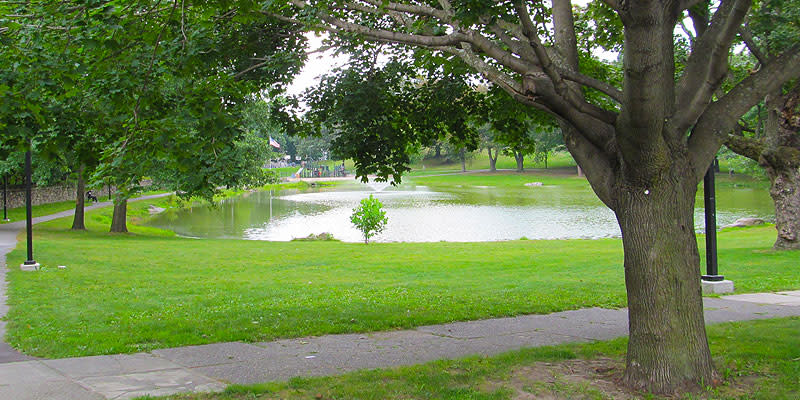 When University (Crystal) Park opened in 1887, it was actually known as Crystal Park because it extends around Crystal Pond. The name change came in conjunction with Clark University's increased neighborhood presence. Enjoy the walking trails and fountain, let your kids play on the playground, and enjoy a round of tennis on the courts. +discover
Where: University Park, 965 Main Street, Worcester 
---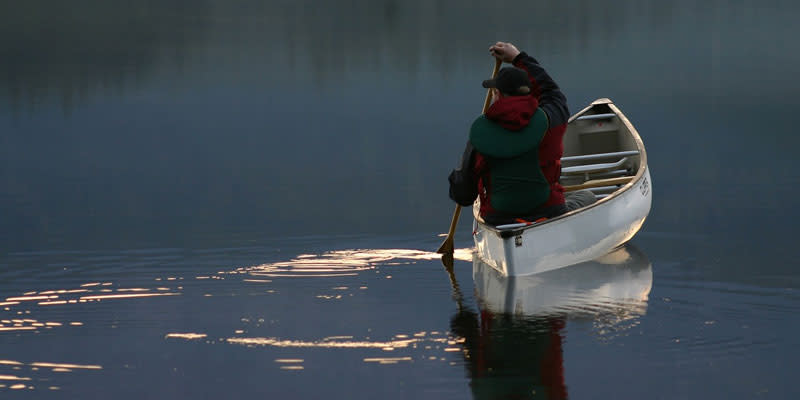 Hadwen Park boasts 56 acres, but no public trails at this point in time. An overlook at Curtis Pond is in development along with upgraded walkways. The pond is perfect for kayaks and canoes with plenty of nooks and nodes to explore. +discover
Where: Hadwen Park, 19 Heard Street, Worcester