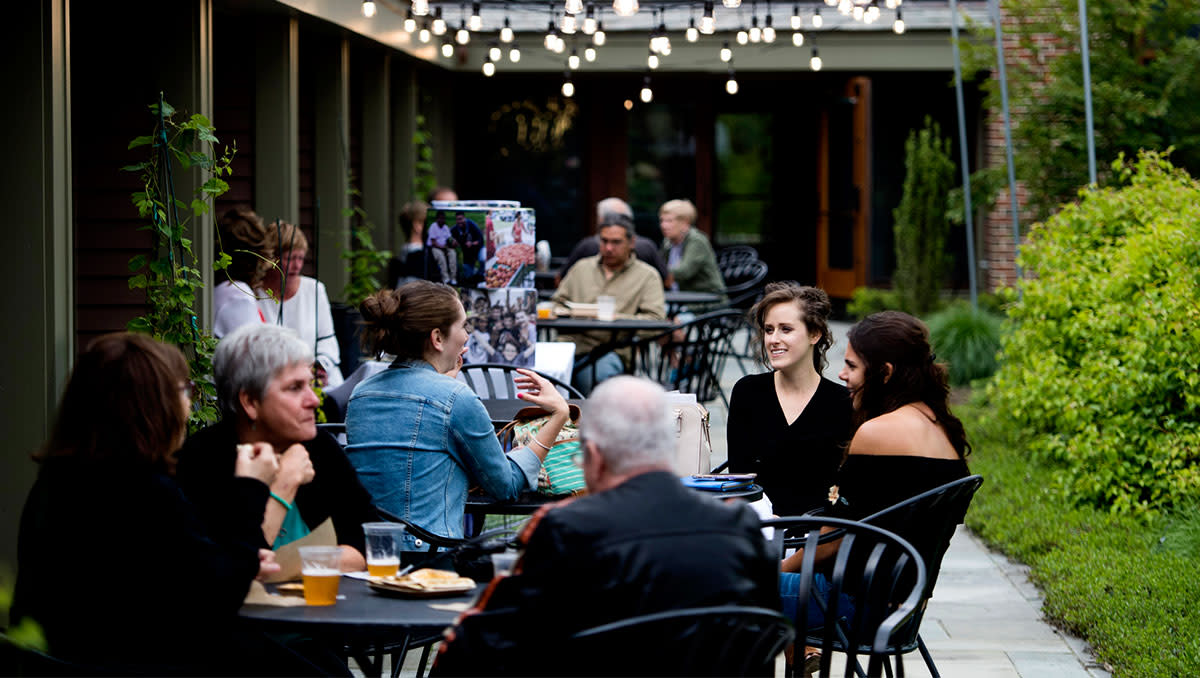 Every Thursday evening until August 2018 from 3 PM - 9 PM enjoy the beautiful gardens of New England Botanic Garden at Tower Hill for free. 
From 4 PM - 8:30 PM at the Beer Garden, you can choose from seasonal local craft brews, with a new brewer presented each week. Wine lovers don't despair - wine and mocktails will be available as well a "pretzel wall" with various warm dipping sauces. 
Try for a seat, or bring a blanket to spread out for a picnic on the great lawn with cafe fare like shrimp kabobs, flatbread and unique items like the muffuletta sandwich; a New Orleans classic.
Every Thursday there will be lawn games, a garden tour, community conversations and yoga (registration required). And for an extra fee, participate in a range of fun and educational classes.
THURSDAY SCHEDULE
3–8:30pm, Lawn Games
4–5pm, Garden Tour
4–8:30pm, Beer Garden
5–8pm, Community Conversations
6–7:15pm, Yoga, Registration required
COMMUNITY CONVERSATIONS SCHEDULE
June 7, Community Harvest
June 14, Rachel's Table
June 21, Regional Environmental Council
June 28, United Way
THURSDAY PROGRAM CALENDAR; REGISTRATION REQUIRED
6/21, 5–6pm, Pollinator-Friendly Plants Walking Tour
6/28, 7–8pm, The Landscapes of Anne of Green Gables: Talk & Book-signing; and 8–9pm, Strawberry Moon Firefly Walk
7/12, 8–9pm, Firefly Walk
7/19, 8–9pm, Introduction to ChiRunning 
7/26, 6:30–7:30pm, Firefly Walk
8/2, 8:30–10pm, Mothing at Night
8/9, 5:30–6:30pm, Family Caterpillar Hunt
8/9, 7–10pm, Night Photography Lecture and Photo Shoot
8/16, 5–6:30pm, Caterpillar Hunt
8/23, 6:30–7:45pm, Caterpillars: The Whole Story