Spectacular Views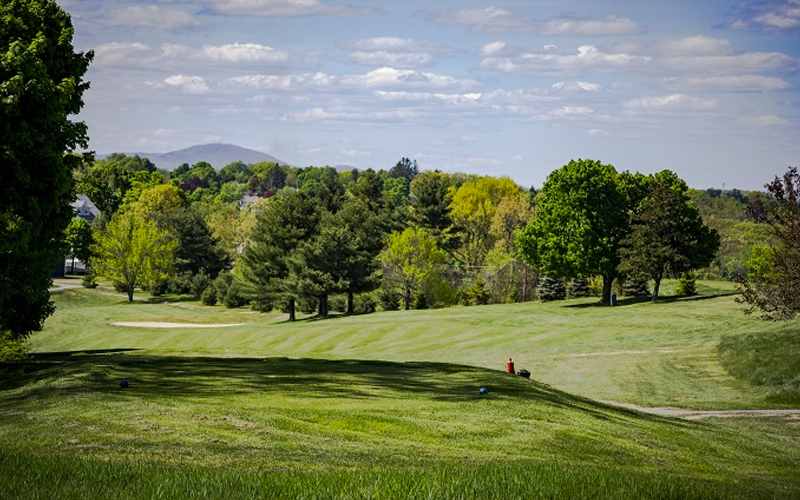 Look no further than the grounds of historic Green Hill Park in Worcester, MA for your next golf outing in Central Massachusetts! Green Hill Golf Course encompasses all that you need for your golfing fix. You will be greeted by their friendly staff at the pro shop and make sure to arrive early to get your practice swings in at their on-site driving range.
Once you're on the course, you'll enjoy 18 holes of challenging, fair and fun golf accompanied by some of the best views of Central Massachusetts the region as to offer. The course offers a variety of different holes with undulated and well-maintained greens. As soon as you're done, enjoy a bite to eat and a cold beverage from Grill on the Hill where you will feel right at home. Give the pro shop a call today to set up your next outing! +discover 
Challenge and Versatility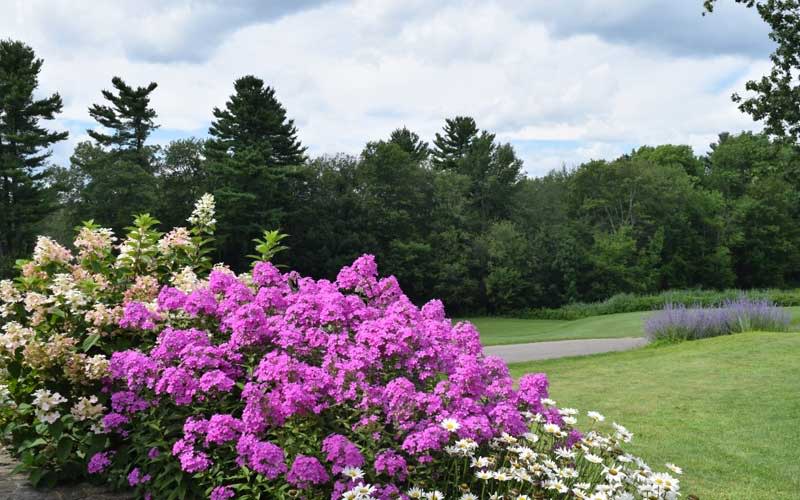 photo credit: Cyprian Keyes
What you need you will find at Cyprian Keyes Golf Club. The club offers an 18-hole championship course for those who are looking to be challenged with rolling hills and undulated greens. You'll enjoy spectacular views of Central Massachusetts and amazing golf experiences. For those looking to learn how to play or get some practice in, you can enjoy their 9-hole par 3 course on site.
The club's versatility is what sets it apart from other golf destinations in the region. Need new gear? The Shop at Cyprian Keyes has you covered. You want to learn how to play or need a tune-up on certain aspects of your game? PGA professionals at Cyprian Keyes have you covered. You need to have your clubs fitted and want to test your club speed and launch angle? Cyprian Fitting Center has you covered. For further information, make sure to visit the "golf school and club fitting" page on their website.
To add to its versatility, the club multiple function rooms accommodate groups of all sizes including our Spring Garden Ballroom and elegant 19th century Music Room. +discover 
5-Star Gem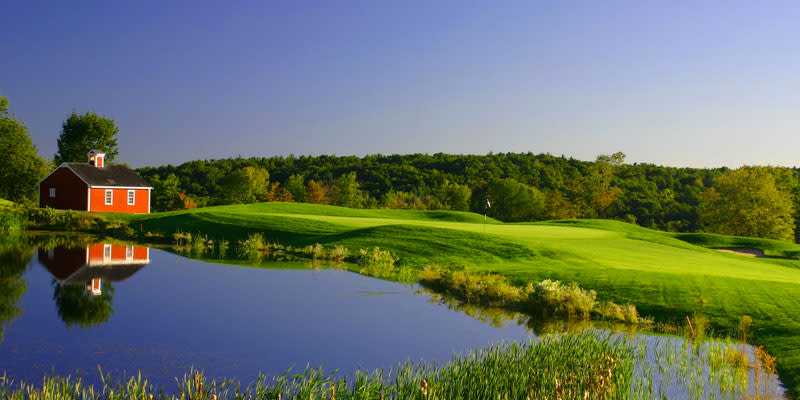 "Golf like no other" at Blackstone National Golf Club. This picturesque wonderfully maintained gem in the Blackstone Valley gives the golfer in you everything you could ask for. It has been rated five stars in the annual New England Golf Guide for years and deservingly so. Designed by legendary golf architect Rees Jones, this par 72 championship course will leave you wanting to come back for more.
Blackstone National GC welcomes you to join their many leagues as well as organize a charity golf tournament. Are you looking to receive membership perks at an affordable rate? Look no further than the Blackstone Card available for only $199! Blackstone National GC has you covered! Do you have the winter blues and want to make sure your game doesn't falter? Indoor lessons with the golf simulator are available! Visit the website or call the golf shop for further information. +discover 
Charming Destination Venue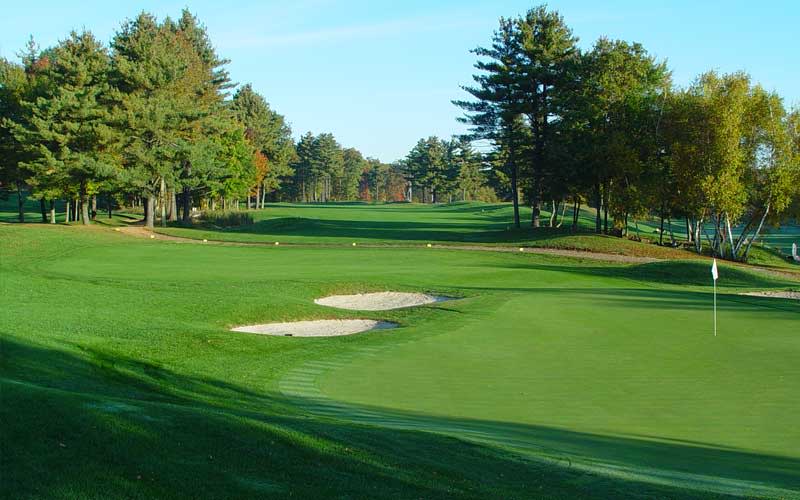 Blissful Meadows Golf Club is family owned and operated championship course designed by Golf World Magazine's 2000 "Architect of the Year" Brian Silva. honoring the theme of the farm it was built on, you will be hard-pressed to find another course in the region as charming as Blissful Meadows. Be sure to arrive early for your tee time to get your practice in on their driving range, large putting green and practice Bunker. Feel free to join their many leagues as well as save up to 20% off greens fees, golf carts, and the practice range when you purchase the pre-paid golf package in advance. Please visit their website or call the golf shop for further information.
What separates Blissful Meadows from other golf destinations in the region is its beautiful wedding/event space. Are you looking for a wedding destination? Blissful Meadows offers two options including its Chestnut Room "Historic Barn" as well as its Pavilion Open Air Barn. These are available for social and corporate outings as well. Please visit the website for a virtual tour, testimonials, pictures and further information. +discover 
One of The Best
Shining Rock Golf Club is another gem in the Blackstone Valley. This par 72, championship course is open to the public and offers a golf experience you'll never forget! Golf magazine has named it one of Massachusetts' 5 best public courses and the New England Golf Guide calls it "one of the area's finest 18-hole championship golf courses."
Looking to grab a cold beverage and a bite to eat after the round? The Shining Rock Bar & Grill one site has you covered. The club is available and encourages group/corporate outings. According to the club's website, "Whether you are planning an outing for 144 or an intimate corporate event, our seasoned team with over twenty years of experience is dedicated to every aspect of your event…" Please visit their website for further information. +discover