---
9am - 12pm
---
A Perfect Morning Beverage
Gong Cha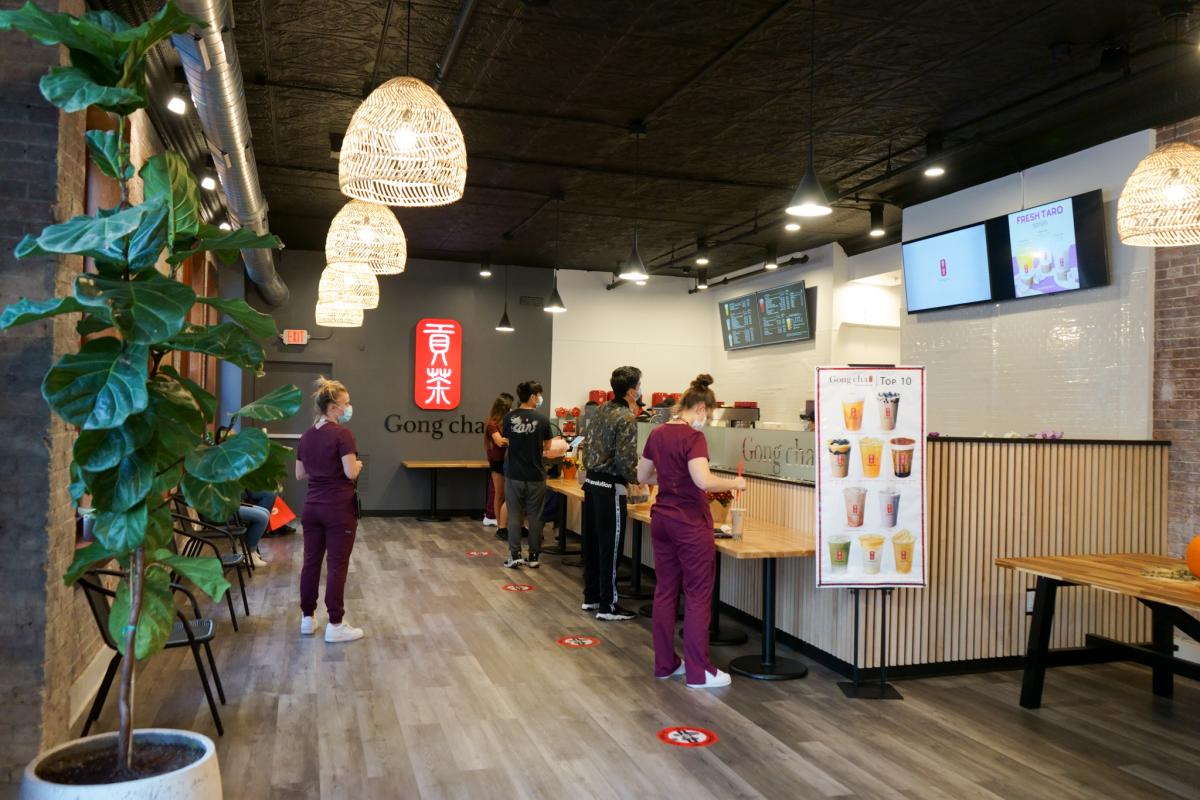 Bubble tea is all the rage, and if you've never tried it before, Gong Cha is an excellent place to start. Their bubble tea is only the highest quality; sourced directly from Taiwan, Gong Cha is one of the most recognized brands worldwide. Tip: If you're a college student, you'll get a 10% discount on Thursdays with a valid student ID.
Fuel America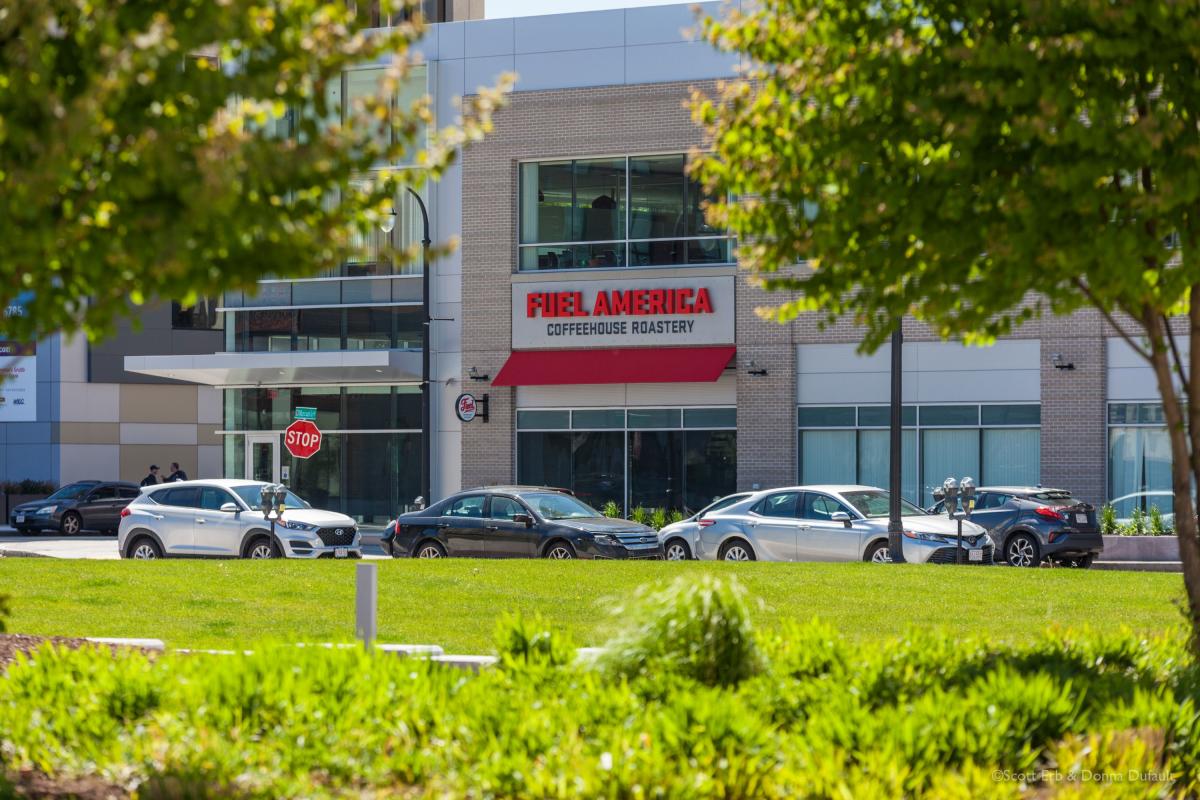 Stop by Fuel America for a strong cup of coffee and an industrial-chic atmosphere. If you're after a classic cup of drip coffee, a creamy espresso drink, or a hardcore Bulletproof coffee, enjoy it all from a place that celebrates the American spirit.
Brew on the Grid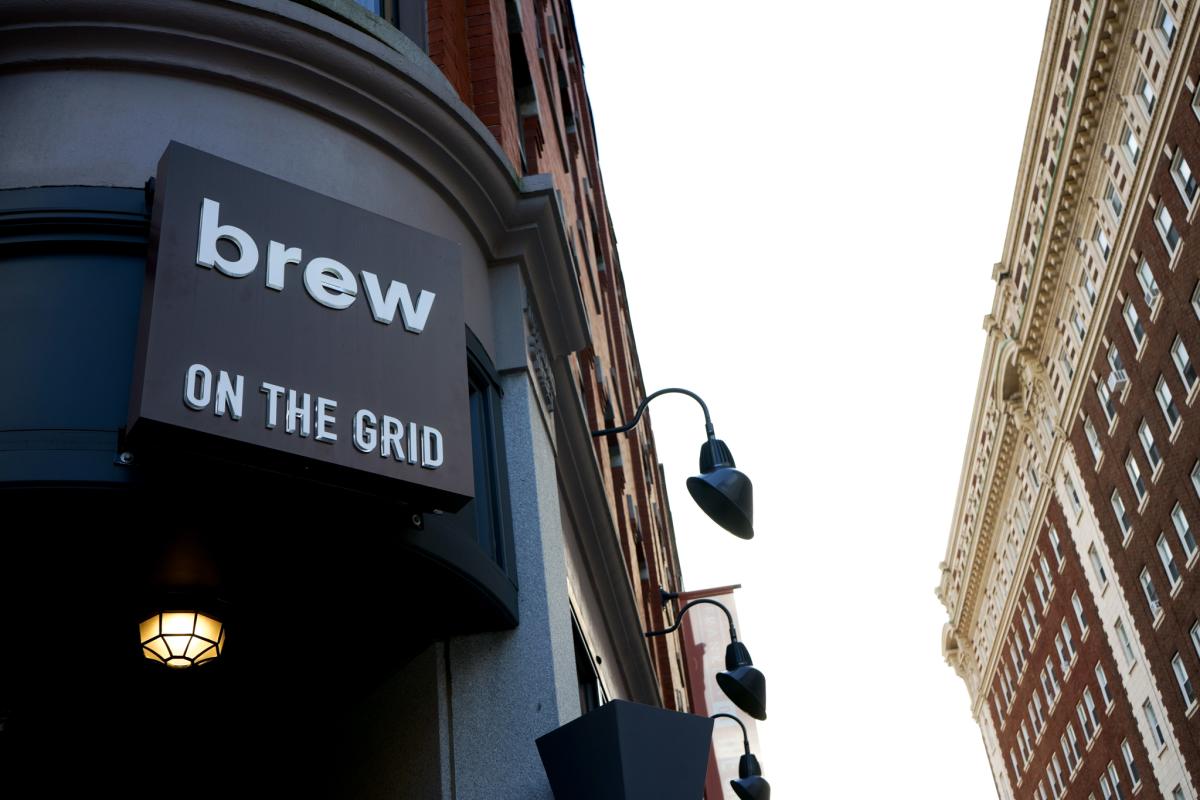 If you're looking for some of the freshest coffee Worcester has to offer, look no further than Brew on the Grid. Located on Franklin Street, this coffee shop has the only Seraphim Brewing Machine in Massachusetts -- a sleek, modern brewing method designed to give you a coffee experience like no other.
---
Artisan Pastries or Weekday Brunch
Crust Artisan Bakeshop

A can't-miss artisan bakery on Main Street, Crust is well-loved by tourists and locals alike. Make sure to drop by for their freshly baked breads and pastries, including their top sellers: handmade croissants, sourdough bread, and what one Google reviewer refers to as "the best bagels you can get anywhere."
Glazy Susan/Reign Cafe

Thursday through Sunday, check out Glazy Susan at Reign Cafe at 50 Foster Street to experience Worcester's hottest specialty donut company. Seasonal donuts and Reign Cafe's tasty beverages will keep you coming back week after week. Tip: While they open at 9:00 am, we advise you to get there early. On most weekends lines start to form around 8:30 am and they often sell out before noon!
Theatre Cafe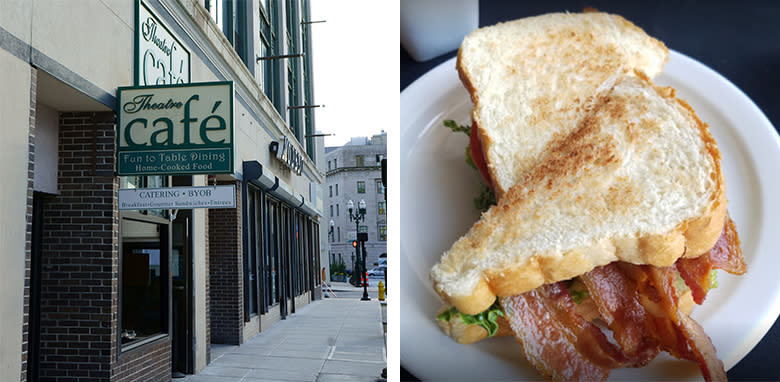 Fancy more than a pastry? Whether you're in the mood for a breakfast burrito or a lobster roll, Theatre Cafe has you covered on weekdays with a delicious range of menu items.
---
Holiday Shopping
Joe's Albums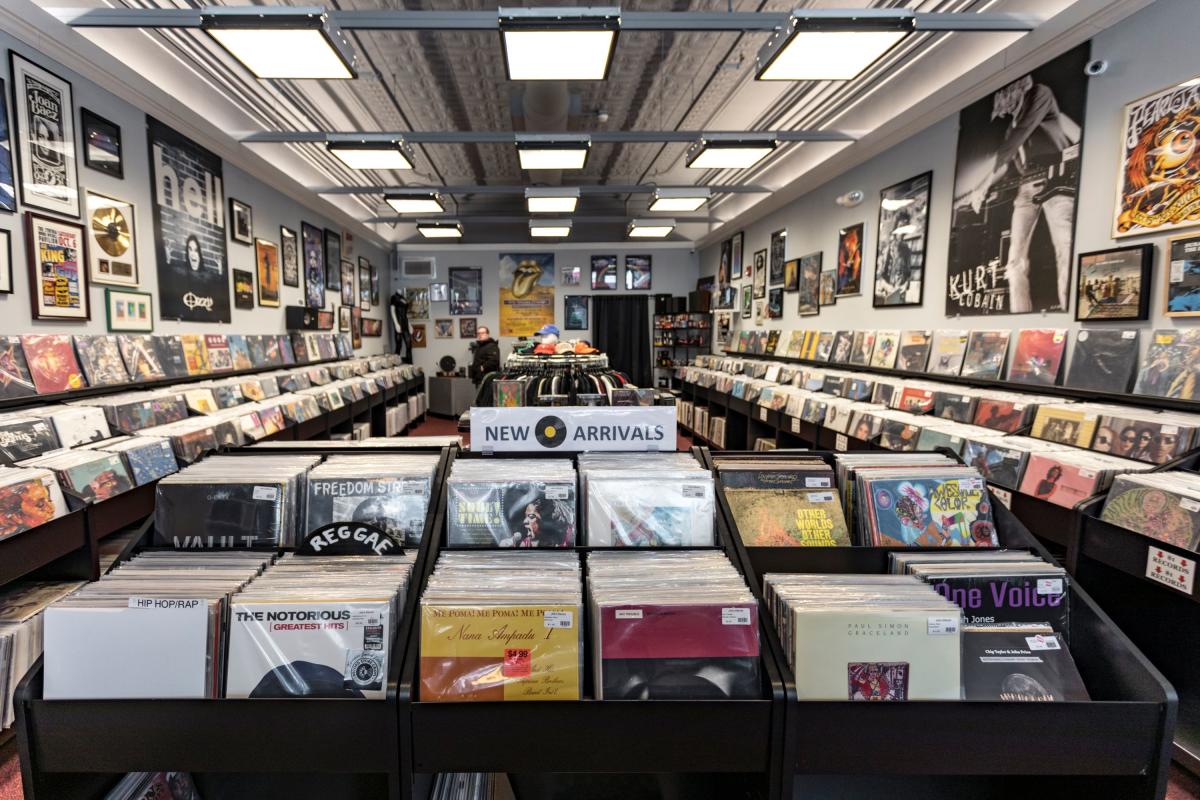 If you're looking to add to your vinyl collection or find the perfect gift for a record lover, look no further than Joe's Albums. A treasure trove of music old and new, stop in for an authentic record store experience. Opens at 10:00. Tip: check out the $1 bargains for some fantastic finds!
Sweet Jane's Designer Consignment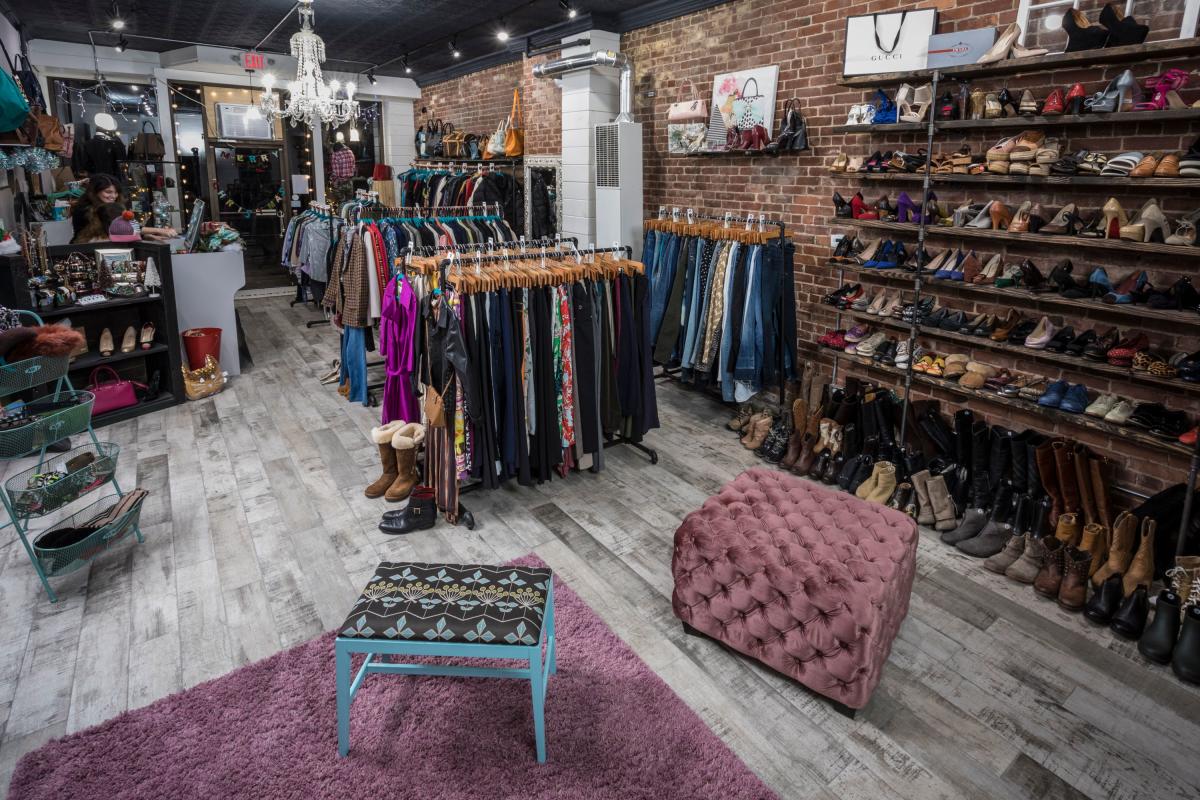 Are you a fan of designer consignment and sustainable fashion, but don't love paying retail prices? Sweet Jane's is your place. You'll find only the highest quality clothing and accessories here and score some excellent deals, whether you're looking to shop for loved ones or simply treat yourself. Opens at 11:00.
Maker to Main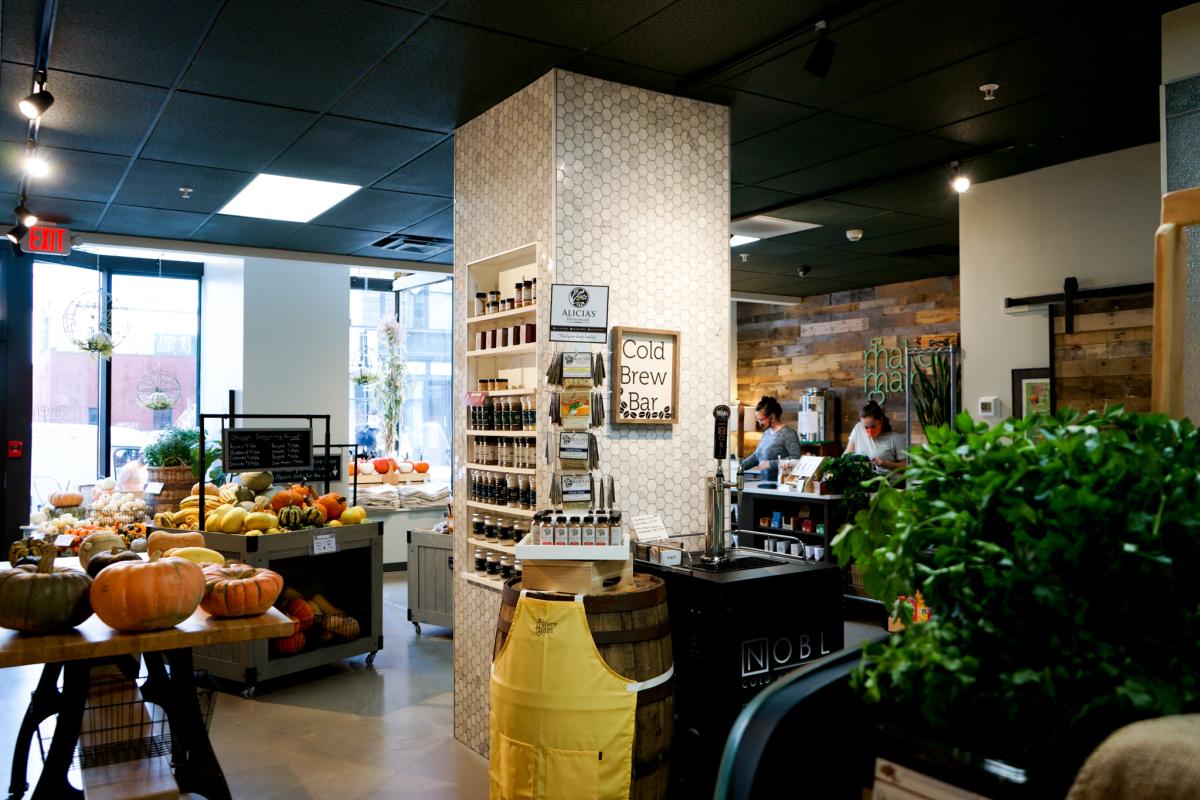 Support your local makers and growers at Maker to Main, a local farmer's market where you'll find only the freshest ingredients and best locally crafted and curated foods. This Thanksgiving you can even order a locally sourced turkey for dinner! Opens at 11:00 (but closed on Mondays).
---
12pm - 3pm
---
Plenty of Lunch Options
Here are just a couple local favorites:
110 Grill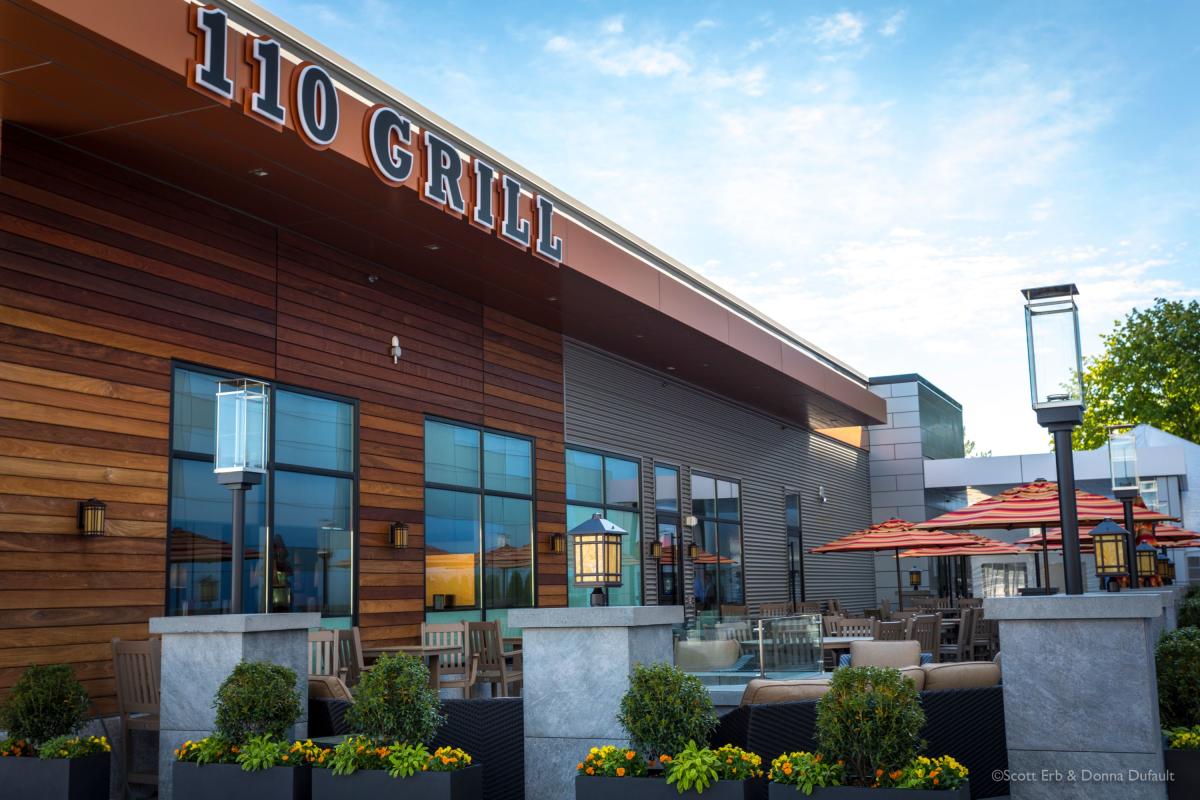 If you'd like the perfect spot for a classy business lunch outside on the patio, or a casual place to grab a burger and a beer, look no further than 110 Grill. With modern American fare and a "casual-upscale" vibe, you can enjoy delicious food in an effortlessly comfortable environment.
Shawarma Palace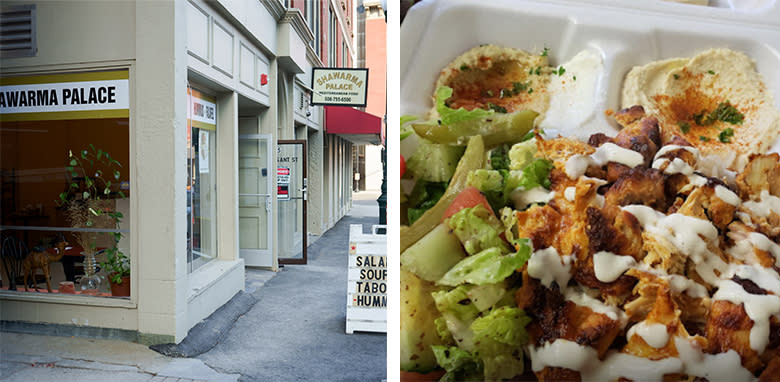 For a quick Middle Eastern bite to grab and go, drop by Shawarma Palace. Specializing in Shawarma and Mediterranean dishes, everything here is Halal certified with dozens of gluten-free, vegan, and vegetarian options. Note: they are closed on Sundays.
---
Connect with the City
I Am Worcester Photoshoot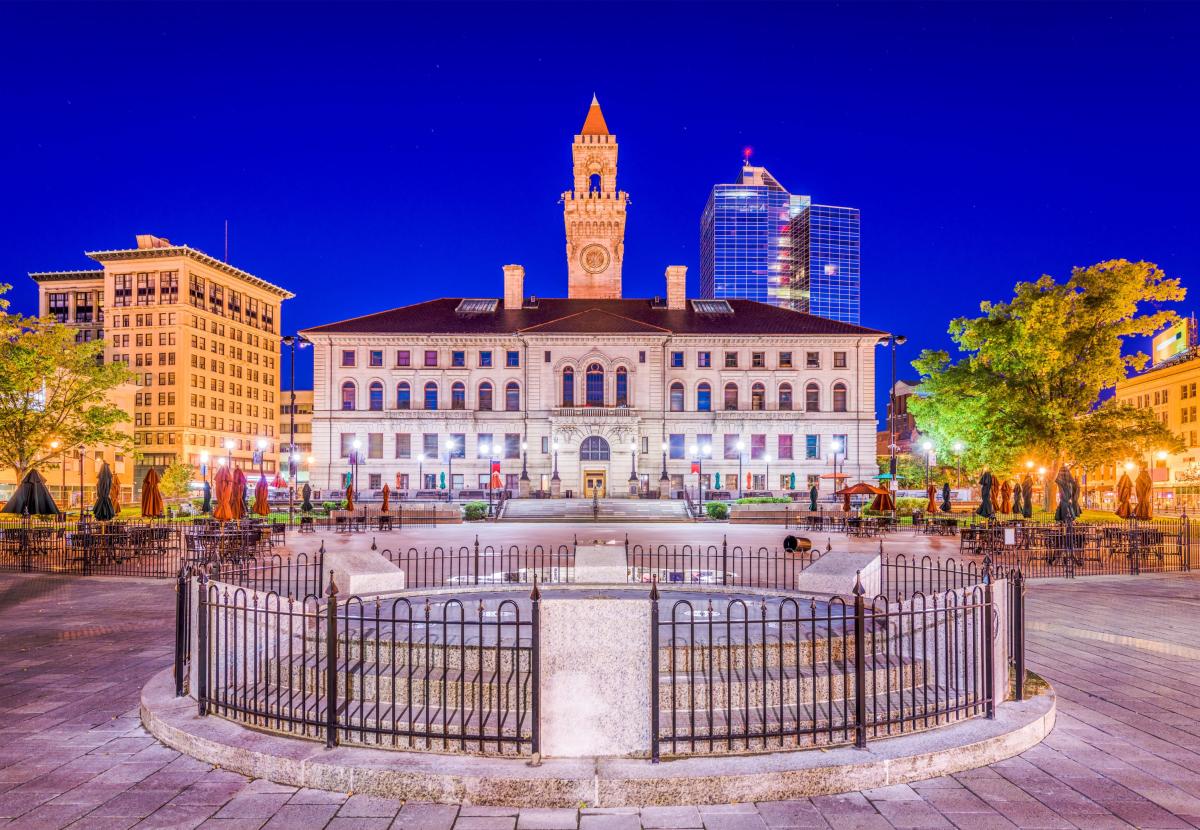 If you'd like to get your picture taken for free and your story shared with the people of Worcester, come to the I Am Worcester Photoshoot. It's taking place on two separate days -- Sunday, October 25th, 2020 from 11:00 am-2:00 pm at Elm Park, and Wednesday, October 28th, 2020 from 12:00 pm-2:00 pm at City Hall Plaza. Pre-registration is required.
See into Downtown's Future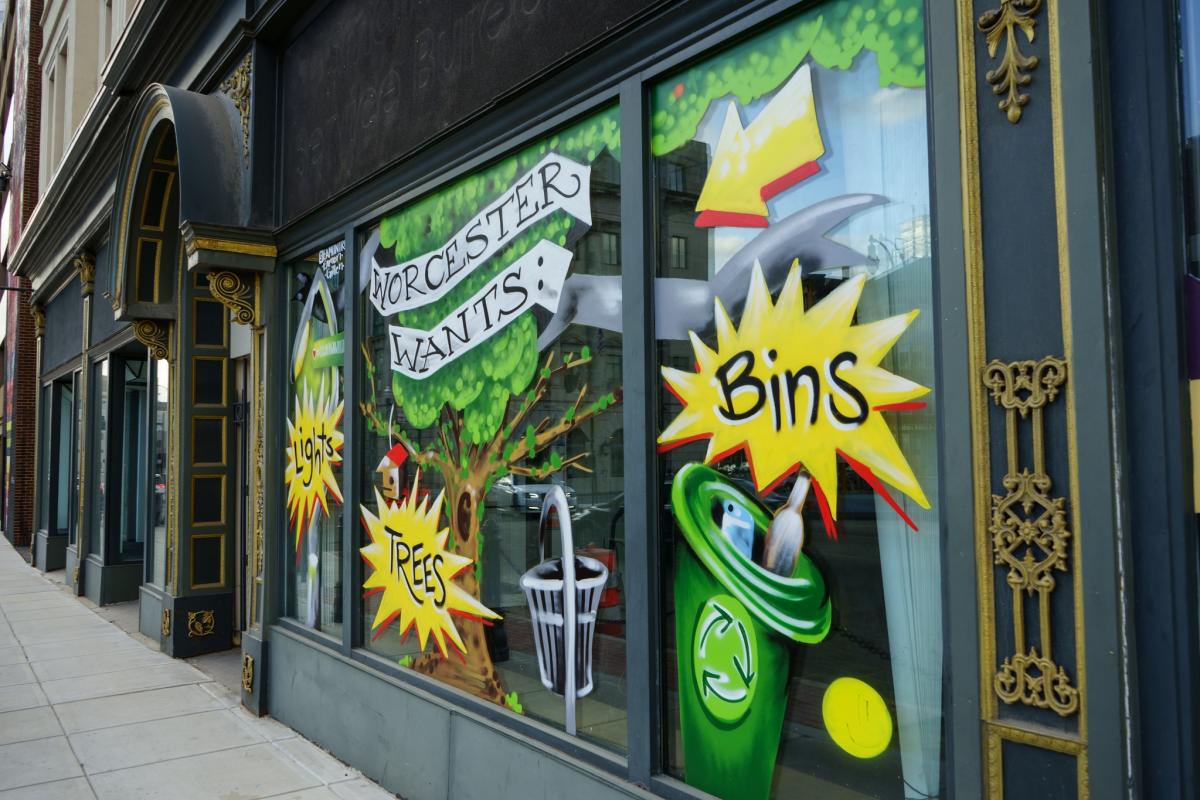 Downtown Worcester BID (Business Improvement District) recently put out a survey to residents to learn how they'd like to see the area beautified and improved. The survey results are on display in the storefront windows at 554 Main Street through November 6, 2020.
---
3pm-6pm
---
Seek Inspiration & Inspire Others
Downtown is a cultural hub and a treasure trove of inspiration for the curious. 
ArtsWorcester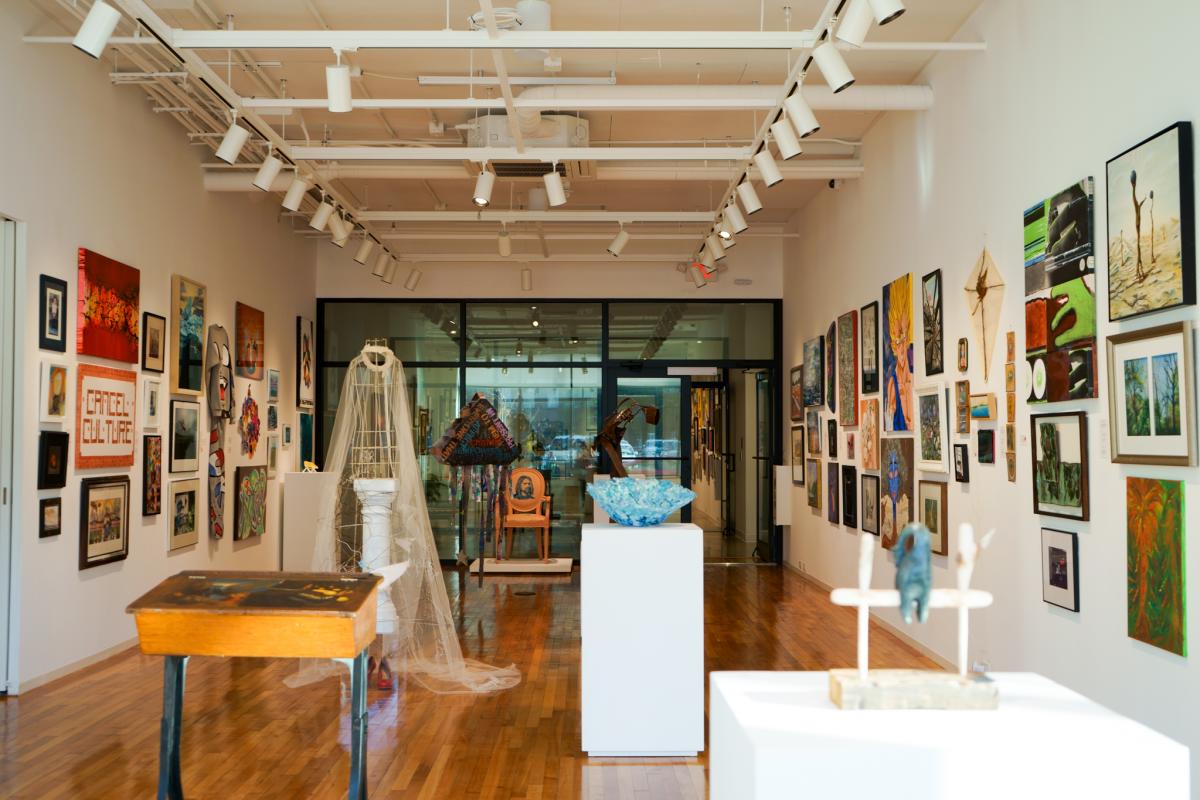 A lovely way to spend an afternoon, ArtsWorcester is the perfect art gallery to meander through and feel just a little more cultured. Gallery hours run Thursdays through Sundays, 12:00-5:00 PM.
Worcester Public Library

For endless inspiration, learning, and entertainment, libraries are a timeless choice. The Worcester Public Library in Salem Square is open for limited services Mondays, Thursdays, Fridays, and Saturdays 9:00 am-5:30 pm, and Tuesdays and Wednesdays 9:00 am-7:00 pm.
Worcester PopUp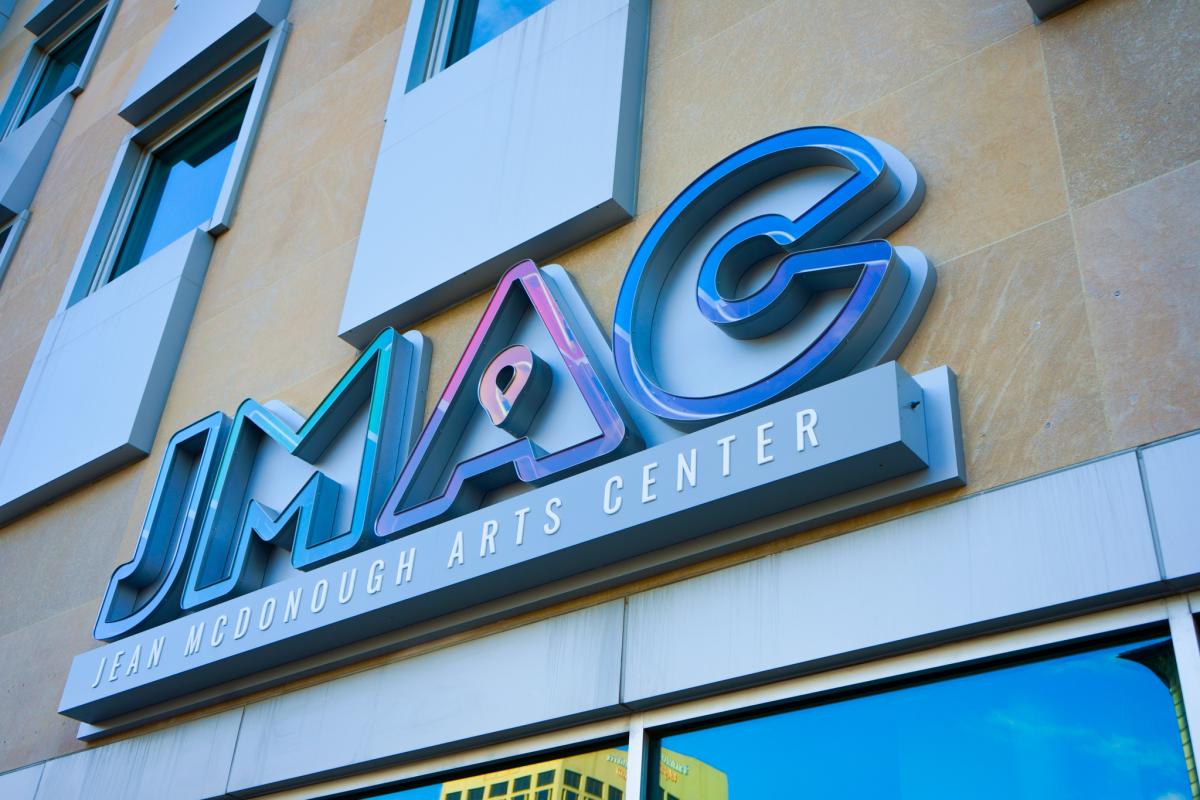 A unique space for arts and culture, JMAC's Worcester PopUp is a powerful place for creatives to share their art. Whether you want to take a yoga class, see an art show, or take the stage for an open mic, drop by to see what the creatives of the city have to offer.
La Jolie Fleur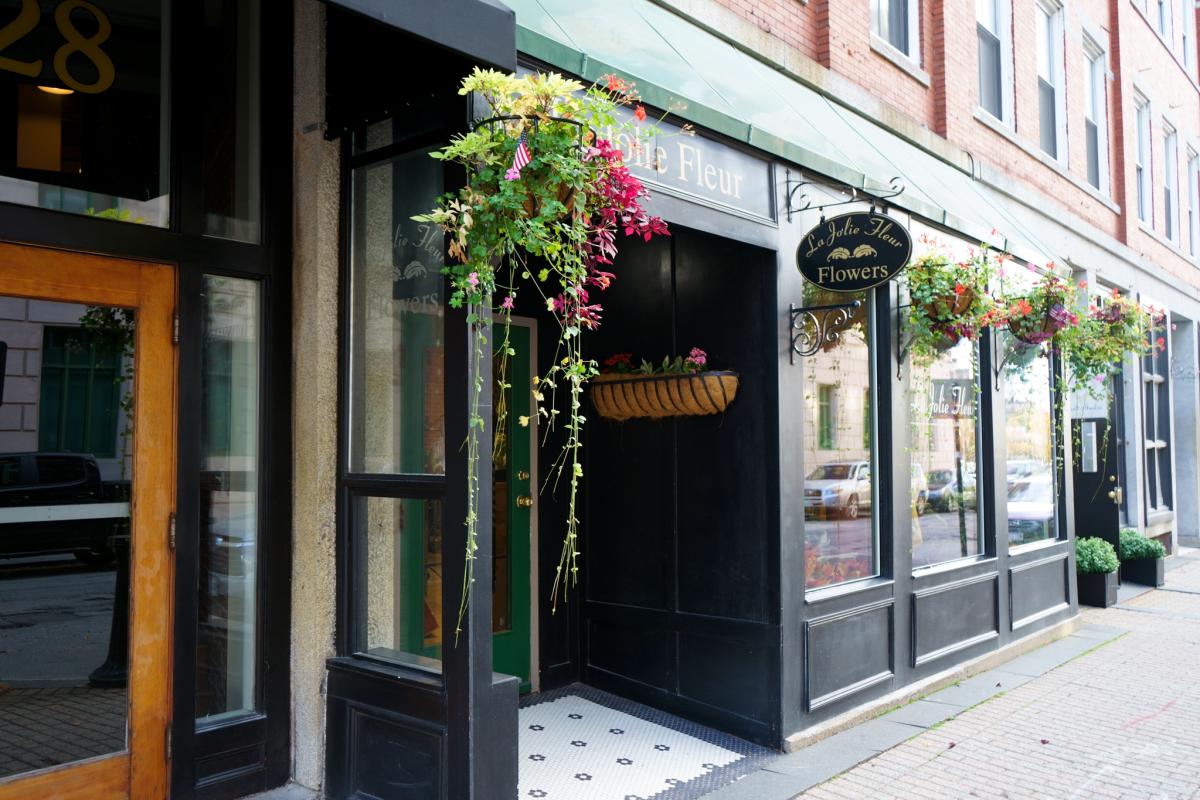 Pick up florals for your dinner date to kick off a romantic evening from La Jolie Fleur. Tip: At this time, you'll need to plan and order ahead because the shop is only offering pick-ups.
Pow Wow Worcester Murals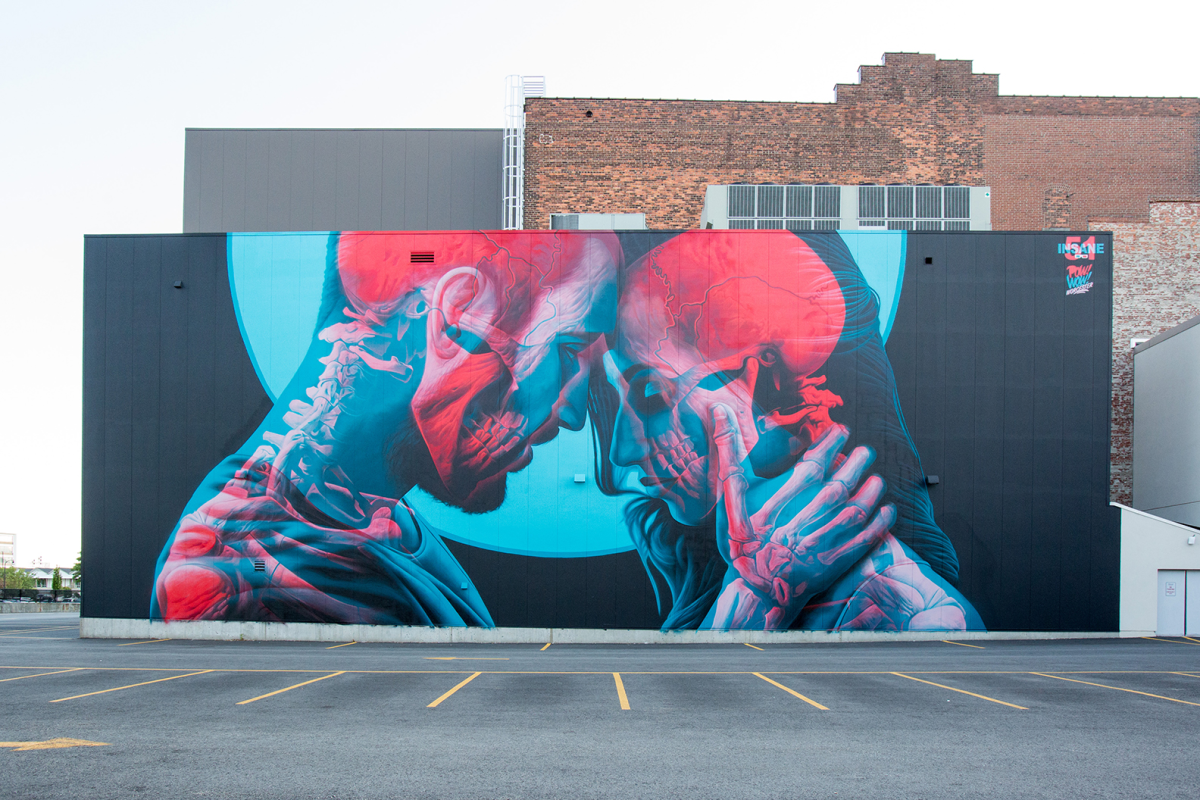 On your way to the florist, peep the Insane51 mural on the side of Hanover Theatre. Worcester's murals will impress friends from the burbs to Boston and beyond. If you're into the public art scene, you'll want to check out our shortlist of 12 murals found within a mile of downtown.
---
6pm - 9pm
---
Authentic Cuisine & Modern Interpretations
Chashu Ramen & Izakaya

Treat yourself at downtown's newest hot spot. For authentic ramen you won't find in a grocery store, enjoy modern Asian cuisine at Chashu Ramen & Izakaya. With a chic ambiance, captivating decor, and a fusion of flavors, this restaurant delivers East Asian dishes you're sure to remember.
deadhorse hill 

A stunning, upscale eatery, deadhorse hill knows how to deliver an elegant dining experience. With grab-and-go cocktails, take-out, meal kits and their natural wine pop-up cellar, deadhorse hill still has a lot to offer while their dining room is closed in the winter. Pick up dinner to go on a Thursday through Sunday or plan to take it easy this November and pre-order Thanksgiving dinner!
Mezcal Tequila Cantina

A chic spot for Mexican and Tequila in an industrial atmosphere, Mezcal Tequila Cantina offers a wide variety of menu options, including their homemade guacamole, uniquely crafted tacos, and an extensive tequila list.
Addie Lee's Soul Food
If you're in the mood for some excellent soul food, Addie Lee's is a hidden gem you won't want to miss. Whether you want fried chicken, mac 'n cheese, or their classic yams, everything is handcrafted to feel like home. And don't skip dessert, their peach cobbler is unmatched.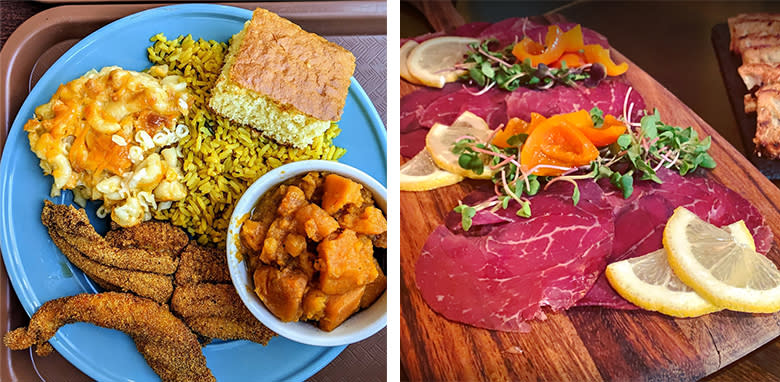 Sources: Addie Lee's (left) & Muse Bar & Kitchen (right)
Muse Bar & Kitchen
Known for charcuterie & formaggio boards paired with impeccable cocktails, Muse Bar & Kitchen is an ideal place to unwind. Muse's kitchen is open 7 days a week for those interested in curbside pick-up or delivered catering services. They recently expanded their hours to add Tuesdays & Wednesdays from 4-9 PM for dine-in service. 
---
Stay the Night
AC Marriott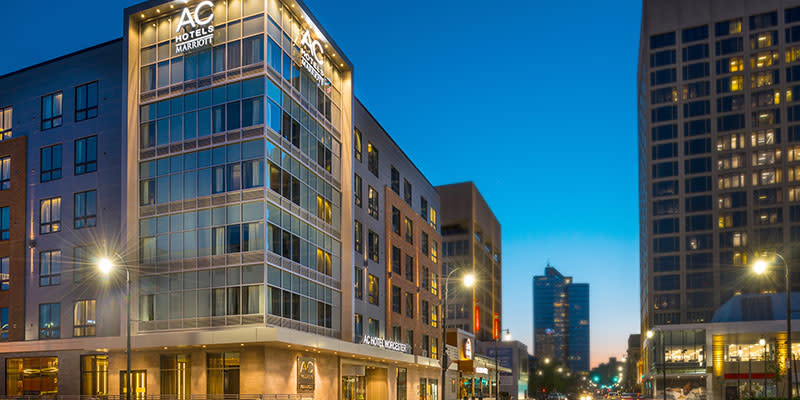 The AC Marriott provides a stylish, luxurious hotel experience with a European-style breakfast every morning and the AC lounge to enjoy at night, complete with craft beer, cocktails, and tapas-style dishes. Tip: ask about their new Work from Anywhere offer which includes enhanced wifi and additional amenities.
Hilton Garden Inn Worcester

Directly across from the DCU Center, the Hilton Garden Inn offers a clean and bright place to stay with just the right amount of amenities. Currently offered is WorkSpaces by Hilton, including access to amenities and a clean, distraction-free in-room work environment. Tip: skip the third-party services and book on Hilton.com for the guaranteed lowest price.
Holiday Inn Express Worcester Downtown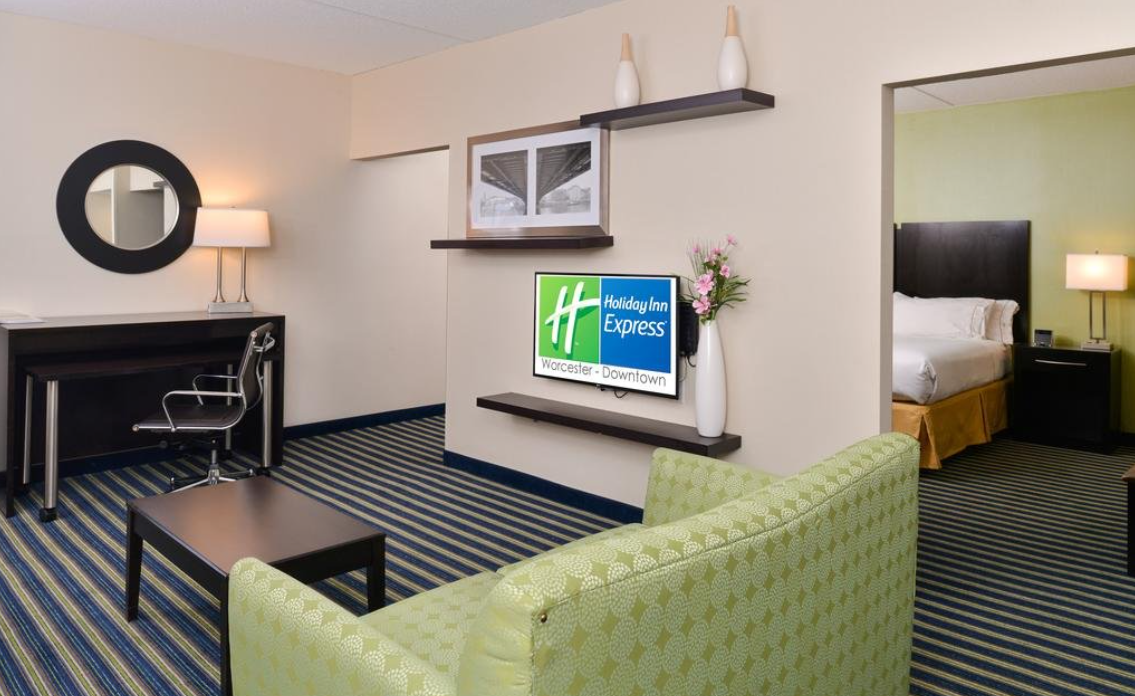 If you're looking for a well-rated, budget-friendly choice to spend the night, look no further than the Holiday Inn. Conveniently located downtown, you'll get a comfortable, no-frills experience.
Homewood Suites by Hilton Worcester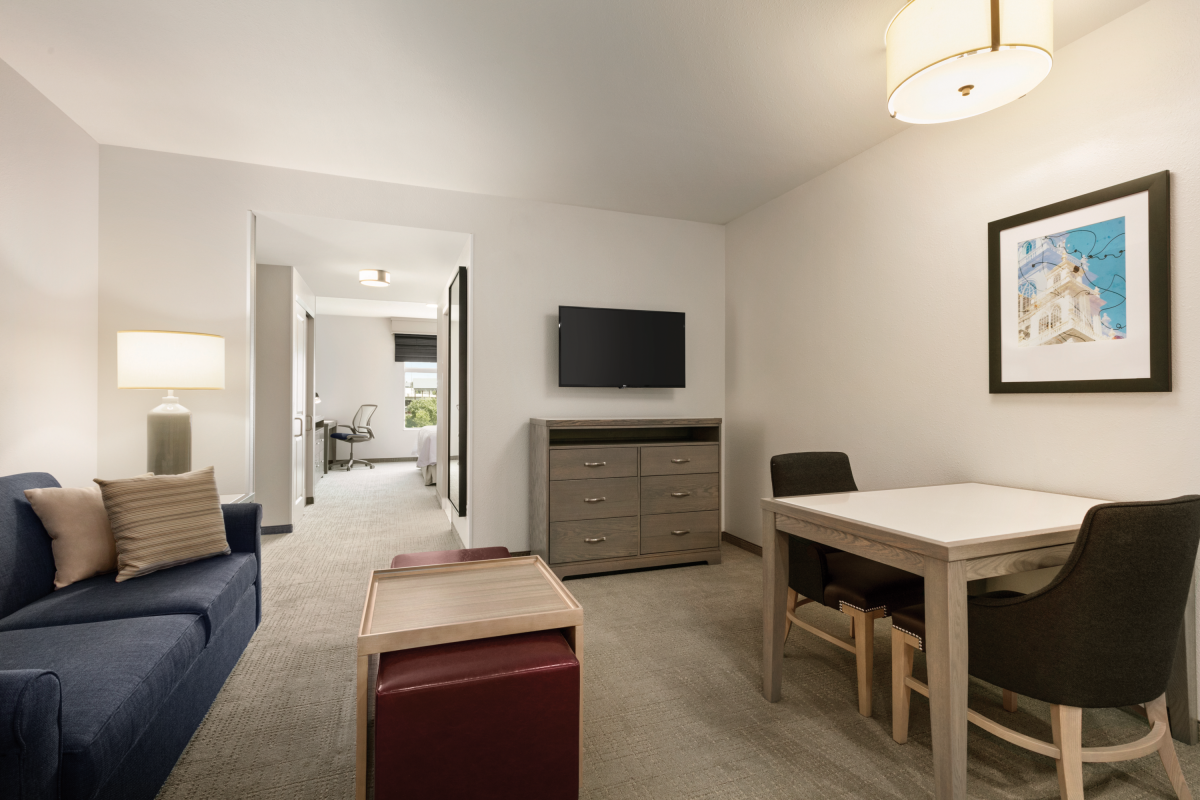 Top-notch suites meet a beautiful, modern atmosphere at the Homewood Suites. If you're planning on settling in for a little while, enjoy their extended stay accommodations.
---
Get tips on what's happening downtown via Instagram @downtownworcesterbid and by following #downtownworcester!