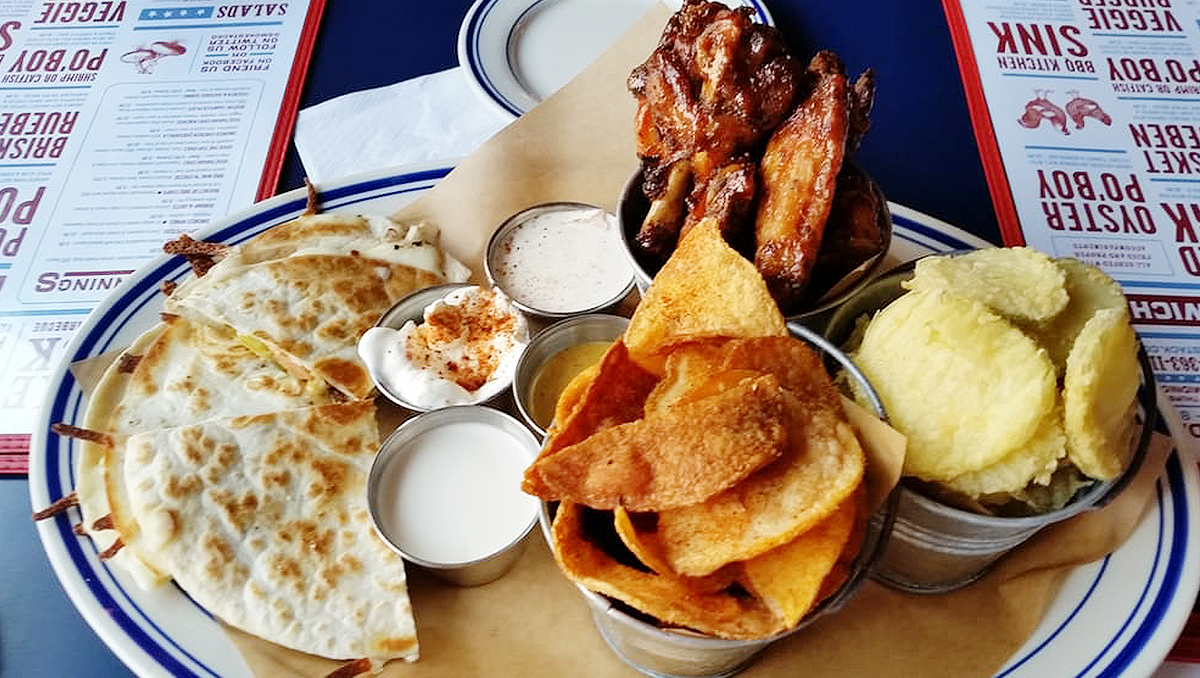 Smokestack Urban BBQ Bustin' Sampler Plate / Photo credit: Robert C.
There's nothing quite like sitting outside at Smokestack Urban Barbecue with a Bustin' Sampler Plate – an array of tiny tin buckets that overflow with treats. We promise the honey-habanero wings and the jalapeno stuffed quesadillas will keep it steamy on a summer night.
Grill on the Hill's open deck is the perfect spot to catch a sunset. The food is simple and the views are divine. Pounce on a lobster roll while they last. 
Caffe Espresso Trattoria offers a little outdoor oasis tucked behind Chandler Street – one of Worcester's best kept summer secrets. There's a special patio menu with plenty of tasty appetizers to accommodate leisurely gatherings for friends and family alike. All of the pastas are made in house, light and fresh for an August evening.
Sit under the twinkling lights at Lakeside Bar and Grille and treat yourself to orders of Buffalo Fried Calamari and Nachos. At Lakeside, the food is hearty, the following is loyal, and the price is right.