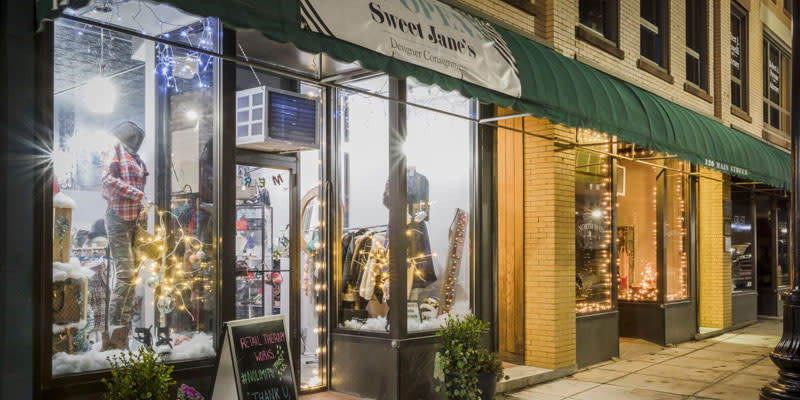 120 Main Street, Worcester
Main Street's high-end designer consignment shop is masterminded by Worcester's stylist in chief AJ Setaro. Sweet Jane's boasts carefully curated designer items "for the huntress, fashionista, and style queen in all of us!" The shop is always buzzing with activity. Cross the threshold of Sweet Jane's hand tiled 'Worcester love' mosaic and you'll find Chanel, Louis Vuitton, and Prada at your finger (and toe) tips.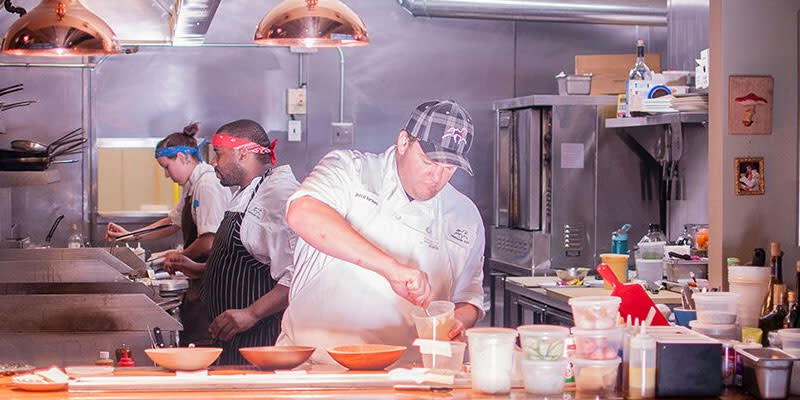 281 Main Street, Worcester
deadhorse hill is located in the former 'Bay State House' Hotel, which use to be home to the Worcester Automobile Club. The space is riddled with history and teeming with world class cuisine. Executive Chef Jared Forman changes his American seasonal menu nightly to reflect the freshest ingredients and the most innovative techniques. deadhorse hill's natural wine and cocktail programs are second to none.
261 Main St, Worcester
The Palladium is a historic concert venue that offers shows all year round. All shows are general admissions and open to all ages (unless otherwise specified). Stop in and catch one of their many popular shows this season, such as; Clot Ford, Bearly Dead, or Despised Icon.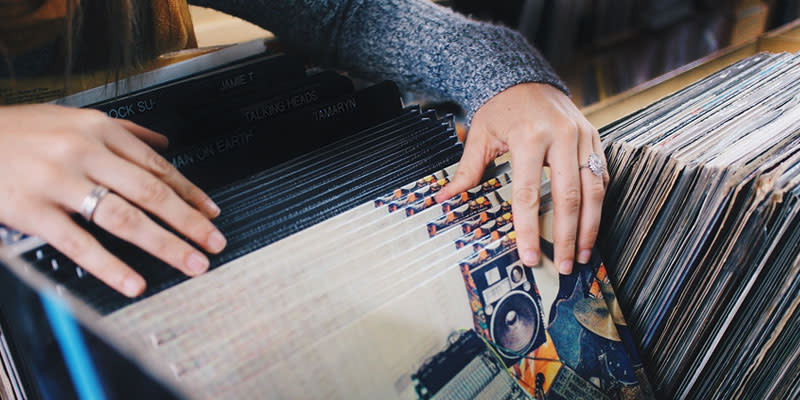 317 Main Street, Worcester
Joe's Albums offers high quality new and used vinyl. The shop is meticulously organized and always well stocked. You'll likely encounter Joe himself at some point during your visit. He is well equipped to answer your nerdiest questions and make expert recommendations at your request.
596 Main St, Worcester
Inspired by grandma's cooking, Addie Lee's serves Southern style fried chicken, homestyle mac and cheese, and their infamous cornbread. Each dish is created with  love and devotion. Large portions of amazing comfort food with outstanding service in a friendly and homey environment.
536 Main Street, Worcester
Owner John Rinaldo loves making Italian cocktails. Take advantage of The Muse's sprawling selection of Amari and test his knowledge on the subject. The Muse is a perfect place for a drink before or after your Main Street stroll.
118 Main Street & 122 Main Street, Worcester
Alexis Kelleher and Nate Rossi operate a bakery in conjunction with their new wine and cheese shop. Both concepts have opened the community's eyes (and mouths) to unique and delicious products. As downtown Worcester grows into a family friendly neighborhood, Crust and North Main provide a local grocery option for residents. The establishments work hand in hand to provide creative catering options including bagels, sandwiches, cheese, and charcuterie.
Don't Forget Franklin...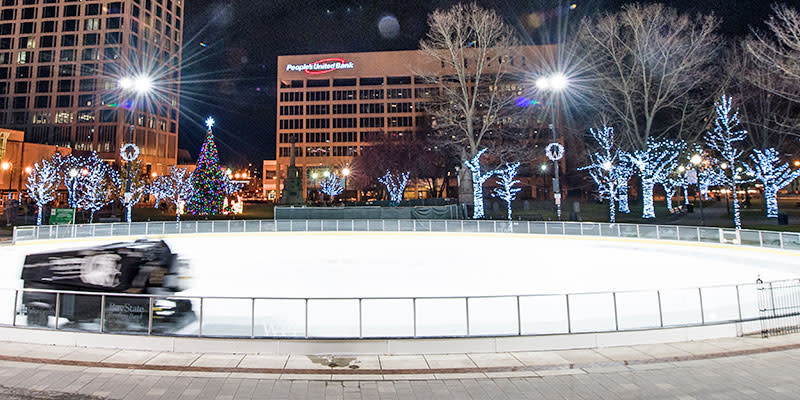 If you're still in the neighborhood, there's more to downtown than just Main Street.
Beer Garden Worcester on the Grid at 64 Franklin Street is the perfect destination to sample an array of delicious craft beers. The Beer Garden's terrace is open Spring to Fall with live music and heaters for those chilly nights. 
Prepare to laugh out loud at WooHaHa a stand-up and improv comedy club also located on Franklin Street.
Visit the Worcester PopUP a collaborative effort with the Worcester Cultural Coalition to spark creative entrepreneurship at 20 Franklin Street. The beautiful gallery is available for workshops, community events, and performances. Early next year they will open the Blackbox Threate, providing additonal profromance space and the cities only black box theater.
You'll also find plenty of POW! WOW! Worcester murals around every corner. Including the most recent addition of neon lights in Allen Court Alley courtesy of Spidertag. 
Don't forget the ice skating rink located on the Worcester Common Oval all winter long.