Mother's Day Bouquet
Sparkle on Park, Worcester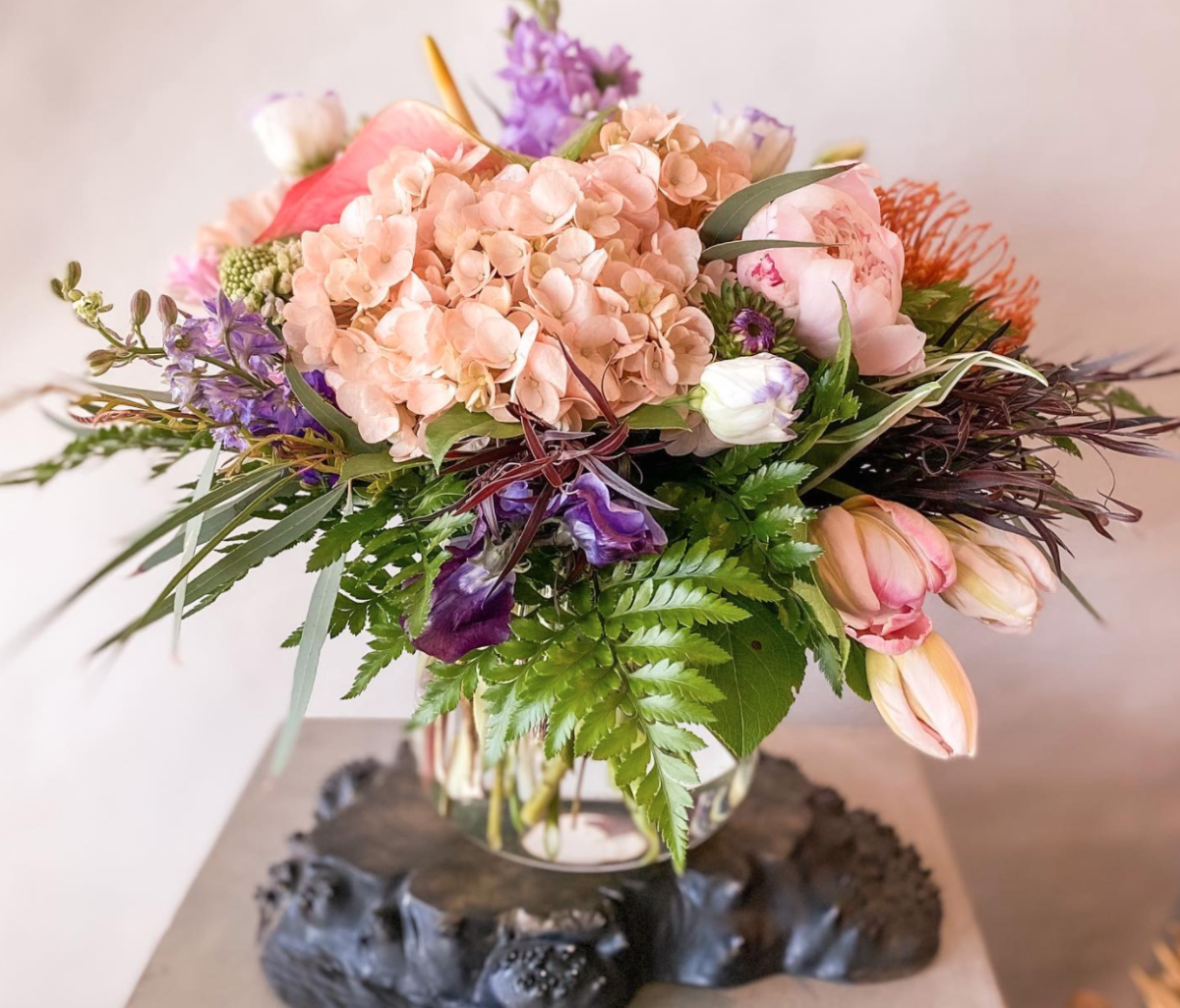 A flower bouquet is perhaps the most classic Mother's Day staple of all time. Sparkle on Park will do their best to include your mom's favorites in this seasonal array of flowers that comes wrapped in burlap and twine. They will deliver it right to her doorstep, or you can pick up in store on Park Ave., discovering additional locally made gifts in the shop while you're at it.  
Wine & Dine
Canal District Wines, Worcester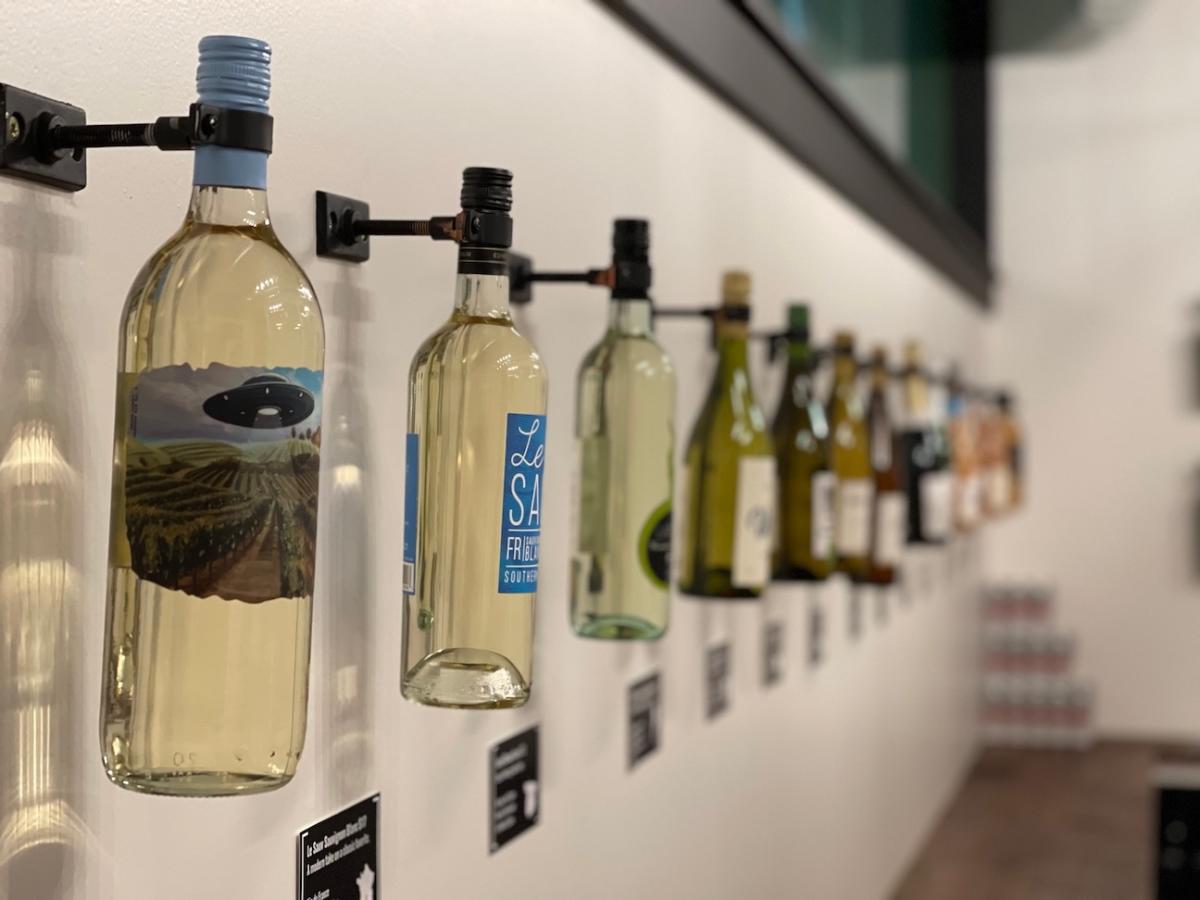 Canal District Wines, a wife-and-wife-owned boutique wine shop in Worcester, can offer you superbly fermented grapes to gift your mother—with a convienient location in Worcester Public Market, alongside fresh seafood at Atlantis Oysters & Raw Bar, homemade pasta from Pasta Mani or flavors from around the world at the various other vendors in the market. Check out their online wine selection for in-store pickup (mom will not be disappointed with the options, which are well-loved by the community) or step up your game and take your favorite lady out for a tasting. Keep an eye on their Eventbrite page for upcoming events.
Local Food Pickup
Worcester Regional Food Hub, Worcester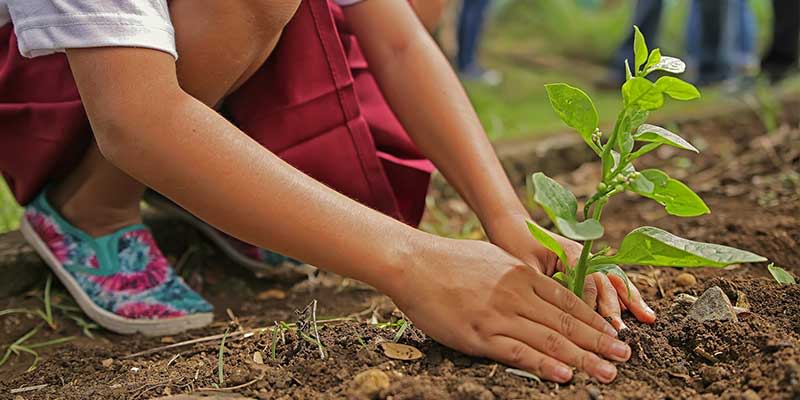 Gift your mom with a local food package from the Worcester Regional Food Hub, and be sure to check out their yearround markets, both indoor and out. You can choose from a wide array of fresh products—and check out their Annual Plant Sale, ongoing now and supporting community gardens across Worcester.
Mother's Day Brunches
Farm to Table Tea, The Farm at SummitWynds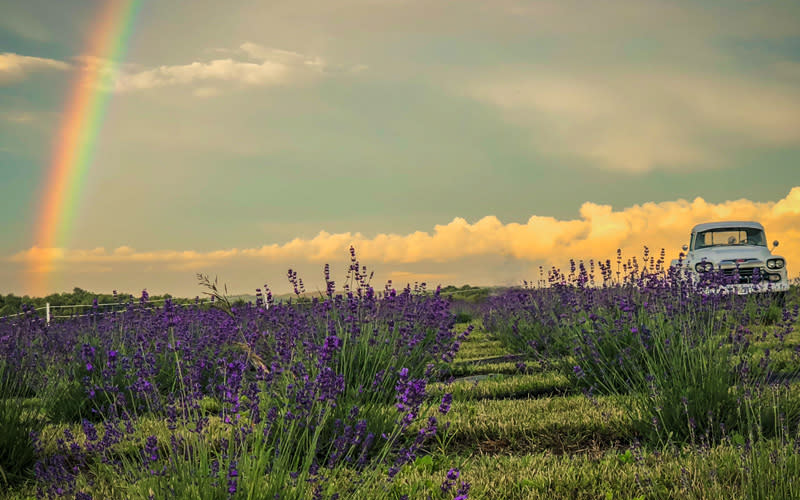 For families and kiddos in the crowd, SummitWynds hosts a Mother's Day Farm to Table Tea, featuring a scavenger hunt, farm animal visits and a coveted menu on tap. Think: lavender-inspired tea sandwiches, beverages and desserts. Spots are limited, so head here to get on the list.  
Beechwood Hotel, Worcester 
Share a traditional and award-winning, chef-inspired Mother's Day brunch at the Beechwood Hotel. With a selection of traditional breakfast favorites, fresh salads and seafood, plus specialty stations for made-to-order omelets, chef's selections, roasted hand-carved meats, and indulgent desserts, you'll be rolling on out of there. 
Crust Bakeshop, Worcester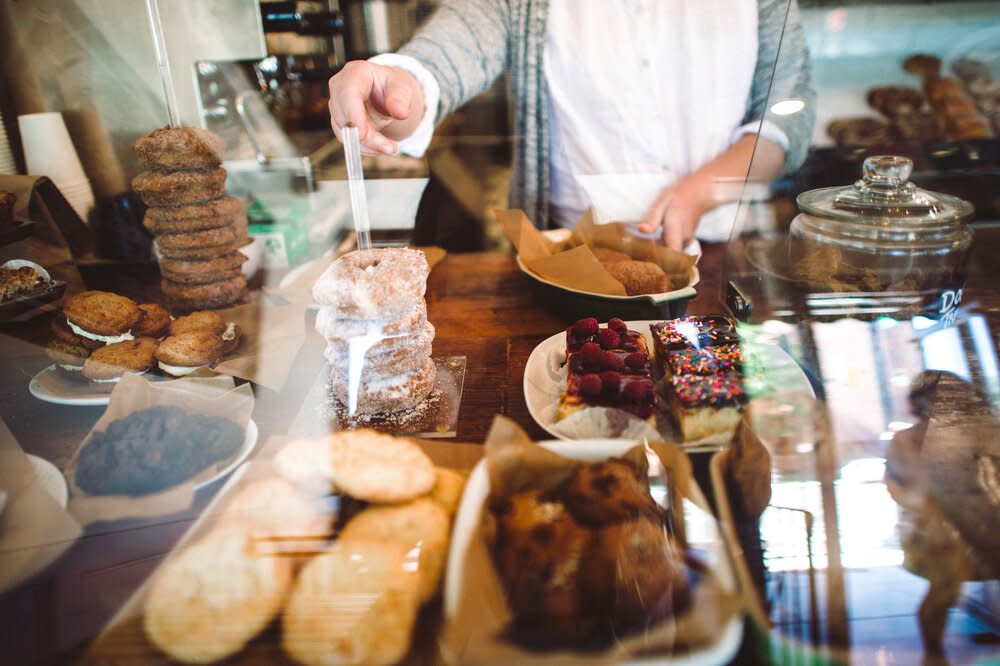 Show mom your love with a delicious brunch spread from Crust Bake Shop. A decadent chocolate croissant, coconut macaroons, fresh ciabbata bread, and a Chai latte are just some of the delicious menu options. 
For The Book Worm
Bedlam Book Cafe, Worcester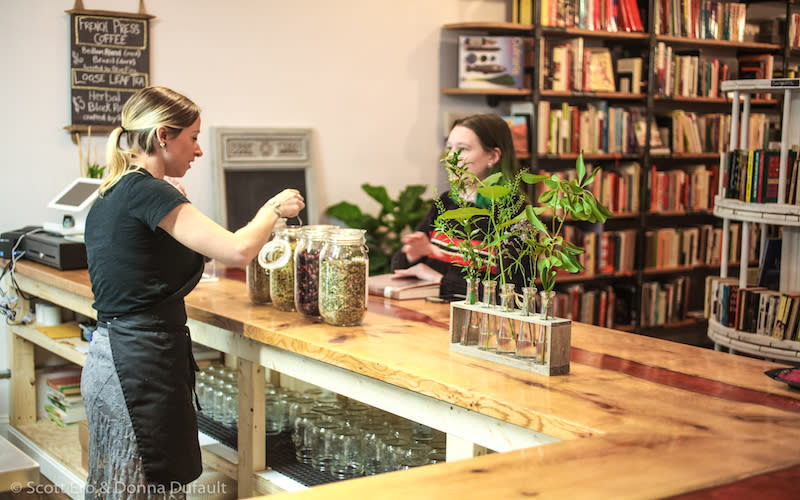 Bedlam Book Cafe has a wonderful selection of rare books, topically from fiction to spirituality. Visit in store to browse and pick up goodies for a personalized care package—with items like uniquely flavored chocolate bars and candles to boot.
With Love From Worcester
Worcester Wares, Worcester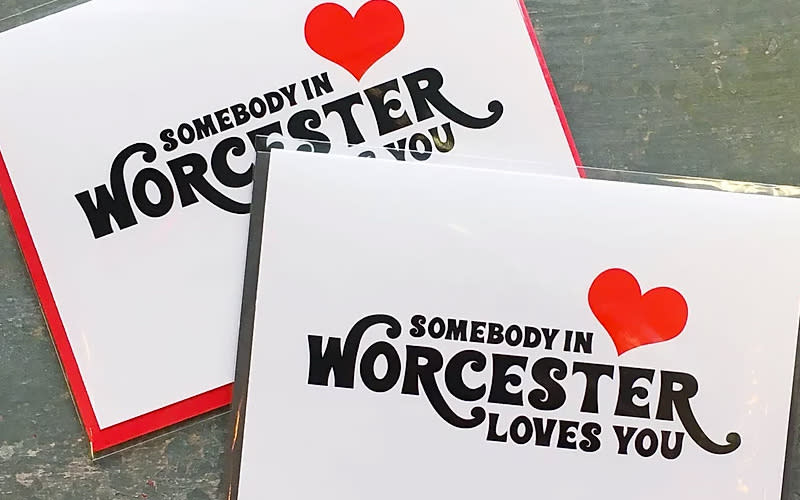 Send your love from Worcester with a unique Worcester-inspired gift from Worcester Wares. They boast eclectic and fun Mother's Day worthy gifts, such as Worcester-themed home decor and apparel.
A Very Irish Mother's Day
Tinker's Cart, Worcester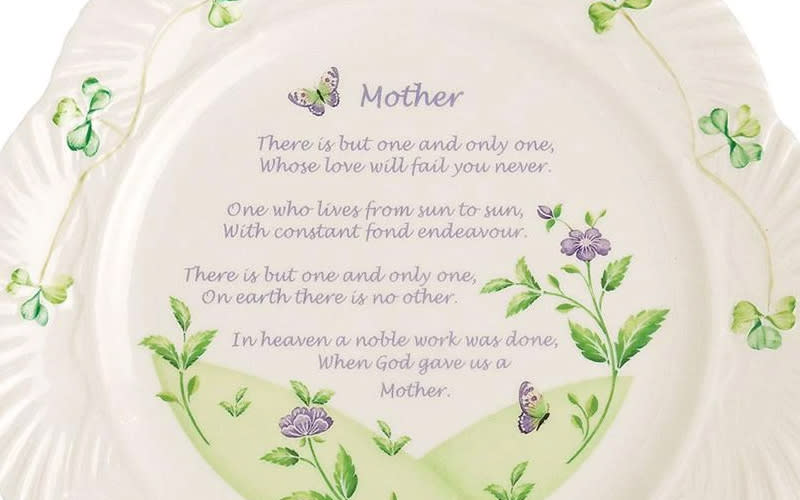 Give your mom a gift she can cherish forever with one of The Tinker's Cart quality-made gifts, like the Belleek Mother's Blessing Plate (that includes a traditional Irish blessing dedicated to your mother), a painting of the Celtic Ogham symbol for love or an angel chime for her garden.