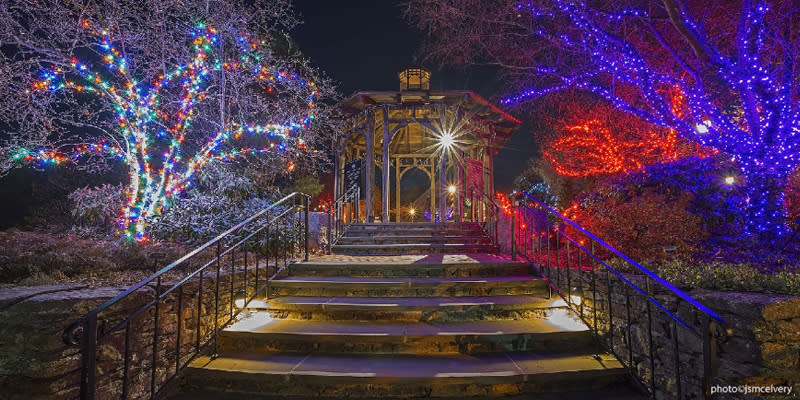 1) Welcome to a Winter Wonderland! Pre-purchase your tickets (it's required), park the car, and prepare to be enveloped in the lights of the Entry Garden. Beautiful, colored sparkles will surround you from all angles as you climb the stairs, letting you know you're entering a special place. You'll soon notice that Night Lights is a celebration of nature, light, community, and winter's arrival.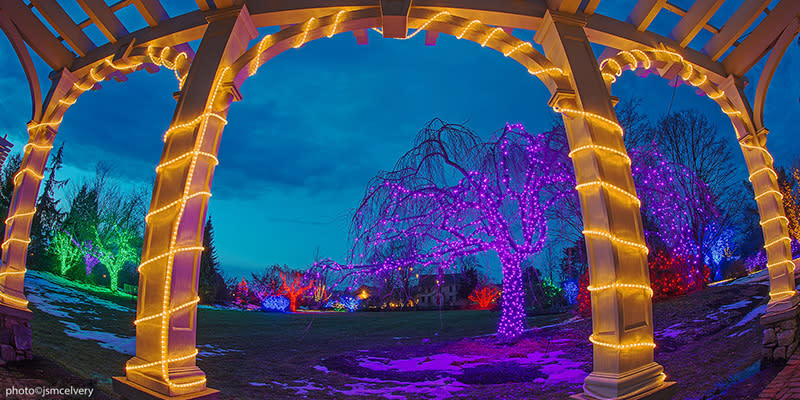 3) Start your journey with a stroll around the Lawn Garden where the scope of the winter lights
experience will come alive with thousands of lights strung throughout the trees, shrubs, and
landscaping. You might notice a palette of sunset colors and shapes glowing as you stroll the
loop. Peek over the railing and into the Secret Garden for a magical moon scene.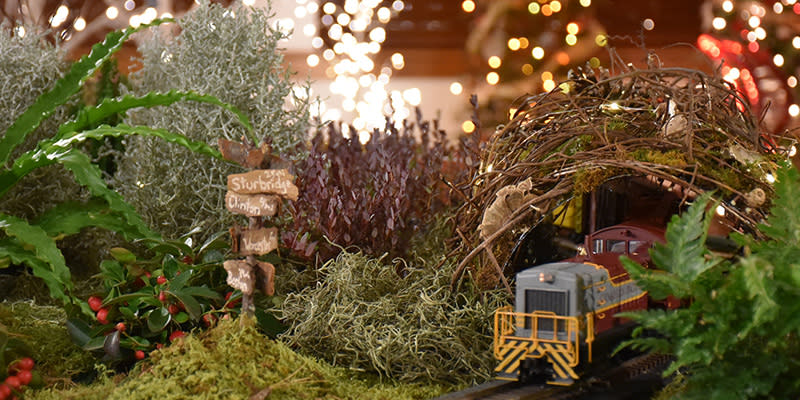 5) Step inside and head into the Limonaia, a large indoor greenhouse, just off of the Visitors Center's lobby. Soak in the warmth and fragrance of subtropical plants, blooms, and citrus fruits as you make your way to a model train in its alpine forest. You might feel 10 years old again for just a moment.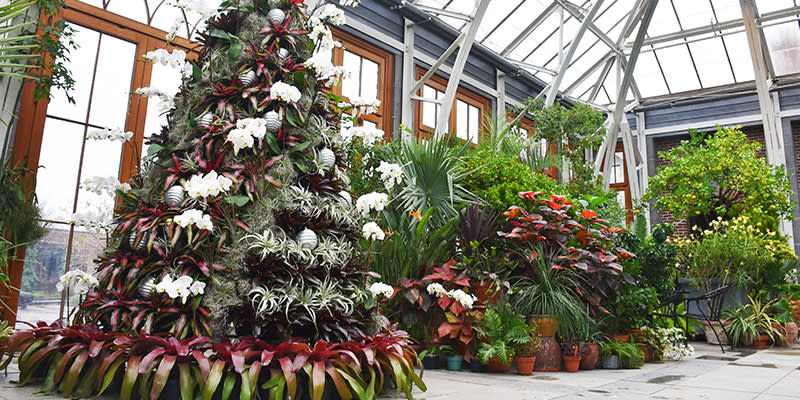 7) When you cross through the Winter Garden, you'll re-enter the facilities to experience the Orangerie, a second large conservatory. Close your eyes and use your other senses to be swept away to a jungle-like paradise. Re-open your eyes to spot the towering Bromeliad tree, a large holiday tree form made out of dozens of houseplants that you can grow at home.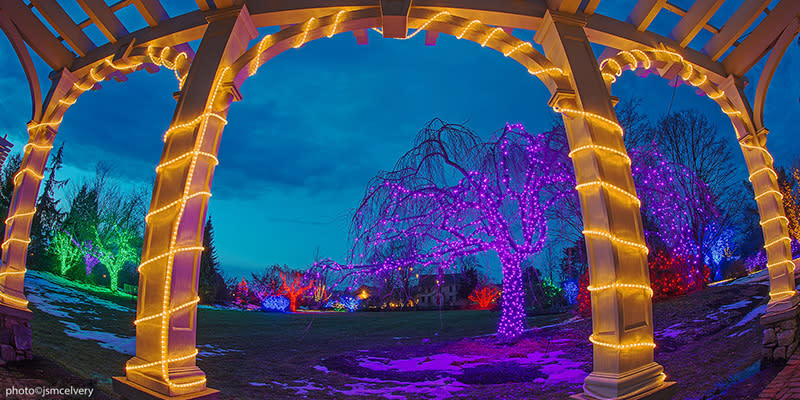 9) Once you're back inside the Visitors Center there are homemade decorations and discoveries around every corner including a Winter Wings celebration of pollinators and a Story Den celebration of the children's book The Mitten in the library. You may want to purchase some farm-sourced seasonal food from the cafe before revisiting some of your favorite spots (s'mores at the firepit!). After the enlightening experience, you'll want to browse the Garden Shop to take a piece of New England Botanic Garden at Tower Hill home with you or to stop by the membership table to learn more about how you can make New England Botanic Garden at Tower Hill your new four season happy place. Either way, we bet you'll be making plans to come back soon.
Content sponsored by: New England Botanic Garden at Tower Hill