You don't have to be a hockey fan to enjoy this casual Worcester sports bar, but fans will especially appreciate the nostalgic decor and numerous flat screen TVs to catch all the games. Over the summer you'll want to head outdoors to the Brew Yard Beer Garden where you can grab a brew at the airstream trailer bar, play lawn games, enjoy live music starting in July through August and choose from a full menu all season long. 
---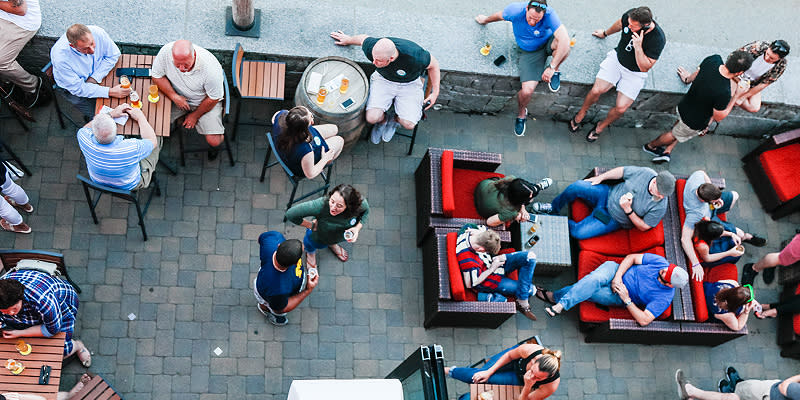 If you want pizza on the patio, look no farther than Volturno. Honoring a 200 year old Neapolitan tradition, Volturno brings you perfect pies cooked in wood burning ovens heated at 900 degrees. Make the most of the two-for-one pizza deal on Mondays and Tuesdays. The Funghi is perfect for springtime, made with wild mushrooms, mozzarella, arugula, truffle crema and goat cheese. And if you are looking to wash it down with an ice-cold beer, get your pizza to go and walk next door to Wormtown Brewery to try their local brews on the outdoor patio. 
---

If you are looking to enjoy a picnic and a delicious bottle of wine with a friend, take a drive to Hardwick Vineyard & Winery. Begin your experience by participating in a tasting where you can sample an amazing collection of their award winning locally grown/bottled wines. Once you pick your favorites you can purchase a glass, a flight or a bottle and enjoy it in the barn, out on the deck, or on the grounds. From their beautiful outdoor deck, you can breathe in the fresh air while taking in mountain views and looking over the vineyard. Pack yourself some cheese and crackers, fruit and chocolate to make the experience an unforgettable delight. 
---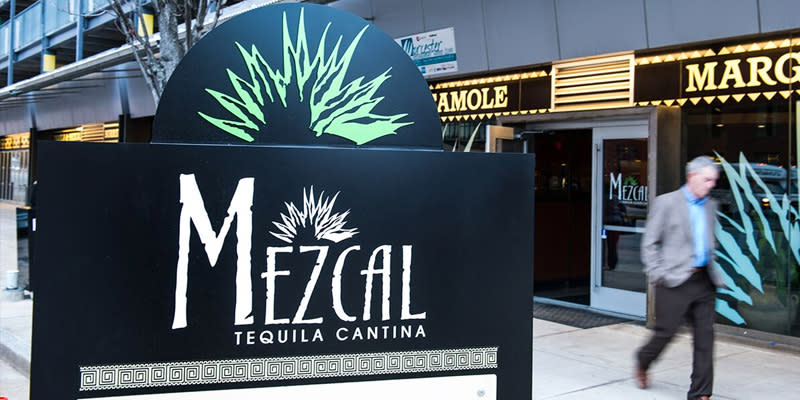 For large groups hoping to sit outside, Mezcal in downtown Worcester ensures ample seating and Margaritas served by the pitcher. There's a guacamole variety to suit every customer; choose from: Mediterranean, Cool Ranch Bacon, Thai Rooster, Tropical, and Buffalo Chicken.
---
If you want to escape the hustle and bustle of your everyday life and embrace the beautiful landscapes of the countryside, Salem Cross Inn is the perfect choice. Nestled on 600 acres of farmland/land, this beautiful historic 18th century farmhouse serves an expansive menu, with food that is prepared fresh daily with local herbs and vegetables, many of which are grown on site. A beautiful sunny day is the best time to sit outdoors and soak in Vitamin D and beautiful vistas while enjoying a delicious home-made meal!
---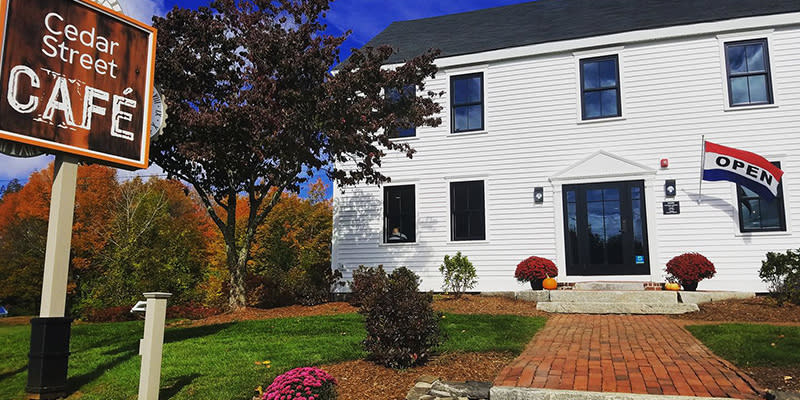 As the newest addition to the Table 3 Restaurant Group, Cedar Street Cafe focuses on breakfast and lunch. They make everything fresh daily with locally sourced ingredients. Sit out on their beautiful patio and enjoy a fresh cup of coffee or a delicious 100% fruit smoothie with your salad or sandwich. 
---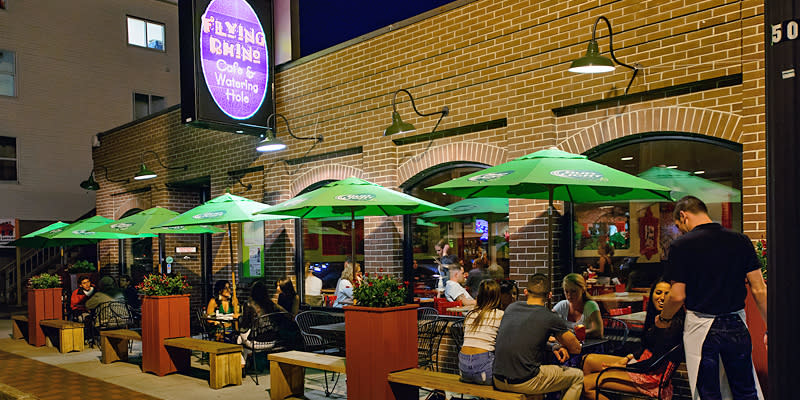 If you find yourself on Shrewsbury Street, stop by the Flying Rhino Cafe & Watering Hole and enjoy your meal outside. Their Spring/Summer menu has old favorites and new creations such as the Drunken Mussels, Pork Chop Picandine, Be Hoppy Haddock, and a returning favorite, the BBQ Pork Mac & Cheese! Pair these delicious eats with a Rhi Tai, French 278 or a pitcher of Safari Sangria to finish off a great meal!
---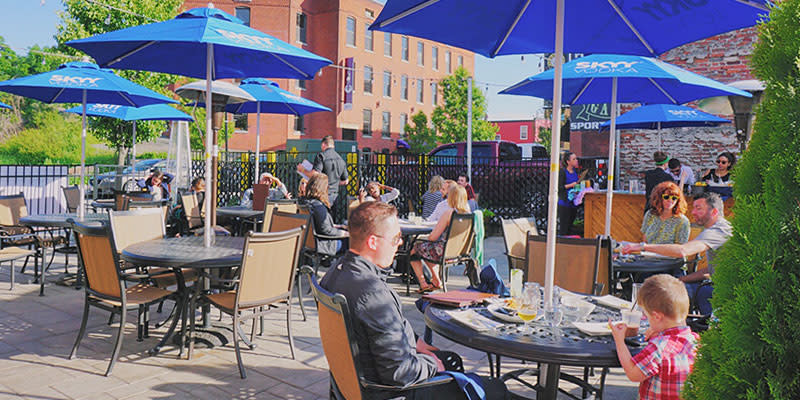 Outdoor dining at Lock 50 on Water Street offers a pristine view of a mural created by noted American painter, Spencer Keeton Cunningham. Lock 50 frequently hosts live music on the patio featuring an impressive raw bar. The eclectic, food friendly beverage selection will satisfy even the most exacting drinker.
---
Funky Murphy's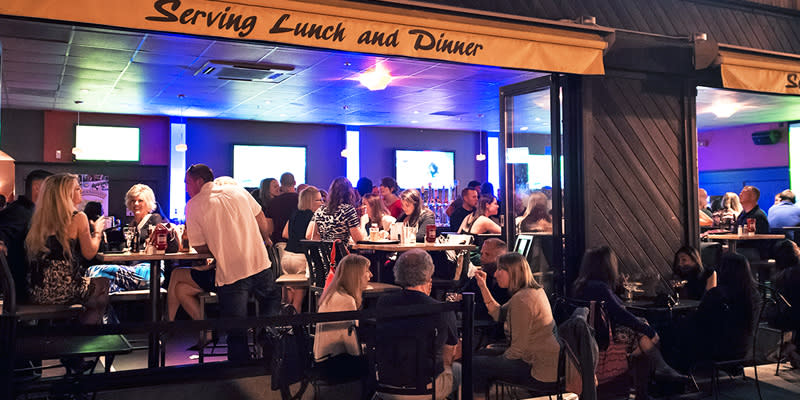 If you're craving casual pub food in a sports bar vibe and one of the best plates of nachos in town, you'll find it at Funky Murphy's on Shrewsbury Street in Worcester. In the warm weather you can dine al frescoon the high booths inside or outside at the tables while you watch the hustle and bustle of Worcester's restaurant row go by.
---
The Farmstore and Bakery is nestled amidst apple trees overlooking the hills of Central Massachusetts. Lunch is served seven days a week. We serve fresh soups and great sandwiches, with daily hot specials. Outdoor and indoor dining available. 
---
Nick's Bar
Nick's Bar and Restaurant was not just the centerpiece of an Oscar nominated film, it is also home to one of Worcester's most flourishing patios. Nick's promises live entertainment every night, but in between sets, we recommend that you order a grilled bratwurst served with onion and spicy mustard and find a seat out back.
---
Grill on the Hill
After playing a round of golf head to Grill on the Hill to re energize. Start your meal off with the Greek Sampler and finish with either the Chicken Scampi or Open-faced Stripped Sirloin. Enjoy a special cocktail as you watch the sunset over the beautiful Green Hill Park golf course.