209 Chace Hill Road, Sterling, Massachusetts
Located on 100 acres of rolling farmland, Meadowbrook offers a wide variety of PYO apples as well as seasonal fruits like pumpkins, nectarines and raspberries. The farmstore overlooks the hills of Central Mass. and offers homeade lunches and baked goods. When fruit is available, Meadowbrook Orchards is open for PYO every day from 8 a.m. to 5 p.m., except in inclement weather. 
To find out about picking conditions or cancellations due to weather, check Facebook or call 978-365-7617.
---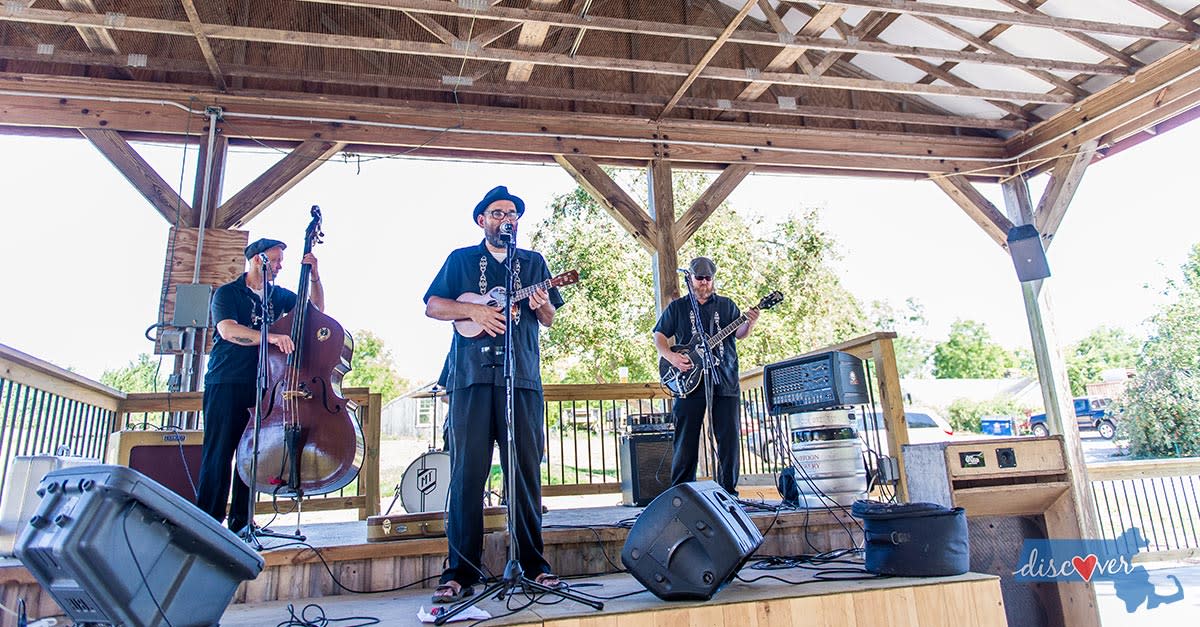 195 Arnold Road, Sturbridge, Massachusetts
Surrounded by a 150-acre orchard, Rapscallion Brewery occupies a historic red cider barn nestled in the center of Massachusetts. After picking from over 2,400 apple trees at Hyland Orchard, sip on a brew in the taproom or outdoor pavilion, with weekly live music, a petting zoo area and a disc golf course. Bring your own food (and even your pup!) to make it an apple picking day-trip for the whole crew.
PYO apple season at Hyland Orchard starts Sept. 18, 2021.
---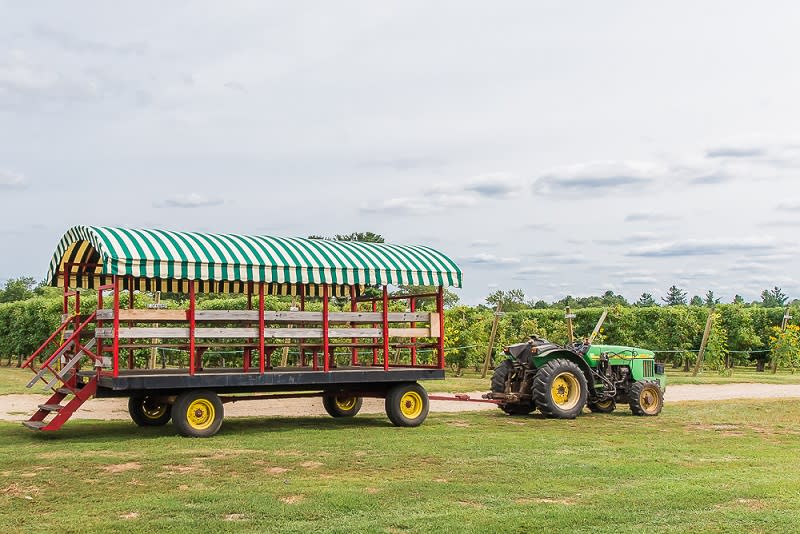 234 Ball Street, Northborough, Massachusetts
Tougas Family Farm is a second-generation fruit farm, this season offering some coveted apple and blackberry pickings. Additional selections at the Farm Store include pre-picked apples, nectarines, peaches pumpkins and freshly baked goods. (There's no shame in letting someone else grab the pickings!, especially if you're the one making the pie!) 
Picking season begins early September in full force and wraps in October
---

36 Locust St., Douglas, Massachusetts
We know the tastiest apples come in shapes, sizes and colors of all kinds—with potential spots and blemishes, a harmless addition. The Douglas Orchard & Farm family prides themselves on the healthiest approach to their apples—one that's fostered on taste, not exclusively appearance-based. Farmer Nick Socrat utilizes integrated pest management practices to reduce the number of sprays on the orchard, which nurtures apples grown with way less chemicals. Plus, the farm schedule is packed with family-fun events, so check out the DCM event calendar to sync up your visit. 
PYO has commenced, Fridays through Sundays from 9 a.m. to 4 p.m. 
---

310 Sawyer Hill Rd., Berlin, Massachusetts
Beginning at 9 a.m. each weekend day, twelve varieties of apples can be picked from a serene orchard with beautiful rolling hills. Wagon rides run daily to transport you right into the action. Berlin Orchards also offered pre-picked apples, as well as donuts, pumpkins, squash gourds, local cider, honey and more. This is truly a one-stop-shop for all your fall goodies. 
---

15 Stowe Rd., Millbury, Massachusetts
A historic spot nestled in 60 acres of picturesque West Millbury, Stowe Farm offers endless seasonal activities for the crew, including PYO apples and pumpkins, a petting zoo, pony rides, summer camp, mechanical bull rides, gemstone mining, rock wall climbing and more. A weekend barbecue truck and Bad Apple Saloon guarantee you won't leave this spot hungry. 
---

44 Old Worcester Rd., Charlton, Massachusetts
Founded in 1733, Charlton Orchards Farm & Winery is a 94 acre farm with over 35 apple varietals. The Benjamins purchased the land to continue the long-standing traditions of the farm, which today supplies the area with apples, peaches, pears, plums, blueberries, strawberries, raspberries, blackberries, pumpkins and vegetables—all sold in the original farm stand.
---
Discovery of orchards across Central Mass. doesn't stop at pick-your-own. There are plenty more apple-flavored adventures to be explored (and tasted)—like sparkling cider at Brookfield Orchards and cider doughnuts at virtually all farm locales.