11 French Drive, Boylston MA 
New England's year-round botanic garden gives visitors a slice of paradise on a beautiful 132-acre property. Offering hundreds of classes, lectures, author events and gardening programs, New England Botanic Garden at Tower Hill is an epic adventure. With over 12 gardens and an amazing overlook, watching spring bloom at Tower Hill comes easy. The Daffodil Field is typically the first big splash of color, but you'll find changing gardens and new blossoms throughout Spring and Summer when you visit this ever-evolving wonderland. +discover
---

414 Massasoit Road, Worcester MA
Take a walk through the largest urban wildlife sanctuary in New England, with over 400 acres cooperatively managed and owned by Mass Audubon. Interpretive signs guide you along well-marked trails through the woods, fields streams and marsh. The center also serves as the visitor site for the National Park Service's Blackstone River Valley National Heritage Corridor. With over 80 species of butterflies, 164 bird species, and 700 plus plant species, Broad Meadow Brook is a unique oasis in the middle of a busy city. +discover
---

198 Purgatory Road, Sutton MA
Experience spring bloom through the immense granite walls of Purgatory Chasm, a unique natural landmark. As you traverse through the rocky trails of the chasm, check out the hidden caves and rock formations, with such romantic names as The Corn Crib, The Coffin, The Pulpit, Lovers' Leap and Fat Man's Misery. Pet-friendly, with picnic tables, grills and playground on-site. +discover
Map: http://www.mass.gov/eea/docs/dcr/parks/trails/purgatory.pdf
---

154 River Road, West Berlin MA
Experience spring bloom in a whole new way by swinging, zip lining, traversing and climbing your way through the trees on this fun and challenging ropes course. There are obstacle courses for all ages and abilities. +discover
---

Tanner Hiller Airport, New Braintree MA
If you've never experienced soaring 2,000 feet over the natural landscape of Central Mass., you've been missing out on one of the best ways to enjoy the beauty of spring bloom. Discover the feeling of free flight and find out how surprisingly seamless flying a hang glider can be. The flying season opens in May. +discover
---

Located on the Mass Central Rail Trail, west of the I-190 bridge in Holden, the Wachusett Greenway offers 19 miles of trails along a 104-mile old railroad line. Beautiful waterways and paths lead hikers and cyclists on an ideal adventure through nature. +discover
---

50 Skyline Drive, Worcester MA
The East Side Trail is a green belt that extends from Cristoforo Columbo Park on Shrewsbury Street to Lake Quinsigamond. The trail covers 3.44 miles and is well-marked. Spending time watching spring approach at Green Hill Park is picturesque. Between the arboretum and wooded paths, Green Hill Park is the go-to park in Worcester. +discover
---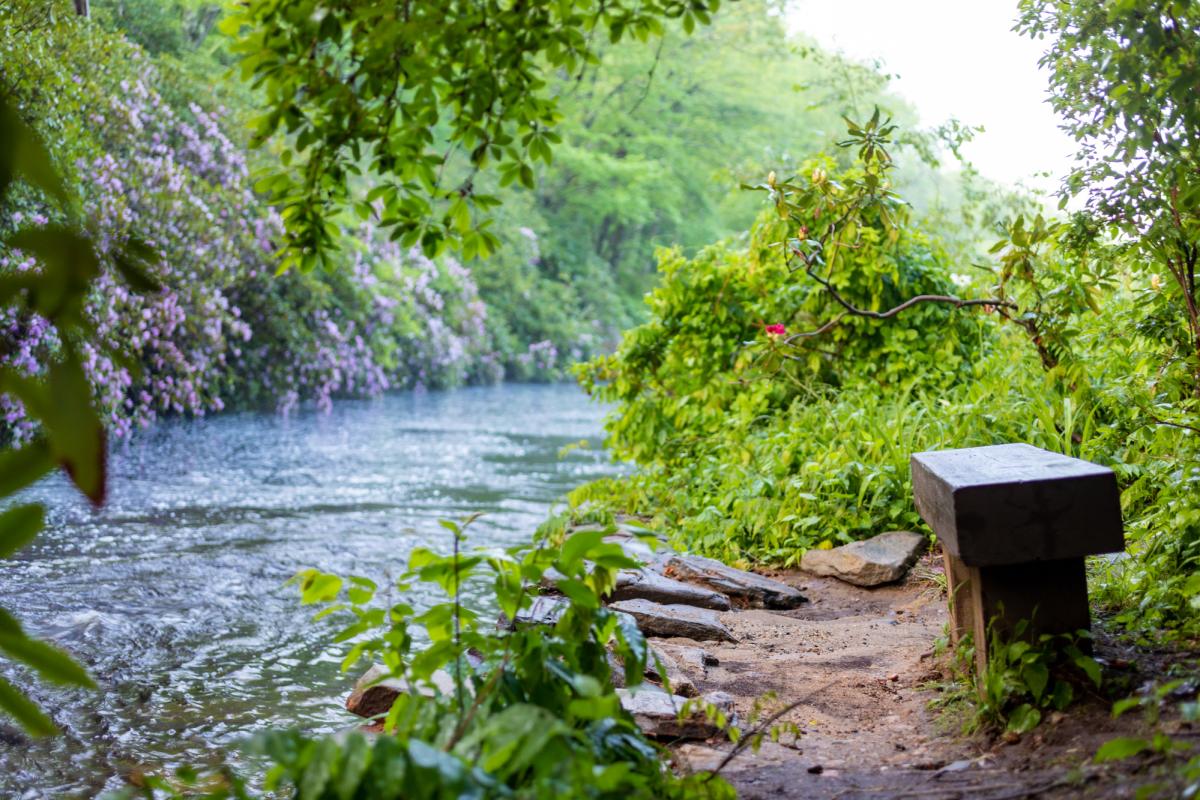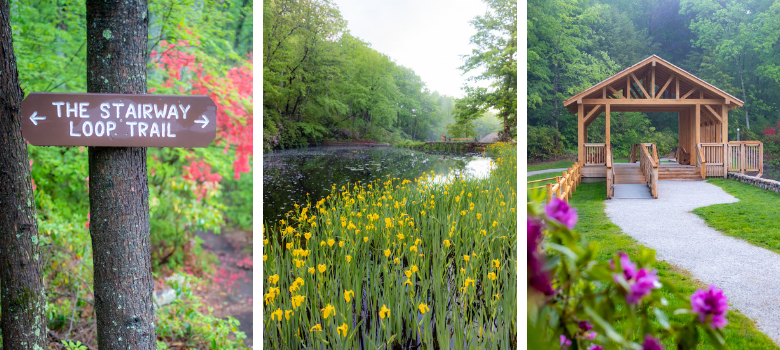 1 Sawmill Road, Paxton MA 
A peaceful 737-acre retreat in the heart of Central Mass., Moore State Park was once the site of grist and saw mills from 1747. Today, Moore State Park houses a historical building foundation, a restored sawmill, ponds, waterfalls and mill chutes. Park recreational opportunities include canoeing, fishing, hiking, and picnicking. From late May through early June, you'll catch rhododendrons and azaleas blooming in Moore State Park, sprinkling spring with local color. +discover
---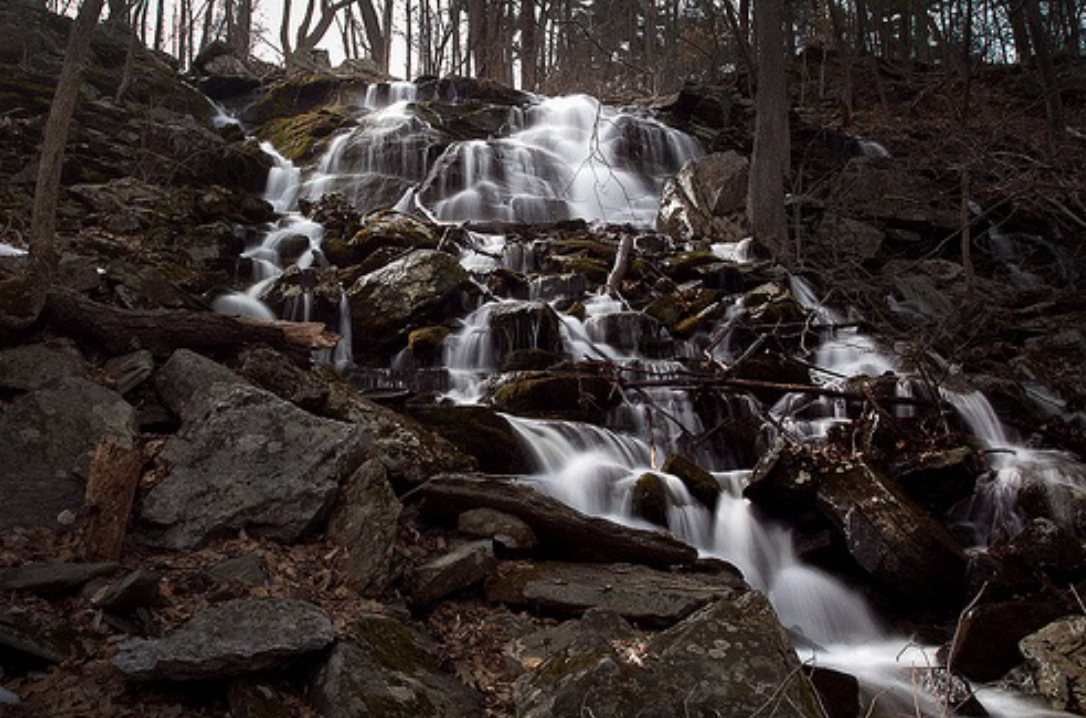 Cascading Falls Loop
135 Olean Street, Worcester MA
A great hilly trail giving visitors a taste of wilderness within a few minutes from the center of Worcester. With a beautiful waterfall and with many trails leading to Boynton Park; Cascading Falls Loop is the perfect way to enjoy Worcester's nature trails.
---

Quaker Street, Northbridge MA
Located off a winding country road on the way from Uxbridge to Northbridge, a short hike takes you to Lookout Rock, which overlooks the winding Blackstone River. The landscape offers something new with each season, and is worth a visit to experience spring's bursting colors over a dramatic landscape. +discover
---
Bring Blooms Home
Whether it's for your tabletops or garden beds, locally grown flowers are sure to add a welcoming scent and pop of color to your home.
Their serve yourself farmstand is open Friday through Sunday, with the very first tulips of the season ready just in time to add that special touch to your Easter and Passover dinner tables. Chickens on the farm are laying, so you may also find fresh eggs by the dozen available at the stand. If you haven't visited the self-serve roadside stand before, they are located in Oxford right before 126 Federal Hill Rd. Cash and Venmo @crownandrootsfarm are accepted. Get weekly updates on what's available from their Instagram account.
---
Looking to cultivate a spring haven in your yard? Visit Klem's for both seeds and ready to plant flowers, herbs and more. This family-owned department store has much more than plants, so it's a great one-stop shop if you also need garden gloves and a few tools to make the horticulture magic happen.