1. ARTS & CRAFTS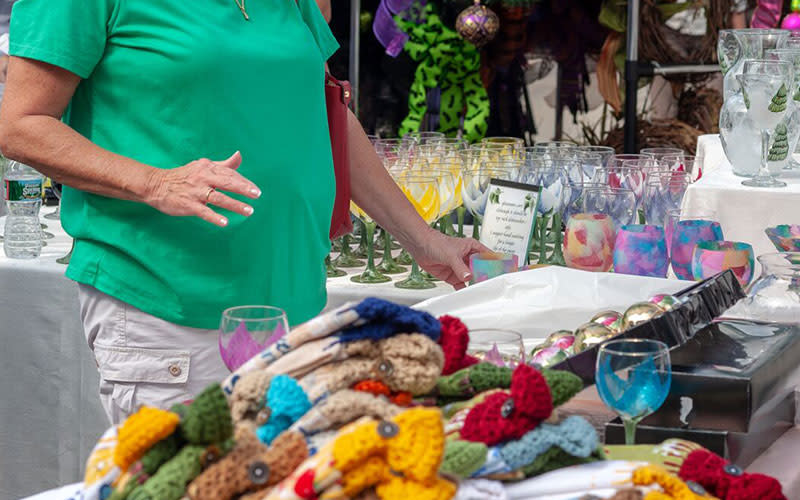 Visitors will find over 300 local artists and crafters selling handmade goods, which range from paintings, jewelry, candles, photography, and sculpture to pottery, woodwork, personal care products, clothes, prose, and more. There is even a youth market which introduces young artists to the business side of creativity. That's Entertainment! will host their own artists and features in front of their store.
2. MAKERS & DEMONSTRATIONS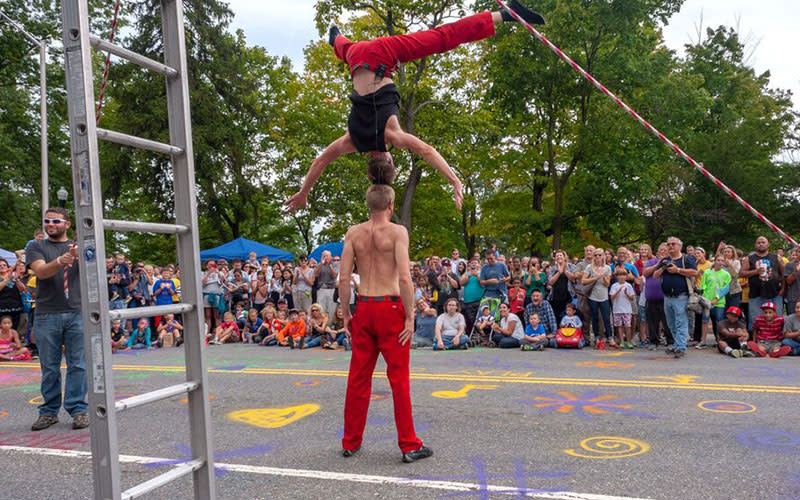 stART will host several groups with live demonstrations and hands-on activities. The Makers lot will host Technocopia, the Worcester Center for Crafts, and WorcShop (along with their flaming phoenix). the Worcester Art Museum's Southeast Asian Artists in Residence will have watercoloring and a Really Really Free Market. The public is invited to help create a larger project called "We Are Worcester." Dance schools will perform on the street, and Shire of Quintavia and MA Historical Swordsmen will entertain throughout the day. You can also get a one-of-a-kind haircut with Michaelangelo's Barber Shop and dye your own unique silk scarf with Hot Pigeon!
3. FOOD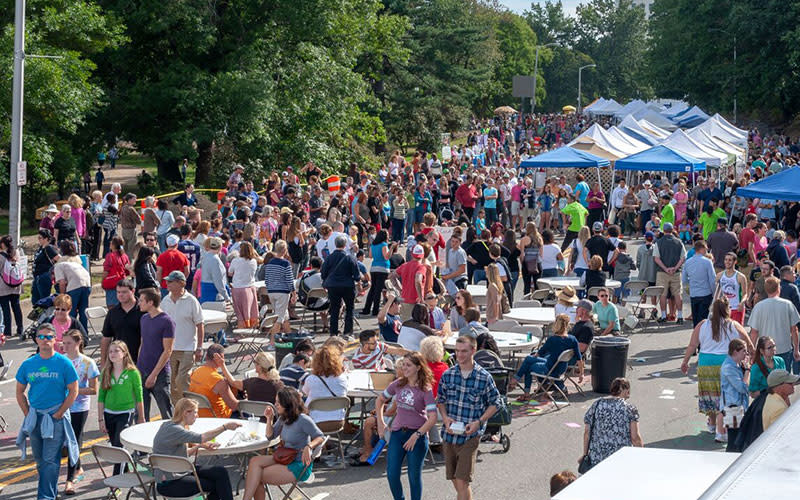 stART peppers in a great mix of food trucks and tents with everything from traditional street fare and sweets to tastes from Louisiana, Puerto Rico, and Italy, as well as a Vegan Food Court presented by MadeGood! Food courts will be located at both ends of the festival, in the Auto Zone parking lot, and along the street. Area businesses, including El Basha, Blue Jeans Pizza, Park Grill, and Altea's will also be open for stART guests.
4. MUSIC & PERFORMANCE
Two stages of diverse performances (plus a street performance stage), will keep attendees moving and entertained throughout the day. Additionally there will be roaming performances, living statues, and buskers bringing life to all nooks and crannies of the festival.
5. INTERACTIVE TRUCKS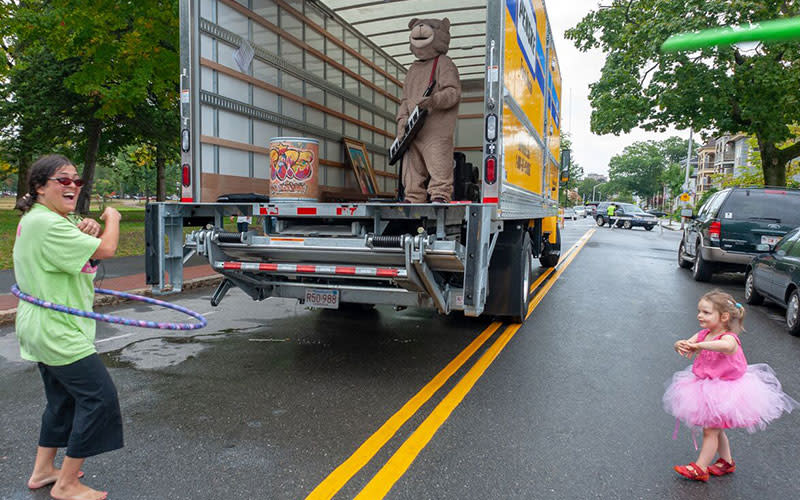 Two stART firsts will anchor the Highland Street end of the festival. Worcester comedian Shaun Connolly will host a comedy club in a moving truck. Next door, Mobile Mic Studios invites full bands and individuals to record their own music in their recording truck!
6. NONPROFITS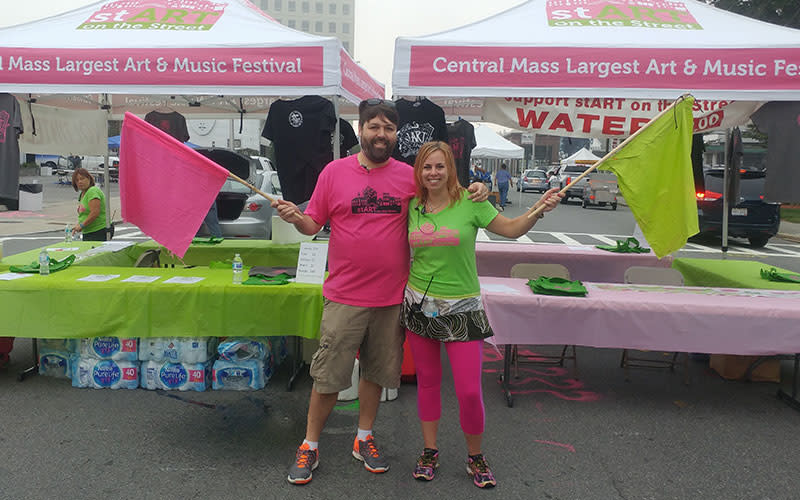 With so much going on in and around Worcester, there are many ways to get involved and give back to the community. Over 30 Worcester County nonprofits will be set up to share their missions – it's a great way to learn about how the area is growing every day.
7. KIDS ACTIVITIES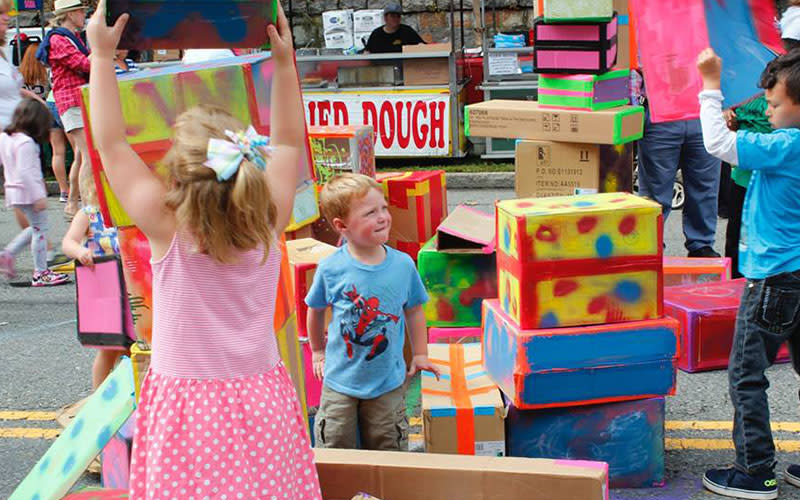 Between puppets, games, painting, clay working, science experiments, and dancing, there are many ways to entertain the young (and old) at heart!
The seventeenth annual stART on the Street will take place on Sunday, 9/15, with a rain date of 9/22. The festival is always family-friendly and free, though donations to keep stART running are greatly appreciated and can be made in brightly colored piggy banks around the festival. Area street parking will be available, and there is an ATM on-site. To learn more, visit stARTontheStreet.org.
---
stART is grateful for the generous support of its sponsors: MadeGood, Best Friends Pet Hotel, That's Entertainment!, the Worcester Cultural Coalition, VegWorcester, and Discover Central MA.
About stART on the Street:
stART on the Street is a volunteer-led organization committed to expanding the scope of
creative culture in Worcester and Central Massachusetts by creating events that
celebrate and support the visual and performing arts. stART encourages everyone to
support the local economy and buy handmade.