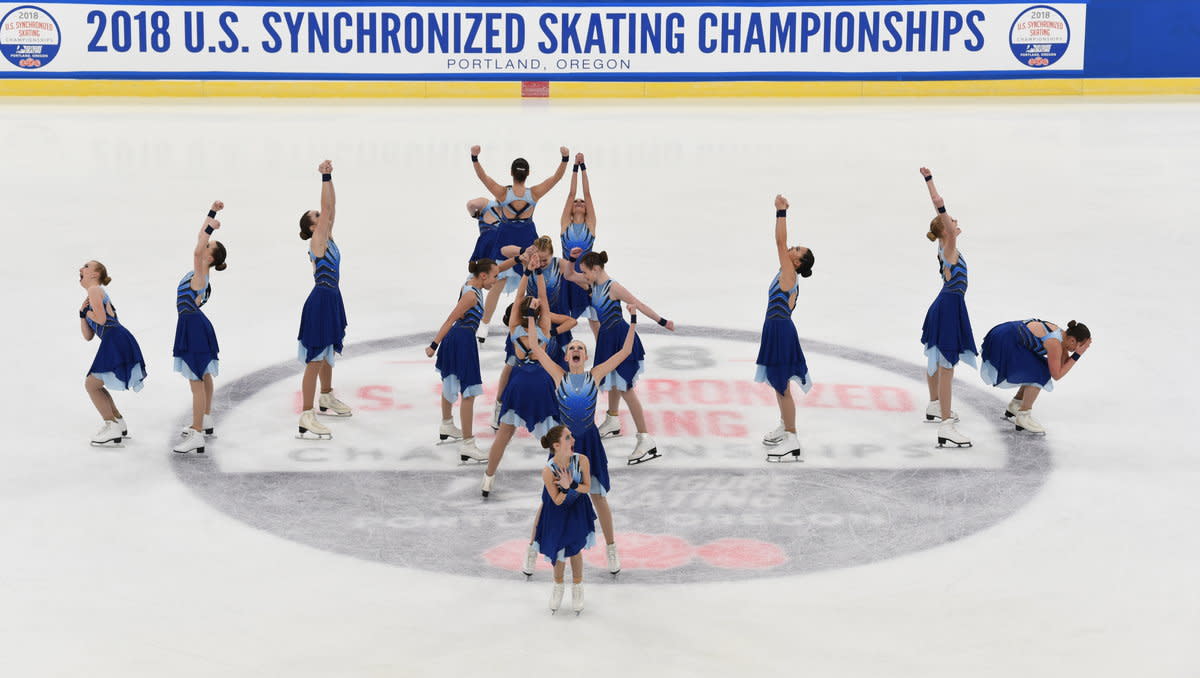 DCM: What can we expect from the Eastern Sectional Synchronized Skating Championship?
Kelly Flaherty: It is probably the most unknown discipline of figure skating, unless you're in the industry. Not a lot of people realize that it exists. It's honestly a lot like synchronized swimming on ice. Rather than just having one or two skaters on the ice as people are typically familiar with from the Olympics, we're talking teams of 16 skaters doing the same thing at the same time and holding onto each other. There are lifts, jumps, spins, and all sorts of tricks happening. And it's all on ice. There's a big wow factor. What I love about it is that it really spans the ages; our youngest competitor is seven and our oldest competitor is seventy. I believe it's never too late to learn how to skate. I believe it is something inspiring for people to see because it's attainable at every age.
DCM: You're expecting a crowd of 10,000? You must have a pretty big following.
Kelly Flaherty: Yes, we're expecting that many people over the course of the whole weekend. We have 2,100 competitors, we have our officials, we have local friends and family. We're very fortunate that in the northeast and the New England region, we have big teams.
DCM: How did you become involved in figure skating?
Kelly Flaherty: I actually started skating at age eight, really just on my own terms. I had watched the Olympics and loved Kristi Yamaguchi and Nancy Kerrigan. It was something that I wanted to do, but we had no family background in it. We didn't have a lot to go on; my parents enrolled me in a basic skills class in Franklin. I loved the sport and I wanted to be good at it. It turned into a lifelong love for me and I was fortunate enough to have it turn into my career eight years ago.
DCM: What were you doing previously?
Kelly Flaherty: I was working at TD Bank in finance. Right around that time, I had started skating on the adult synchronized skating team here at Colonial under the Synchro Director, Amanda Werner. We became friends and I started coaching the synchro team here in 2012. In October of 2014, I started full time as the Coordinator and then moved into the Club Director seat in June of 2015.
DCM: Do you have an Olympian on staff?
Kelly Flaherty: We have a couple of Olympians actually. We have Sheryl Franks ('80) and Konstantin Kostin ('92).
You can learn more about Colonial Figure Skating Club at colonialfsc.com and watch them in action at the DCU Center from January 30th through February 2nd. Tickets will be available at the DCU Center Box Office. +discover