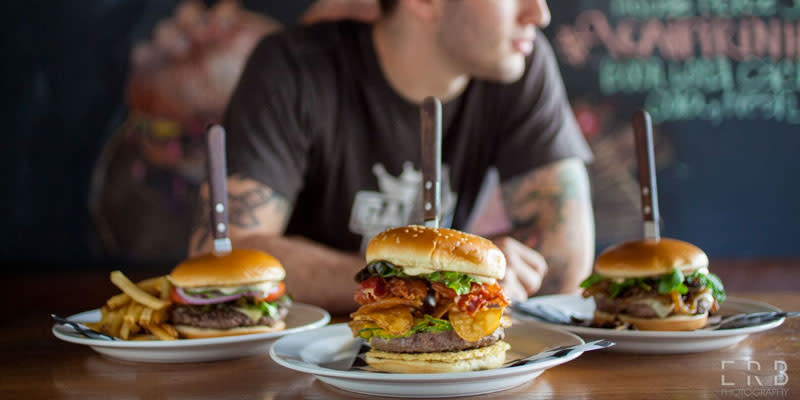 "Burgers are the best medicine"
Worcester's own 'burger bar,' The Fix, allows customers to take their pick of over 40 toppings as they design custom burgers featuring everything from sriracha aioli to fried pickles, espresso bacon, and seared foie gras. Or, the Phenomenal Burger, which, Evan says, is, in fact, phenomenal.

"The tavern experience, at its finest"
Order a boozy burger at Oak Barrel Tavern, topped with onion strings and pepper jack cheese. Bourbon barbeque sauce is the only worthy companion for OBT's 8 ounce Certified Angus prime burger.
Ralph's Chadwick Square Diner 
"Eat at Ralph's and live forever"
If you're hoping for anything but cheeseburgers and chili, you've come to the wrong place. But, if you like live music, cheap beer, and immortality, Ralph's is happy to oblige.