Saturday January 28, 2017 from 11AM - 5 PM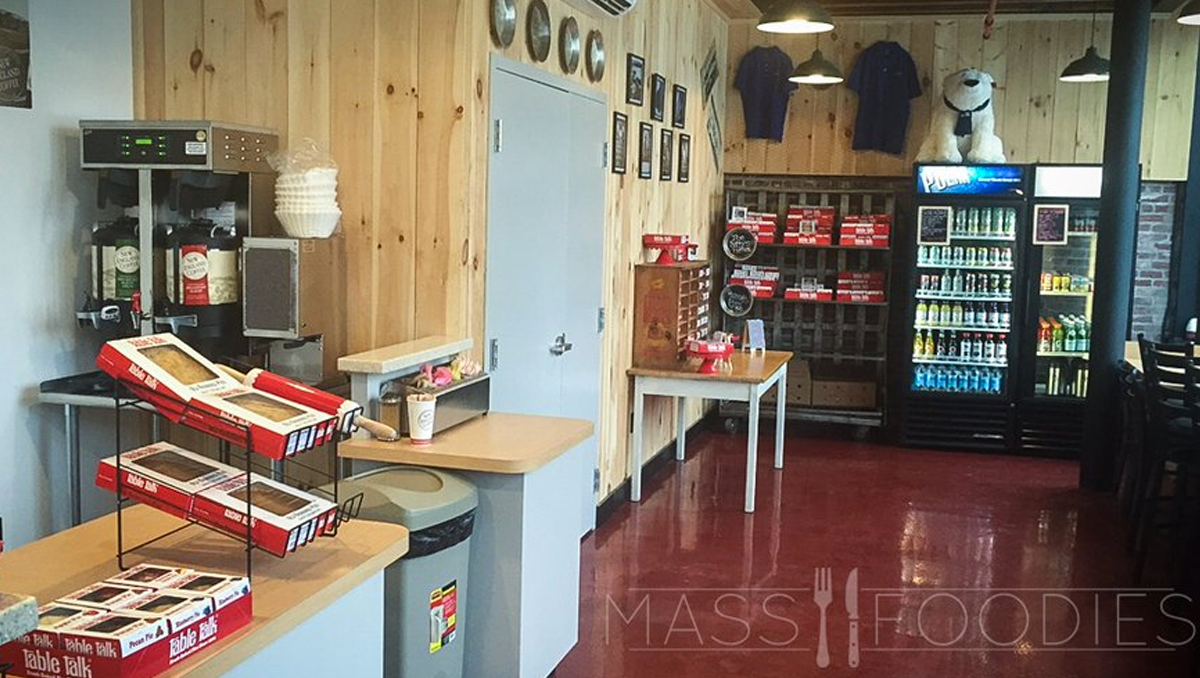 Now open, Table Talk Pie's retail store located across from Crompton Collective in Worcester. 50¢ small pies and coffee? Yes, please!
---
Saturday Jan. 28 - Sunday Jan. 29, 2017

Come in from the winter cold to the warmth of the Worcester Art Museum's annual floral extravaganza, when the Museum blooms with flower arrangements inspired by works of art. 
---
Friday January 27, 2017 at 7:30 PM

CIRQUE DREAMS Jungle Fantasy is an exotic encounter inspired by nature's unpredictable creations that are brought to life by an international cast of soaring aerialists, spine-bending contortionists, acrobats, jugglers and musicians. 
---
Sunday January 29, 2017 from 11:30 AM - 2 PM

See the faces behind the Worcester Instagram cameras to share with business owners, young entrepreneurs or really anyone who wants to attend, how they've mastered the photography world both on social media and as a viable business. The Insiders will kickstart the event by discussing the four topics of discussion (photography business, SEO & Blogging Photography, Food Photography and Cityscape) and creating interactive, hands-one learning experience. 
---
Saturday - Sunday, Jan. 28 - 29, 2017

Discover the hidden science stories all around us at the EcoTarium's newest, hands-on interactive exhibit! The middle level of the museum has been transformed for this 2,500 square foot exhibit featuring live animals, interactive components, and natural history specimens, to give children and families the opportunity to experiment, engineer, and observe the science that is happening on our streets and in our neighborhoods.
---
Saturday, January 28, 2017 at 7:30 PM

Take a trip down melody lane with Decades Rewind, featuring over 60 songs effortlessly blended into unique medleys from the most prominent decades in music history.  This fully live concert experience features an 8-piece rock band and 6 brilliant rocking vocalists surrounded by rock and roll stage lighting, poignant videos of American culture and over 100 costume changes. 
---
Saturday January 28, 2017 from 8 AM - 11:30 AM

Come out with you family and friends and enjoy some apple pancakes with us. Apple and plain pancakes, sausage and beverage (coffee, tea, hot chocolate, hot and cold cider and  milk) all for $5. Picnic tables are in the showroom with a wood burning stove for warmth. Family of 4 for $20.
---
Saturday, January 28, 2017 from 12 PM - 2 PM

Stormtroopers and Jedi are landing at the EcoTarium! Come dressed as your favorite character and meet members of the 501st New England Garrison from 12:00 p.m. - 2:00 p.m. While you're here, learn about space exploration and more in our Science Discovery programs and shows in the Alden Digital Planetarium: A National Geographic Theater. 
---
Sunday January 29, 2017 from 5 PM - 8 PM*

Worcester's Best Chef competition will celebrate 10 years as the Central New England region's premiere culinary competition. Marking the occasion, this year's event will feature a battle between the top finalists and Iron Chef champions from the last nine years, all converging on historic Mechanics Hall to lay claim to bragging rights that will follow the answer to the ultimate question - Who will be the "Best of the Best?"
Ticket sales will end at 11:30pm on Saturday, January 28
---
Saturday January 28, 2017

A Festival Day that is Brazilian at its heart! Celebrate like a Brazilian with Capoeira demonstrations, Brazilian and African music, food, and variety of hands-on experiences, and enjoy tours of the exhibition! Free.
---
January 29, 2017