Shabby Chic and Truly Unique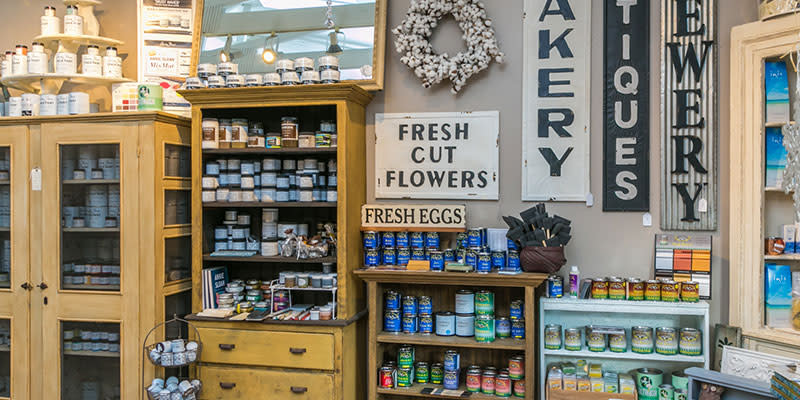 Signature Finishes in Grafton
Check out these one-stop shops for antiques, furniture, collectibles, vintage treasures, shabby chic furniture, distinctive home decor, milk paint, imaginative gifts or just a little creative inspiration. If the woman in your life likes art, antiques, DIY-ing, decorating or vintage fashion - these are must-stop stores: Crompton Collective, Worcester, Mass., Birch Alley, Worcester, Mass., Signature Finishes, Grafton, Mass. 
---
Stylish Clothing
Sweet Janes in Worcester
These beautifully curated storefronts showcase everything from designer dresses and suits to shoes and handbags and jewelry. The inventory is always changing so check out these places for some unique clothing finds: Sweet Jane's Designer Consignment Store, Worcester, Mass., French Twist, Worcester, Mass. 
---
For The Girl Who Loves Worcester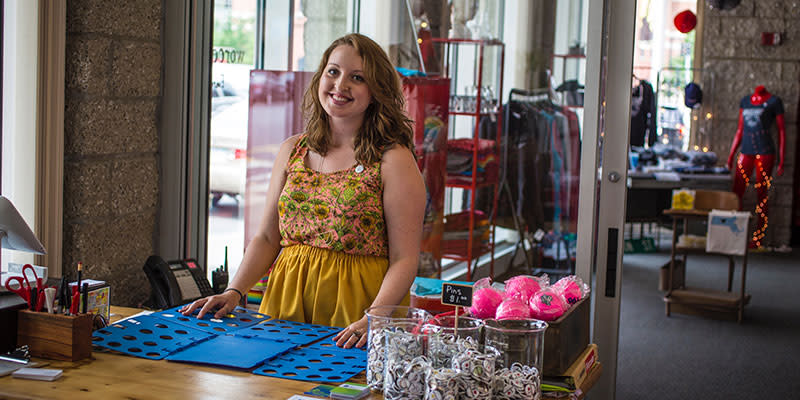 Is your Valentine from Worcester or simply loves the city? At Worcester Wares at The DCU Center, you'll find over 44 artists and organizations showcasing silk-screened shirts and sweatshirts, cool pins, mugs, household items, magnets and so much more. 
---
Handmade Leather Totes

Handmade in Hudson, Massachusetts, C.A.S. Handmade's high-quality bags are beautifully designed and sewn by Cara DesJardins and her small team of leather crafts people, and made of full-grain leather and 100 percent linen. +discover
---
Indoor Urban Garden Terrariums 

Fossils, crystals, air plants, taxidermy - these are just some of the intriguing treasures to be found at this curiosity shop in Worcester. The owners/artists handcraft at Seed to Stem each unique terrarium themselves as well as all the botanical art in the store. Their designs are influenced by the natural world, travel, abd their personal stories. For that whimsical woman in your life, you're sure to find the perfect treasure here. 
---
Elegant European Dinnerware 

One of the leading home brands in America, Juliska Tableware, creates elegant European inspired tableware inspired by the gathering of family over food and centuries of European design. Martha Stewart called their designs "the perfect place setting!" This is the also the perfect gift for the woman in your life who appreciates fine dinnerware and entertaining. 
---
Handcrafted Stoneware, Porcelain, and Raku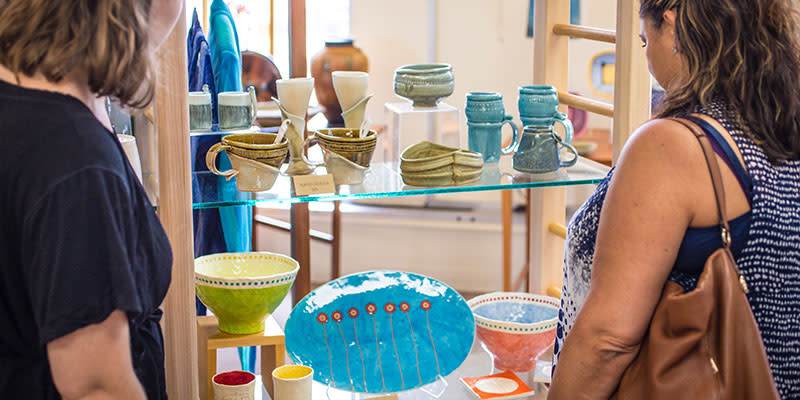 No two pieces are the same, and each is handcrafted right in Sturbridge, Massachusetts at Sturbridge Pottery. From vases to bowls and platters - you'll be sure to find a special gift that's not only beautiful but functional too. You'll find a wide array of colors and patterns to choose from, and the receiver of your gift will know you spent time to pick out the perfect unique creation just for them: Sturbridge Pottery, Sturbridge, Mass., Worcester Center for Crafts, Worcester, Mass. 
---
Women Who Love Wine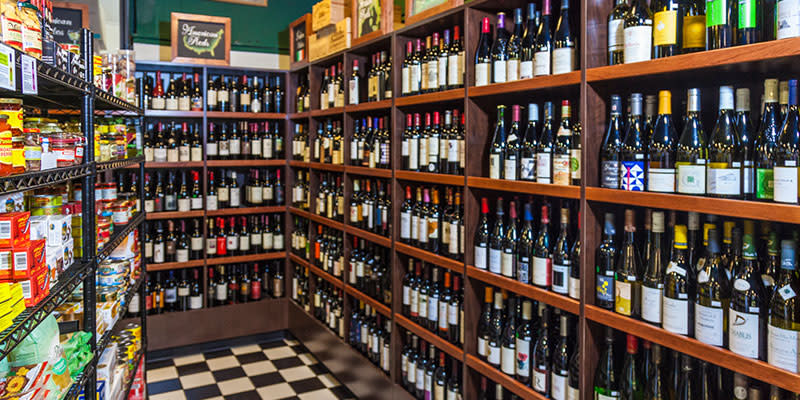 You can't go wrong with wine as a gift for her! Give someone a Hyder's wine tote filled with six of their favorites. 10% off six or more wines, and 20% off 12 or more. Mix and match! Totes are an extra $5. Hyder's Mediterranean Market, Worcester, Mass. 
Booked your Valentine's Day dinner plans yet? Check out these romantic eateries.