MTNSide Ski & Ride
499 Mountain Road, Princeton, MA
Skiing is a great way to enjoy the snowy winter weather. This shop has everything you need to stay warm during your outdoor adventures, including high-quality boots, jackets, snow pants, and more. It's located at Wachusett Mountain, so you'll be able to hit the slopes right after purchasing your new gear.
Sweet Jane's Designer Consignment
120 Main Street, Worcester, MA
If you've got an eye for designer labels and looking to update your winter wardrobe, you'll want to check out Sweet Jane's Designer Consignment. This high-end consignment store is a great place to pick up women's winter fashion, like coats, sweaters, and pants. They offer amazing sales and discounted prices that can be up to 80 percent off original retail!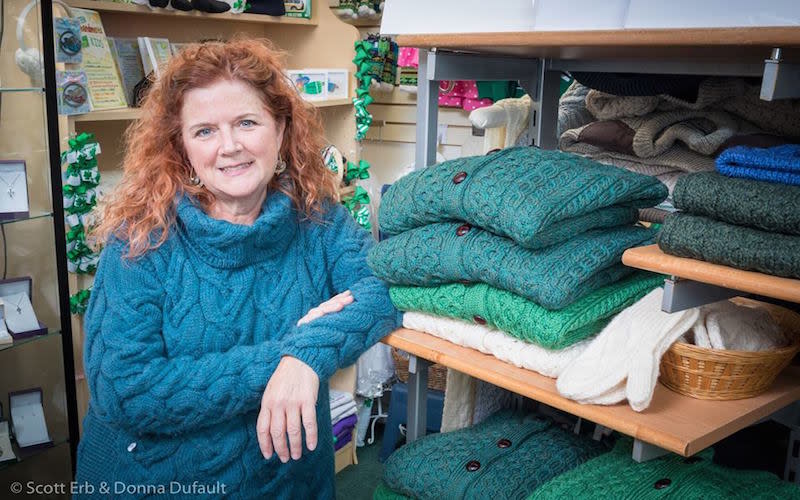 The Tinker's Cart
Worcester Public Market, Worcester, MA
Irish culture has long been celebrated in Central Massachusetts, and The Tinker's Cart is a shop where you can pick up winterwear with an Irish touch. They carry a range of knitwear and winter accessories, including sweaters, sweatshirts, capes, hats, scarves, and socks. They have products available for both women, men, and even the little ones.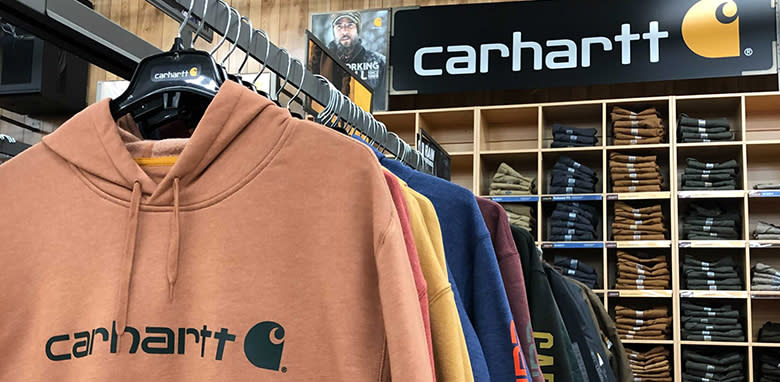 Klem's
117 W. Main Street, Spencer, MA
Klem's is a popular local department store that carries winterwear for the whole family, with options for men, women, and kids. Shoppers will find utilitarian outerwear and accessories that are sure to keep you warm. They pride themselves on offering a standout customer experience - their team is always willing to answer questions and special order the products you need.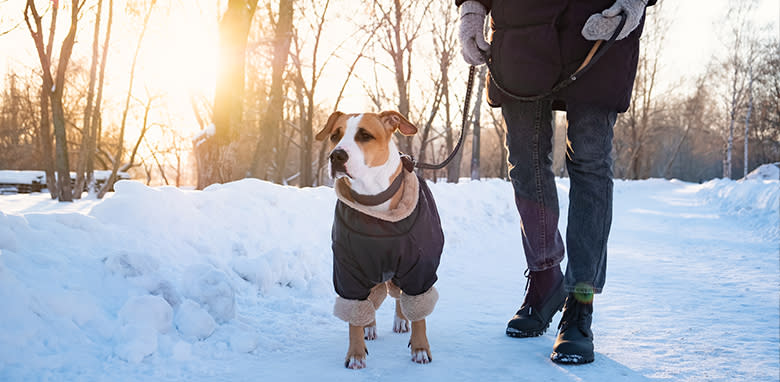 Quite Fetching Barkery and Pet Boutique
1 Grafton Common, Grafton, MA
You won't want your furry friend to get cold in the snow, so Quite Fetching has a selection of adorable dog clothing to keep them warm. They have plenty of other products for your pet, including delicious handmade treats and irresistible toys. This boutique also hosts events that bring the community together, like their weekly Yappy Hour, Dog Yoga, and more.
Haberdash
138 Green Street, Worcester, MA
Haberdash is a women's clothing boutique with a chic bohemian flair. In the winter, you'll find classics like chunky knit sweaters, cozy beanies, and fashionable boots. This boutique is women-owned and they pride themselves on stocking products from local makers and other small businesses.
French Twist Boutique
244 West Boylston Street, West Boylston, MA
French Twist Boutique has an excellent selection of winter clothing available for women of all ages and sizes. They have plenty of practical jackets, as well as sweaters and tunics for everyday winter wear. You'll be sure to find plenty of fun colors and prints when shopping here.
The Thrifty Gypsy
531 Main Street, Sturbridge, MA
The Thrifty Gypsy is a clothing store and gift shop with an eclectic ambiance you'll love. They offer a rotating selection of clothing and accessories for women, which often include winter wear like jackets and sweaters. You'll also find delicious local candies, jewelry, soaps, and other gifts, which are perfect for treating yourself or someone else.
Eddie's Footwear
16 W. Main Street, Dudley, MA
When the snow starts to pile up, it's important to have a reliable pair of boots that are waterproof and offer plenty of traction. Eddie's Footwear specializes in boots that are both practical and stylish. Their selection of rugged boots and shoes is geared mainly toward men, although there are also several unisex shoe options. When your boots are a bit worse for wear, they provide shoe repair and cobbler services.
Sassy Foxx Consignment
19 Depot Street, Uxbridge, MA
This chic local consignment store is a great place to buy and sell fashionable items, including winterwear. Consignment stores are one of the best ways to find unique or designer items at affordable prices. Sassy Foxx also offers quirky vintage accessories like hats, shoes, and jewelry.
Lake Road Living 
371 Main Street, Sturbridge, MA
This Sturbridge-based fashion boutique marries classic and flattering pieces to elevate New England fashion. Polished women's wear lines the shop with pieces made by local talent like Birchouse Botanicals, Filigree Beaded Gifts, Savvy Design Jewelry and The Humble Fox. Paralegal turned stylist, Paula Bowne, seamlessly (if not a bit skeptically!) moved her life from sunny Texan winters to frigid Massachusetts temps, and opened Lake Road Living with commendable grace. (Pro tip: By mid January, the winter clearance sale has begun—so there's no better time than now to pay Paula a visit.)
LuLu's Jewelry & Gifts
68 Church Street, Whitinsville, MA
LuLu's gives every shopper a fun, quirky and unique perusing experience in the heart of Whitinsville. With everything from body scrubs and bath bombs to houseware, fine jewelry and baby items—it's a one-stop shop for the gift-giver and receiver.