Late night eating means different things to different people. Were you at the office late and need to find food before going home to crash? Did the kids have practice and "date night" got pushed later than usual? Or did you go out for drinks after work and forget about dinner, then realized it's midnight and you need nourishment?
Here are a few of our favorite places to eat and drink long after the sun goes down!
One of Worcester's most popular restaurants is also one of Worcester's best late night eating spots because they serve their full menu right up until 1:00am. Where else can you get Conejo Blanco (braised rabbit), Chuletas de Cordero (grilled lollipop lamb chops) or Venado a la Parrilla (venison steak) after midnight with a glass of outstanding wine or an expertly crafted cocktail? That's right, only at Bocado!
Yes, that Antonio's. Known for huge slices topped with interesting combinations of veggies and meat, Antonio's serves pizza and lots of other menu items until 1:00am. If you are like a lot of people around here, your first introduction to Antonio's was late night at UMass Amherst. Come on, remember the House Special pizza with onioins, mushrooms, peppers, hamburg, sausage and pepperoni? Well the new Worcester location is a bit more upscale (it has a drive thru) but the pizza is the same. And don't forget to wash it down with one of over 45 beers on tap.
There is a lot of nightlife down on Green Street in Worcester, so you might just find yourself wondering around looking for some late night chow. Mai Tai serves pretty much the entire menu right until 1:00am, but late night Mai Tai's is also a club, so if you are looking for ambience, you won't find it here. But if you don't mind eating, dancing and drinking all in the same spot, then Mai Tai's may be for you!
Vincent's is well known for an eclectic offering of music in a truly unique atmosphere, but it is also a great place to enjoy a quick bite too—especially their meatball sandwich and cheese and crackers. Sister restaurants, Nick's Bar & Restaurant and Ralph's Diner, also serve late and are "must try" late night haunts!
Don't Forget The Classics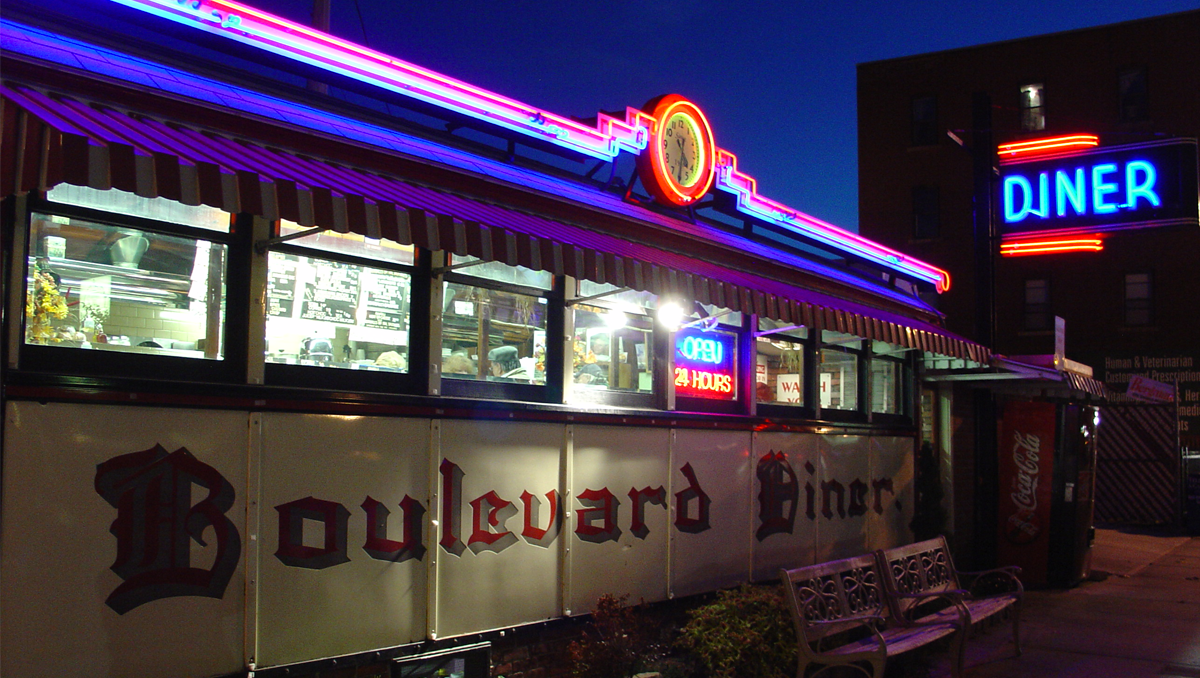 Going way back, grabbing a pizza and beer at the Boynton or Chinese food and a Mai Tai at Nancy Chang's were options. Then some restaurants started offering bar meals late and that opened up the options even more….the Sole was serving their famous kettle meals until midnight (now until 1:00am) and at Brew City a burger and beer were available later right up to closing time. For real late nights, the Kenmore or Boulevard Diner was serving 24 hours so both places had lines out the door long after the bars shut down.