From spectators and masqueraders, all are welcome to join in the revelry during this family-friendly festival. Here's eight things to know as you start your countdown in advance of this summer's joyous event.
Sequins, Feathers and More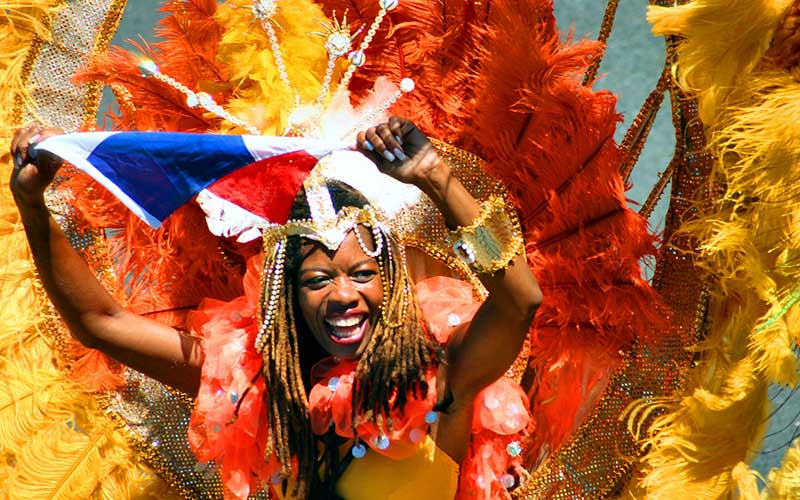 You can look forward to seeing dazzling costumes worn by parade performers. Both beautiful and intricate, they often feature detailed beadwork, sequins, feathers, and vibrant colors in celebration of island culture.  
Building Community for All
Founded by a Worcester resident with family ties to Grenada, this festival brings together community members of all ages who are from Worcester, Boston, Providence and throughout central Massachusetts with the intention to foster unity and appreciation of diversity.
Eat and Enjoy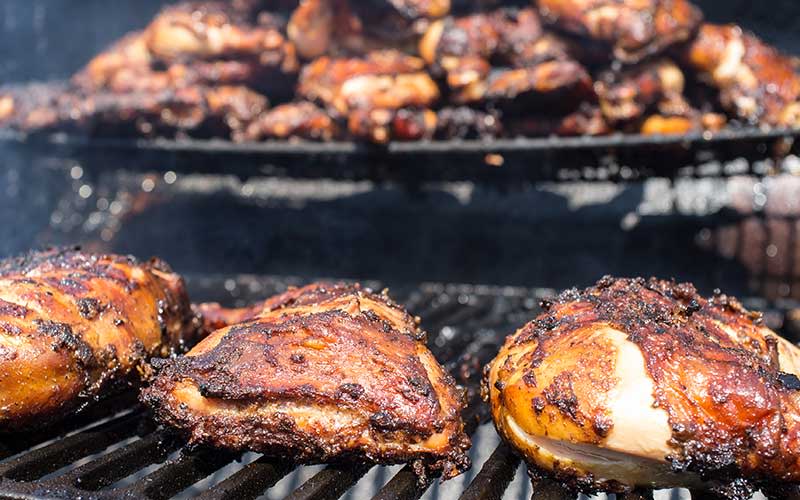 Bring your appetite! A variety of signature Caribbean foods will be available for purchase throughout the day, like Jerk chicken, fried dumplings and more. Find your favorite dish or sample a little bit of everything. 
Look Out for the Grand Marshall
The Grand Marshall in the Worcester Caribbean Festival parade is chosen to represent the festivities and lead the processional. Make sure to give her a wave back when you see her in recognition of her dedication to the day's fun.  
Performers from Boston to Worcester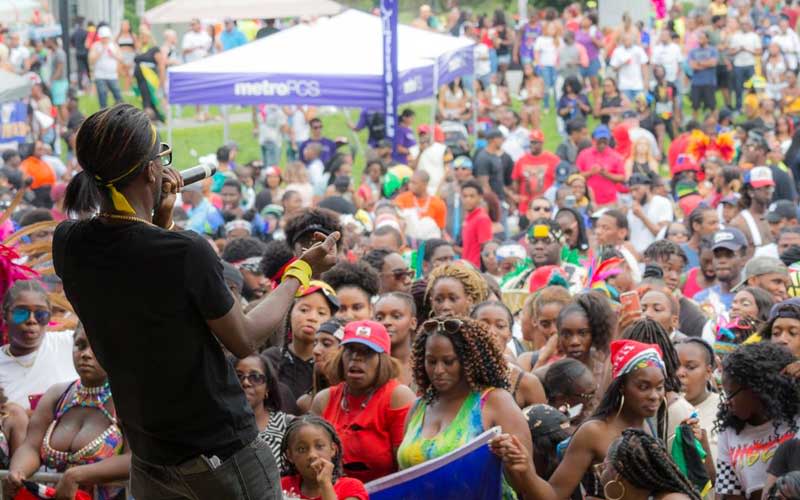 All good vibes from Boston to Worcester. Dozens of parade performers who are active in Boston's Caribbean carnival scene are expected to bring their talents, energy and enthusiasm to Worcester for an afternoon.
Celebrate with Thousands of Revelers
Worcester's Caribbean Festival continues to evolve each year, with this summer's theme focused on sharing the spirit of island culture and promoting an inclusive environment for all. Past festivals have boasted a turnout of nearly 25,000, with that amount projected in 2019.
Floats on Display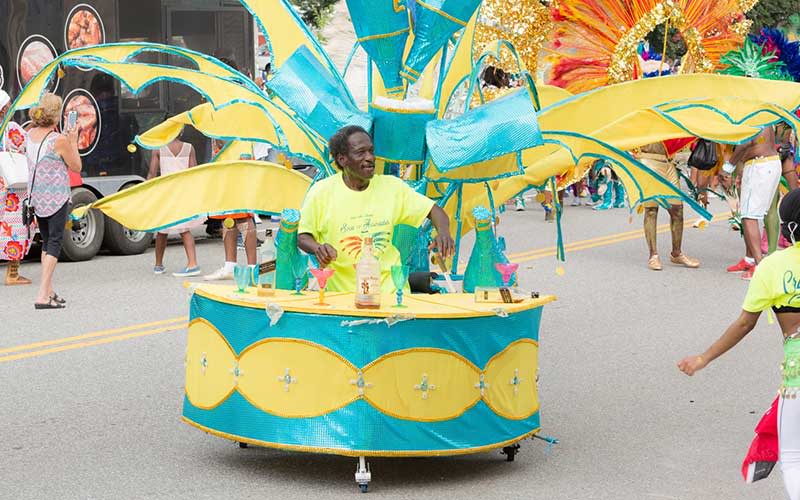 A handful of floats will make their way throughout the streets of Worcester along with festival masqueraders. Construction of the floats can take months, with each one meant to inspire the crowds of revelers with their displays of bright, Caribbean colors and décor.
Island Music and Dancing
Your feet won't be able to stay still once the live music floats through the air. Share in celebration of Caribbean culture and let the beat guide you while you dance to your heart's content.
---
For the full Caribbean Festival schedule, visit the official Worcester Caribbean Festival website.