Celebrating 100 years of space exploration and technology, Worcester is home to innovation and manufacturing that moved the needle in extraplanetary exploration. Come celebrate in the city with free admission to several sites who will be hosting space themed activities and exhibits on July 20, 2019:
Pop Up Gallery / 20 Franklin St., Worcester / 12 PM - 6 PM 
3D planetary banners, cutting edge laser technology, automated instruments, and space themed art and food.
Family friendly rocket launches, paint tables, and games of catch.
A special curation of moon landing technology from David Clark  Company, and rocket relics from the "Father of Modern Rocketry" Robert Goddard (in partnership with Worcester Polytechnic Institute)
Technocopia / 44 Portland St., Worcester / 2 PM - 5 PM 
Tours and demonstrations in an exciting multi-generational maker space
Clark University / 950 Main St., Worcester / 12 PM - 5 PM
Rare relics that highlight Robert Goddard's experimentation and research in rocketry. Including R. H. Goddard's  famous rocket launching frame.
Different sites will have different daily schedules. Schedules are still being updated and details can be found on the Worcester On The Moon website, event page and event map. Parking is available in various locations across the city.

Redemption Rock Brewing Co. is one of the participating venues
Nationally recognized for its up and coming restaurant scene, Worcester invites you to any of the following restaurants, bars, and cafes to enjoy space themed and Worcester space fact finds!

110 Grill
Revolution Pie and Pint
Brew Beer Garden
Brew on The Grid
Redemption Rock Brewery
Acoustic Java Roastery and Tasting Room
Bedlam Book Cafe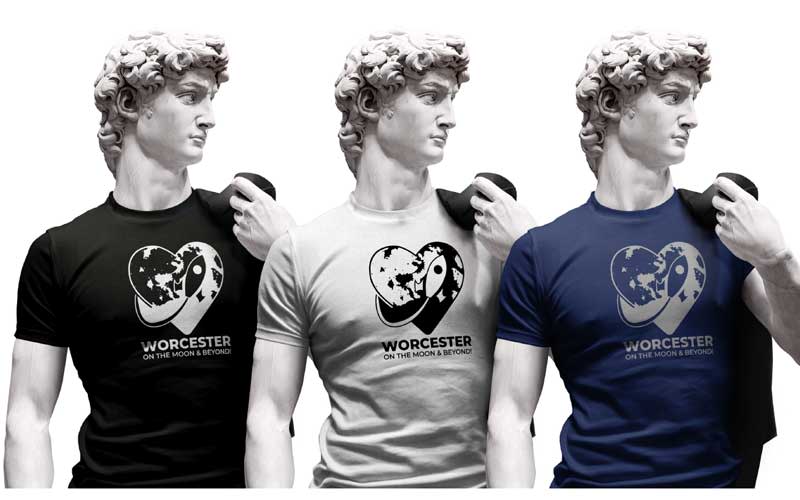 Even more space-themed fun
Show your love for space exploration and Worcester with a special t-shirt, available via online order for a limited time! T-shirts will be available for pick up at Technocopia. 
Enjoy a special baseball game! Join Worcester's home team, The Worcester Bravehearts, for an exciting space-themed event ending with a fireworks display and spacesuit giveaway! Must purchase tickets.
---
Interested in sponsoring the event, making a donation or getting involved? Click here for details.