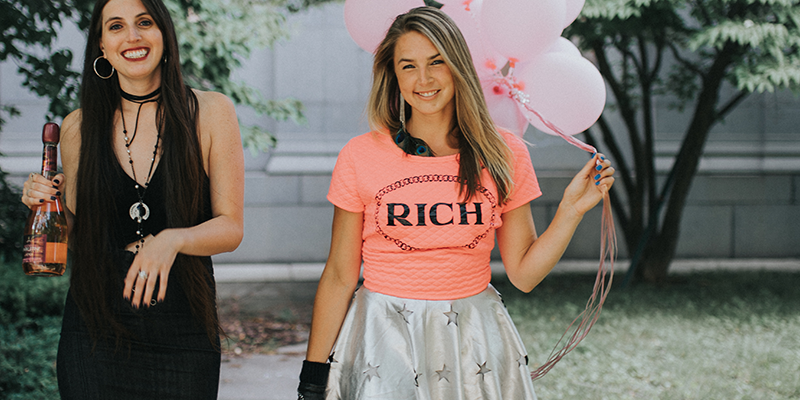 Pop It co-hosts Sarah Connell and Molly O'Connor
Venture behind Rotman's Furniture and you'll stumble upon Gunther's latest place of work, Acoustic Java. (Come on, we all knew it was inevitable that Central Perk would be ultimately thwarted by Starbucks after the series finale of Friends.) When you start to feel like it hasn't been your day, your week, your month, or even your year, Acoustic Java will be there for you.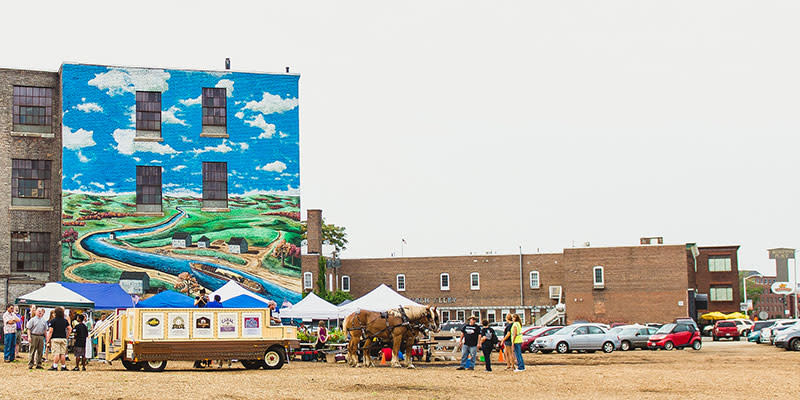 Lucky for you, Crompton Collective, Seed to Stem, Bedlam Book Cafe, BirchTree Bread Co., and the newly minted Worcester location of The Haberdash all fall under one roof. In a single morning, you can pick up a vintage Mountain Dew sign from the 1950s, a collection of poems by Anne Sexton, a naturally leavened loaf, that Free People dress you've been coveting, and more succulents than you can carry in your tiny backpack. Trust us, The White Room is nothing like the one Eric Clapton describes in his Cream song by the same name.
---
---
Bedlam Book Cafe and Seed to Stem have both played host to Sofar Sounds, a monthly concert series where the performers are secret and the location is withheld until 24 hours prior to the show. Sofar is short for 'Songs from a Room.' (Robert Pattinson once played a London Sofar.) Here in Worcester, we have been treated to a number of burgeoning acts including Luke Concannon, a friend of Ed Sheeran's who Ed has been known to call his "hero." @SoFarWorcester keeps us in the loop on how to sign up for tickets to upcoming shows. Who knows, you too could end up in the same room as Edward Cullen.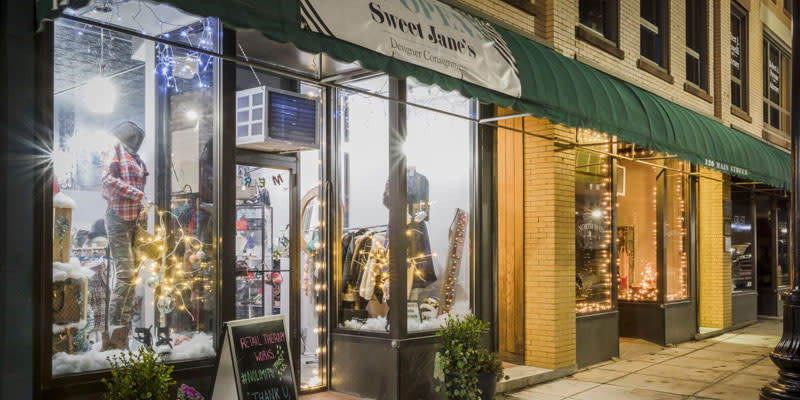 Is there anything better than strolling into a boutique consignment shop and getting the star treatment from the staff? At Sweet Jane's, you'll likely meet Amanda Jane herself, as you walk through the door. She will serenade you, psychically predict what you're looking for, and in no time, she'll have you trying on a dress *literally* worn by Gossip Girl's resident malice maven Blair Waldorf. She's got a wardrobe from the latest flick to film in Worcester, The Honest Thief, starring Kate Walsh — Addison Montgomery herself! AJ can take one look at you and find the perfect high end piece for your style. The best part is that her love for her work is contagious; you'll leave beaming, even if you just came to look around.
Like all of her films, The Holiday directed by Nancy Meyers, features beautiful and charming women with beautiful and charming homes falling in love with average and sometimes above average men. While Cameron Diaz eventually ends up with our favorite ubiquitous Briton Jude Law, she first arrives in Surrey fresh off a break-up with an appetite for nothing but booze and snacks, intent on throwing herself an elegant party for one. We are fortunate to have Ed Hyder's Mediterranean Marketplace, our very own shop here in Worcester to stock up on similar wares. Pick up carefully curated wines, enough cheese to last you a year, and homemade goodies like Ed's Famous Hoomus and the brightest tasting Tzatziki on this side of the Middle East.
Bring your snacks to Bancroft Tower for a Euro picnic. The structure itself falls somewhere between the Astronomy Tower at Hogwarts School of Witchcraft and Wizardry and the castle at which King Arthur and his Knights of the Roundtable crudely battle the French in Monty Python and the Holy Grail. The scenery is gorgeous, and you should make a game of guessing just how old it is. We hope you're not disappointed.
WE HAVE HEARD that the one and only Rosie O'Donnell has been scouting property on Lake Quinsigamond, owing to her engagement to Worcester's only female mounted police officer. The rumors keep coming in… she likes to live by the water, she's posted many a photo of her family by a lake. (We should know.) Since it is our primary mission at this time to have #RosieComeOnPopIt, we must insist that you spend a relaxing afternoon paddleboarding from Regatta Point to see what you can see. Please let us know if you find any Koosh balls in the water.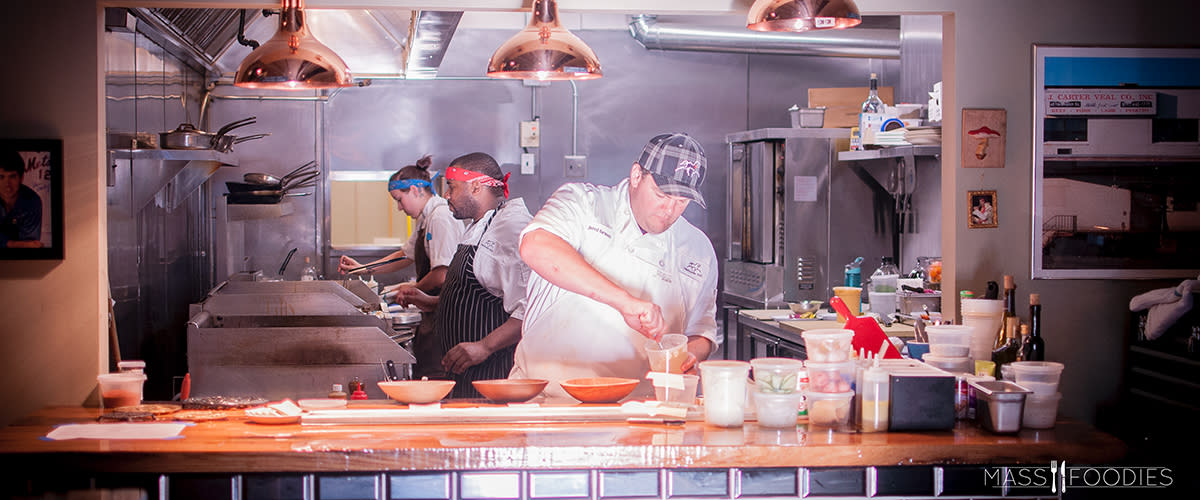 After you've shopped for movie star Kate Walsh's dress, drop by her favorite spot to grab dinner and a drink. deadhorse hill serves seasonal plates of hearty, delicious food, and the cocktails are our favorite in the city. Chef/co-owner Jared Forman honed his craft for years in his hometown of New York City, first interning at Per Se, then working with our podcast role model and culinary hero David Chang at momofuku. Order the whole fish, you deserve it. We hope you partake in an epic staring contest with your black sea bass as you sip a carefully crafted cocktail or a natural wine. Other celeb sightings at dhh have included Anthony Ramos of A Star is Born, Rob Pope of Spoon, and Bill Murray of every Wes Anderson flick you've ever loved.
Avoid setting your home on fire with your brand new "science oven" and head to Nick's. See if you can figure out in which booth Jennifer Lawrence forced Christian Bale and Jeremy Renner to smell her "rotten and delicious" freshly painted fingernails. Where did Robert DeNiro hold court among a sea of gangsters? Re-watch American Hustle for the big reveal.
---
You can follow Pop It on Instagram at @popitworcester.