Where to eat
Worcester is home to the original 'lunch wagon king,' T.H. Buckley - a man who gave rise to a diner empire. During the 1990's, restaurateurs in Europe went so far as to ship Worcester Lunch Cars overseas in an attempt to replicate authentic American cuisine, but the area has managed to hang on to plenty of its original cars. Take, for example, #730 - The Boulevard Diner, open 24 hours a day, 7 days a week. Or, car #660 - home to Ralph's Chadwick Square Diner where you can order chili and a cheeseburger before making your way upstairs to enjoy live music in the adjacent firehouse.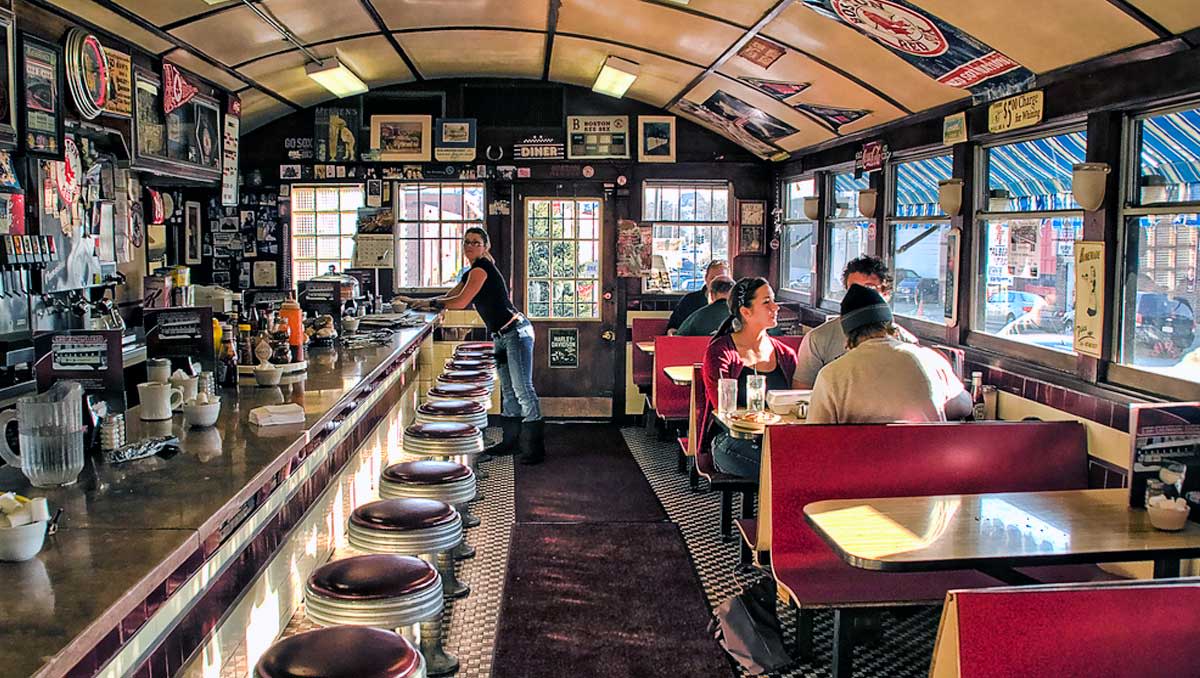 But, if diners aren't in your DNA, our Artisanal Bread Scene might be just what you're looking for. (Either way, we beg that you don't leave Worcester without carving your name in a booth at George's Coney Island. Make sure to order your hot dogs 'up' along with a Polar Seltzer and admire the external mural painted by local artist, Kai Griffiths.)
Artisanal Eats
---
The Artisanal: Crust Artisan Bakeshop offers up baked goods, provisions, and naturally leavened breads along with locally roasted coffee at 118 Main Street, Worcester.
The Art: Take your hand-rolled Ham & Cheese croissant to-go on a stroll across the street to view 'Reversible' painted by Spanish artist, Sabek, and 'Bird #6' painted by Brazilian artist, Arlin Graff.
---
The Artisanal: The craft toast trend is alive and well at BirchTree Bread Co. where dough is prepared in a long, slow process with natural leaven and brought to peak fermentation before baking on the hearth at 138 Green Street in Worcester.
The Art: Take a stroll after brunch down to neighboring eatery, Lock 50, at 50 Water Street to admire the work of Native American Artist, Spencer Keeton Cunningham and grab a drink.
---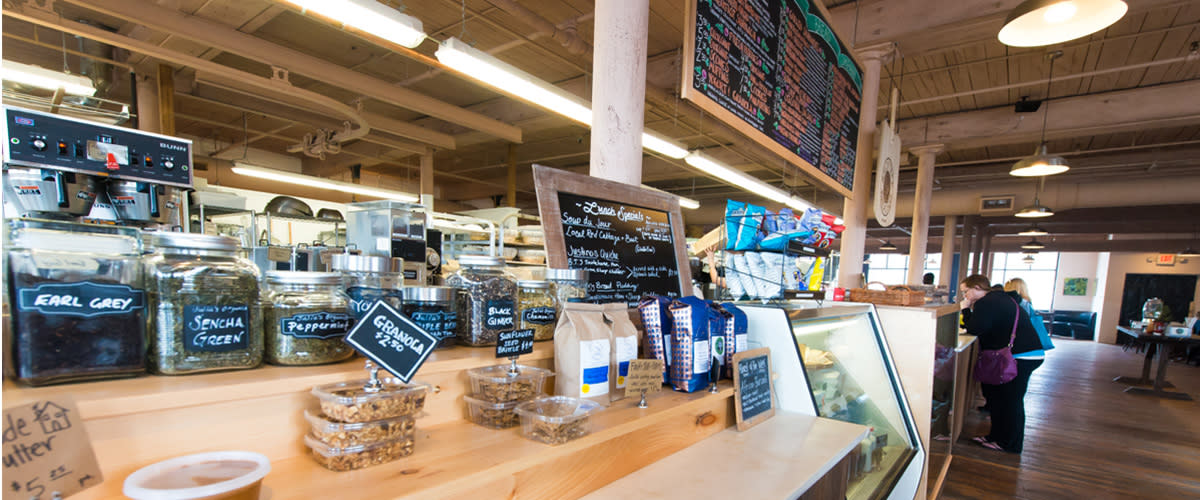 ---
Where to Drink
No one has better dive bars than Worcester. Vincent's is laden with taxidermy, Nick's is so dark you'll to get lost, and the Hotel Vernon boasts a speakeasy in the basement that's surely littered with ghosts. Of course, there is 'The Dive Bar' itself, located just inside a chilling wall painted by local muralist, Scott Boilard. The Dive Bar is home to the city's most popular beer garden where bartenders pour elusive brews from the likes of Hill Farmstead, Trillium, and Honest Weight. Central Mass' embrace of the 'craft' tradition leans on showcasing small, independent, fresh and handmade ingredients. We may love our dive bars, but we're likewise smitten with an impassioned attention to detail.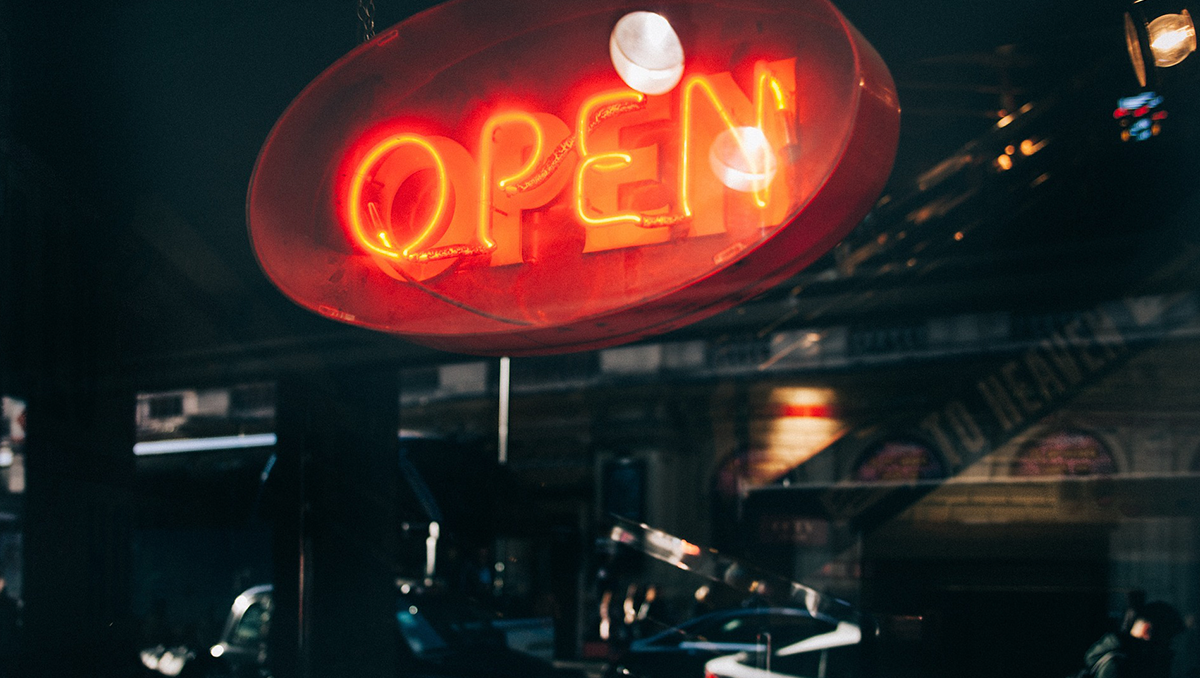 Craft Libations
---
The Craft: The People's Kitchen at the Citizen is comprised of a formal dining room, a wine bar, and a craft cocktail hideaway, all located at 1 Exchange Place in Worcester. Duck through the back alley to locate an ambitious cocktail program hidden in the basement of the city's former Municipal Building where a holding cell is still intact.
The Creation: Walk one block to Waldo Street to find the Mechanics Hall mural of New York City based artist, Morgan Blair. Each of the shapes used in her work were inspired by the architecture inside Mechanics Hall.
---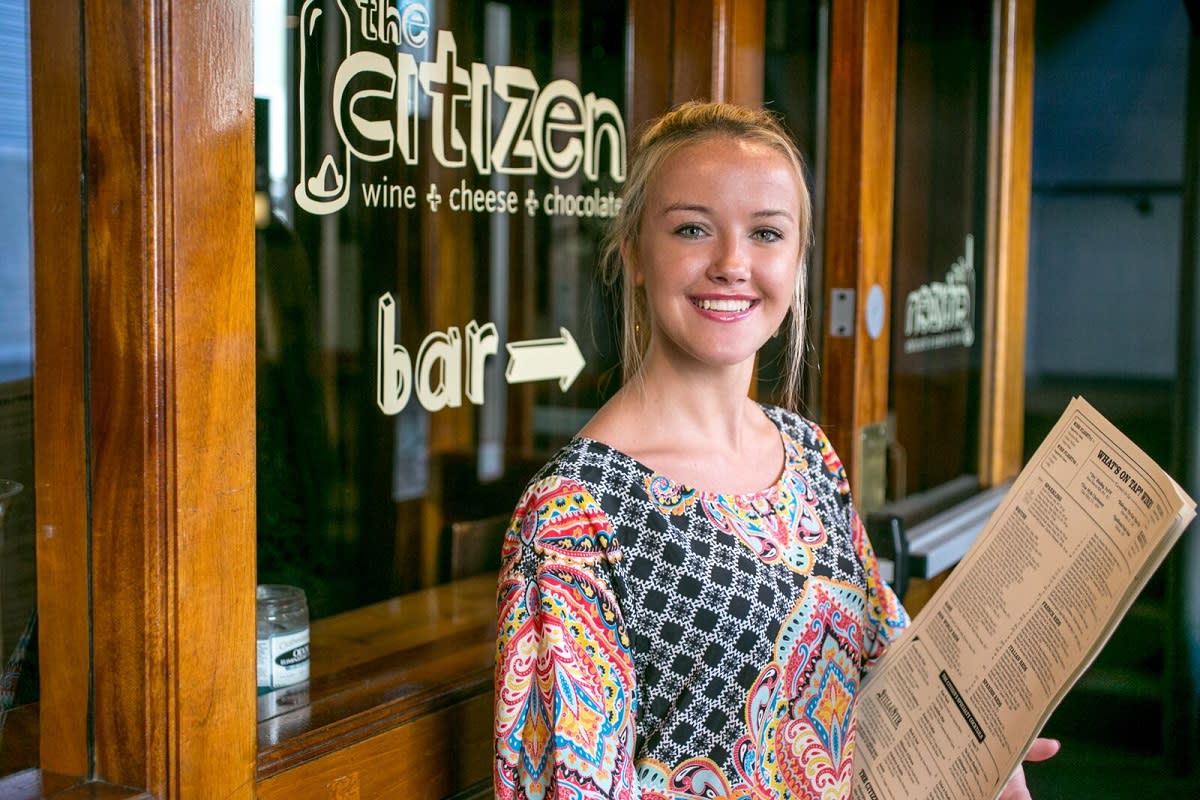 ---
The Craft: Acute attention to craftsmanship and consistency have gained Tree House Brewery a dedicated cult following from all over the country. The brewery's new facility in Charlton marks a physical departure from Tree House's origins in a humble garage. Given Tree House's rapid growth, the brewery's quality and attention to detail remain unbelievably unchanging. 
The Creation: Artist, Dean McKeever, brings together "ideas of joy, togetherness, adventure, and the human spirit." As the mastermind behind all of Treehouse's label art, he has developed a reputation for his eye-catching illustrations and designs, which appear throughout the brewery in various forms.
---
Where to Shop
Central Mass' barrage of terrific vintage retailers is likely a result of our proximity to the legendary 'Brimfield Flea Market.' As the largest outdoor antiques show in the world, Brimfield has built up a loyal cult following from near and far including a slew of notable celebrities. Diehards will trek two miles out and back to peruse over twenty fields of vendors from sunrise to sundown. Brimfield Antique Show officially takes place over one week spans in May, July, and September, but there's plenty of vintage to go around. Molly McGrath of Grime wants her customers to feel like they've just wandered into an eccentric rich woman's closet. As if Grime's troll doll decor isn't arresting enough, McGrath's stunning vintage selections for both men and women have amassed @grimeclothing more than 13.2k followers on Instagram. One look at her page will have you hopping on the next train to Union Station for a shopping excursion.
Signature Styles 
---
The Store: Crompton Collective is a curated boutique marketplace located in a former mill building at 138 Green Street in Worcester. Breezing through the shop is like wandering around a living Pinterest board of Central Mass' growing creative community.
The Style: Just up the block you'll find the new Fidelity Bank Worcester Ice Center complete with a gigantic mural by Canadian artist, Earth Crusher.
---

---
The Store: Don't forget to visit Worcester Wares at the corner of Commercial and Exchange Street for original design pieces that pay homage to our fair region. You'll find all of the staff sporting Worcester Wares originals across the way at deadhorse hill, a 'rustic-chic' culinary sanctuary.
The Style: Worcester Wares is located inside the DCU Center, an arena which also boasts 'The Proposal,' a mural that Berln-based artist, Tavar Zawacki used to propose to his girlfriend last year.
---