Major Taylor Statue & Museum 
Marshall W. "Major" Taylor was the first Black cycling world champion and is celebrated throughout Worcester—his city of residence—for this legacy. Worcester is home to a street, a parking garage and a statue that all pay homage to Major. And in 2021, the city added a Major Taylor Museum to this list. When speaking of the museum's opening, Major's great-granddaughter, Karen Brown Donovan, said, "It's going to showcase the life of a man, who, as my late father used to say, 'fought the odds.' I believe this museum will truly have the power to inspire." Check out the memorabilia, photographs and digital displays for yourself at 2 Main St. 
---

Black-Owned Cuisine  
Black-owned restaurants are home to some of the most sought after cuisine in the area, like hidden gem Aretha's Kitchen and local comfort Addie Lee's Soul Food. Regional photographer George Annan Jr. recommends the fried chicken, ribs and catfish at Addie Lee's, plus a side of mac & cheese and an iced tea to wash it down. For more food that fuels the soul, click here to discover additional Black-owned spots. 
---

Worcester Black History Project 
"Worcester Black History Project celebrates Black history every month of the year and we encourage others to do the same," says Deborah Hall, Founder and Director of the Project. WBHP and Worcester Historical Museum (WHM) work in collaboration with local organizations and community stakeholders in the collection and preservation of this important local history. Virtual programs, like the Intersection of Nipmucs and African-Americans in Worcester and All That She Carried: The Journey of Ashley's Sack, A Black Family Keepsake bring Black discussion to a wider audience. To stay abreast of future programming, find updates on Facebook, Twitter and Instagram.  
---

Crocodile River Music 
Crocodile River Music brings to light African music, art and dance—to New England and beyond. Their team is comprised of a diverse crew who has travelled all over to share the cultures of Africa on a global scale. Through various programs, they aim to promote and perform African and African-influenced music that informs, connects and inspires. Book one of their programs for a concert or festival and your guests will witness an unforgettable experience as they move to the beat of African rhythms and melodies.  
---

Worcester Caribbean American Carnival  
"Worcester is one of the most diverse communities in the nation," attests Jennifer Gaskin, President of the Worcester Caribbean American Carnival Assocation (WCACA). With more than 93,000 Caribbean immigrants in Worcester County, there's big reason for the full-scale Caribbean American Carnival.
"To celebrate Black History in Worcester is recognizing that Black History is world history and connecting with those in your community to understand their culture and experiences. The more shared culture and experience we have as a community the better we are at accepting and supporting each other," says Gaskin.
---

Worcester Hip Hop Congress 
The Worcester Hip Hop Congress Chapter is an arts non-profit, recently founded by a collaboration of local artists, educators and scholars with a shared passion for hip hop and the hub that is Worcester. With a mission of bringing positive social change through hip hop education, self-expression and community-building activities, the Congress celebrates the heritage of hip hop as a form of Black American music while valuing diversity, equity and inclusion in all efforts.
In 2021, Worcester Hip Hop Congress threw its first jam to celebrate the dance that was birthed by hip hop: breaking. This was the very first breaking jam held in Worcester's historic Mechanics Hall, which included a panel discussing the past and future of breaking, a workshop for beginners to learn foundational moves to the dance and crew battles with participants from various crews in New England. Hosting this at Mechanics Hall is a key moment in the venue's history as well, as it opens itself up to the cultural expressions that are rarely featured in these types of concert halls. 
---

Zion Tropical Market 
Zion Tropical Market is a Worcester mecca for African kitchen staples, breads, cookies and more. When you're seeking unique imported products, like flour from Kenya, authentic African donut mix, antioxidant rich African palm oil or the classic West African fried snack chin chin, this is a store you'll want to frequent.
---

The Hip Hop Influence
Black culture comes alive through music at Joe's Albums, particularly with throwback albums like 2Pac, Marvin Gaye, Dionne Warwick or Salt 'N Pepa. As Worcester Hip Hop Congress VP Angel Geronimo puts it, "From its origin in the Bronx in the early 70s, Hip-Hop has penetrated the mainstream consciousness and affected music and culture globally. Beginning as expressions of dance, music, and art by Black youth, the culture continues a legacy of Black creativity that shines through in the face of the oppressive forces of white supremacy and poverty. Today you can hear elements of Hip-Hop production techniques across all of pop music, with rappers featured in nearly every genre."
Supporting Local Musicians
"Supporting the many talented Hip-Hop artists - buying albums, artwork and merch, attending events, sharing their music - in Worcester is a way to celebrate Black culture all year round. Some of these artists include Ghost of the Machine, DJ Manipulator, Cyrus the Great, NASR, Danny Fantom, Jafet Muzic, Nu Element, Chuck Chillin, Joyner Lucas, Uzi Baby, Smokey Bruja, and the poet Ashley Wonder," Geronimo advises.
---

Juneteenth Festival
Juneteenth is the oldest nationally honored celebration regarding the end of slavery in the United States—and the Black Heritage Juneteenth Festival Committee produces a supreme celebration of cultures of the African Diaspora to celebrate. Click here to uncover more about Juneteenth celebrations in Worcester and look ahead to those in 2023. 
---

Black Nativity 
The National Center of Afro-American Artists brought an unforgettable dose of theatrics to the holiday season with the production of Langston Hughes' Black Nativity at Mechanics Hall in 2021—featuring an all-Black cast of professional performers, amateurs and youth. 
---

Local Fashion  
Worcester offers a rich, diverse and creative community of entrepreneurs, many of which have started their own clothing, apparel and accessory brands and businesses. Here's a glimpse into some of the founders and brands that make up Worcester's Black fashion scene.  
---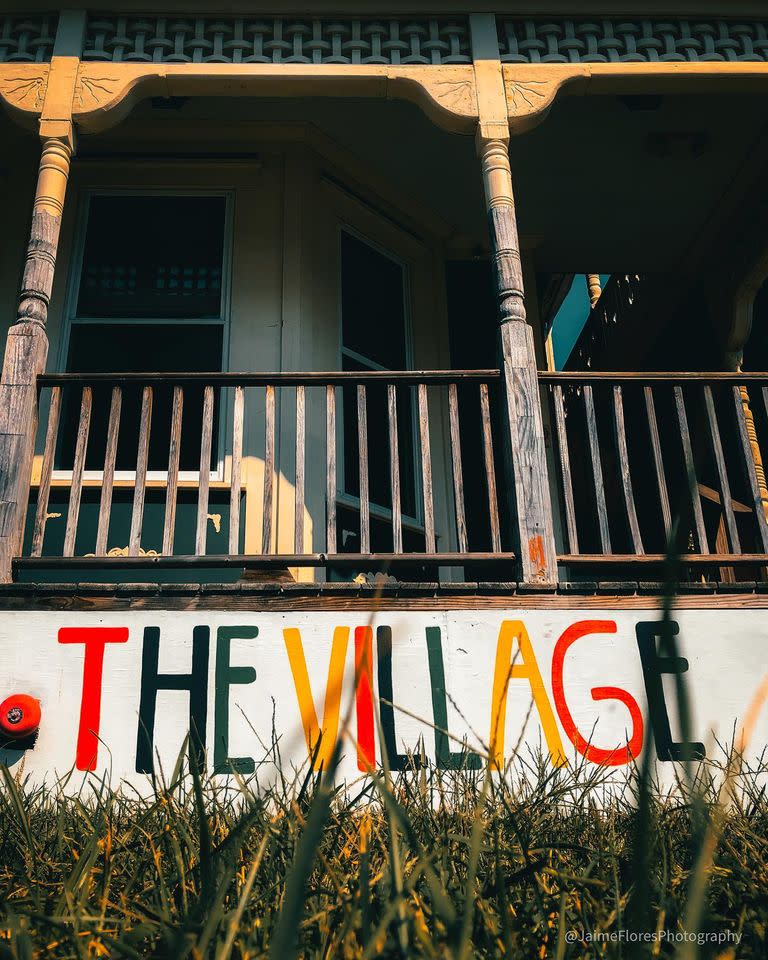 The Village Worcester 
Self-described as an Afrocentric cultural, learning and healing center, The Village brings seriously insightful work to Central Massachusetts. in its aim to bring together BIPOC groups, healers and individuals whose work is rooted in racial justice, learning, creativity and community. The team attests, "At OurStory and The Village we strongly believe in knowledge of self to better yourself. Once you know your people's true history, you will gain the knowledge you need to move forward! It's called Sankofa!!" 
---

Worcester Public Library
The Worcester Public Library branches provide resources and programming to celebrate Black culture and Black history for all ages. Whether it's through the many in-person and online resources, book lists and entertainment offerings, the genealogy and local history programs, author talks, writing workshops or teen art and activism programs, the library encourages the community to learn and celebrate Black history and culture year-round.
"The history of our city is filled with the triumphs of our Black community, and here at WPL our librarians are committed to offering programs that celebrate Black culture and history, because Black history is American history," said WPL Executive Director Jason Homer. "It is the story of Worcester, and we strive to continually create programming that represents our diverse community all year round."
---

American Antiquarian Society 
"African American history is American history, and it continues to shape all our lives—all year long," reminds Scott Casper, President of the American Antiquarian Society. And as a national research library of American history in Worcester, the American Antiquarian Society holds extraordinary collections for researching African American life across the country and in Massachusetts before 1900, with virtual public programs on Black history and culture year-round. 
---
Worcester African Cultural Center 
The Worcester African Cultural Center offers a space for folks to revel in African art and serves as an educational resource for schools in Central Massachusetts. Attendees can partake in a variety of activities and events that the center puts together for the community and honoring the culture in its entirety.