Day 1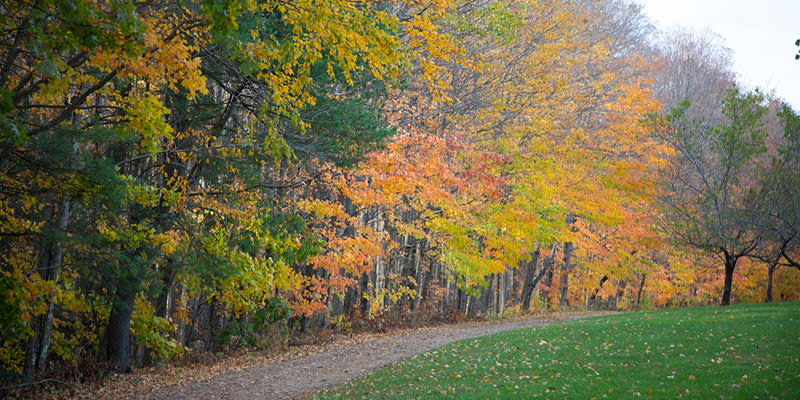 Fall in Love with Sturbridge
Take in the splendor of the spectacular fall foliage as you arrive at the Publick House Historic Inn. Nestled on acres of beautiful countryside, you and your special someone will be greeted with warm pecan sweet rolls at the Inn's famous 18th century inspired Bake Shoppe.  Check in to a room that suits your needs; the Historic Inn takes you back to 1771, while offering modern amenities, or, relax in a rocking chair on the front porch of the Chamberlain House, a more recent addition to the Inn.
Connect with Nature
Spend the afternoon outdoors, taking-in the gorgeous New England autumn. Heins Farm Trail on Leadmine Rd. allows you to disconnect from the craziness of life and enjoy a moment of peace. Heins Farm Trail is the perfect stroll for the novice hiker and provides great exposure to woods, fields, birds and wildlife.
Grab a Quick Bite to Eat
After working up an appetite, Cedar Street Cafe on Main Street provides access for a quick bite to eat. If it's a crisp sunny day, enjoy a hot cocoa on the patio along with a turkey cranberry panini. The beautiful Barn at Wight Farm will be your back drop – also, a wonderful wedding venue.
Go on a Treasure Hunt
You never know what you will find at Sturbridge Antique Shops located on Charlton Rd. Plan to spend over an hour sifting through an impressive assortment of furniture, art, books, porcelain and so much more. Whether you have a special item you are searching for, or open-mindedly exploring, you are sure to go home victorious with the perfect takeaway.
Support local farming with true farm-to-table (glass) craft beer and dining
What will you talk about after your getaway is over? Homefield Kitchen & Brewery. An authentic labor of love, 'mom-and-pop' establishment with a genuine mission of supporting the local farming community. With a greater focus on quality over quantity, the menu is ever changing depending on the ingredients sourced. Fridays, Saturdays and Sundays bring top notch musicians including jazz, folk, blue grass artists This is a must-visit stop on your romantic getaway.
---
Day 2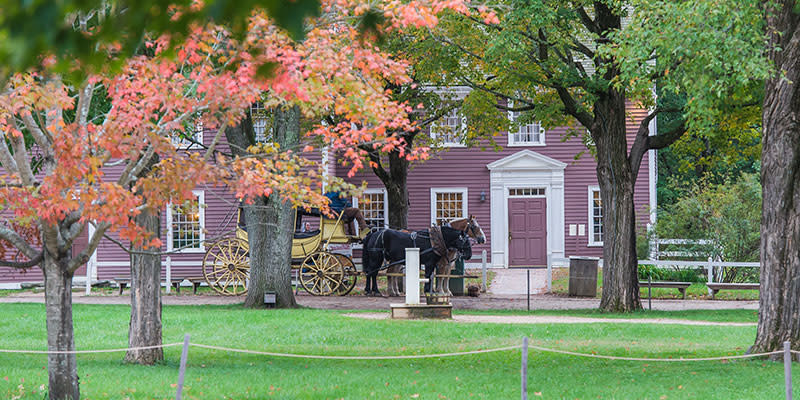 Old Sturbridge Village
Restfully Rise and Start your Day
The bed was cozy at the Publick House and hopefully you're ready to start another wonderful day exploring town. Start the day out right in the historic Tap Room at the Inn and celebrate the most important meal of the day with a breakfast buffet. Quiche, French toast, bacon and sausage, the Publick House does not hold back. Sneak a sweet pecan roll for the road and prepare to transport back in history.
Step Back in Time at Old Sturbridge Village
Welcome to early 19th century rural New England. Set on more than 200 acres of historical landscape, you will not only read about life in the 1830s, but experience it. Talk with authentically costumed historians and fully immerse yourself in the Village. Check the event calendar to sync with fun seasonal happenings, including The Sleepy Hollow Experience, Apple and Agriculture Days or A Celebration of Cider and Music Festival. Grab some light fare at the Oliver Wight Tavern to continue on your day.
Discover the Importance of Relaxation
You've been moving non-stop in life and on vacation, now take a moment to slow down, reflect and appreciate today. Visit Simple Indulgence Day Spa on Main St. for a couples massage (be sure to book in advance). The Romantic Escape Package offers a candle-lit one hour couples Swedish Massage using aromatherapy, followed by a paraffin hand treatment and side-by-side pedicures.
End your day with Culinary Excellence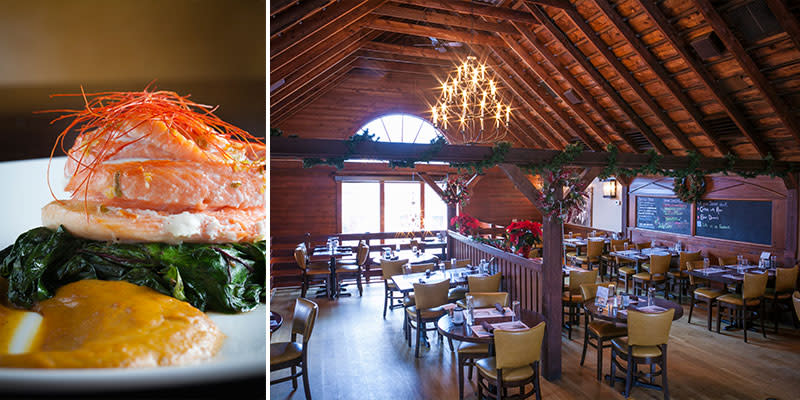 The Duck
Sit, eat, share, laugh, learn, experiment, enjoy and celebrate – Avellino Restaurant's motto resonates perfectly with your getaway weekend. Chef Rico has combined his passion for food, culture and love of experimentation into every beautiful dish. The constantly evolving seasonal menu is sure to delight and brings to the table the freshest meats and produce to complement handmade specialties like house-cured pancetta and freshly pulled mozzarella. Not ready to say goodnight? Head upstairs to The Duck and grab a cocktail or craft beer in the restaurant's 'sunken' bar – designed like no other.
---
Day 3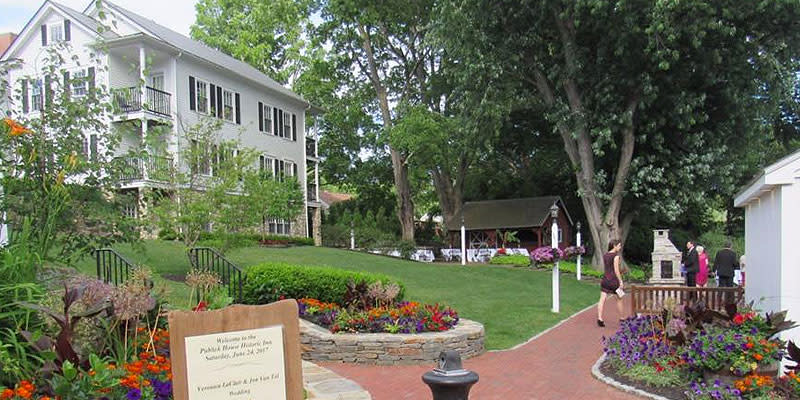 Publick House
Hopefully you've enjoyed yourself and each other. Pack up your bags, check out and prepare yourself for one last afternoon to enjoy central Massachusetts.
Stop by Annie's Kitchen on Main St.
No frills, just good ole' home style food in a diner atmosphere. Arrive early for a seat because this local hotspot gets busy. Try the amazing Thick Texas French Toast or the 'Country Breakfast' offering eggs, bacon, sausage, home fries and pancakes for under $10.
Make sure to grab a few keepsakes
Sturbridge is home to many wonderful shops. The Sturbridge Yankee Peddler offers an endless variety of unique gifts and trinkets and Sadie Greens Curiosity Shop is the perfect quaint shop for lovely jewelry, stained glass and a goodie for you or someone at home.