The patio scene in the region is ever-evolving, as restaurants welcome diners to the open air with open arms.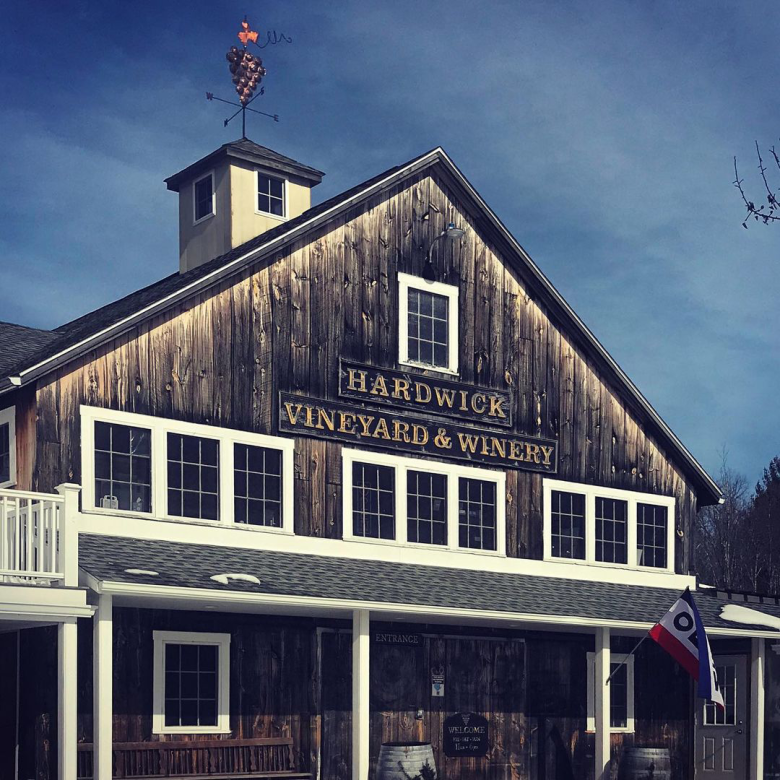 Hardwick Vineyard & Winery
A quiet country road winds around the Quabbin Reservoir leading to Hardwick Vineyard & Winery, featuring some of the region's staple flavors like Massetts Cranberry and Baystate Blueberry.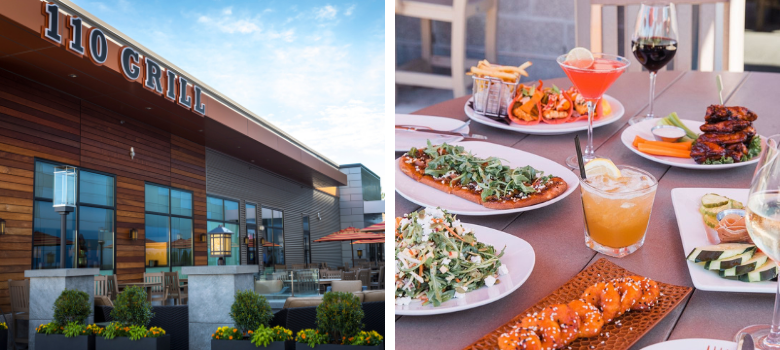 110 Grill Worcester
Nestled next to the AC Marriott in downtown Worcester, 110 Grill serves modern American cuisine and boasts a spacious, upscale patio that includes a lounge and fire pit.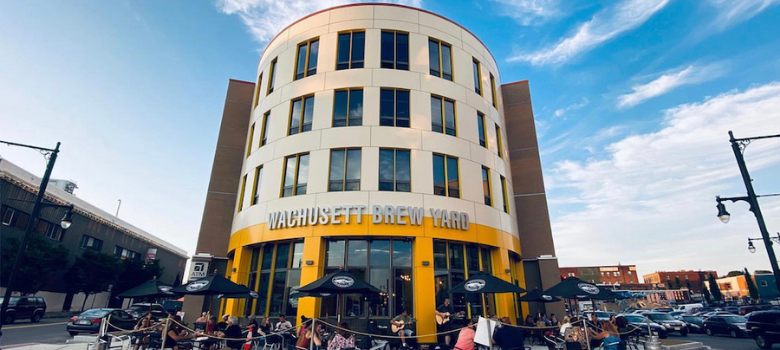 Wachusett Brew Yard at Worcester Public Market
In Worcester's Kelley Square, you'll find sidewalk-style dining space where you can enjoy a craft concoction from Wachusett Brewery's taproom. Hungry? The Worcester Public market offers tons of options.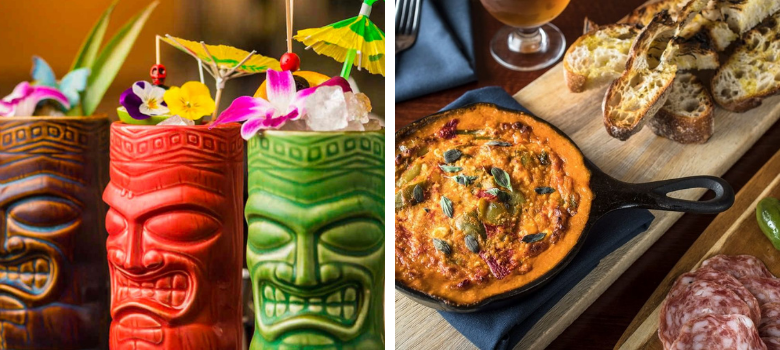 Lock 50
Located in Worcester's historic Canal District, Lock 50 features contemporary American cuisine made with seasonal New England ingredients. Their patio's tiki bar and rotation of live music makes it a popular upscale choice for style, flavor and flair.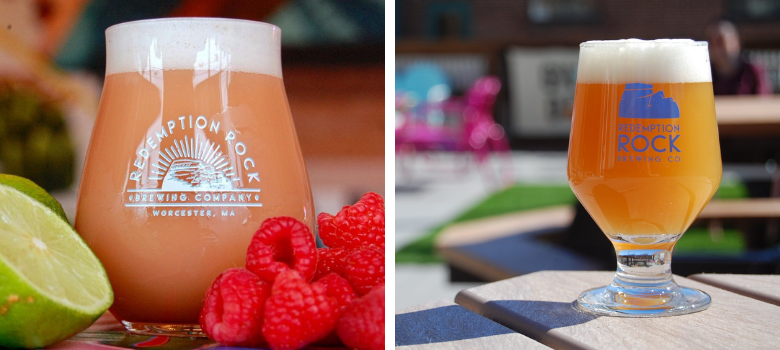 Redemption Rock Brewery
At this popular local brewery you'll find a hip, dog-friendly space serving craft beer with snacks like cheese, charcuterie, soft pretzels and cider donuts. Plus, Redemption Rock's generous "bring your own food" policy allows you to choose from a ton of nearby takeout options.
Grill on the Hill at Green Hill Park & Golf Course
Enjoy a classic American lunch or dinner on the deck with views of the park. On the best of days at Green Hill, you'll be treated to a stellar sunset and live entertainment in one of Worcester's most scenic park destinations.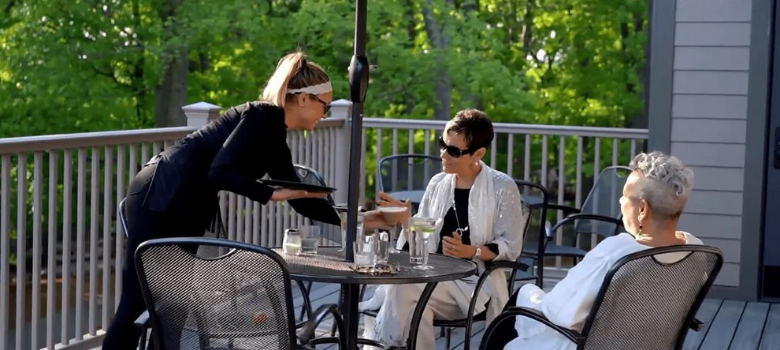 Galliford's Restaurant & Tavern at Southwick's Zoo
Located at the renowned Southwick's Zoo in Mendon, Galliford's Restaurant & Tavern is a delightful destination for zoo goers and family diners after a day of play.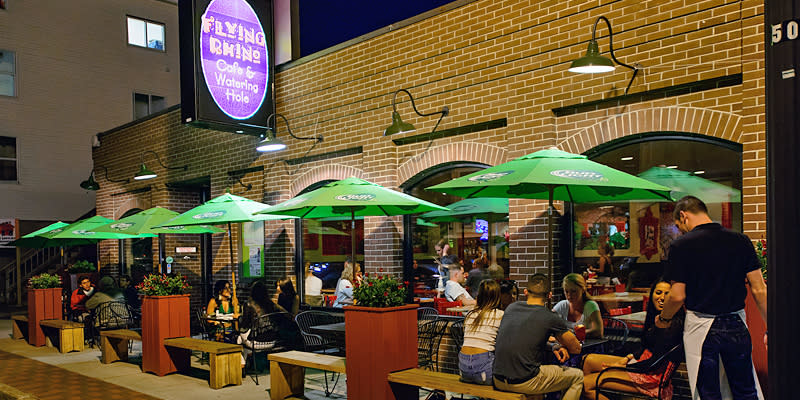 Flying Rhino Cafe & Watering Hole
For an eclectic menu of internationally inspired dishes, head to the popular Flying Rhino deck on Worcester's Restaurant Row for a casual dining experience. Not pictured: their tent that fills the parking lot and drastically expands outdoor seating, just in time for the nice weather.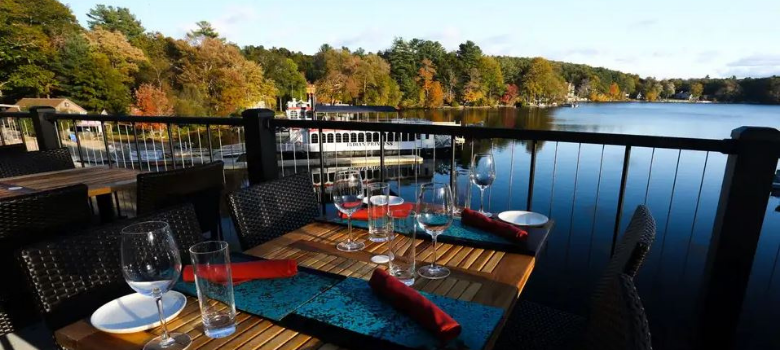 Samuel Slater's
Samuel Slater's lovely upscale restaurant offers both traditional dining, as well as private functions, with a stunning view facing the water.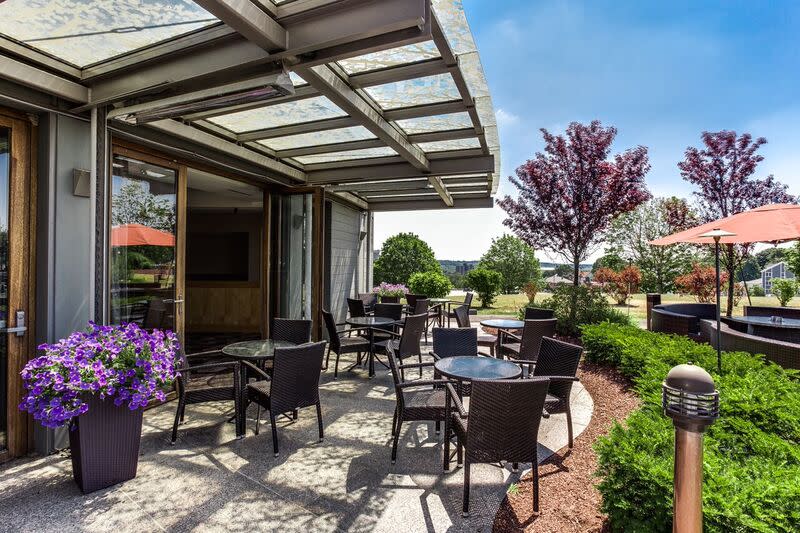 Sonoma at the Beechwood
Visit the Beechwood Hotel for the ultimate outdoor dining experience, featuring some of the largest and most beautiful al fresco meals in the region. Enjoy the hotel's on-site restaurant, Sonoma, whose expansive and delicious chef-inspired menu, farm-to-table ingredients and seasonal hand-crafted cocktails will keep you coming back time and time again.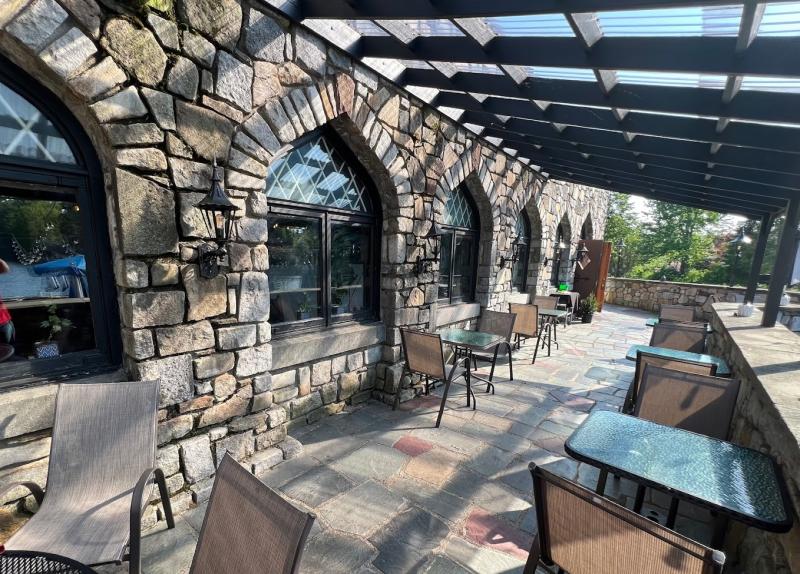 Castle Cantina Tapas Bar & Restaurant
Castle Cantina recreates the Spanish tapas culture with a taste of the Caribbean, making every diner feel at home in Leicester. From tenders to tostadas, their menu is a fusion of flavors—with a solid outdoor space to boot. 
For more al fresco fare, check out these outdoor dining spots.
Worcester 
---
Boylston
---
East Brookfield 
---
Holden
---
Mendon 
---
Sturbridge
---
Webster
---
Westborough
---
West Boylston 
Note: This is not currently an all-inclusive list of every outdoor dining spot. The list will continue evolving as we add more locations, and restaurants offer additional outdoor dining space. If we've missed your favorite spot, or you have a tip to share, DM us on Facebook or Instagram and we'll add them to the list.