Winter in The Village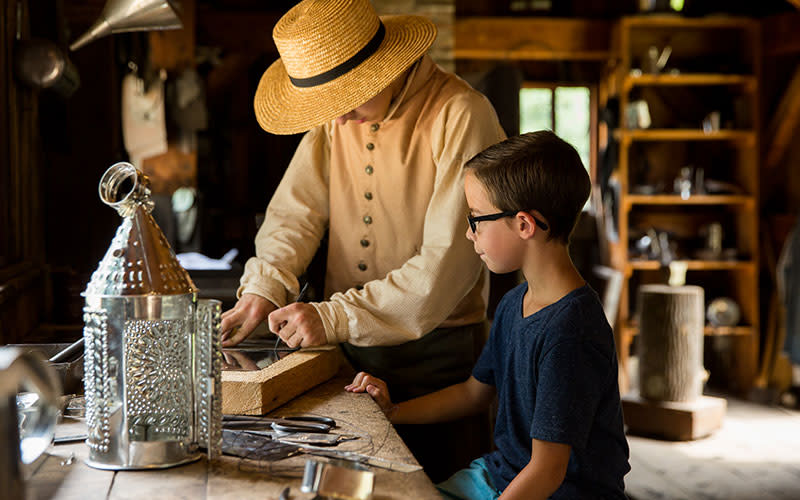 Each season brings new experiences at Old Sturbridge Village. Costumed historians are hard at work in the village, showing what life was like in the 1830's. It's fascinating to see a root cellar in action, smell old-fashioned pie cooking on an open fire, and to watch skilled artisans handcraft the products we take for granted today.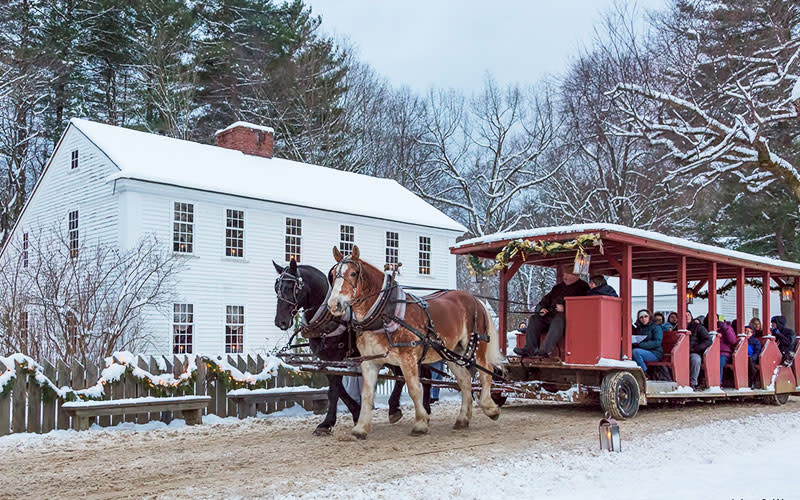 The romance of Old Sturbridge Village is at its peak in fall and winter. Whether you come to experience a traditional 19th century meal cooked in a charming historic home; or for the old-fashioned caroling, roaring bonfire, horse-drawn sleigh rides and tree lighting at Christmas by Candlelight - an escape to Sturbridge will always carry you away to another time.
Delicious Food Stops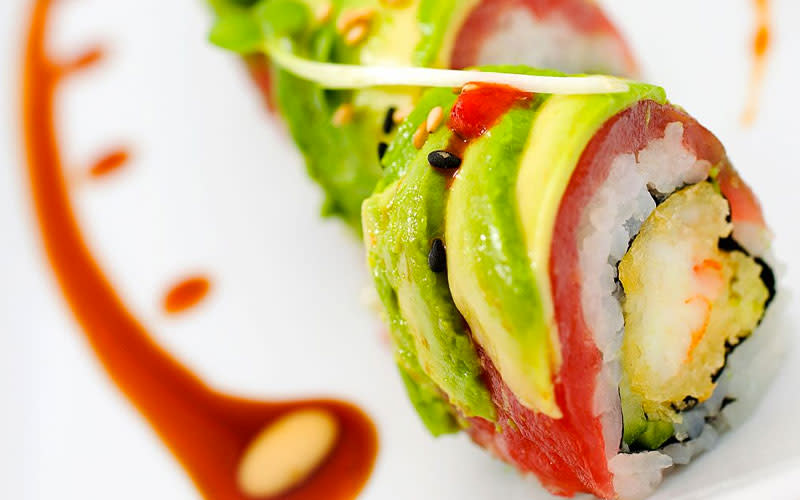 Baba Sushi offers up creative award-winning sushi
Indulging in incredible food is part of any memorable getaway, and you have no shortage of choices in Sturbridge. Baba Sushi is a must stop destination, offering perfectly crafted sushi and an array of hot pot options.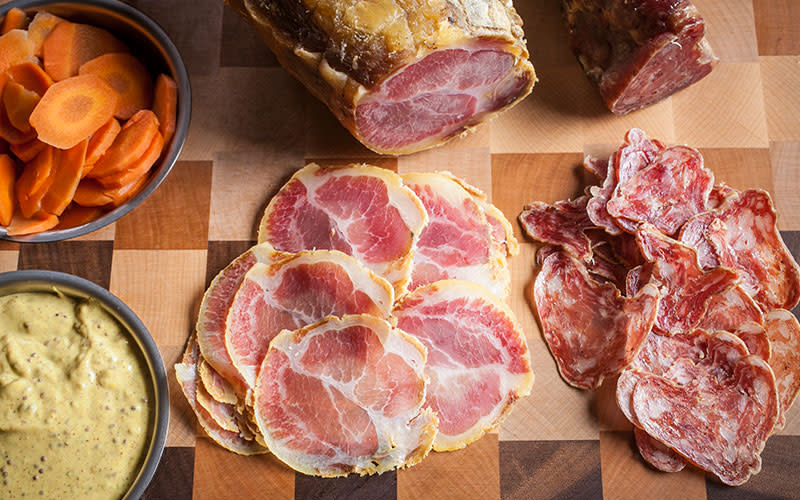 If BBQ is your thing, B.T.'s Smokehouse is your jam. This small business even gets approval from celebrity chef Gordon Ramsay who tweeted "Loved the brisket at [BT Smokehouse] today." If it's worth a stop for Ramsay, we're pretty positive you'll love it too! If you're looking for something sweeter, or for the perfect pastry to go with your morning coffee, the 19th century Publick House Bake Shoppe has what you're craving. (Insider tip: the sticky buns are a must-try!)
Craft Beer Experiences
Craft beer lovers will be delighted in the choices that abound in Sturbridge. Does a boar slider with fermented veggies and a dark ale sound like heaven to you, or is a vegan wrap with house-made Kombucha more your style? You can find both at Homefield Kitchen & Brewing, who offers farm-to-table experiences and live music on the weekends. 
Rapscallion Brewery is a great family (and dog) friendly destination with a ton of fun activities to experience. Grab a fresh beer and warm up by the fire pit, visit the food truck for lunch, dance to some live music, and if the weather is in your favor, play a round of disc golf. 
Altrusit Brewing Co., is the latest addition to the Sturbridge craft beer scene. Visitors appreciate the warm atmosphere, incredibly friendly staff, great live entertainment and most importantly, the delicious beer. Check the website for a list of talented musicians, including the Drunken Uncles who frequent the establishment.
Winter 2019 Events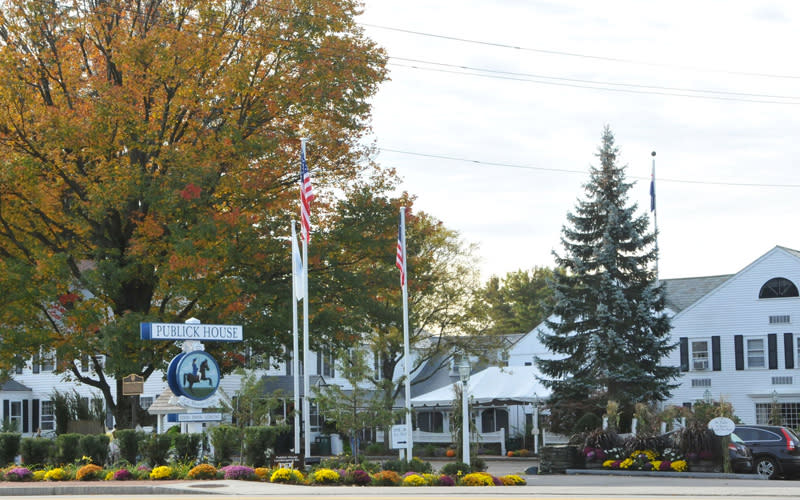 When you're in the area be sure to check out these local events to pair up with your Sturbridge getaway. For an overnight stay, look no further than the Publick House Historical Inn, Comfort Inn and Suites or the Old Sturbridge Inn & Reeder Family Lodges.
NOVEMBER 29-30 (10:00 AM – 5:00 PM) & DECEMBER 1, 2019 (10:00 AM – 4:00 PM)
$7 Admission ($6 with a coupon)
---
DECEMBER 6-8, 13-15, 20-23, 27-28, 2019
3:00 – 8:00 PM
$28/Adult $14/Ages 4-17 (Children 3 and under are free)
Purchase your tickets before Thanksgiving and SAVE 15-50%!
---
DECEMBER 7 & 14, 2019
SEATINGS AT 9:00 AM, 11:00 AM & 1:00 PM
$35/Household
---
DECEMBER 7-8 & 14-15, 2019
SEATINGS FROM 8:30 – 10:45 AM
$12.95/Ages 3-10 $19.95/Ages 11+ (Children 2 and under are free)
---
JANUARY 1, 2020
10:00 AM – 5:00 PM
$10 Admission ($8 if you buy online)