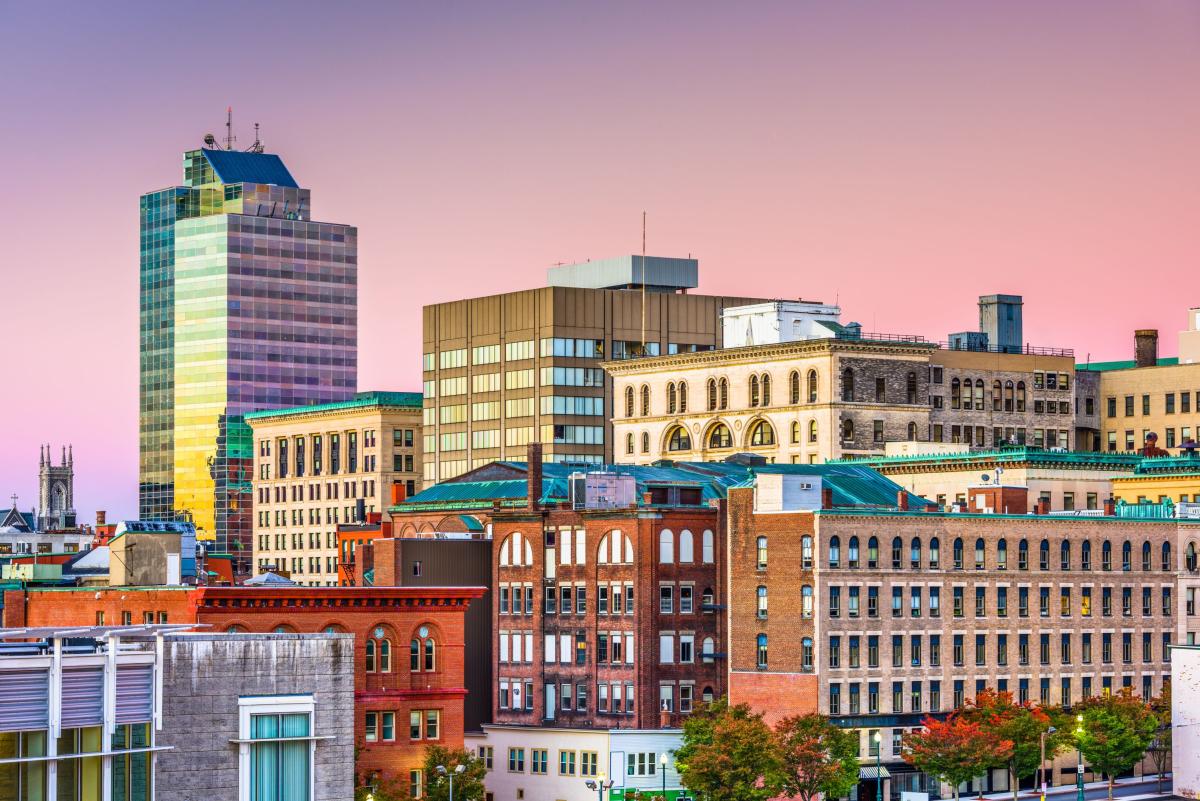 *Note: Please check the website or call a business for the most up-to-date details about job opportunities available. 
---
AC Marriott
Worcester
Night Auditor, Banquet Server, Lead Cook, Bartender 
Worcester's AC Marriott is unique in that each space was "built from the ground up, with a visionary's spirit and a designer's eye." This hard-working team is looking for members in all facets of the operation. 
---
Acoustic Java
Worcester
Baristas
At Acoustic Java, Baristas are the café's principal "brand ambassadors" who honor the core values of the team—one that provides local area shops, like BirchTree Bread Company, with its grains and coffee for selling. 
---
Beechwood Hotel
Worcester
Restaurant Supervisor
A boutique, AAA Four Diamond hotel in Central Mass., Beechwood Hotel is located in the heart of Worcester (and in the hearts of those who've stayed there!). View all current positions here.
---
Beer Garden - Grid Hospitality Group
Worcester
Kitchen Manager/Sous Chef, Events & Catering Manager
The Grid Hospitality Group is always on the lookout for talented individuals, and right now especially, they're eyeing talent for The Beer Garden, a lively spot for craft beer, pub food and live entertainment. 
---
Courtyard by Marriott
Worcester
Front Desk Clerk, Housekeeping, Food and Beverage Servers
Worcester's Courtyard, located on Worcester Polytechnic Institute, is "a place that feels like home." The team there says that strengths are appreciated and rewarded throughout the entire operation. View all open positions here.
---
DCU Center
Worcester
Director of Marketing, Director of Food & Beverage, Receptionist/Accounting Clerk, IT Manager, Security, Custodian, Concession Stand Worker, Bartender, Ticket Seller, Cook, and More
As gatherings resume at full capacity, the DCU Center will return to hosting a huge array of events and entertainment, so they have plenty of part- and full-time employment opportunities! View all open positions here.
---
George's Coney Island 
Worcester
Grill Person
Home to a tight-knit team (and classically delicious hot dogs) George's Coney Island is a true lunch-counter landmark of Worcester. 
---
Greater Good Imperial Brewing
Worcester
Line Cook
The folks behind America's first all-Imperial beer brewing company and Greater Good Taproom + Kitchen are on the hunt for a Line Cook who brings a tried & true passion for all things food. 
---
Hilton Garden Inn
Worcester
Restaurant/Banquet Server
The Worcester Hilton Garden Inn is looking for a teammate to exemplify its standard in excellent customer service, one who manages service delivery and helps to create a positive atmosphere for guests and fellow associates. 
---
Homewood Suites by Hilton
Worcester
Night Auditor
If you're a night owl (with people skills and a welcoming attitude) the Night Auditor gig at Worcester's Homewood Suites may just be for you.  
---
Massachusetts Pirates
Worcester
Ticketing, Marketing, Community Outreach, Internships, Operations
"Hop on the pirate ship" with the Massachusetts Pirates, New England's only professional arena football organization. 
---
Peppercorn's Grille & Tavern
Worcester
Busser, Restaurant Server, Catering Delivery Driver
Peppercorn's has been a Worcester staple since 1995, offering a menu for comfort food as well as the adventurous eater, featuring a function room, Sunday brunch and live music. 
---
The Publick House Historic Inn
Sturbridge
Restaurant Servers, Front desk, Kitchen, Housekeeping
The Publick House Historic Inn is nestled on acres of beautiful countryside in the heart of New England. They're searching for Restaurant Servers with a positive attitude and strong work ethic, as well as an attitude for fun. 
---
La Quinta Inns & Suites by Wyndham
Auburn
Room Attendant, Guest Services Agent
The crew at La Quinta is seeking new members of their staff to work among beautifully renovated guest rooms in Auburn. 
---
Quite Fetching Barkery
Grafton
Cake Decorator
To put it quite simply, Quite Fetching is the place to be for any and all dog lovers. Put your puppy love to the test in a part-time position decorating cakes for pets.
---
Residence Inn by Marriott
Worcester
House Attendant, Room Attendant
The Worcester Residence Inn is an ideal spot for travel leisure, extended stays or relocations, just minutes from major businesses, universities, hospitals, sports arenas and the DCU Center. 
---
Salem Cross Inn
West Brookfield
Bartenders, Servers and Dishwashers
The Salem Cross Inn is a restaurant and event venue in a historic, 1700s restored farmhouse and attached barn on 600 acres of beautiful New England countryside, specializing in delicious, seasonal menus.
---
Samuel Slater's
Webster
Back of House Team Member
The busy summer season is upon us all, especially at Samuel Slater's—where good grub and outdoor dining options are a go-to for locals and visitors alike.
---
Table 3 Restaurant Group
Sturbridge
Event Manager
Table 3 Restaurant Group needs an Event Manager to join its growing team, as its most recent expansion includes the addition of The Winthrop Room, a wonderful reception space on the grounds of The Collection at Wight Farm. 
---
Tree House Brewing Company
Charlton, Worcester
Cellarperson, Retail Staff Manager, Jr. Graphic Designer
With the tight family at Tree House Brewing, you'd truly become one with the hops at this artisan brewery that knows no bounds. 
---
Wachusett Brewing Company
Worcester
Seasonal Packaging Support, Line Cook, Kitchen Manager, Cellarman
There's no wonder Wachusett Brewing Co. is growing its team, as one of the largest breweries in the Northeast with a diverse and award-winning portfolio of ales and lagers.
---
Worcester Art Museum
Worcester
Cafe Attendant, Shop Sales Clerk, Marketing Coordinator, Central Control Room Gaurd & More
Founded in 1896, the Worcester Art Museum's encyclopedic 37,500-piece collection covers 51 centuries of art. After all that viewing, though, the crowd is bound to get hungry. That's where you come in. View all open positions here.
---
The Worcester Restaurant Group 
Worcester
Line Cooks, Servers
The Worcester Restaurant Group, home to The Sole Proprietor, 111 Chophouse and VIA Italian Table, is looking for Line Cooks, Servers and a Chef de Cuisine to join their team of dedicated creators, cheffing up both classic cuisine and innovative creations.
---
Wormtown Brewery
Worcester
Cellarperson
Worcester's first microbrewery is looking for someone with a team-oriented mentality, extreme attention to detail and a passion for producing world class beer to join the Wormtown family. 
---
If you've ever considered involvement in the inner workings of an impressive operation, there is no better time than now to gauge the role you could play in this beautifully bustling part of New England. Dive into a community that's rooted in locals, and welcoming to visitors from all over.