Quinsigamond Lake Boat Rentals, Worcester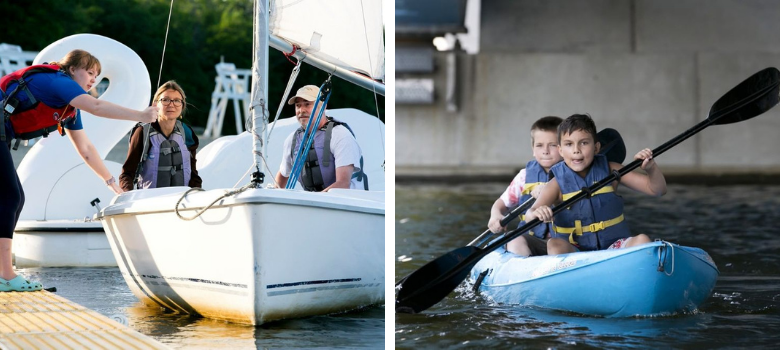 Sourced by @regattapoint
Renting a kayak, row boat, paddle boat or canoe from Regatta Point is a fabulous way to bask in Worcester's Quinsigamond Lake. The 25 acre area, used extensively for sailing and rowing crew regattas, also offers facilities for swimming, sailing and fishing—after which you can enjoy a picnic on the very same grounds.  
Webster Lake, Webster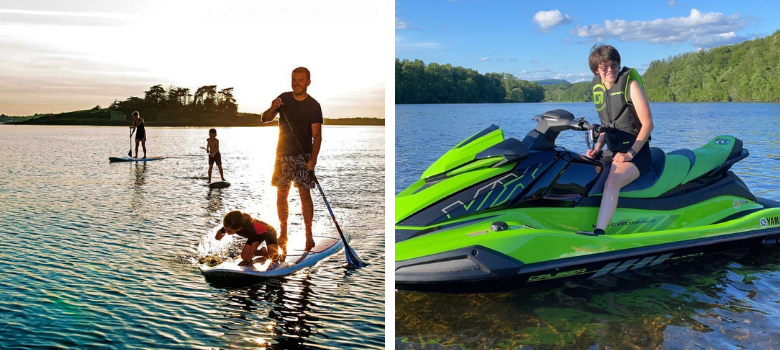 Sourced by @lakeviewwebster
The beautiful Webster Lake (known more formally as Lake Chargoggagoggmanchauggagoggchaubunagungamaugg) provides its visitors a relaxing and tranquil natural asset right in Webster, Mass., with all sorts of on-the-water fun offered through Lakeview Marine. You'll find some of the best boat brands in the business, from Bennington and Centurion, to Supreme, Yamaha and BRIG, at the Lakeview facility. And in their effort to get even more visitors involved, the team offers kayak and paddleboard rentals for water goers. 
Spray Park, Worcester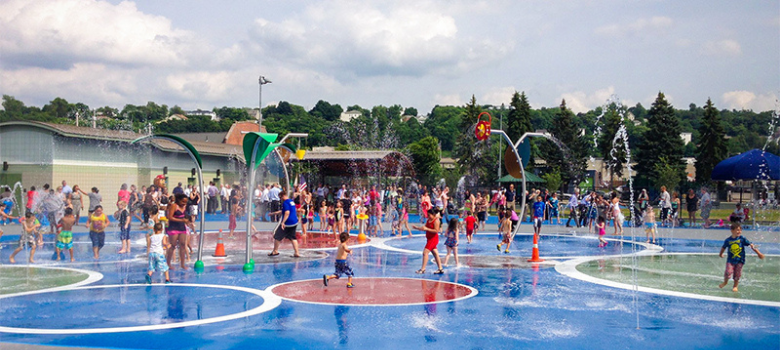 Sourced by worcesterma.gov
Worcester recently invested substantial efforts into its parks, playgrounds, pools and beaches, which is gloriously spotlighted at the spray park at Cristoforo Colombo/East Park. It's a perfect place to take the kiddos, open each day from noon until 7 p.m. during the summer months. 
Breezy Picnic Grounds Waterslides, Douglas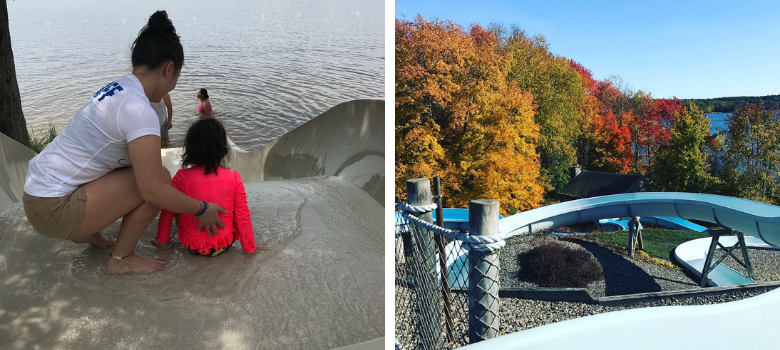 Sourced by @breezypicnicgroundswaterslides
A family-owned spot in the heart of Douglas, Mass., Breezy caters to families all over for splash-time fun—from swimming in the crystal-clear Whitins Reservoir to riding the waterslides. The grounds are also suitable for picnics, so you can pack your lunch or head to the snack bar whenever you need to refuel! 
Indian Ranch Boat Rides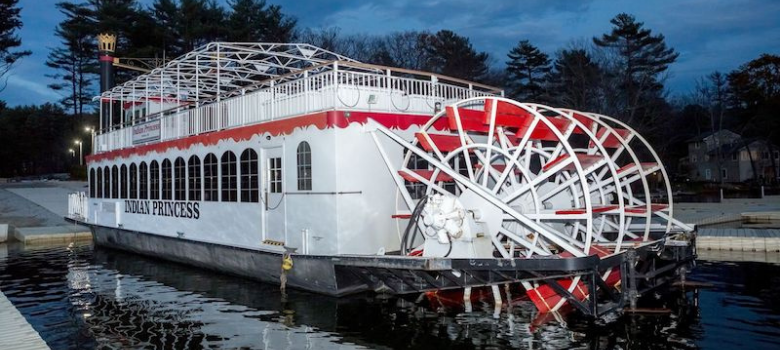 Sourced by indianranch.com
Not only a great place for concerts and events, Indian Ranch offers boat rides on their historic paddlewheel boat, the "Indian Princess." The boat is a replica of the riverboats that cruised down the Mississippi River in the late 19th century. With two decks and a full bar, this 90 minute ride is great for the whole family. Extend your visit with a stay at the Indian Ranch campground, open until October 15th. Experience their summer concert series, as well as sing-alongs, dance parties, and more.
Pine Acres Family Camping Resort, Oakham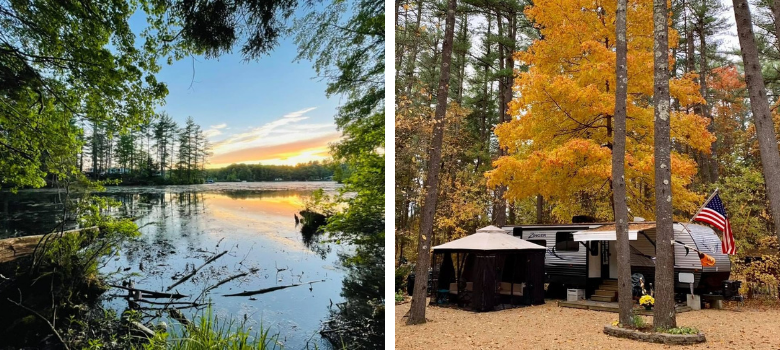 Sourced by @pineacresresort
Pine Acres "brings families and the outdoors together." You can bring your own boat or rent a vessel on the spot—from kayaks and canoes to rowboats, paddle boats and paddle boards—for a cool cruise around the lake, or swimming at the main beach. Fishing gurus can challenge their skills in water that's filled with large-mouthed bass, pickerel, perch and sunfish.  
Mendon Town Beach, Mendon 

Sourced by Google Photos
Mendon Town Beach is open daily from June through August, with $2 admission for residents and $3 for non-residents (anyone under 2 or over 60 years old can visit for free!) with options for seasonal passes as well. The snack shack sells burgers, hot dogs, chips and ice cream—so there's no reason not to stay all day! 
Silver Lake Beach, Grafton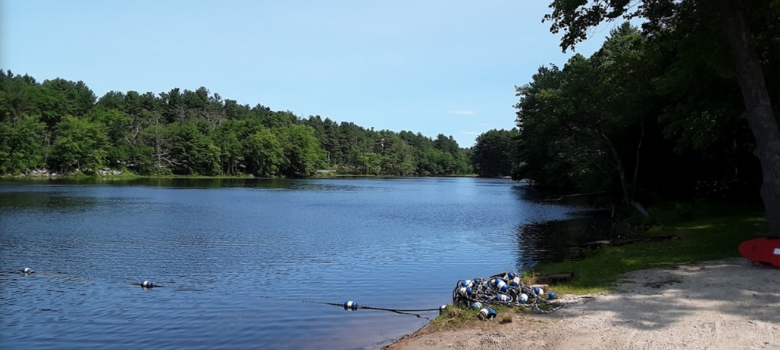 Sourced by Google Photos
Silver Lake Beach in Grafton, Mass., is also open to both residents and non-residents from June through August, with tons of amenities for visitors. Fishing, boating, grills, picnic tables and even a lifeguarded beach are all part of the fun and convenience for water lovers of all kinds.  
Moore State Park, Paxton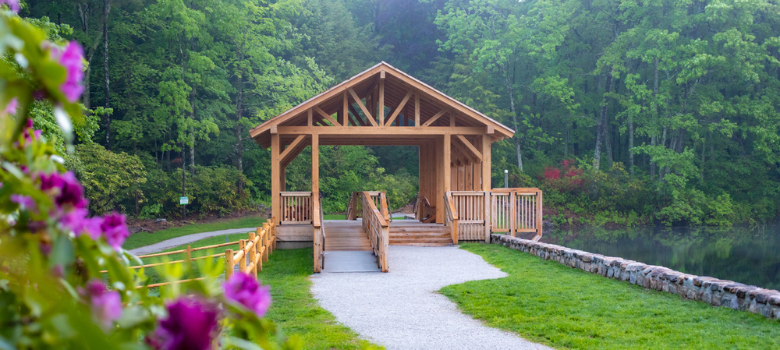 Although there's no swimming offered at Moore State Park, there's still plenty to do in and around the water. Canoeing, fishing, hiking and picnicking are all part of the appeal of this Paxton locale. Moore State Park boasts historical building foundations, a restored sawmill, Eames Pond, waterfalls and mill chutes as well as abundant azaleas, rhododendrons, and mountain laurel. 
State Park Swimming Destinations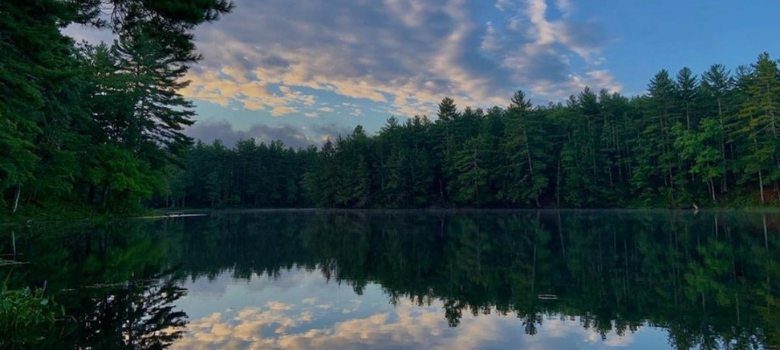 Rutland State Park, sourced by @discovercentralma
Several state parks in Central Mass. provide endless options for swimming on those oh-so-warm summer days. Dip in the fresh water at Rutland State Park, Spencer State Forest or Wallum Lake near Douglas State Forest.   
---
The fun doesn't stop at the water! There are so many outdoor activities to experience in Central Mass., so be sure to check them all out here to truly become one with nature this summer.