26 Massachusetts Avenue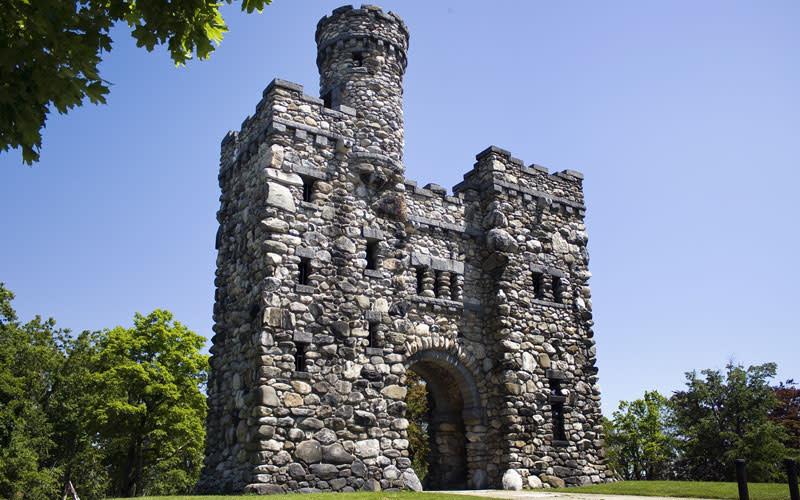 Worcester's storied feudal castle was erected in 1900, built 17 meters high from natural stone and granite. Two half-compasses set on either side of the tower point in the direction of the city's seven hills. George Bancroft, for whom the tower was built, served as a eulogist at Abraham Lincoln's funeral.
---
38 Green Street, Suite 1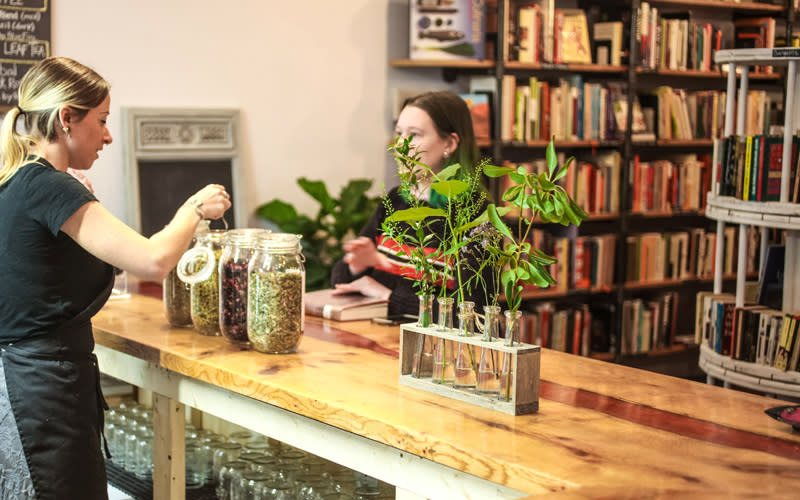 A charming addition to Green Street, Bedlam Book Café is a cozy and peaceful hideaway for those who love to hold books in their hands. A variety of genres are represented including travel, poetry, history, art and more. Patrons can order smoothies made with farm-fresh and organic ingredients, French press coffee, homemade chai and herbal teas. Be sure to check out the monthly poetry readings and ongoing pop-up events.
Accessibility: Open Tuesday 11 a.m. – 6 p.m., Wednesday through Thursday 11 a.m. – 7 p.m., Friday, 11 a.m. – 8 p.m., Saturday 9 a.m. – 6 p.m. and Sunday 10 a.m. – 5 p.m. 
---
44 Portland Street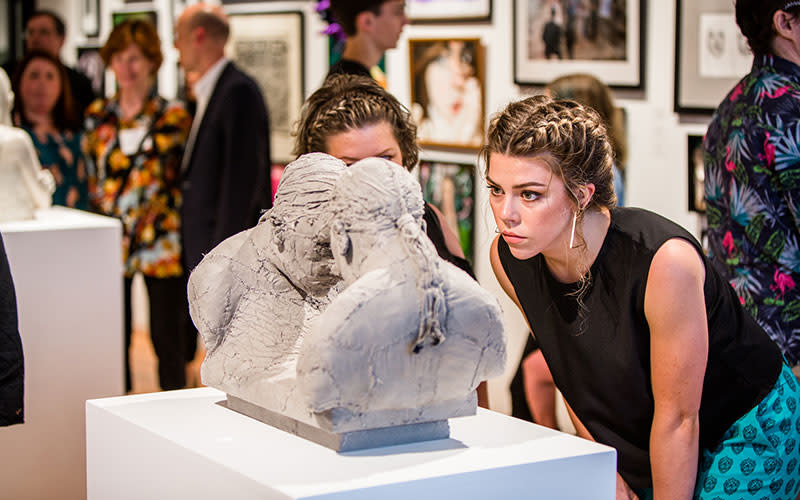 ArtsWorcester produces 20 exhibitions per year, showing the work of nearly 300 emerging and established artists. With a commitment to art accessibility, the organization offers open gallery hours that are free to the public. ArtsWorcester offers professional development workshops for member artists and structured drawing experiences during the Worcester Portrait Exchange; teens are also encouraged to free draw during Teen Nights. Check the Discover Central MA calendar for event offerings, including Teen Nights, artist talks, the College Show and gallery tours.
Accessibility: Open Tuesday through Thursday, 12 p.m. – 5 p.m. / Friday and Saturday, 12 p.m. – 7 p.m.
---
30 Elm Street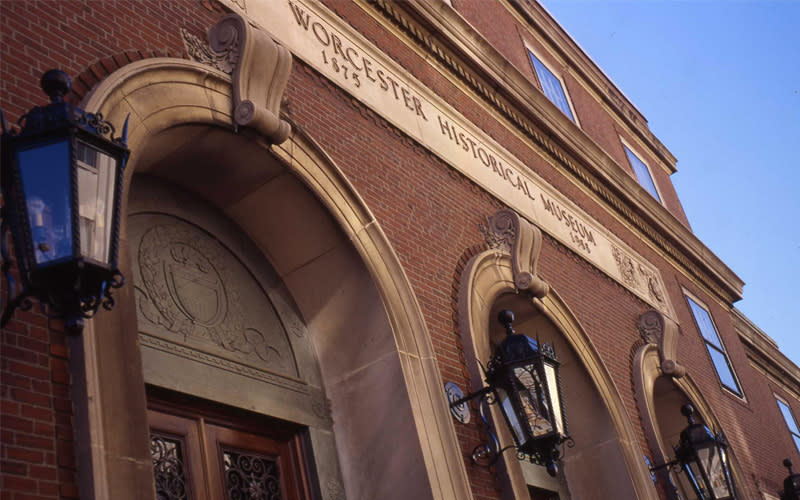 The Worcester Historical Museum is the only institution devoted to the city's history and includes a research library of over 7,000 titles, an archive that houses thousands of documents, and a collection of artifacts; all vital to the study of Worcester's history. Community events are held monthly, exploring topics like Worcester's LGBTQIA+ movement and the economic effects of the Industrial Revolution.
Accessibility: Museum open Tuesday through Saturday 10 a.m. - 4 p.m., Library open Wednesday through Saturday 10 a.m. – 4 p.m.
---
6 Brussels Street
This roastery, affiliated with Acoustic Java Coffeehouse near Clark University, is tucked within Whittall Mills - a historic industrial complex erected by the Crompton Rug Company in 1870. They offer wide selection of sustainable fair trade, organic, bird friendly, and rain forest alliance coffees. Ticketed coffee cuppings and tea tastings are offered throughout the year.
Accessibility: Open 7 a.m. – 7 p.m. Monday through Friday and Saturday and Sunday 8 a.m. – 6 p.m.
---
18 Winslow Street
The art of freehand Japanese SAORI weaving is said to encourage free expression and self-development for all, regardless of ability or artistic aptitude. The SAORI Worcester space is multi-use, with weaving classes, demonstrations and community events regularly on the calendar. Students can craft things like clothing, bags, tapestries, and other utilitarian items.
Accessibility: Open Tuesday and Wednesday from 3:30 p.m.- 8:30 p.m. and Thursday and Saturday from 10 a.m. - 3 p.m.
---
Green Hill Park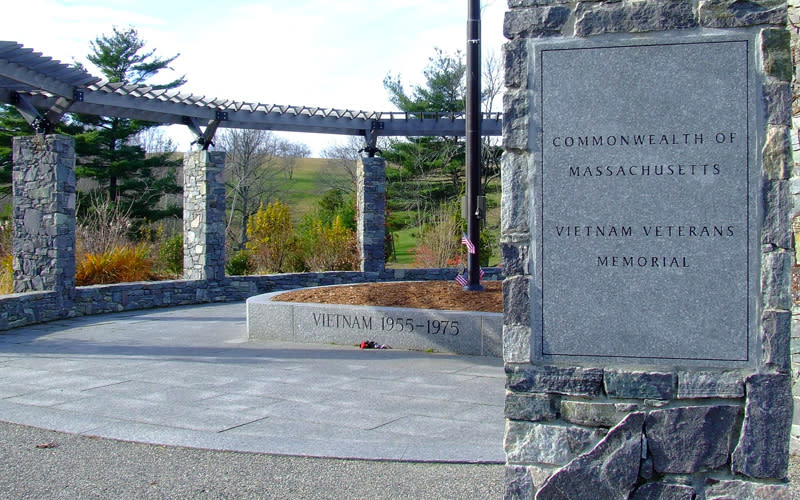 Dedicated in June 2002, the Massachusetts Vietnam Veterans Memorial provides a dignified, quiet, natural location for reflection and learning. The Memorial is designed in three sectioned places -- Place of Flags, a central garden on which fly the United States of America, the Commonwealth of Massachusetts and the POW/MIA flags, Place of Words, showing letters written home by fallen soldiers, sailors, airmen and marines, and Place of Names, where names of each resident who died in combat or as a result of wounds while in action are inscribed.
Accessibility: Open to the public year-round.
---
185 Salisbury Street
Founded in 1812 by Revolutionary War patriot and printer Isaiah Thomas, the American Antiquarian Society is both a learned society and a major independent research library. Today, the library houses the largest and most accessible collection of books, pamphlets, broadsides, newspapers, periodicals, music, and graphic arts material printed through 1876. You can even find the tea that was thrown off the ships during the infamous Boston Tea Party protest.
Accessibility: Open Monday, Tuesday, Thursday and Friday 10 a.m. – 5 p.m. and Wednesday 10 a.m. – 7 p.m.
---
100 Barber Avenue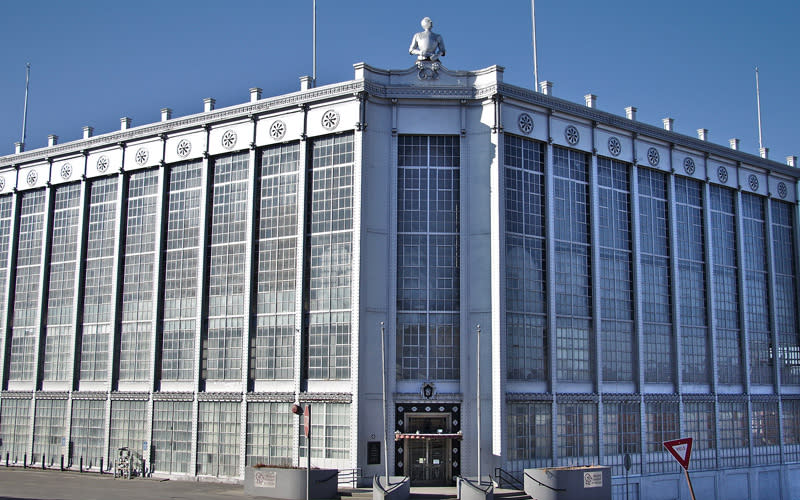 One of America's first steel and glass buildings ever constructed, the historic Higgins Armory was built in 1929 by prominent industrialist John Woodman Higgins as a museum of steel and armor. Now under new ownership, the armory leases space for professional and private events, conferences, and general workspace. Sail to Trail WineWorks, an urban winery, recently opened its doors and tasting room. Stop by to indulge in delcious samples and bring a bottle home! 
Accessibility (Sail to Trail WineWorks): Open Thursday 12 p.m. – 8 p.m., Friday 12 p.m. – 9 p.m, Saturday 12 p.m. – 6 p.m. and Sunday 12 p.m. – 4 p.m.
---
222 Harrington Way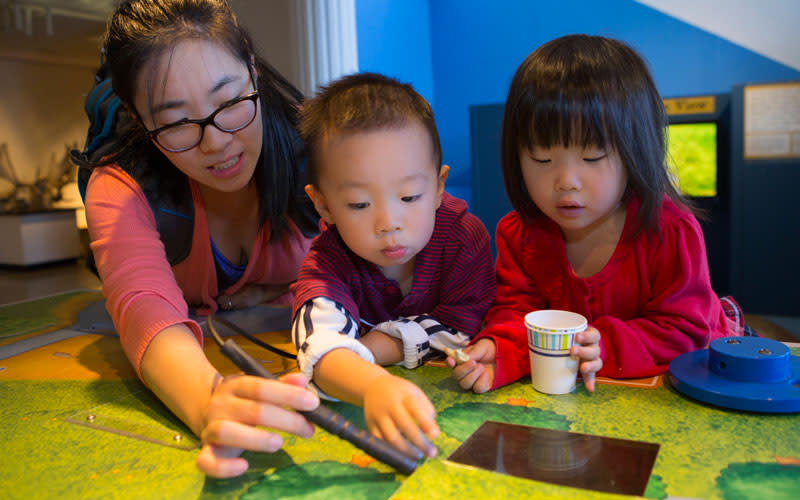 The Ecotarium is perfect for getting in touch with your inner scientist and exploring nature and the outdoors. In addition to the variety of trails and indoor exhibits, the museum also offers educational experiences for visitors of all ages. Two mountain lion cubs were recently welcomed as part of their conservation efforts. Don't forget to bring a picnic lunch to enjoy at one of the many tables found throughout the property. 
Accessibility: Open Tuesday - Saturday 10 a.m. – 5 p.m. and Sunday 12 p.m. – 5 p.m.
---
609 West Boylston Street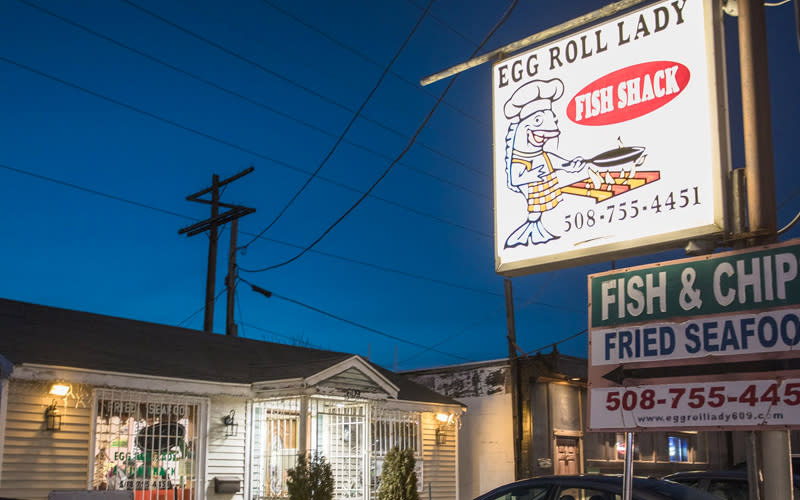 Deep-fried seafood, chicken and egg rolls are all staples on the mouth-watering menu at the Egg Roll Lady restaurant, frequented by Worcester locals and visitors alike. Traditional Vietnamese dishes are also available, like savory bánh xèo crepes. Hearty portions made with love. You'll never leave hungry.
Accessibility: Open Thursday through Saturday, 2 p.m. -9 p.m.
---
148 Grove Street
Known for live entertainment and a storied history of local, national and international performers, Ralph's Rock Diner offers a full-length marble counter with fifteen stools and a full bar, along with outdoor patio seating in the warmer months. The diner was originally a popular spot to gather after big band dances, but these days Ralph's offers an eclectic vibe, delicious dinner menu and variety of fun events.  
Accessibility: Open Monday through Friday from 4 p.m. - 2 a.m. (21+)
---
414 Massasoit Road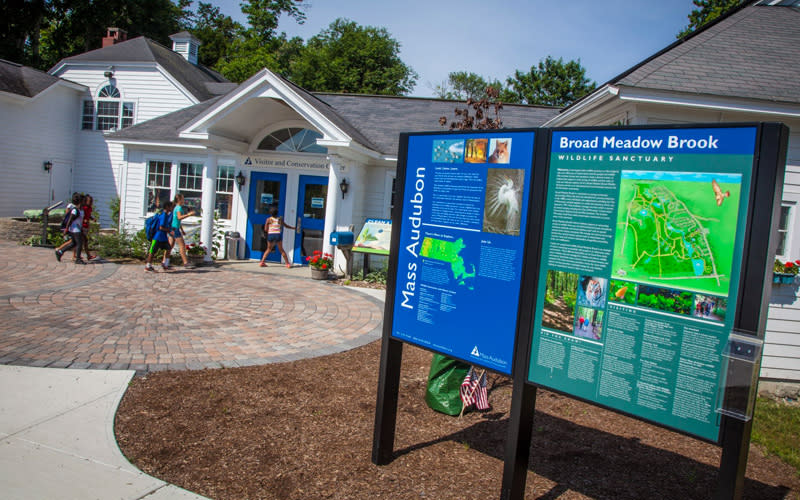 An outdoor paradise for nature lovers and bird watchers. Broad Meadow Brook possesses the largest urban wildlife sanctuary in New England. Trails are exceptionally well marked in the 400-acre expanse, including an entire mile that is universally accessible. Signs will guide you along well-marked trails through woods, fields, streams, and marsh. Guided tours are available on select days for those wanting an educational experience.
Accessibility: Nature center open Tuesday through Saturday, 9 a.m. - 4 p.m.; Sunday, 12:30 p.m. – 4 p.m. p.m. Trails open to the public from dawn to dusk.
---
Lincoln Square
Walk toward the intersection of Lincoln and Highland streets to the sprawling granite bench that marks Worcester's World War I Memorial, built to honor those who died in service. Position yourself at one end and instruct your partner to take a seat on the other side of the bench, 75 feet opposite you. Speak and experience the curious auditory sensation of someone whispering directly into your ear.
Accessibility: Open to the public year-round.
---
120 Main Street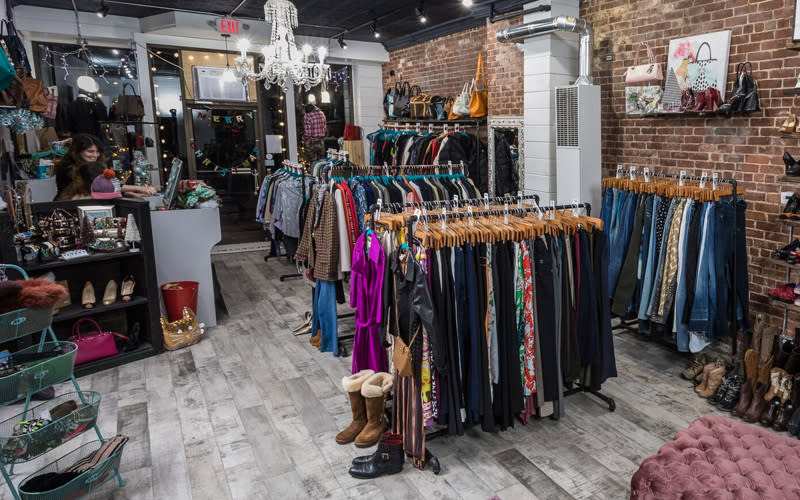 Main Street's high-end designer consignment shop is a treasure trove for label-lovers and fashionistas. Sweet Jane's boutique offers a mix of designer finds and unique vintage pieces. From bags, shoes, jackets, dresses for all occasion and more, you are guaranteed to find at least one item that strikes your fancy.
Accessibility: Open Tuesday through Sunday 11 a.m. – 5 p.m.
---
645 Chandler Street
Pepe's Taqueria, a sister restaurant to Worcester's El Patron Mexican Restaurant, features made-from-scratch dishes that boast authentic spices and fresh ingredients. Delicious meat-filled tacos, enchiladas with homemade sauces, overflowing chips and salsa and more. Try the sweet, iced horchata while you're there; a rice, cinnamon and sugar drink that is bursting with flavor.
Accessibility: Open Tuesday, Wednesday, Sunday 12 p.m. – 9 p.m. and Thursday through Saturday, 12 p.m. – 10 p.m.
---
455B Park Avenue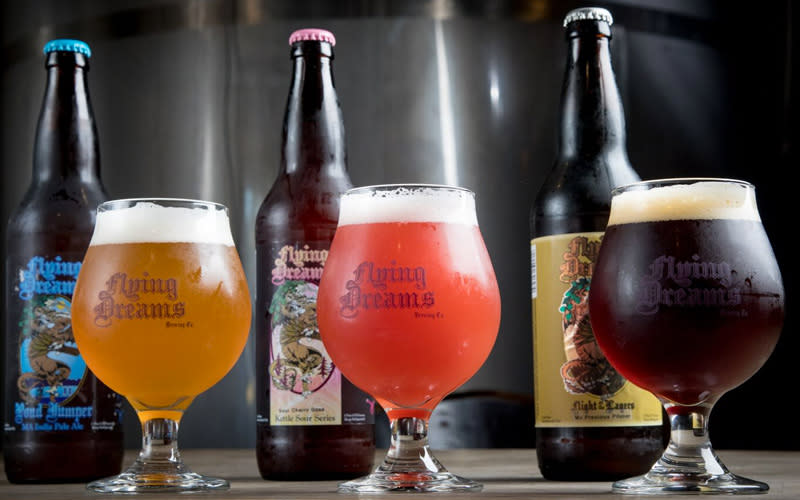 Flying Dreams may have inherited the original home of Wormtown Brewery, but they have built up a beer culture all their own. Their New England style IPA, Pond Jumper, was brewed in honor of the first hole at Maple Hill Disc Golf Course where the players favor hazy juice bombs to refresh and invigorate.
Accessibility: Open Thursday, 4 p.m. – 9 p.m., Friday 3:00 p.m. – 10 p.m., Saturday 12 p.m. – 10 p.m. and Sunday 12 p.m. – 5 p.m.
---
Highland and Main Street – Coming Soon
Worcester's former county courthouse is being transformed into a multi-use space, which will include nearly 120 apartments and a museum celebrating the city's famed cyclist Marshall Walter "Major" Taylor. Taylor broke seven world records and became the second Black world champion athlete in history. The museum will be open to the public and is dedicated to his life and legacy. 
Accessibility: Construction in progress. Hours of operation TBD.