A trip to the region is sure to bring out your wild side with adventures al fresco and animal sightings aplenty.

Southwick's Zoo
New England's largest zoological experience can be found at Southwick's Zoo, home to 850+ animal residents in the heart of the Blackstone River Valley. Spanning over 200 acres nestled under the shade of tall oak trees, the Zoo fosters naturalistic habitats for lions, tigers, giraffes, chimpanzees, white rhinos, two-toed sloths and many more. Southwick's also offers a variety of attractions like the Skyfari Sky Ride, Woodland Express Train, Soaring Eagle Zip Line, 35acre Deer Forest, petting zoo, walk-through aviary, presentations and keeper talks, the Rainforest Adventure Maze, the EARTH Discovery Center and an on-site restaurant.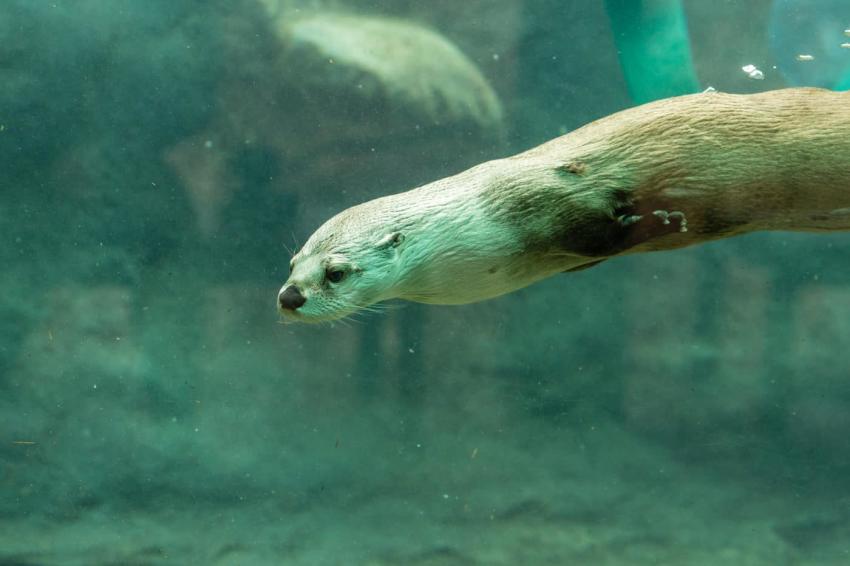 Otter Encounters at the EcoTarium take place each Tuesday, Saturday and Sunday.
EcoTarium
Worcester's EcoTarium inspires scientific and nature-based education as an experiential museum concept that delights even the pickiest of crowds. A popular spot for local wildlife, the surrounding land includes woodlands, ponds and marshland, and meadow habitats. If you're lucky, you might eye a hawk, wild turkey, sparrow, oriole, red-winged blackbird, frog, fish, salamander, chipmunk, rabbit, squirrel or deer. Be a detective and look for animal signs during your visit: tracks, burrows, nests or scat. Seek out skunk tracks in the winter snow, hunt for owl pellets year round or watch the meadow fill up with goldfinches when the flowers bloom during the summer.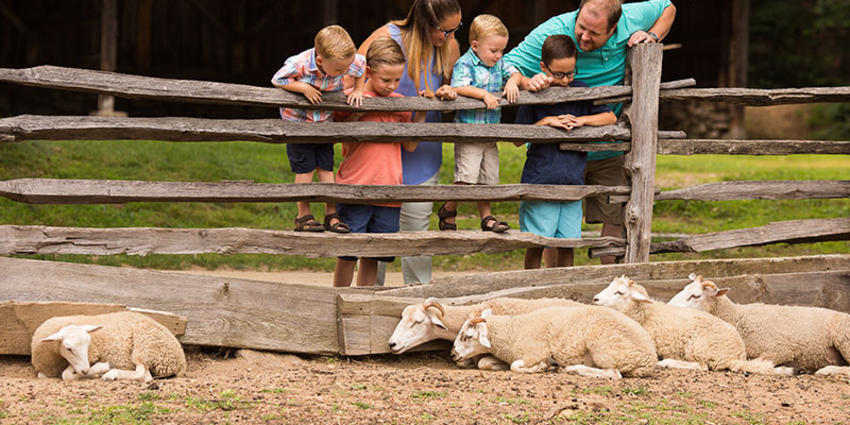 Old Sturbridge Village
As the largest outdoor history museum in the Northeast, Old Sturbridge Village depicts a rural New England town as it stood in the 1830s. Take a visit and step inside more than 40 original buildings, and explore homes, meetinghouses, a district school, country store, bank, a working farm home to heritage breed farm animals, water-powered mills and a trade shop—all situated on more than 200 scenic acres. Ineract with expert, costumed historians, farmers, artisans and performers or try your hand at farming, trades and domestic chores. With each visit, you'll make your own history at the Village.
Event highlight: June 3 marks the Opening Celebration of the Allen Piggery building. Throughout the weekend, guests can see the pigs in their new home and explore a variety of pig-related topics throughout the Village, from livestock care and feeding to animals in stories and art, as well as a kids craft in the Bixby House.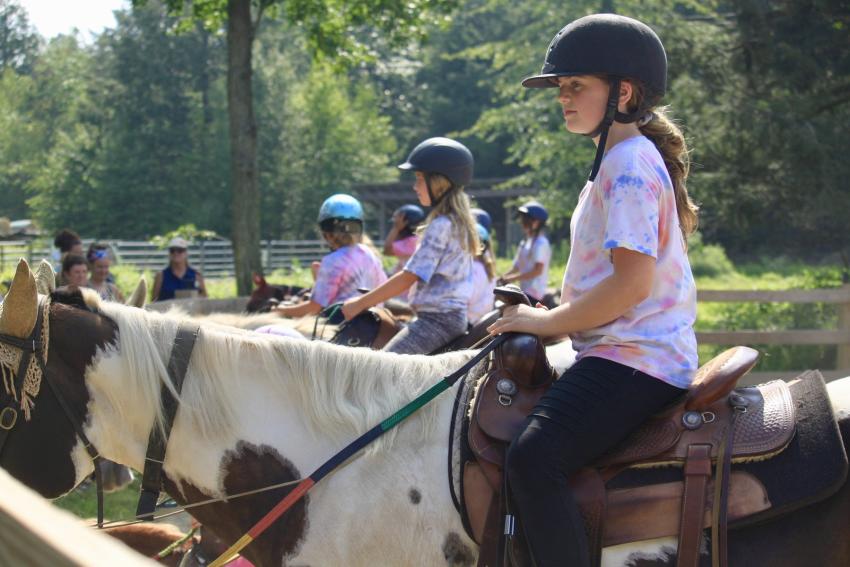 Cornerstone Ranch
Discover equestrian experiences and admire the local landscape from Cornerstone Ranch, the highest point in Central Massachusetts. This Princeton staple offers group and private lessons, yoga classes, riding in the ring, leisurely horse-drawn wagons, seasonal workshops, party plans and more. Whether you're a beginner to the scene or an advanced rider, you can choose your own horseback adventure from dozens of opportunities at the Ranch.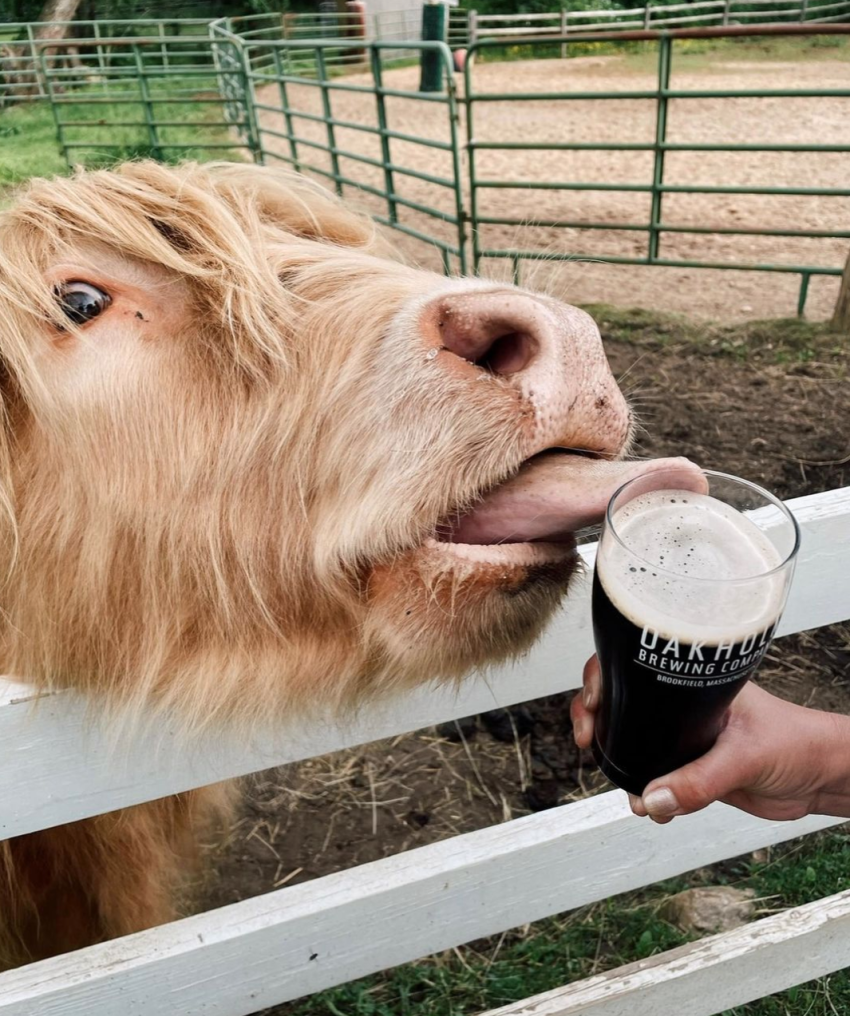 Image from @oakholmbrewing on Instagram
Oakholm Farm
Oakholm Farm, with its acres of woodland, pastures and gardens, has been a place for relaxation and enjoyment since its origin. Over the last 100 years the Jeppson family has raised Belgian horses, Guernsey & Dexter cows, turkeys and other animals here, maintaining the hayfields and gardens. Today, guests to the Farm can take a private scenic ride around the historic grounds in a wagon pulled by a team of work horses, with views of Lake Quaboag and the surrounding fields. After a ride, visitors can linger in the Beer Garden or hear live music inside the taproom at Oakholm Brewing Co.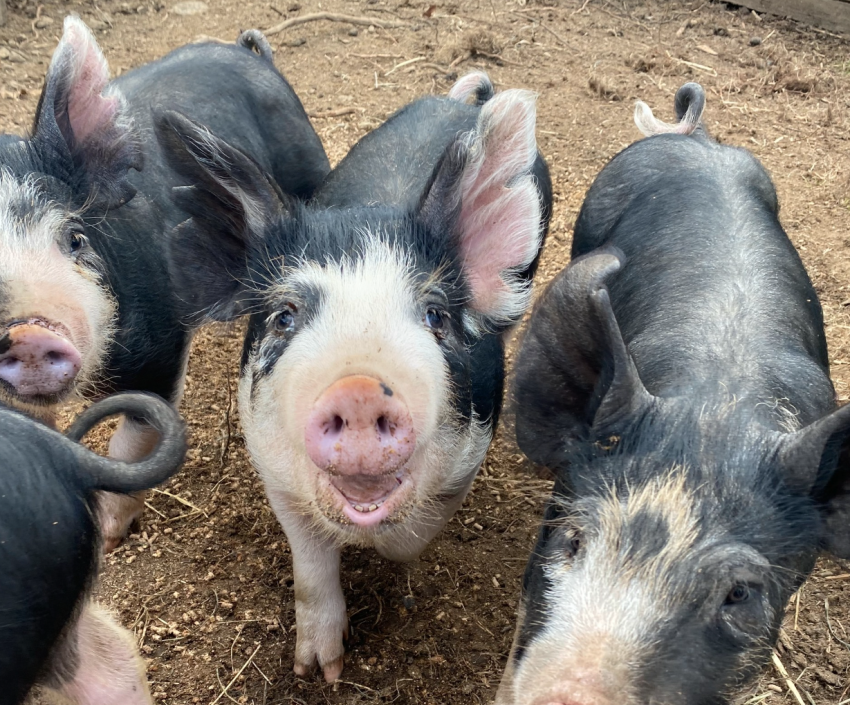 Douglas Orchard & Farm
Douglas Orchard & Farm is a multi-diversified spot, where farm-goers can visit ducks, chickens, pigs and spring lambs. The Country Store on site spotlights locally sourced animal products like honey, maple syrup, bee's wax creations, jams, alpaca goods and goat cheese.

The Farm at SummitWynds
Local wildlife enlivens The Farm at SummitWynds each season, during which workshops, retreats and festivals spotlight the stunning grounds. The Farm boasts 32 private hilltop acres in Holden, Mass., with panoramic views of Wachusett Mountain, thousands of rows of lavender plants, several acres of flowers and sunflowers, and fields of horses. The Farm is home to 30+ horses, pigs, lavender Orpington Chickens, Valais Blacknose sheep and hundreds of thousands of honey bees. Plan a special trip for the Butterfly Experience or Unicorn Experience, two summertime events that draw travelers in from all over.

Mass Audubon's Wildlife Sanctuaries
Broad Meadow Brook
As the largest urban wildlife sanctuary in New England, Broad Meadow Brook is a 400 acre oasis in the city of Worcester. Interpretive signs guide visitors along five miles of well-marked trails through woods, streams, fields and marsh. The Nature Center and several trails are accessible and the sensory trail creates a welcome perusal for a range of ages and abilities. The kids' nature play area and the diversity of wildlife habitats at Broad Meadow Brook make the sanctuary an ideal place for birders and nature enthusiasts who can delight in the sight of the butterflies, birds and plants that thrive here. 
Wachusett Meadow
Wachusett Meadow Wildlife Sanctuary is a former farmstead that offers spectacular scenery and supports abundant wildlife on 1000+ acres of protected land. Historic buildings and barns are still in use for educational programming, and resident sheep graze the area pastures. Twelve miles of trails offer visitors options for hikes of varied lengths through woodlands, wetlands and meadows, as well as connections to the Mid-State trail and Wachusett Mountain State Reservation, and a nature play area for kiddos.