1. History of Baseball in Worcester
On June 12, 1880 J. Lee Richmond pitched professional baseball's first perfect game on account of some great fielding that buoyed every player on the field.
A history of teamwork and baseball soars throughout the city of Worcester. One of the most famous baseball poems ever written, "Casey at the Bat," was composed in the city of Worcester by Ernest Lawrence Thayer in 1888.
The poem is proof that Worcester is the sort of city where fans cling to "the hope which springs eternal in the human breast." Further evidence of the city's love of baseball is hanging on the wall of the brand new Railer's Tavern downtown.
A print of Ted Williams playing at Holy Cross during a 1939 exhibition game versus the Red Sox is displayed proudly behind the bar. Just up the block, Moynagh's Tavern marks a place of legends and mystery. Bartenders claim that Babe Ruth once bowled on the same rock maple bar where years later, Carlton Fisk spent an evening mixing drinks.
2.  Location, Location, Location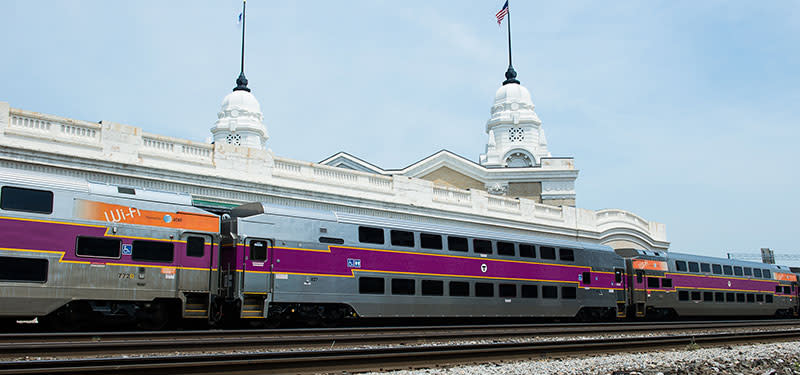 Sometimes it feels like Central Mass is at the center of the universe. Located just 48 minutes from Logan Airport, traveling to Worcester is an extraordinarily accessible and hassle free trip.
Our own Worcester Regional Airport offers daily flights to Orlando and Ft. Lauderdale, New York City and soon, Philidelphia. 
Worcester is only a 45 minute drive north of Providence and 60 minutes north of Hartford. The city offers a myriad of parking options in addition to a convenient commuter rail operating out of historic Union Station.
3. Sponsorships

Central Mass is an economic hub, home to juggernauts like Polar Beverages, Table Talk Pies, EMC, Abbvie, and Hanover Insurance.
Furthermore, Worcester boasts a number of leaders in higher education including UMASS Medical, WPI, College of the Holy Cross, Clark University, MCPHS, Assumption College, Becker College, Worcester State University, and Quinsigamond Community College.
Worcester's established museums have formed strong relationships throughout the city including the Worcester Art Museum, the Ecotarium, and the Worcester Historical Museum.
4. Rich Nightlife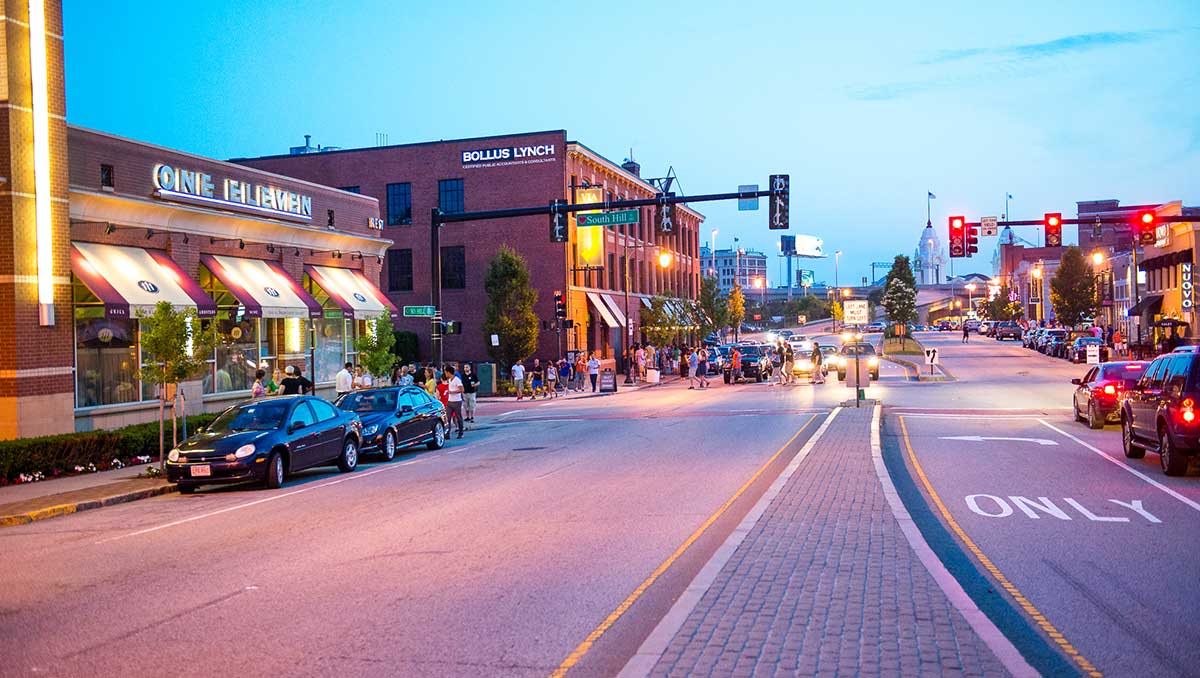 A city filled with mixed use development is able to seamlessly blend cultural, residential, and commercial priorities while supporting a large crop of exciting restaurants.
Our thriving restaurant and bar scene consists largely of talented chefs who have migrated from larger cities in favor of Worcester's sense of community and efficiency. Rachel Coit and Matt Mahoney of Kummerspeck brought their talents to Worcester from Boston where they worked for Barbara Lynch.
Jonathan Demoga of Mama Roux has returned to the area from New Orleans where he worked for the iconic Brennan family.
Jared Forman recently opened his second restaurant in Worcester, simjang, where he showcases skills he gleaned from David Chang in New York.
Rob Facteau of Birchtree Bread Co. opened his bakery in Worcester after extended observations at Tartine Bakery in San Francisco. Our talented chefs have journeyed from all corners of the culinary world to build their businesses here in Worcester.
5. Growing Density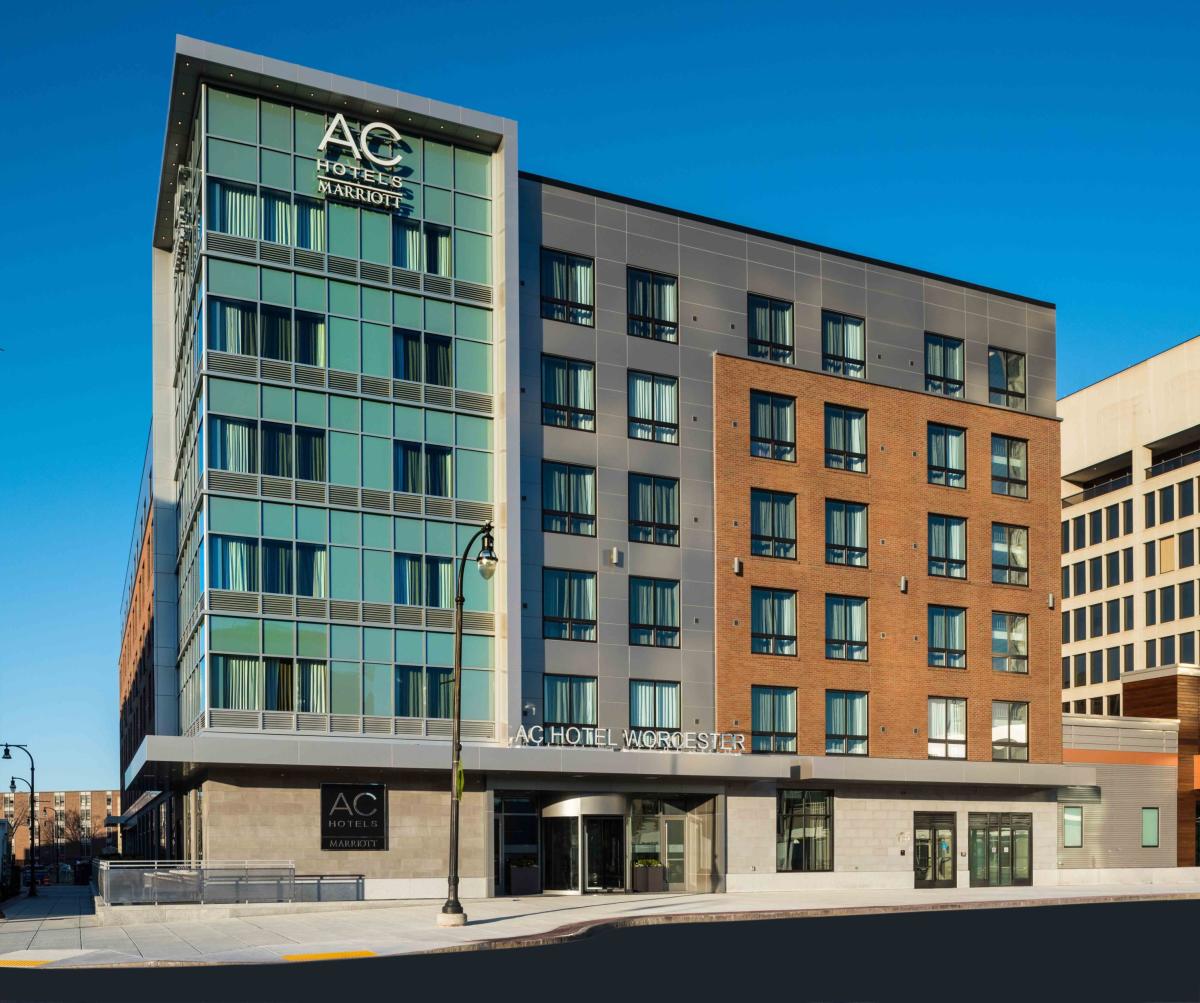 The AC Hotel in Worcester recently opened 
Downtown has begun its transformation into an urban neighborhood in recent months. Projects like Trinity Financial's $55 million renovation of the former Worcester County Courthouse to create housing and Roseland Residential Trust's $92 million investment in the new apartments at 145 Front Street, are changing the game.
With this newfound density comes perks like "food truck row" on Highland St. and the Worcester 100 which brought more than 100 events to the Common in 2017.
Growth of the city's hotels continues to persist as well. This year, the Beechwood Hotel's inspired architecture and handpicked artwork struck a harmony with award winning restaurant, Sonoma. As Worcester's Four Diamond Hotel, the Beechwood offers a level of excellence that is perfect for any occasion.
The AC Hotel Worcester opened in April 2018 and offers over 8,000 square feet of event space including the Wachusett Ballroom which can accommodate receptions of more than 500 attendees.
6. Breweries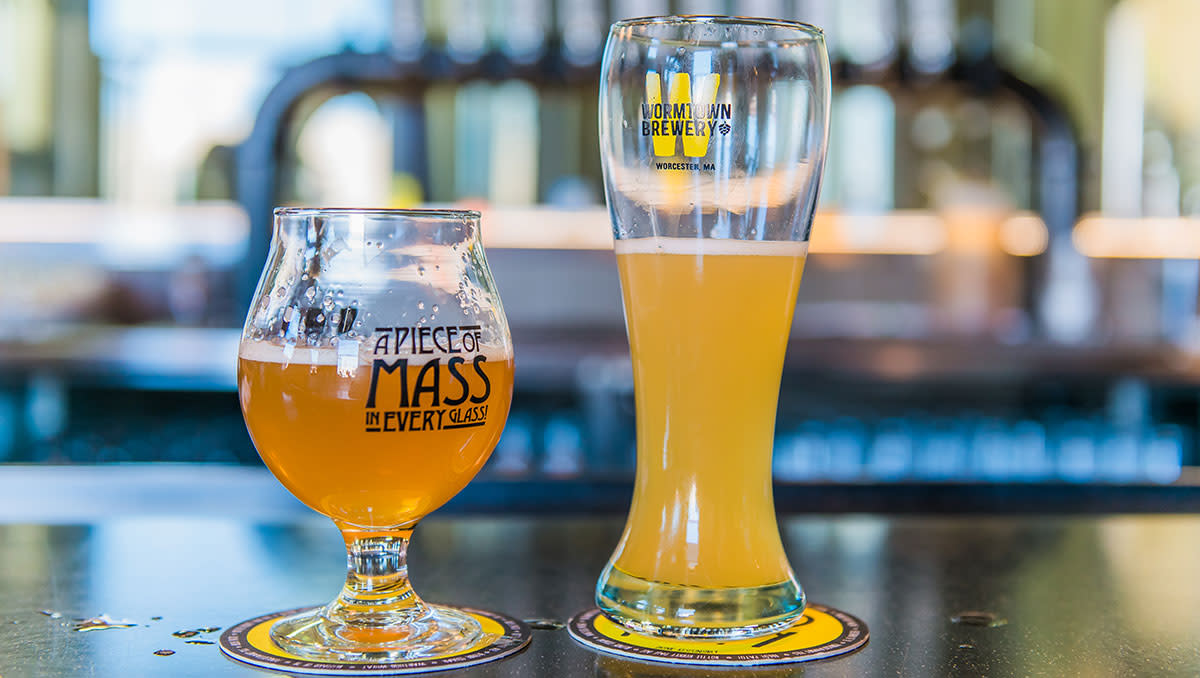 Central Mass is home to a growing number of acclaimed brewers. Tree House Brewery in Charlton has amassed a dedicated national following, a tribute to its quality and attention to detail.
Wormtown Brewery on Shrewsbury Street proudly promises a "three-decker-attitude" and a mounting list of accolades. Wormtown likewise serves as a popular patio destination. There's a brewery for every crowd.
Flying Dreams has built up a culture fueled by disc golf while 3Cross Fermentation Coop favors cyclists.
Greater Good Imperial Brewing marks a new addition to the Central Mass scene as America's first all-imperial brewing company with ales and lagers ranging from 8%-14% alcohol by volume.
7. An Innate Passion for Health and Fitness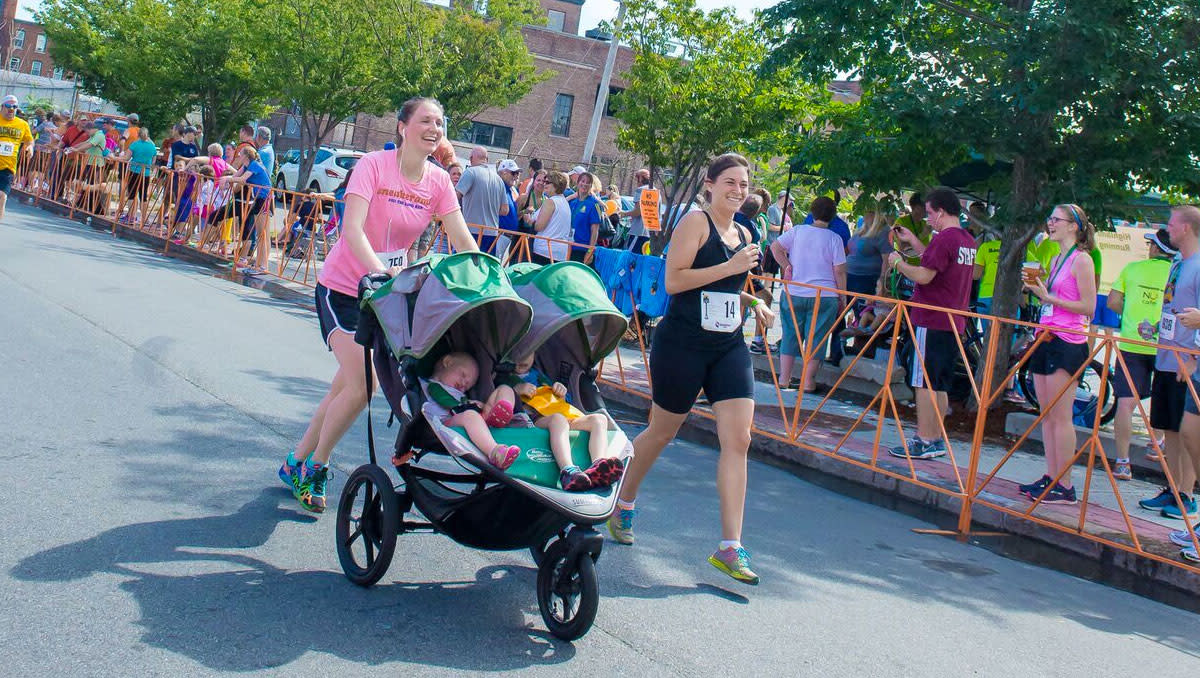 During the off season we predict that the Woo Sox will be apt to stop running bases and start running stairs. Hundreds of the city's stakeholders "just show up" at November Project workouts every week.
November Project is an international free fitness movement that welcomes all ages and levels of athleticism, but tends to draw a strong contingent of young professionals in Worcester. Participants meet bright and early at locations throughout the city. 
The Living Earth has long catered to the city's natural food needs; this year, the Worcester staple expanded its prepared food options and its square footage to serve the demands of a community focused on physical well being.
In addition, Whole Foods opened its 50,000 square foot market in neighboring Shrewsbury - a testament to our organic loyalties.
The city is home to bustling farmers markets including the Canal District's weekly installment at Crompton Place from 9 a.m.-12 p.m. In addition, UMASS Memorial Healthcare, Reliant Medical Group, Harvard Pilgrim, and Fallon Health all maintain a strong presence in the city of Worcester.
8. Homegrown Retailers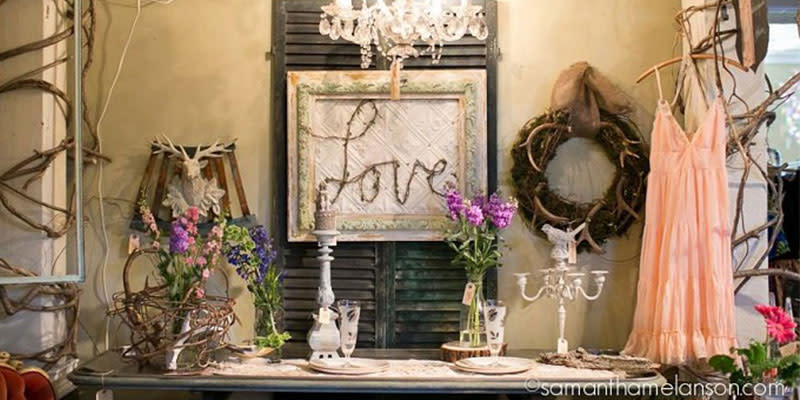 Booth at Crompton Collective, Worcester
Worcester is the home to a number of terrific vintage and consignment retailers thanks in part to our proximity to the legendary 'Brimfield Flea Market' which tends to draw a collection of fashionable celebrities to Central Mass.
Molly McGrath of Grime embraces the vintage vibes year round at her shop on Shrewsbury Street, housed in a former garage. Grime's troll doll decor and stunning selections account for @grimeclothing powerful influencer status.
Crompton Collective offers a curated boutique marketplace inside a former mill building of the Canal District where local artisans, makers, and collectors trust Worcester native, Amy Lynn Chase, to flaunt their incredible wares.
More recently, Amanda Setaro of Sweet Jane's Designer Consignment has tapped into the high end designer scene on Main Street with an exquisite collection of revolving items "for the huntress, fashionista, and style queen in all of us!" Women like McGrath, Chase, and Setaro have figured out how to breathe life back into retail, and Worcester has reaped the benefits.
9. Proximity to the Great Outdoors

Worcester is unique in that it offers a true urban living environment just fifteen minutes from impeccable farms and hiking trails.
Lilac Hedge Farm welcomes city slickers each year to their Music & Beer Farm Festival in Holden featuring a market, farm demonstrations, live music, food trucks, local beer, and of course - Joshua the Camel. There are also plenty of adventurous options right in Worcester itself.
Visitors can hike through Broad Meadow Brook's 400 acres year round where trails are exceptionally well marked throughout the urban wildlife sanctuary.
Also within city limits, Worcesterites benefit from the remarkable work at YouthGROW Farm, an urban oasis operated by the Regional Environmental Council. Produce is harvested and sold at mobile farmers market locations throughout the city.
10. Inclusive and Active Community
In 2017, the Human Rights Campaign awarded Worcester a score of 100 on its Municipal Equality Index based on laws, policies, and services in support of the LGBTQ community.
Worcester is likewise home to an inclusive nightlife spearheaded by Airspray Worcester, a high energy series of queer dance parties held at Electric Haze. Organizer Heather Mangione has dedicated herself to building a welcome crossroads with music, dance, and plenty of glitter. The city has followed suit.