Bull Mansion
More immigrants followed, arriving from Lithuania, Poland, Italy, Greece, Finland, Syria, and Armenia. Housing, recreation, and social services resulted for industrial workers creating a glorious urban melting pot. In his spotlight on recent immigration to Worcester, Clark University professor Robert J.S. Ross found that Puerto Rican and Central American migrants and eventually immigrants from South and East Asia arrived more recently to round out an extraordinarily diverse city ripe with cultural capital.
Here, we highlight a few of Worcester's unique and historic neighborhoods.
Central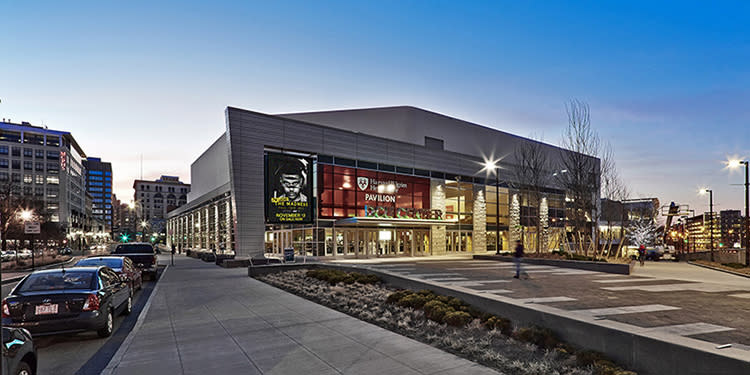 The striking architecture of the Crown Hill area attracts photographers and history buffs alike. Downtown, new market rate housing options are transforming what was once a nine to five climate for professionals into an active neighborhood for families. Worcester Wares, located at Door 22 of the DCU Center is your stop for hand-crafted Worcester paraphernalia.
The Worcester Common Oval outside City Hall is just shy of four and a half acres, boasting an ice rink in the winter and food trucks in the summer months. The space is noted as the site of Isaiah Thomas' 1776 public reading of the Declaration of Independence.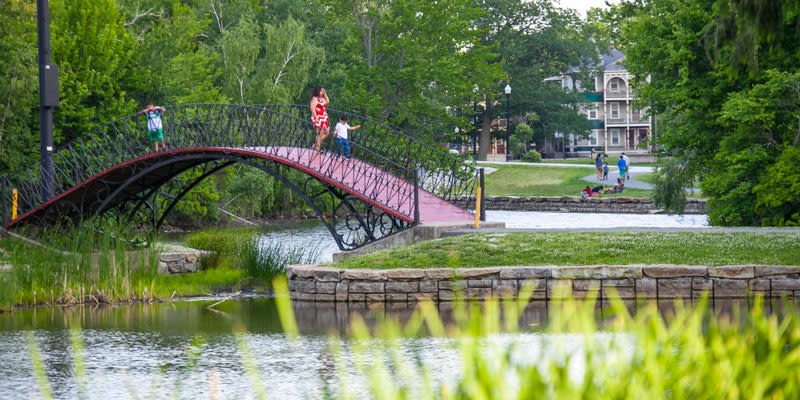 Elm Park 
Elm Park shares historic distinction as the oldest piece of public land purchased for municipal park use. The park includes Lincoln Pond and its two picturesque red bridges. Pow!Wow! Worcester, an international mural festival, has done a grand job of outfitting the central part of the city in vibrant color.
West
Bancroft Tower
Mass Ave marks Worcester's elaborate Victorian district. Visitors can hike up Prospect Hill to Bancroft Tower, the city's ultimate picnic destination set in the shade of a feudal castle. Granite placards at the North and South ends of the tower indicate Worcester's seven hills. It of interest to note that George Bancroft, for whom the tower was built, served as a eulogist at Abraham Lincoln's funeral.
Worcester Art Museum is not far off, their collection highlighted by the first museum purchases of Monet and Gauguin. At city limits, Airport Hill offers Worcester's gateway to the sky, with service by Jetblue and American Airlines. Newton Square has likewise come into its own over the last two decades with the support of Friends of Newton Hill. Newton Hill now features disc golf, tennis courts, and fitness circuits.
East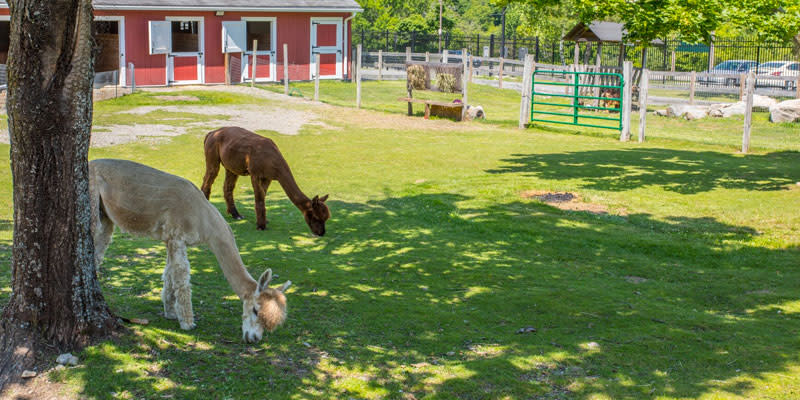 Green Hill Park
Vernon Hill is sprinkled with classic three deckers and maintains strong Jewish roots, though the construction of Interstate 290 famously displaced many residents nearly 60 years ago. Nearby, Grafton Hill is a hotbed of homemade ravioli and also home to the former site of El Morocco where Frank Sinatra was known to dine whenever he came to town.
Shrewsbury Street is Worcester's restaurant row, a treasure trove for serious dining. And, Green Hill Park is the crown jewel of our city's parks, made up of Andrew Green's former estate. Green also helped mastermind the Central Park that New Yorkers know today. Green Hill Park in Worcester includes a zoo, athletic fields, a golf course, and a network of hiking trails.
South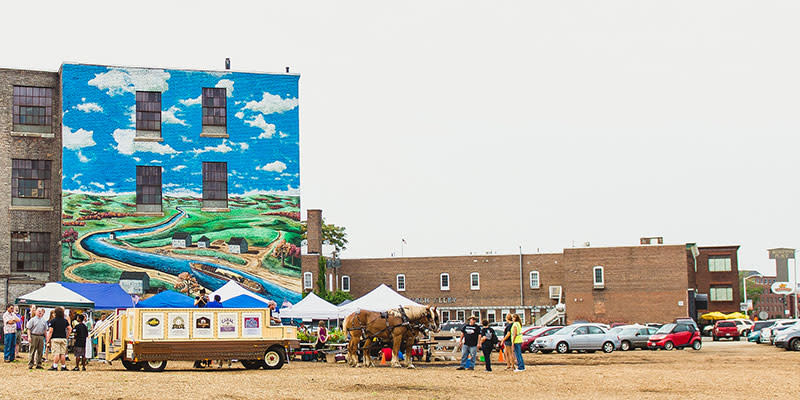 Canal District 
The Canal District has become the touchpoint for Worcester's nightlife and Kelley Square is at the center of the action, marking the corner of Green and Harding Streets as one of the state's most complex intersections. The party spills over to the neighborhood of Green Island where crowds sing karaoke at Cafe Neo or reenact scenes from "American Hustle" at Nick's.
To the Southwest, Webster Square attracts local bikers. Barney's Bicycle's Monday Night Ride is a 15-mile jaunt that leaves from the shop weekly at 6 p.m. Locals love to stop by 3 Cross Fermentation Cooperative for a bicyclist's paradise and plenty of fresh brews.
Nearby, the Main South neighborhood has made a dramatic transformation over the last twenty years. Specialists and environmental consultants have worked to cleanup former industrial sites with brownfield remediation. The Main South Community Development Corporation has labored endlessly to assist first-time home buyers in their purchases of renovated homes which offer architectural consistency to the traditional designs in the area with added solar and green energy sources. The traditionally Swedish neighborhood of Quinsigamond Village includes 34-wooded acres at Blackstone Gateway Park.
North
Indian Lake was formed with the construction of a dam in the mid-1800's allowing the previously standing body of water to grow four times in size and affording added control over the flow of the Blackstone Canal. Indian Lake's Shore Park has become a popular destination on hot summer days offering a 5-acre public beach open from July 1 to late August with a  lifeguard on duty from 12 p.m. to 7 p.m.
Nearby is Indian Hill, a company town conceived by the Norton Grinding Company in 1915. Indian Hill is home to Bovenzi Conservation Park, a serene 120-acre property permeated by game trails, logging roads, and rocky riverbeds.