3,000 Pounds of Lamb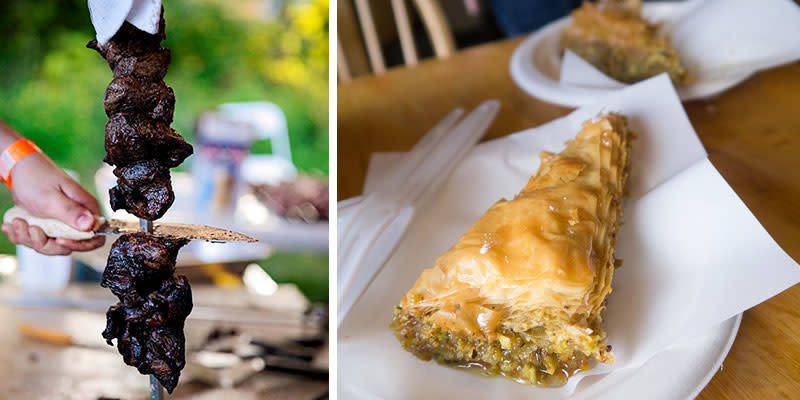 This is not an exaggeration. Come hungry, because Albanian cuisine is the main draw for many visitors. Organizers have made certain there will be plenty of pastries to go around. To date, plans call for 75 trays of baklava, 250 lakror pies, and more pastries than you have ever seen in your entire life.  
Everybody is a Great Dancer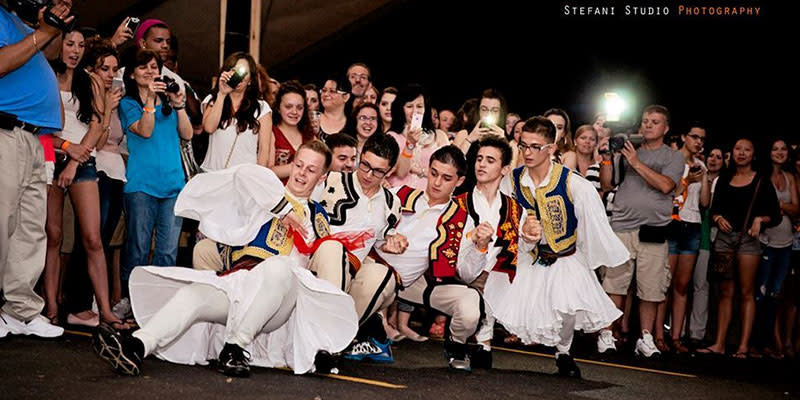 What gets your feet tapping? Violin? DJ beats? Traditional tunes? The urge to dance is infectious at the Albanian Festival and there's something for everyone. Performances range from family friendly to nightlife over the course of the day.
Swag
The Albanian Festival is known for its merch. Racerbacks, sunglasses, knit caps, baby bibs, hoodies, boxers, koozies, yoga pants, backpacks, bandanas, ball caps, and more. Don't leave empty handed.
Pride
Worcester's Albanian community collectively raises more than $120,000 to run this festival each year. In a city known for its diversity, Albanians make up one of the largest immigrant groups. The Festival is an opportunity to come together and celebrate camaraderie and heritage.
Hassle Free Parking
Free parking and shuttle service from Assumption College is provided for all attendees. With more than 10,000 visitors and 200 volunteers already confirmed, the last thing you'll want to do is worry about feeding the meter. Park, ride, and enjoy.
Rain or Shine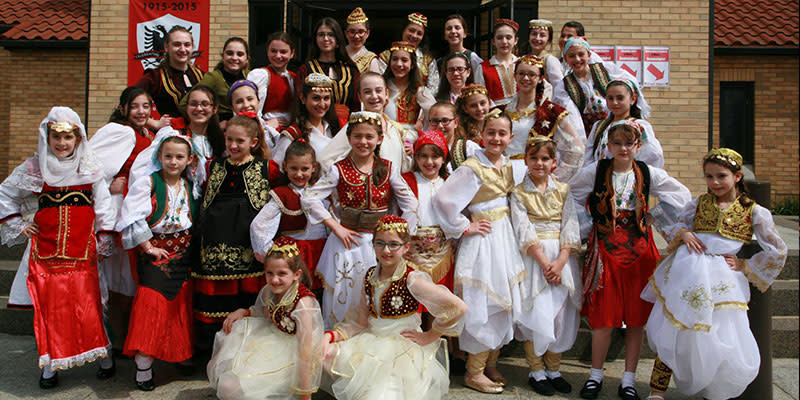 This year's Festival will take place under a massive tent. Don't let late-spring showers keep you away. Dancing and dining will commence, rain or shine.
---
Mark your calendars!
For three special days, everyone in Worcester is Albanian. Experience this landmark event on Friday, May 31 from 5:00 p.m.-12:00 p.m., Saturday, June 1 from 12:00 p.m.-12:00 a.m., and Sunday, June 2 from 12:00 p.m.- 6:00 p.m.