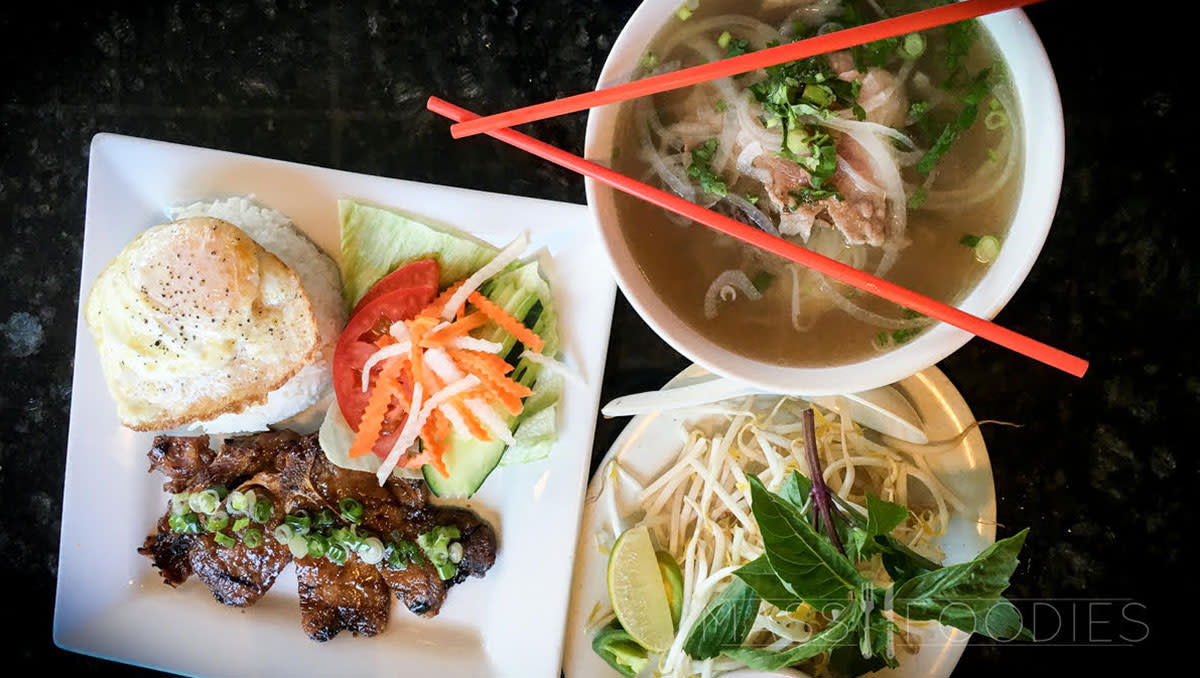 Volturno on Shrewsbury Street has been putting the new function room to good use by hosting handmade pasta classes. Participants learn how to mix, roll, and shape dough by hand. Space is limited, so call ahead to reserve your spot.
Pho Bowl on Park Ave has small, medium, and large bowls of pho that would suit even Goldilocks 'just right.' Pho Bowl's broth is wholesome for the soul and the noodles are prepared fresh. We can't resist a Boba drink; try avocado or coconut.
Rosalina's on Hamilton Street is not only affordable and accommodating for families, they also make their own sauce. While it's not technically a 'noodle,' we highly recommend the homemade, house filled jumbo raviolis.
Armsby Abbey on Main Street nearly always has a version of the house milled pappardelle on their menu. Right now, the noodles are made with Four Star Farm's warthog wheat, a strong local grain perfect for sourdoughs and hearty pastas. And, if you just can't get enough noodles, add an order of the legendary mac and cheese.