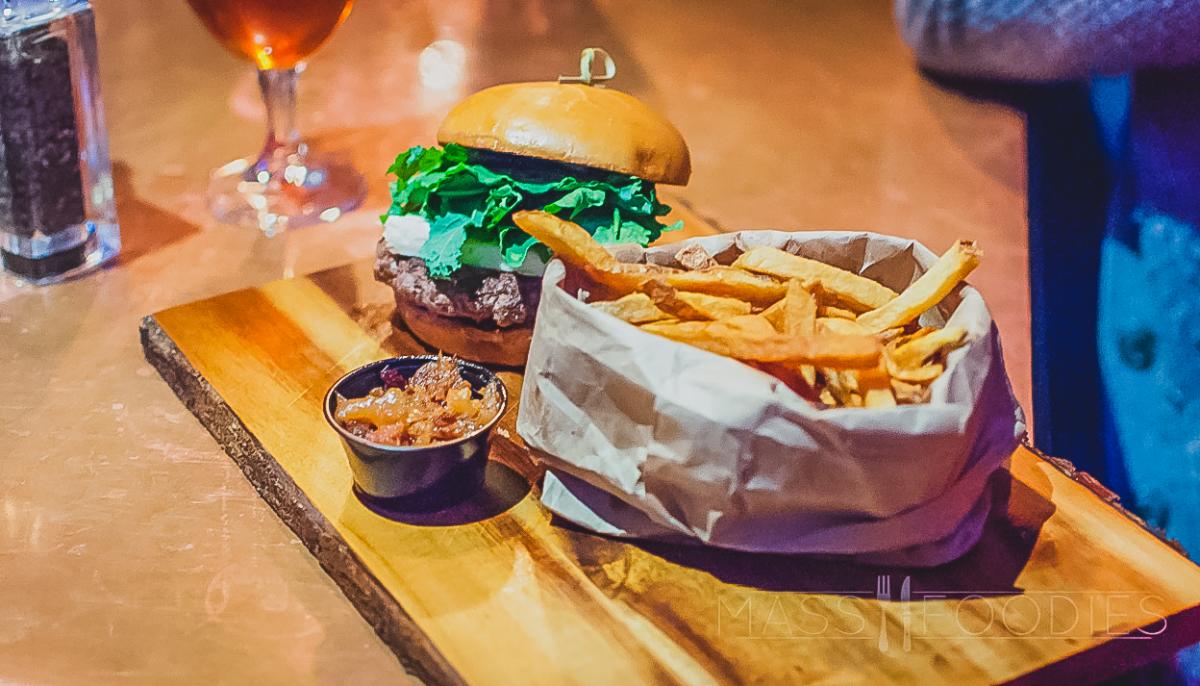 Wagyu Burger from Hangover Pub in Worcester, MA
Everything's bigger in Uxbridge
Checkout the Big Punisher at the Burger Grille in Uxbridge for a 10 oz. patty served with melted cheddar, jalapeno peppers, chipotle ketchup, romaine lettuce, and a slice of tomato. All burgers are well done, so remember to specify otherwise – we suggest medium rare.
Upton's got great buns
Stop by Red Rock Grill and Bar in Upton for a Buffalo style burger, bathed in hot sauce and smothered in gorgonzola cheese. Spring for a side of sweet potato fries and an order of the Kielbasa Corndog Pops served with a honey mustard mango sauce.
Let Grafton put a BBQ stain on your shirt
Visit the iconic Post Office Pub in North Grafton for a Bronco Burger. Enjoy 10 oz. of Angus beef topped with BBQ sauce, cheddar cheese, and onion rings, and served on a bulkie roll. It's a bit chilly to sit out on the patio this time of year, but the bartender will be happy to mix you up a tiki cocktail regardless.
We would be remiss not to mention that the Art Bradish hot dog stand will open for business on Memorial Day Weekend 2017. Until then, get cozy inside at the Burger Grille, Red Rock Grill and Bar and the Post Office Pub.