By Sarah Connell Sanders
Nothing gets me out of a rut like sharing a special meal with a loved one, and there's only one place to turn for recommendations when the dark days of winter begin blending together. My favorite local chefs always know where to unearth fresh and delicious experiences in the historic heart of the Commonwealth. Who has time for a mediocre meal? I take the following recommendations very seriously.
The winter season is going to be unique this year, but I have no doubt that Central Massachusetts will still find a way to offer up charming and intimate gatherings that leave us feeling safe and warm.
---
Chef: Elaine Pusateri Cowan, UXLocale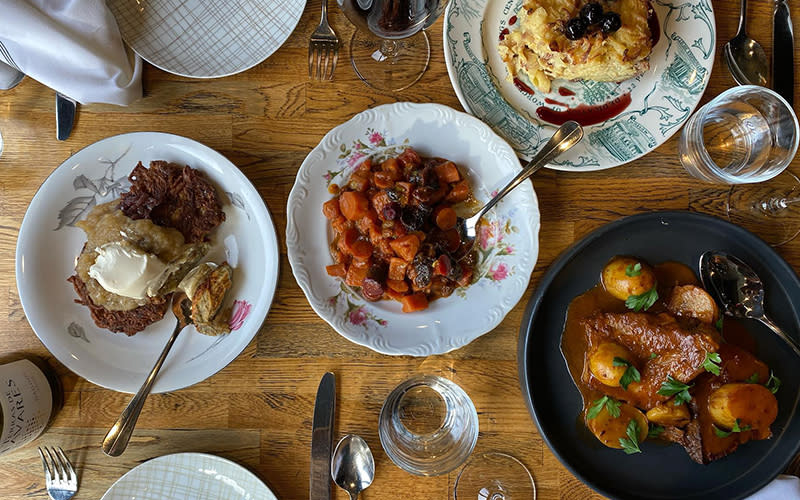 Source: deadhorse hill (via facebook)
Elaine Pusateri Cowan is the owner and Chef de Cuisine at Uxlocale, fifteen miles outside of the city in the small town of Uxbridge. Cowan's outdoor patio offers firepits and stunning sunset views. Her rustic pastas and pizzas are made from scratch. On the rare case she gets a night off, Cowan likes to visit deadhorse hill in Worcester. "It brings me comfort and joy," she says, "Always something unexpected and delicious." This winter, deadhorse is dishing out new soups, stews, and ramen every week along with a showstopping selection of tacos and seasonal sandwiches. Guests can also pick up bottles of natural wine and craft cocktails to enjoy at home.
---
Chef: Jared Forman, deadhorse hill
Chef's Choice: Red Pepper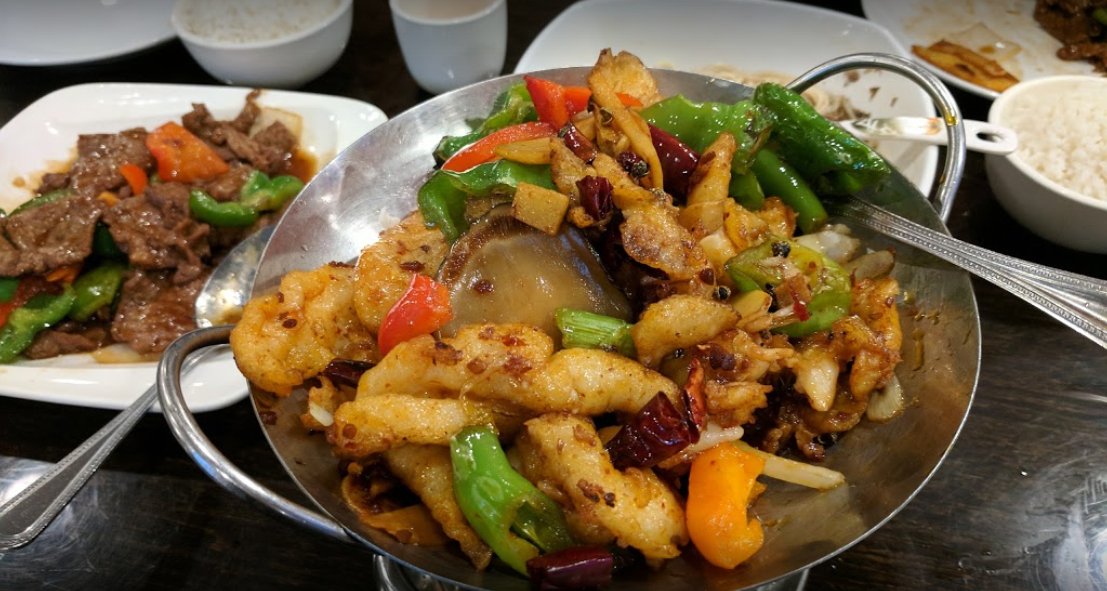 Source: Red Pepper (via google)
Chef Jared Forman of deadhorse hill and general manager Julia Auger often race to Red Pepper on Main Street in Worcester after work. "We love grabbing a bottle of natural Chenin blanc from her [Auger's] wine club list to BYOB and find a secluded corner of the restaurant with a big table to accommodate our large order," says Forman. Their standbys are the cumin lamb, dry-fried chicken with chilies, and spicy eggplant. "When we leave, our souls have been re-energized from our time sitting close together, eating delicious things at our favorite Chinese restaurant in Worcester," Forman concludes.
---
Chef: Jonathan Demoga, MamaRoux
Chef's Choice: Red Pepper
Jon Demoga of MamaRoux is known for his Southern/Gulf Coast street food pop-ups and coveted catered events. Demoga shares Forman's affection for Red Pepper because it reminds him of one of his earliest kitchen jobs. "I worked at a Chinese school that helped transition students into the American university system; many of whom came from the Sichuan region," he recalls. Demoga would google their most requested dishes like dan dan noodles and learn to make them himself. "I was really excited to see and taste a lot of the same dishes right here in Worcester when Red Pepper opened in the former Chopsticks," he says.
---
Chef: Phuong Lam, Eggroll Lady and Fish Shack
Chef's Choice: C & N Vietnamese Cuisine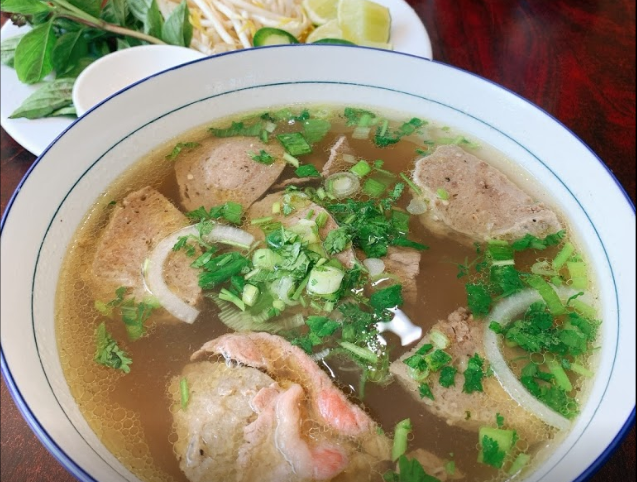 Source: C & N Vietnamese Cuisine (via google)
The Eggroll Lady, Phuong Lam, knows great pho. Her favorite spot in the city is set right in the chaos of Kelley Square at C & N Vietnamese Cuisine. The servers treat Lam like family and they know her order by heart. Lam's incredible story of escaping from Vietnam on a small riverboat is best told over a steaming bowl of pho. Her kindness and grace is almost as irresistible as her eggrolls.
---
Chef: Bill Nemeroff, BT's Fried Chicken & BBQ
Chef's Choice: Cafe Reyes or Nuovo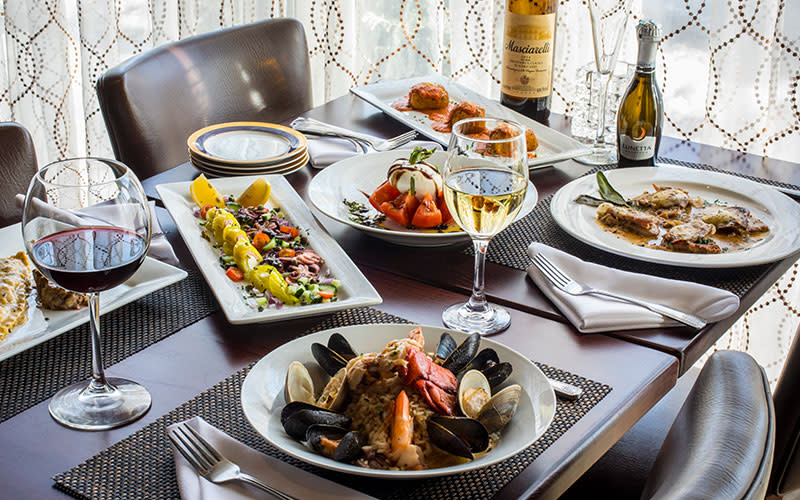 Source: Nuovo
Bill Nemeroff and Brian Treitman recently launched their fried chicken concept on the corner of Park Avenue and Chandler Street in Worcester. As a result, Nemeroff has been busy. He took my question as a welcome reminder to treat his special someone—Lynn Cheney of Maker to Main. "Pre-COVID, it was always about the atmosphere and service," he says, "Lynn and I were usually looking for a place to feel secluded; we always had luck at Nuovo." Back then, Nemeroff and Cheney fell for the live piano, white table cloths, and old school fine dining atmosphere. "Currently, we enjoy grabbing a couple of Cuban Sandwiches from Cafe Reyes and throwing a blanket down at Green Hill Park," says Nemeroff, "Thanks for reminding me to take a little time to do that again."
---
Chef: Tim Russo, Lock 50 and Russo's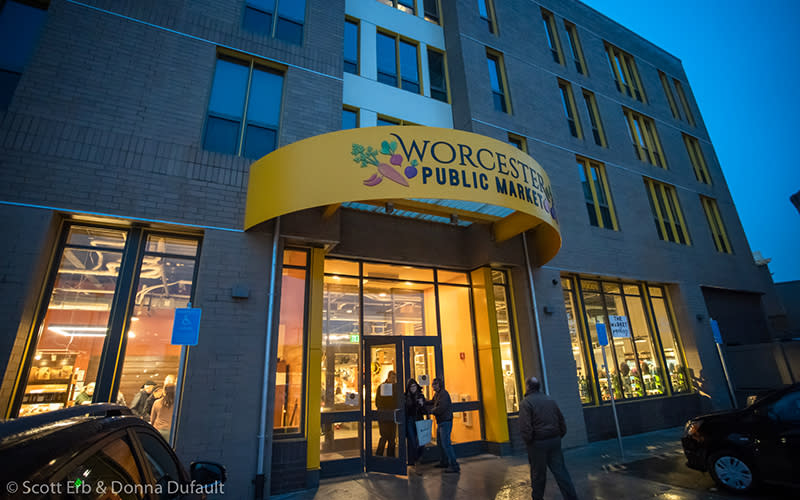 Source: Erb/Dufault Photography
Tim Russo has found great success in the Canal District at the helm of Lock 50 and Russo's on Water Street. It comes as no surprise that his new favorite place to explore with his wife is the Worcester Public Market. "We like to hop around to different places and try different things whenever we can; plus it's convenient," he says. The Worcester Public Market offers a wide variety of food stalls with cuisine from Japan, Jamaica, Venezuela, West Africa, and beyond.
---
The only chance a chef often gets to escape the kitchen is after-hours or early in the week, when service is calm to nonexistent. Late-night cuisine can be tricky to find in Worcester, but I would be remiss not to mention Vincent's meatball sandwiches as a prime witching hour indulgence for the industry crowd—not to mention, our impressive catalog of classic diners like The Boulevard Diner, Kenmore Diner and Miss Worcester Diner should you require the occasional 2 a.m. pancake.*Note: the latest covid-19 restrictions may not permit dining establishments from operating their typical hours - please call ahead or visit their websites for the latest information.  
What's your favorite late date fare to grab in the city? Where do you go for sustenance on Monday nights when the city shuts down? We want to hear from you on social!
Find us on: 
Instagram at @DiscoverCentralMA
Facebook at DiscoverCentralMA
Twitter at @VisitCentralMA