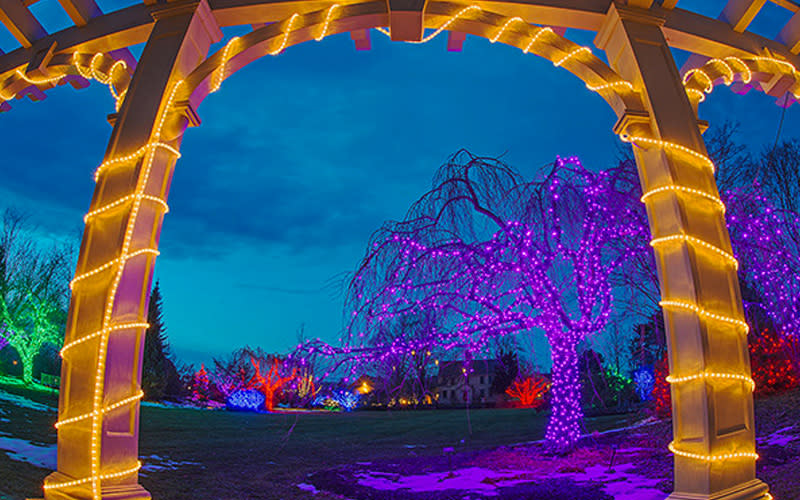 Enjoy the wonders of the winter landscape at New England Botanic Garden at Tower Hill's Night Lights and Winter Wonderland. Thousands of colorful lights are scattered across the 171 acres of beautiful gardens, and inside you can soak in the fragrance of the citrus and subtropical plants in the indoor greenhouses.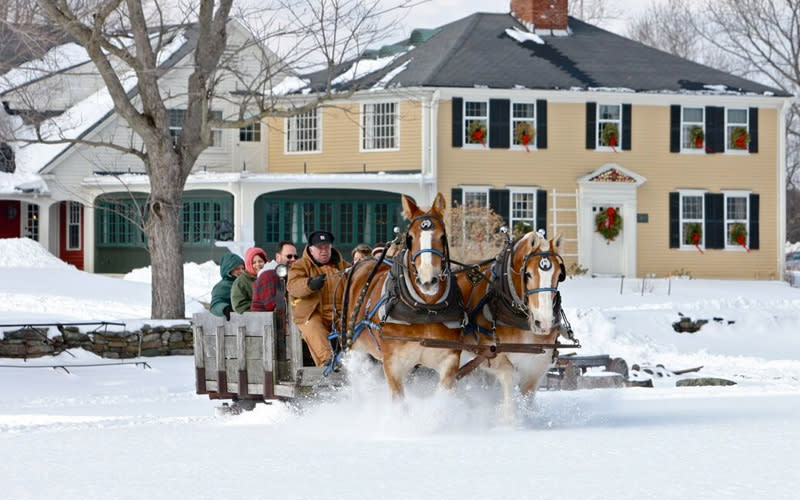 We can't think of a better way to ring in the New Year than with a full belly and a horse-drawn sleigh ride on the grounds of Salem Cross Inn. Not only will you indulge in a mouthwatering fireside feast - you'll also learn how to make a pie and mull cider and wine.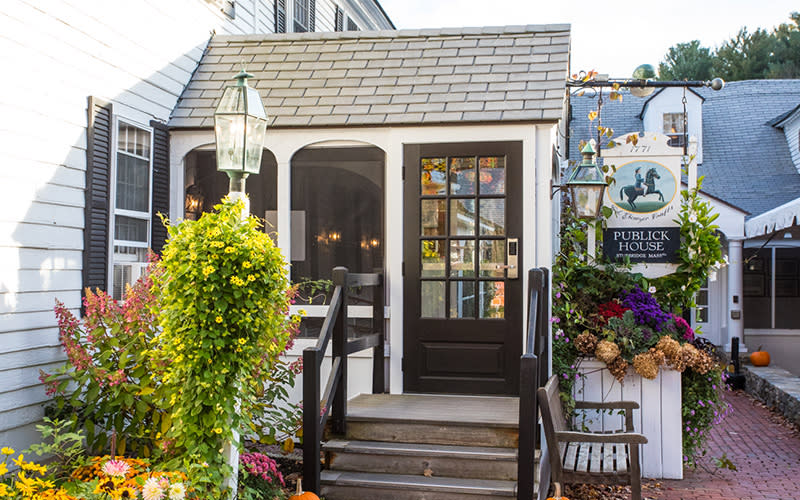 Warm pecan sweet rolls, a Belgian waffle station, eggs and bacon – there's no better brunch spread than the Publick House's New Year's Day Breakfast Buffet. Resolve to wake up earlier in 2020 as this feast only lasts from 7:30 AM to 10:30 AM!
---
PAST EVENTS:
As part of the Festival of Lights weekend, visitors are urged to return to the Common for a 2nd day on Saturday from 1 PM - 7 PM for more performances, seasonal light displays, and the Festival of Lights Vendor Market hosted by Worcester PopUp. The market will be located across from the Common at 20 Franklin Street and also at the Printer's Building at 44 Portland Street.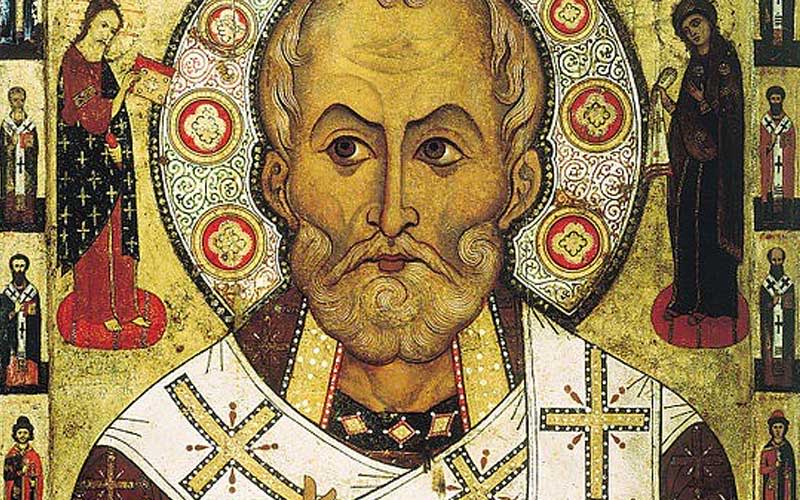 Do you know the history of Santa Claus? Are you curious to learn how a Dutch figure named Sinterklass and Saint Nicholas of the 4th century contributed to our modern day Christmas stories? The Museum of Russian Icons explores these stories and more in its fascinating exhibition, From the Vault: The Lore of Saint Nicholas.
Get into the holiday spirit at the 21st Annual Millbury Chain of Lights celebration! Venues across the city like The Millbury Historical Society, Floral Boutique, Elm Draught House and Elmhurst Dairy Farms are welcoming guests to partake in holiday-related activities. Two trolley routes will provide transportation from 11:00 AM to 4:30 PM.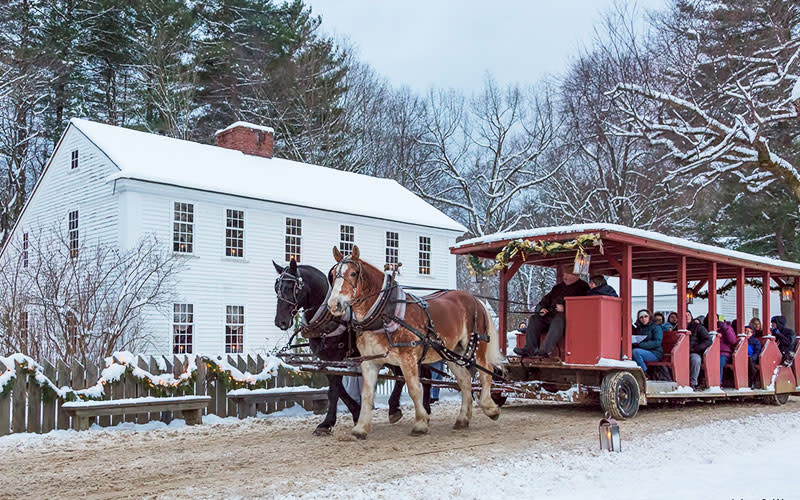 Traditions are both timely and timeless. Learn how New Englanders celebrated the holidays of yore at Old Sturbridge Village. After experiencing history in person, surprise your little one with a visit from Santa at the Oliver Wight Tavern. Reservations required.
Looking for an edible centerpiece to wow your guests over the holidays? Asa Waters Mansion welcomes teams of two (one adult, one child) to build a gingerbread house on Dec. 15. Kits are provided, but creativity is necessary to impress! An adults-only workshop is scheduled on Dec. 17.
Suitable for all ages, New England's largest production of Charles Dickens' A Christmas Carol at Hanover Theatre is offering several showings throughout December. This year you can look forward to an array of spectacles from smoke and fog to spectacular flying stunts! You'll never see another Christmas Carol like this!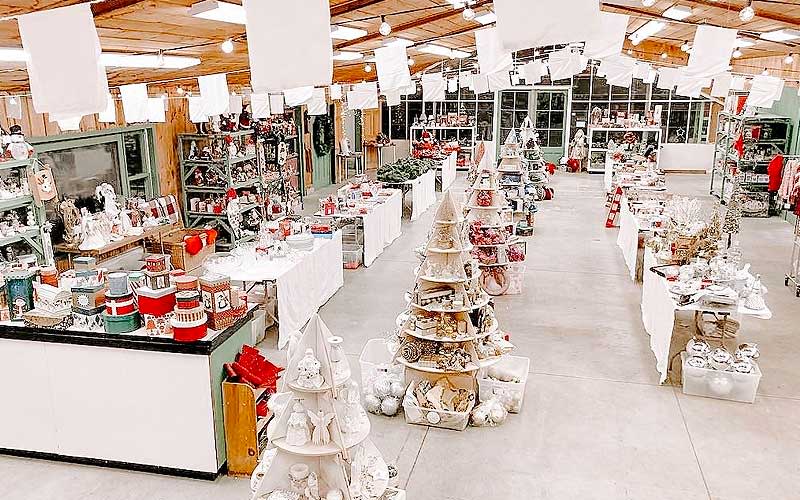 Looking to do good while also shopping for everyone on your list? Stop by the Blessing Barn in Mendon where they've transformed the 100 percent donation-based shop into a winter wonderland. On Dec. 20, from 6 PM to 8 PM, holiday items will be on sale and Jolly Old Saint Nick may even pop by for photos with the kids!
Did you host your gang's holiday celebration last year? Is travel out of the question? Or could Dec. 25 be just another day for you and yours? The annual Jewish Federation of Central Massachusetts' Chinese Food and a Movie event will be held from noon to 9 PM on Christmas day.
Instead of performing Charles Dickens' beloved holiday classic for the umpteenth time, three actors decide to perform Every Christmas Story Ever Told - plus Christmas traditions from around the world, seasonal icons from ancient times to topical pop-culture, and every carol ever sung. This is a madcap romp through the holiday season brought to you by The Stageloft Theater now until Dec. 15. 
Take a break from the slopes with a marathon viewing of The Polar Express on Dec. 21. Snack on hot chocolate, cookies and candy canes while you wait for Santa and his elves to arrive. Enjoy carolers, face painting, crafts, and even get the chance to stuff a bear!