Day One
Illustrating a period in America's history largely driven by agriculture, industry, family and the seasons, the historic town of Sturbridge, Mass., celebrates rural New England in the formative, first decades of our nation's history at its unique living history museum—Old Sturbridge Village.   Located in the southern portion of the region, the region's natural assets – Quaboag River, Wells State Park, Spencer State Park, the Midstate Trail, Rock House Reservation – offer the perfect backdrop for camping, fishing, canoeing, swimming, horseback riding and hikes. 
Depending on the time of year, groups can enjoy festivals, such as the Spencer Fair, the Dudley-Grange Strawberry Festival, or C-Mass GeoFest, a major geo-caching festival.  Take a day trip to the one of the area's orchards, sugar shacks or farms, such as Brookfield Orchards, Hyland Orchard, or Pure BS Maple Shack.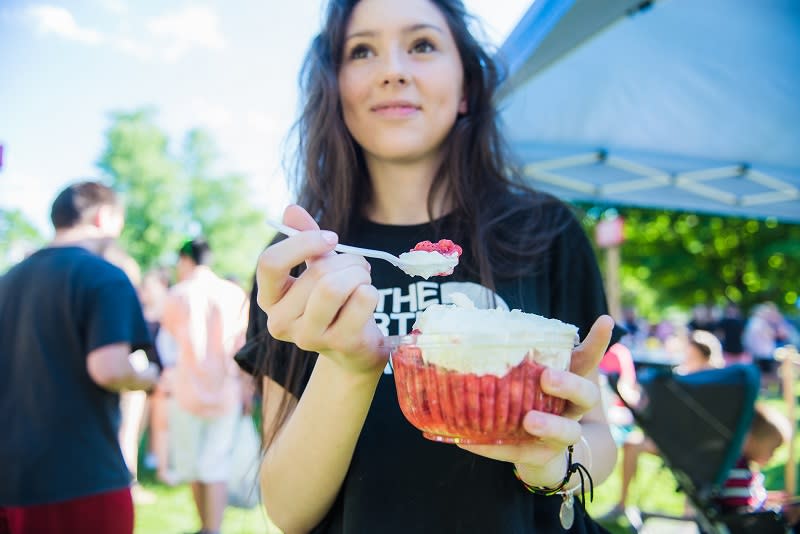 Dudley-Grange Strawberry Festival
Day Two
Travel through the Blackstone Valley on your way to the big city. The Blackstone Valley, once played a major role in the American Industrial Revolution, and today features over 400,000 acres of panoramic views and landscapes. The region is revered for its magnificent fall foliage, historic homes – Asa Waters Mansion, Willard House and Clock Museum, Daniels Farmstead – and fruit groves. The Blackstone River Bikeway stretches 48 miles from Worcester to Providence, and features the Blackstone Valley National Heritage Corridor, the newest U.S. National Park.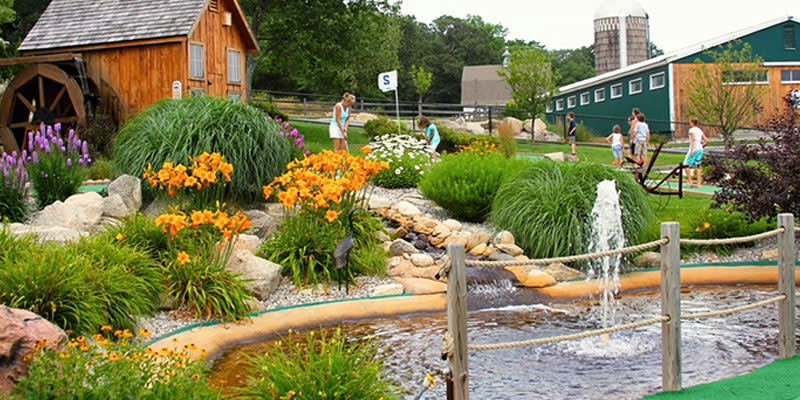 Plan a day trip to Vaillancourt Folk Art, one of America's last remaining Christmas ornament and collectible makers, or Southwick's Zoo, the largest zoo in New England. Top off the day with a trip to West End Creamery and Purgatory Chasm, only minutes from the shop!
Day Three
Make your way to Worcester, home of the Smiley Face, Table Talk Pies, Polar Beverages, and the Valentine! Your first stop should be the Worcester Historical Museum, a quaint, interactive house museum that provides context about the city's storied industrial past to Worcester's role in the National Space Program and the Women's Rights Movement.  
Home to more than 70 cultural and historical attractions, groups will enjoy day trips and customized educational experiences at the Worcester Art Museum, which houses a large of collection of arms and armors largely from Medieval and Renaissance Europe or the American Antiquarian Society, the largest library and research center housing a collection of materials through 1876. Other notable stops include the Museum of Russian Icons, EcoTarium, New England Botanic Garden at Tower Hill, and Mass Audubon Broad Meadow Brook.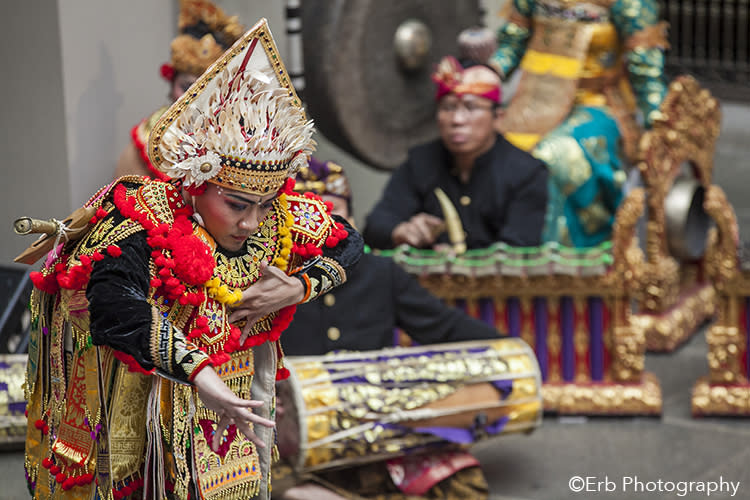 Plan a trip to the Worcester Center for Crafts, where you can learn glass-blowing, pottery-making or photography, take a walking tour of the city's monuments courtesy of Preservation Worcester, spend time shopping at vintage markets in the city's popular Canal District or dine along Restaurant Row along Shrewsbury Street.