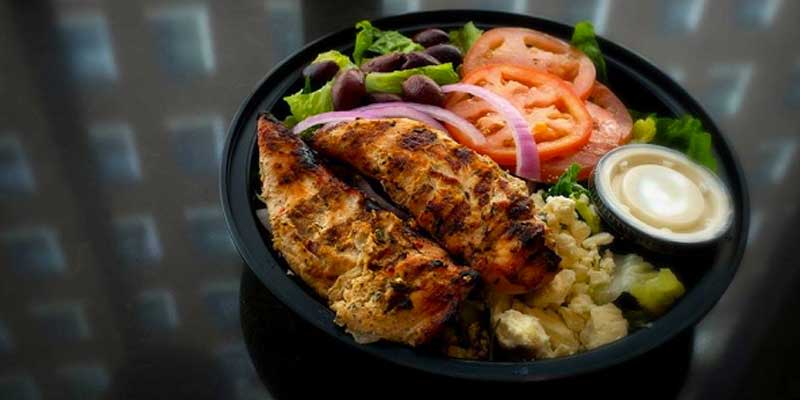 Fast casual takeout from Techni Mediterraean Grill in Worcester
Take, for example, Techni Mediterranean Grill – The Grid's spot for falafel, grape leaves, and gyros. Diners can spice things up with tahini, tzatziki, harissa, or cilantro sauce. Guests can order a wrap or bowl on the go, or enjoy their lunch at Techni and its sister cafe, Brew on The Grid. Techni is only the beginning of The Grid's fast casual empire. In the very near future, The Grid has plans to open a ramen spot called Sticks, Pie & Pint for slices, and a beer garden that will serve pretzels and sausages.
Niche Hospitality Group's newest venture, Nonna's Pizza and Pasta, will also embrace a 'fast casual' concept driven by the development of the Worcester Ice Center. Customers will be able to order Italian fare in a low stakes environment with high end ambience. Nonna's will appeal to large groups and offer a beverage program that will set it apart from other grab-and-go options.
It should be noted that BirchTree Bread Company, open since 2014, has thrived in the fast casual market for years. BirchTree's warm counter service, local ingredients, and enticing ambience define the fast casual genre. Visitors enjoy hassle free pastries, sandwiches, and pizzas that are more reasonably priced than a full service restaurant. With that, the promise of swift service attracts shoppers from on site retailers like Canal District Farmers Market, Crompton Collective, and Seed to Stem.